03 – 10 November 2011
After a month in Chiang Mai of settling back into life in Asia (aka lazy mornings by the pool, time in the gym, yummy food, cheap beer and catching up with a few familiar faces) it was time to hit the road again. We picked up a cheap flight from Bangkok to Kunming in China's south-western Yunnan province, a part of the country which is famous for its ethnic diversity and dramatic scenery. But like all of China, as were about to discover, things are changing quickly …… And Mark would begin to lament the Yunnan of 15 years ago.
Kunming is known as "the city of eternal spring" which tends to conjure up an image of leafy streets, balmy temperatures and a relaxed feel and although it's not an unpleasant city there wasn't much to hold us there for more than a couple of days. The city is setting its sights on greater things and in a couple of years time it'll probably be a nicer place to be but as the moment the building of a new international airport and the creation of an extensive metro system means that much of it is half dug up. The park still remains a sanctuary and is a really interesting place to wander and people-watch for a few hours. People gather in all corners for their own little performances; groups of old men with grey pointy beards and blue caps playing guitars and banjos, traditional dance performances with backing singers consisting of whoever is willing and groups women doing a combination of line dancing and tai chi to Chinese pop music. And even the odd random pair just doing their own thing and not really caring if anyone is interested or not.
Kunming was noticeably cooler than Thailand and it was only set to get colder as we went further north. Although the hostels weren't centrally heated often the common area would have a fire and the saving grace was that they all had electric blankets on the bed and hot water showers. Although this does make firstly getting out of bed and then out of the shower particularly difficult!


Our arrival in Kunming hailed the start of one of our reoccurring travel challenges – eating in China! First challenge of the day – breakfast. If you're not in a city and there's no McDonald's, what to do? Although even that proved a challenge in one place where we tried 2 branches less than 500 metres apart; the first one had no coffee and the second no eggs. Mmm, couldn't they have got together and sorted that out? Actually, I would now say breakfast is one of the easiest meals to sort out. One of my favourites is pork dumplings, steamed in a bamboo basket and dipped in a chilli, soya, vinegar and coriander sauce. Another option, which Mark favours more than me for breakfast, is noodle soup. There has also been a noticeable growth in recent years in bakeries so if all else fails there's a variety of sweet bread buns filled with a mung bean paste. Much tastier than it sounds! Lunch? Provided we haven't had noodle soup for breakfast, it's a good lunch option. Likewise dumplings, and seeing as noodle soup and pork dumplings are just about the only things I can say in Chinese we normally manage ok up until this point in the day. But delicious as they can be, a month of noodle soup and dumplings does get boring. So on to the main challenge of the day – dinner. A meal when it's nice to sit down, relax and reflect on the day. Except the anxiety of what's going to end up on your plate takes over all of that. With the exception of big cities and places where China gets a lot of foreign visitors it's still hard to find places with English menus and when you do often the translation is so peculiar it just doesn't help with a decision. For example "the water boils ridge slice", "slippery meat in kings vegetable in pillar", "cowboy leg" and ….. "f**k a fish head". Honestly I am not joking, these are genuine menu items. We long to spot "sweet and sour pork" but how can we choose?! Usually our best bet is to find a relatively busy restaurant, although not too busy as then the staff haven't got the time or patience to wait while I try to pronounce chicken 5 different ways and still have no idea what I'm talking about, and wander around the tables in the hope someone is eating something that looks half edible that we can point at. But with Marks aversion to vegetables and my fussiness over the quality of meat I eat it's not always easy. And the Chinese do eat some strange things. I think we probably quote this every time we go to China but it still stands : the Chinese will eat anything with four legs except a table and anything with wings apart from an aeroplane. Much of what the Chinese call a snack is, put mildly, quite unappetising to our western palates. Call us unadventurous but neither boiled chicken claws nor duck gizzards is what we want to nibble on whilst enjoying a cold beer.
From Kunming we took an overnight train north to Lijiang. I'd wanted to visit Lijiang since watching the tv documentary "Beyond the Clouds" years and years ago. Then it was only a sleepy, very traditional Chinese village that received very few visitors but it's probably not purely Channel 4 that are to blame for mass tourism in the region. The town and the area around it is still beautiful but you need to look beyond the thousands of Chinese tourists that now flock there to buy tacky souvenirs from the old houses turned grockle bait shops. Suspecting this was going to be the case, we opted to stay in Shuhe, another ancient but smaller and therefore less crowded town around half an hour's cycle ride away. Like Lijiang, it's cobbled streets are filled with old Chinese style tiled roofed houses interjected with narrow streams of crystal clear water. All very photogenic and great for exploring on foot – we rode out to a couple of other villages although cycling over cobbles gets a bit harsh on the bum after a while!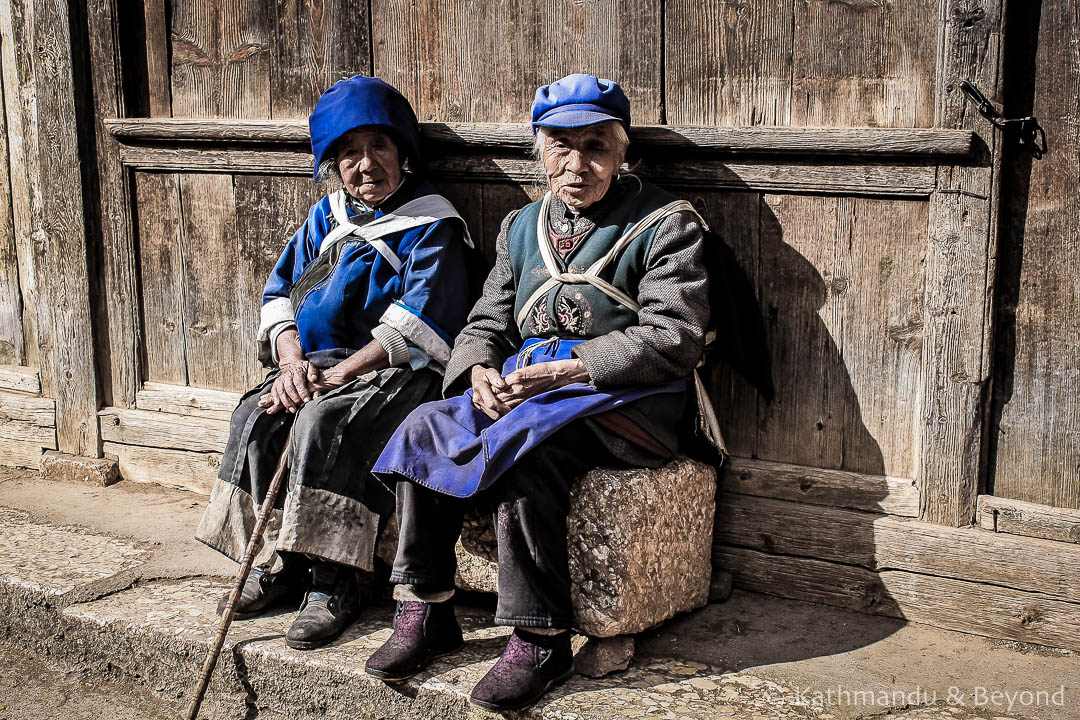 Baisha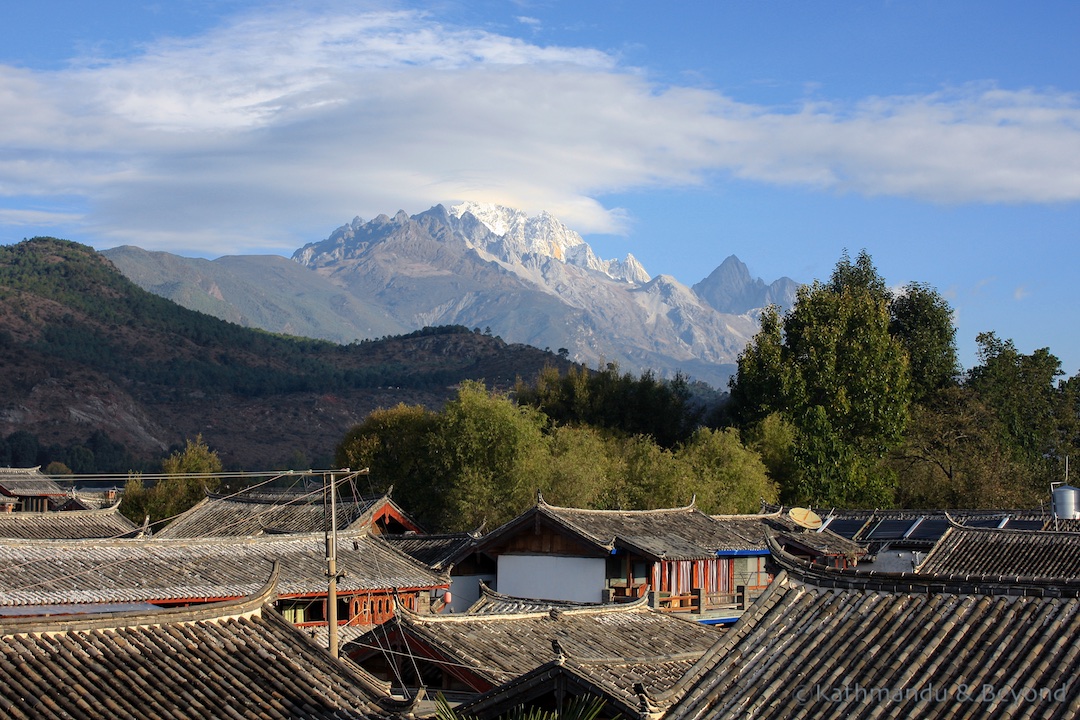 Shuhe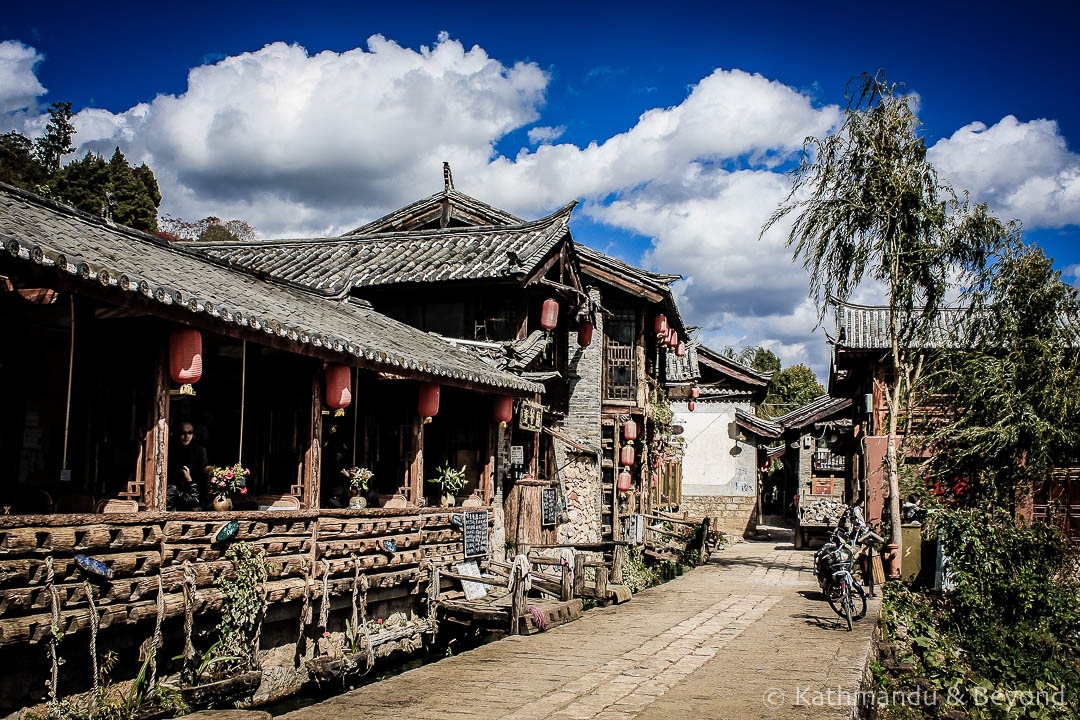 Shuhe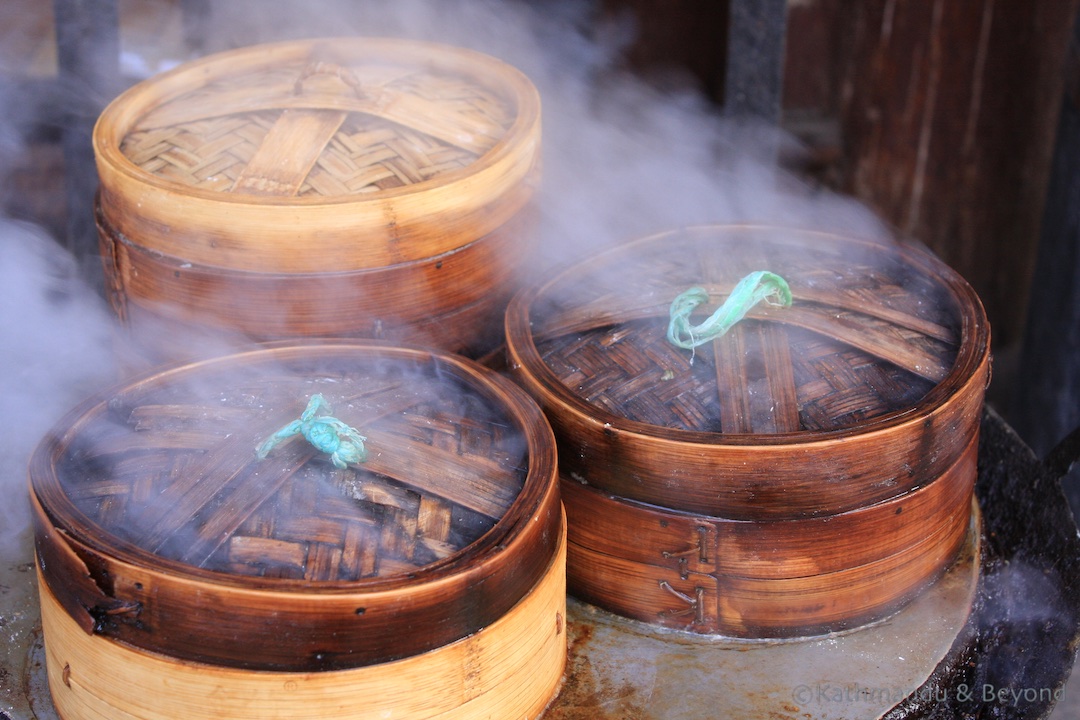 Shuhe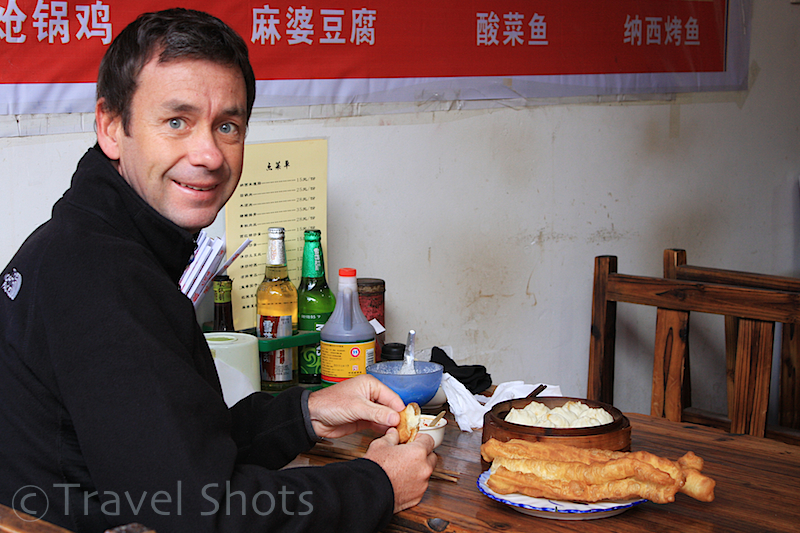 Breakfast in Shuhe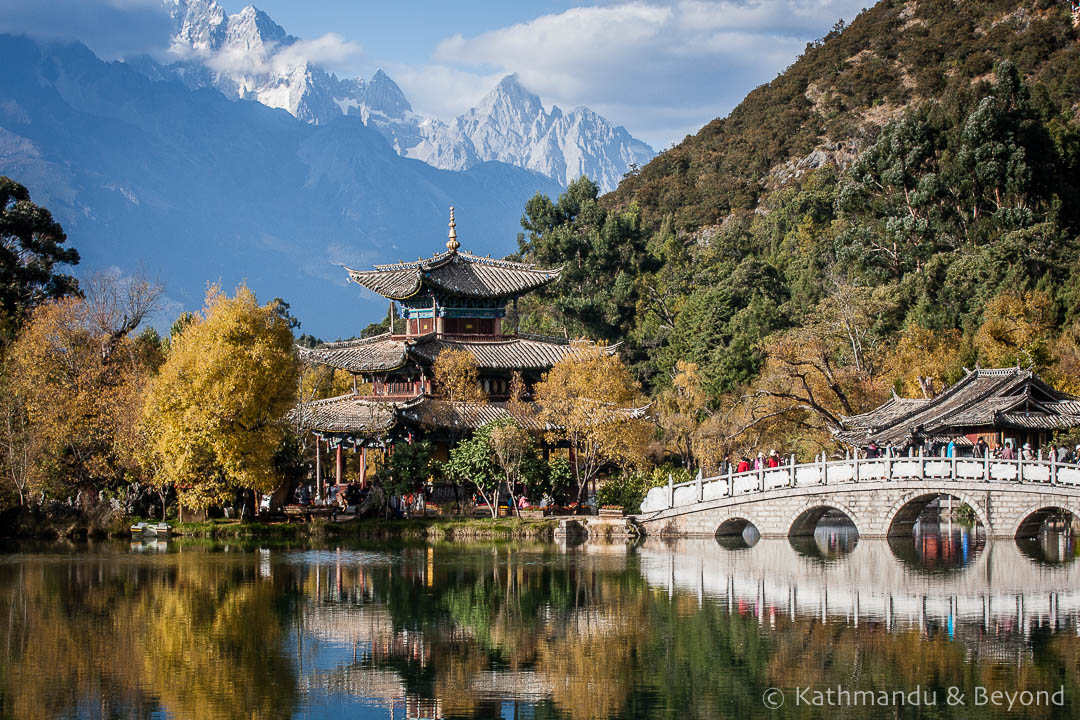 Black Dragon Pool Lijiang
Lijiang
Lijiang
Lijiang
Lost in Lijiang
Lijiang
From Shuhe/Lijiang we headed further north and further into the cold to Shangri La. In case you'd wondered where Shangri La is, now you know it's in northern Yunnan. Or is it? Around 10 years ago Chinese officials announced that the true location of James Hilton's fabled Shangri La had been found and re-named the town of Zhongdian accordingly. Never mind the fact that the Chinese can't really pronounce Shangri la and so in Chinese it's Xianggeli la! Many contest the title, Bhutan is a hot contender as are other Himalayan spots such as Tibet, Sikkim and Ladakh. Contentious indeed but certainly very clever marketing.
I'm not sure that it would quite be my Shangri La but it's a nice spot. The old town isn't as big and hasn't been quite as over developed as Lijiang and there were fewer crowds. It had a nice feel to it, as if it still managed to retain some of its original charm. Outside of the town is a large Buddhist monastery which we also spent some time exploring. There was some kind of ceremony going on inside one of the halls for which we watched all the monks arriving. They went inside and crowds of local people waiting outside burning great big bundles of incense sticks. Unfortunately we couldn't really work out what was going on but kept the locals amused by taking photos of them and then showing them and also showing them pictures of Tibet! We stayed until the air was so thick with incense smoke that they couldn't see the pictures and we were starting to choke.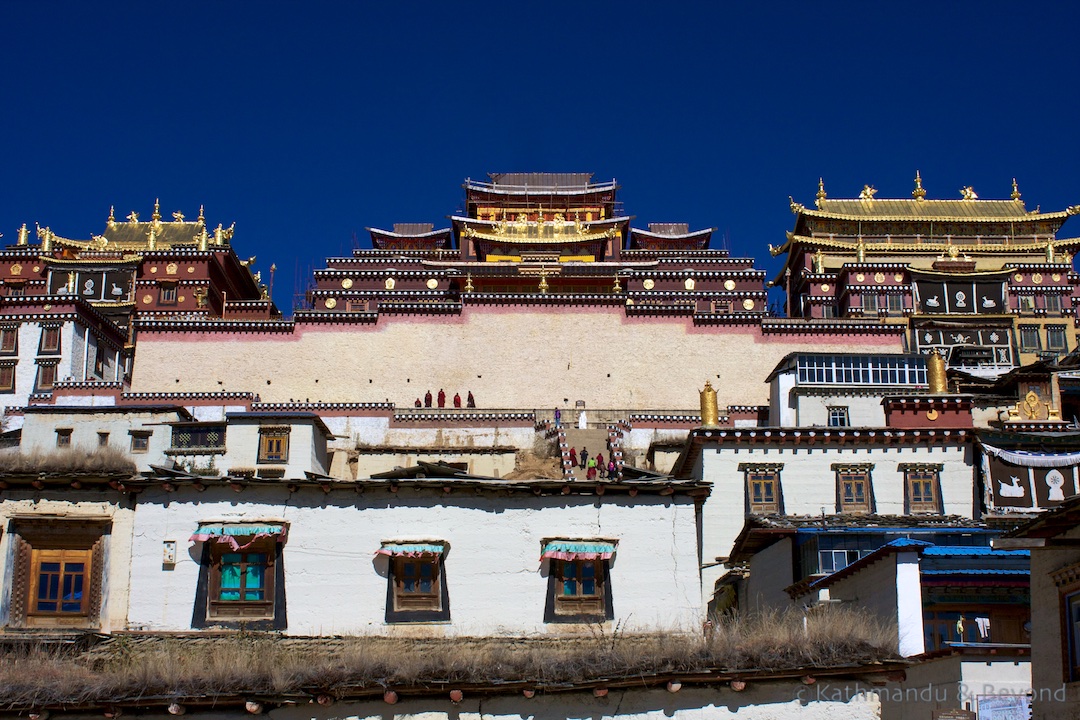 Songzanlin Monastery Shangri La (Zhongdian)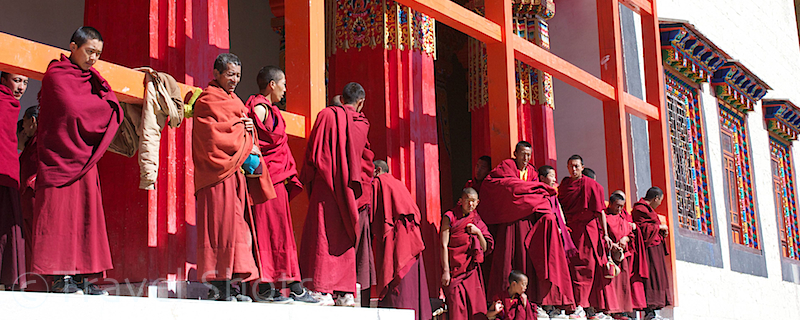 Songzanlin Monastery Shangri La (Zhongdian)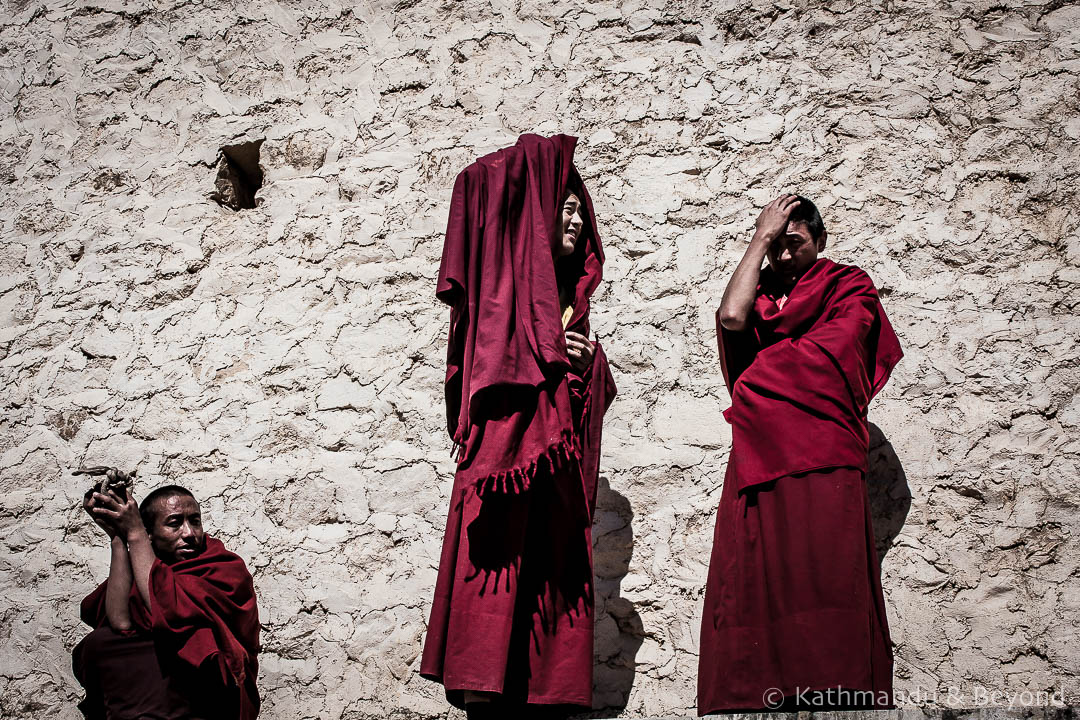 Songzanlin Monastery Shangri La (Zhongdian)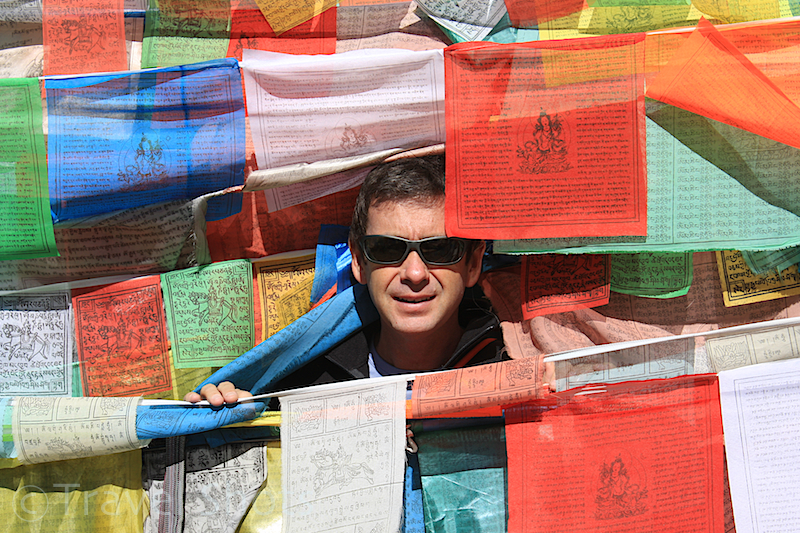 Baiji Si Monastery Shangri La
Songzanlin Monastery Shangri La
Baiji Si Monastery Shangri La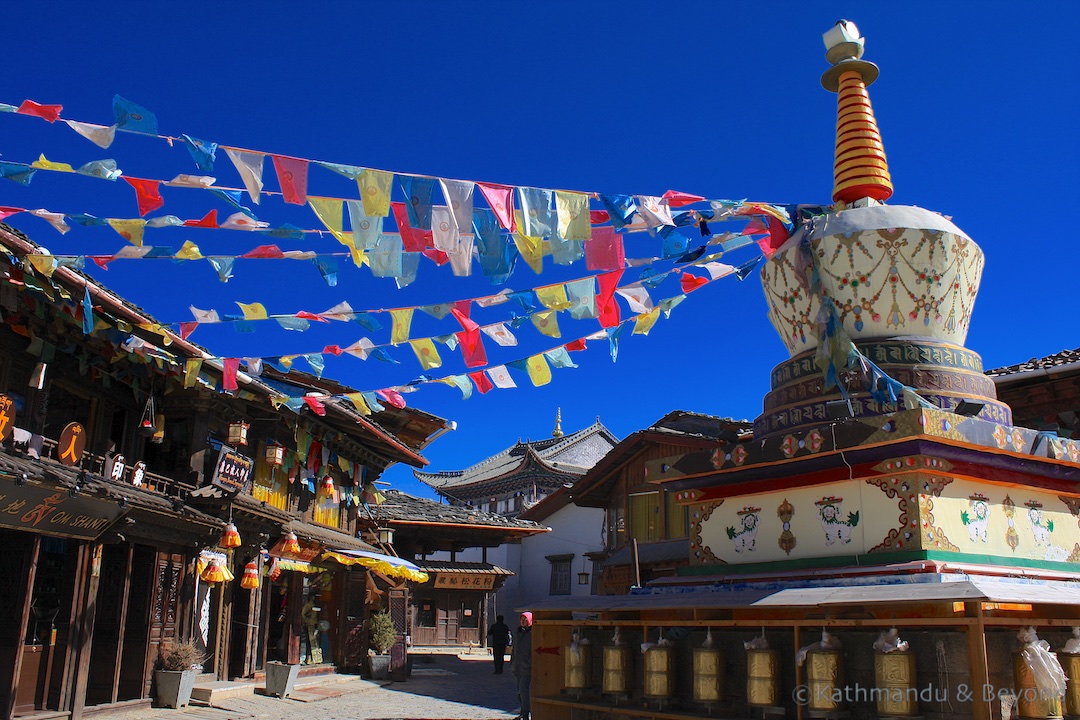 Shangri La (Zhongdian)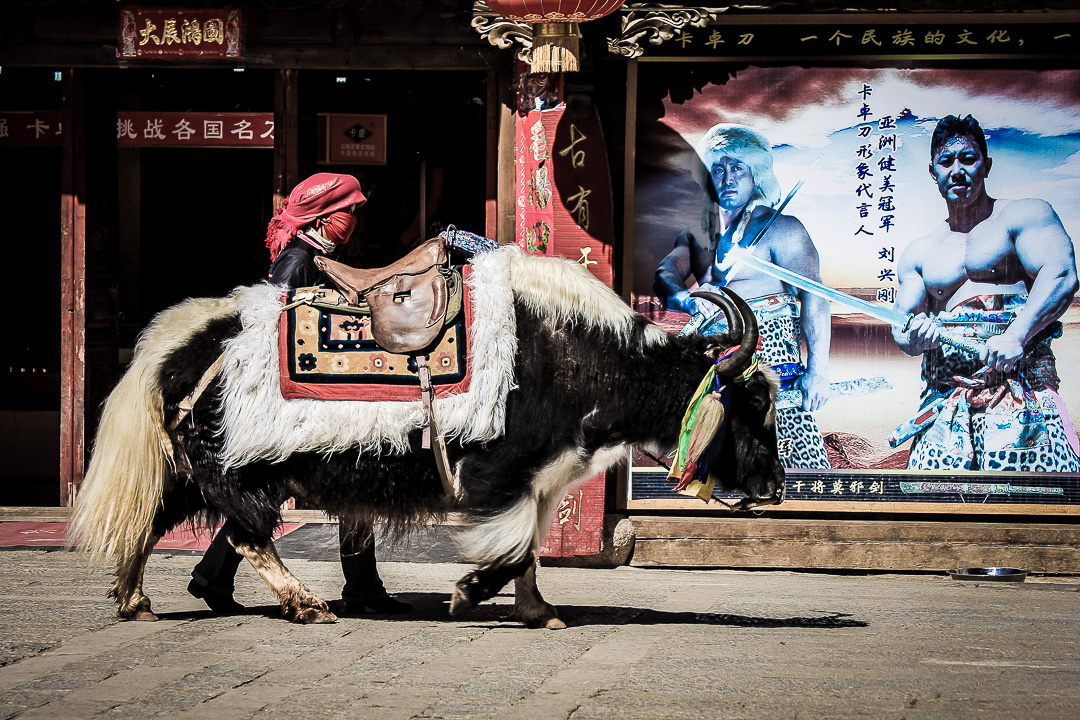 Shangri La (Zhongdian)
We were particularly glad of electric blankets in the hostel here and also the fire in the reception area as we kept telling ourselves we were going south again from here so it was only going to get warmer …