Finding Penang's Secret Drinking Spot
George Town, the capital city of the Malaysian state of Penang, is one of the coolest cities in Southeast Asia. At its heart, around Little India and Chinatown and along the waterfront, this UNESCO World Heritage city is a hotchpotch of temples (both Indian and Chinese), British Raj-era buildings, narrow alleyways, retro-chic shophouses and enough street art to keep even the most avid fan happy for a day or two.
And that's over and above the city's star attraction – FOOD!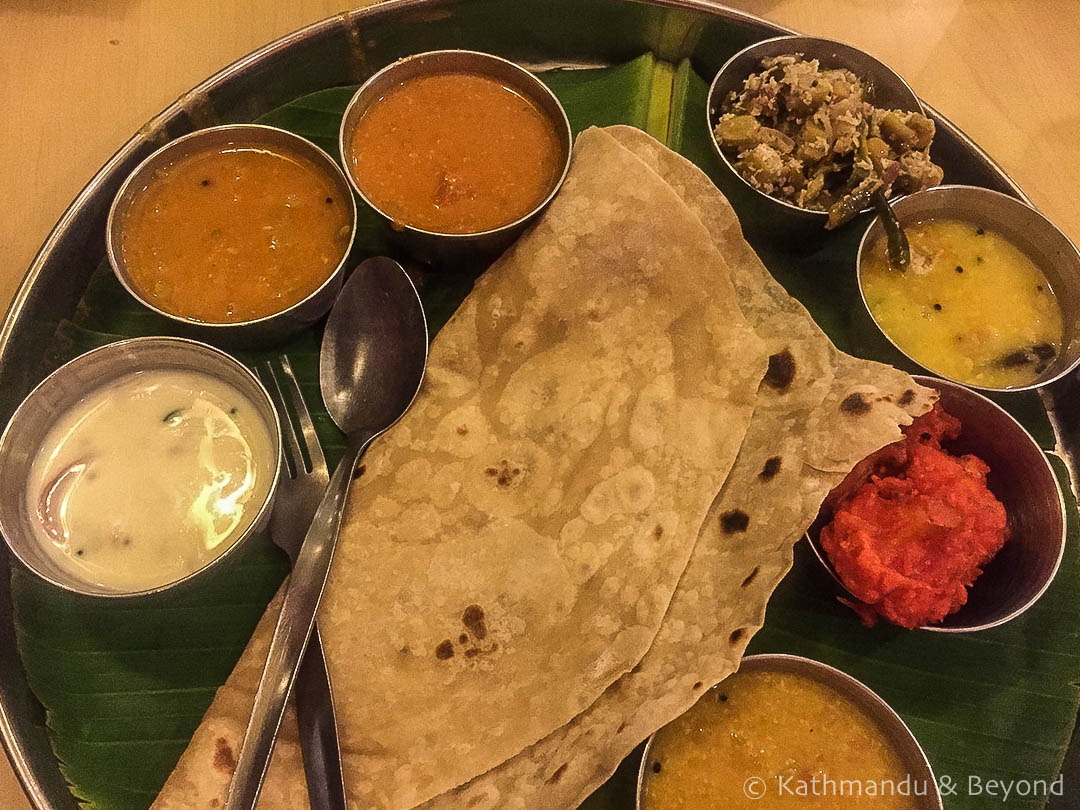 When we weren't out searching for street art, looking up at window shutters and generally walking around the city taking in the sights, we were predominantly eating and drinking.
If we had to die and go to food heaven then anywhere in either George Town's Little India or Chinatown would suffice for us to live out our life in the foodie afterworld. The grub in both districts is simply delicious and stupidly cheap. We stayed spitting distance from Little India on our recent visit to the city and for breakfast we would head to one of the noisy and extremely busy Chinese restaurants along Chulia Street, where ageing waiters and waitresses would push a trolley of dim sum from one table to the next, à la high-tea style. You simply pointed at whatever took your fancy and it was added to your bill. Breakfast was followed by mid-morning coffee in one of George Town's tucked away coffee shops, while lunch was normally on the hop – freshly cooked samosa or a similar light snack, which ensured we weren't too full for dinner.
But, as it turned out, we never were too full for dinner. If there is one downside to George Town, in fact, Malaysia in general (except for Langkawi – see below), it's that alcohol is heavily taxed and therefore expensive. But fear not, there is one place in George Town where cans of cold beer, hard liquor and bottles of wine spritzers (for the occasional female that rocks up!) are sold at very favourable prices.
Known only to locals who like a drink, some expats in the know and a handful of tourists who can be bothered to type "where is the cheapest place to drink in George Town, Penang?" into Google (which is exactly what we did!), Antarabangsa Enterprise is a shop, warehouse and bar all rolled into one. All the seating (plastic chairs and stools) is located outside on the street and it is rumoured that the ownerships the booze in from Langkawi Island, which is part of the State of Kedah but has duty-free status, and that is why it is sold so cheaply. Whether this is legal or not doesn't seem to concern anyone who frequents the place and the joint is great for meeting other people, chewing the fat and knocking back a few cold ones.
As part of our daily routine, we would go to Antarabangsa Enterprise in the early evening, around 6pm, and somehow still be there way past dinner time. But this is never a problem in George Town. Around 10pm, we would walk/stagger the short distance to Little India, choose between one of many 24-hour eateries and tuck into tandoori chicken, freshly baked naan bread and a cup of sweet, milky chai. The next morning, we would wake up and repeat the process, albeit with a slightly different menu!
Unfortunately, we don't have any photos of George Town's cheapest watering hole or indeed of us in it but here are a few shots we took the morning after the night before plus a few photos of some of the yummy food we ate in George Town.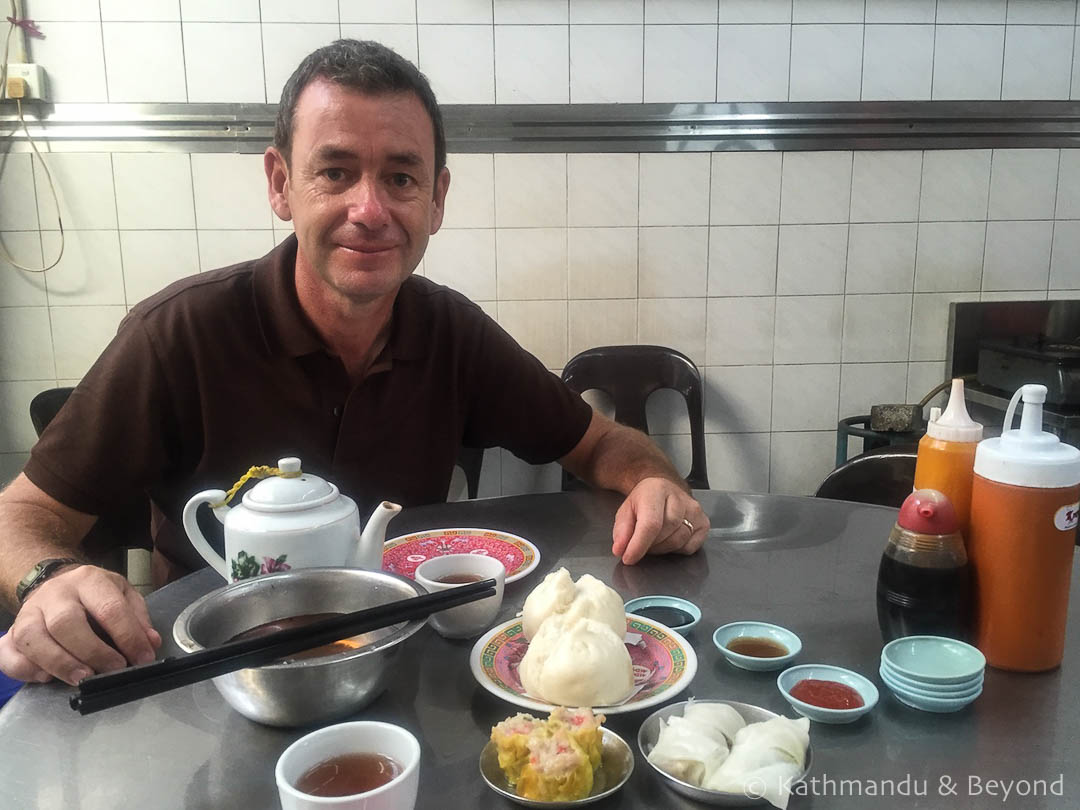 Food, food, food …
Antarabangsa Enterprise is located at 21 Lorong Stewart, behind Kuan Yin (Goddess of Mercy) Temple. A can of local beer will set you back about 5 MYR (US$1.12 or £0.90). Service comes with a smile from the seemingly always shirtless Chinese guy behind the counter and a toilet of sorts is located out back, past the stacked-high crates and boxes full of beer.
When you arrive, choose your poison from one of three heavy-duty, fan-whirling coolers on the left as you enter, pay the happy, shirtless Chinese guy at the counter opposite and head outside and look for a spare seat(s). People share tables, so sit anywhere, say hello and before you know it you'll be BFF!
Besides talking crap with your new best friend(s), entertainment comes in the form of cheesy music from a modern-day boom box (normally a phone and mini speaker belonging to one of the regulars) and people-watching. This last form of entertainment normally involves drunks and can be especially amusing. We've seen guys who can barely walk stumble to their scooters and somehow ride off into the distance, blokes asleep at their table, blokes asleep at the urinal (which is annoying if you want to use it – there is only one!) and our particular favourite – the wife who turns up to take her wayward (and very drunk) husband home. Women of Chinese descent especially are very scary when they are pissed off and there are often whoops and cheers from the other patrons when one of the regulars is led away by the ear, naughty schoolboy style, by his shouty, angry missus.   
No food is served at the bar, but mobile shops attached to motorbikes selling various snacks come by on a regular basis and, as mentioned above, the delights of Little India are but a hop, skip and a jump away – depending on how much you've had to drink of course!
Sure, Antarabangsa Enterprise has its shortcomings, but if you're looking for the cheapest drink in George Town, this is the place to come!


And more food!
---
---
---