How to get to Cambodia's last remaining remote Angkorian temple
What is Preah Khan Kompong Svay
The ancient temple complex of Preah Khan Kompong Svay is the biggest single religious enclosure constructed during the Angkorian period (1st to 15th century). Compared to other Angkorian temples, very little historical data is known about Preah Khan Kompong Svay. Even its date of origin is a subject for debate, with some sources claiming the complex dates back to 9th century, while others claim the 11th century.
What is definite, however, is that the site wasn't rediscovered until the late 1930s and from then on, up until as recently as the mid-1990s, it was heavily ransacked by both archaeologists/official expeditions and looters alike. Apparently, the latter used equipment such as diggers and drills to unearth and detach treasures and, as a result, the central enclosure, in particular, is a crumbling mess.
Ironically, it's this abundance of decay coupled with the encroaching jungle and remote location (more on this later) that make Preah Khan Kompong Svay one of the most atmospheric temples in Cambodia.
Before moving on, it's important to point out that Preah Khan Kompong Svay is not the same as the Preah Khan temple at Angkor (Siem Reap). As the crow flies, the distance between the two locations is 95km. What's more, the well-known Preah Khan is just one temple, whereas at Preah Khan Kompong Svay there are a number of structures and a large baray (lake) spread out over an area of approximately 5km2.
The local name for Preah Khan Kompong Svay is Prasat Bakan.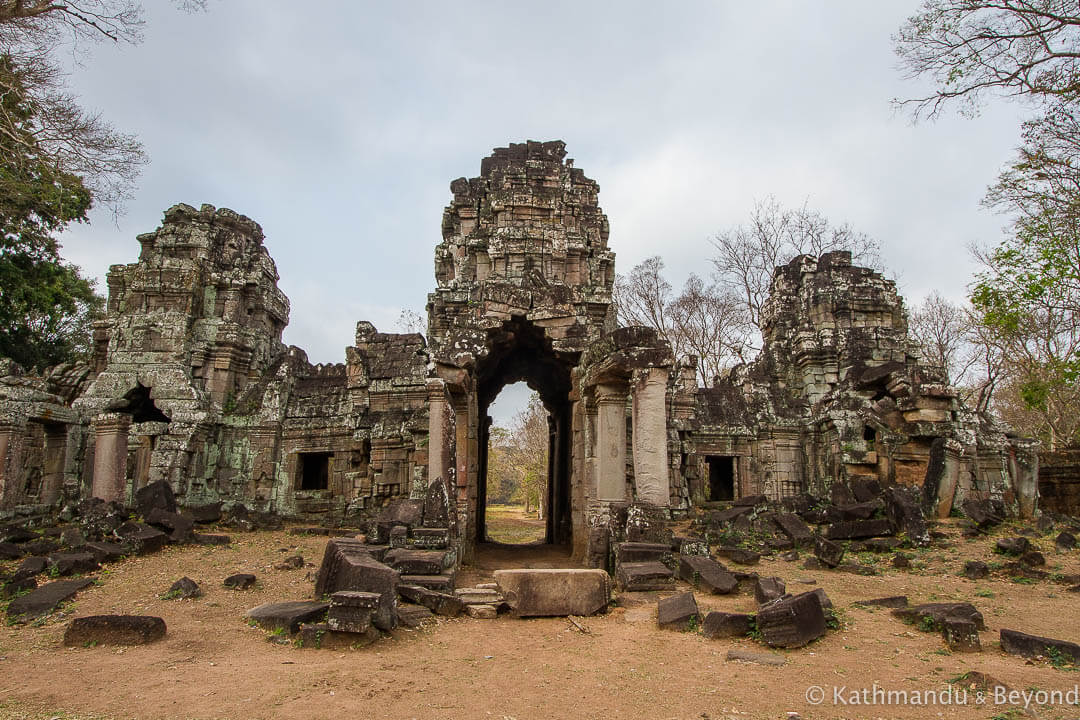 The main gateway to Preah Khan Kompong Svay
Where is Preah Khan Kompong Svay
Preah Khan Kompong Svay is situated in northwestern Cambodia. The major city to the south is Kampong Thom, while Preah Vihear City is to the north. The jungle/forest in which it is situated is called Boeng Peae Wildlife Sanctuary. Siem Reap and the main temples of Angkor are located to the west of Preah Khan Kompong Svay.
Why we wanted to visit Preah Khan Kompong Svay
We are fanatical about Angkorian temples (*) and wanted to visit Preah Khan Kompong Svay on our recent trip to Cambodia (March 2018) in order to complete our Angkor To Do list!
(*) We've visited the main temples (Angkor Wat, the Bayon, Ta Prohm, etc.) at least half-dozen times, the disputed temple of Prasat Preah Vihear twice (the first time when it belonged to Thailand), many of Cambodia's lesser-known Angkorian temples, mighty Vat Phou in southern Laos (on more than one occasion) and also a few of the Khmer temples that are now located in modern-day Thailand (Phimai, Phanom Rung, Muang Tam).
Preah Khan Kompong Svay has been on our radar for many years but, because of its hard-to-reach location and terrible infrastructure (namely the roads), it has always eluded us.
Until not so long ago, the only way to get to the site was either by helicopter or via a hardcore dirt bike adventure (see below). We don't ride motorbikes and we don't have a helicopter at our disposal (more's the pity!) so for quite a while (at least a decade), we've been playing a waiting game … waiting for the road to improve enough so that we could reach the site using regular transport.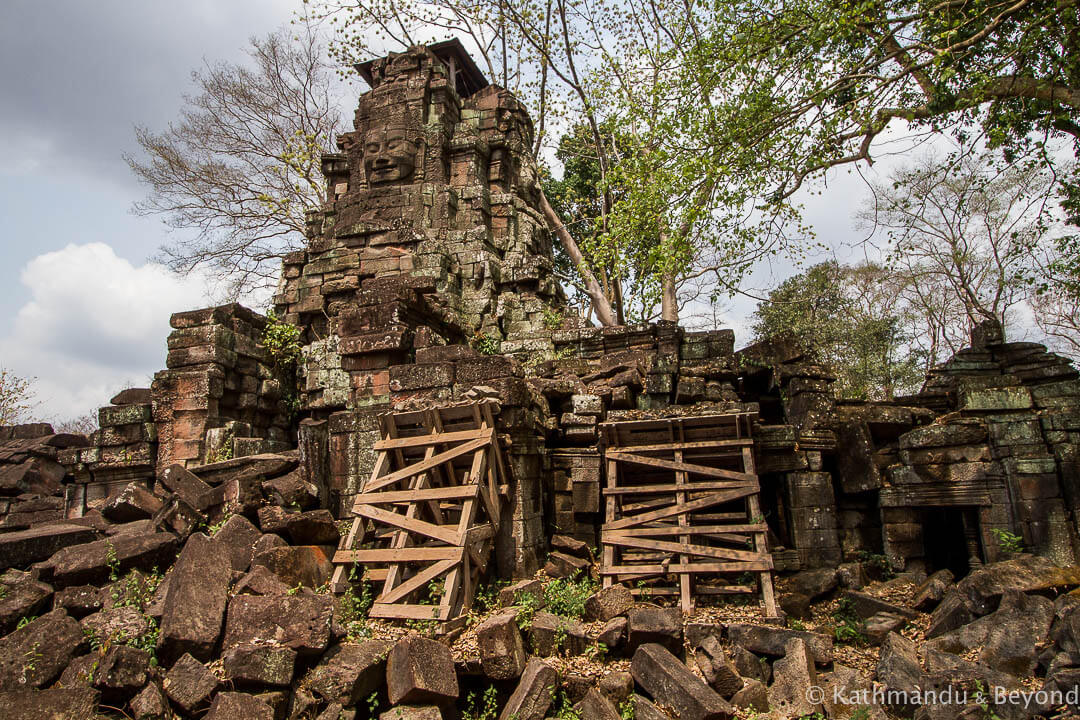 Prasat Preah Stung, outside the main enclosure of Preah Khan Kompong Svay
Simply completing our Angkor To Do list was a good enough reason for our visit, but we had the added incentive of knowing that, because of its remote whereabouts, there was a very high probability that we would have this major Angkorian temple complex completely to ourselves.
And we did! Apart from the gatekeeper and a few of his mates sitting near the main entrance, there was nobody else around. No vendors, no touts and no annoying (but often cute) kids trying to earn a buck. But most importantly, there were no tourists. In fact, there isn't even a toilet at the site and, although there are constructed walkways throughout the main enclosure, you need to clamber over large and uneven stones and/or head into the undergrowth in order to reach the interesting places. 
It's not the first time either of us has experienced Cambodian temples in solitude (*) but, given the mass popularity of Angkor these days, it's almost impossible to have that level of peace and quiet, not to mention the sense of Indiana Jones-style exploration, at any other Angkorian temple. 
(*) My initial visit to the main Angkor temples in 1992 was the first time for me, plus, we were both lucky enough to have had Prasat Preah Vihear all to ourselves when we went there in 2007. We also spent the night at the then little-visited complex of Koh Ker in 2009 and didn't have to share it with anyone!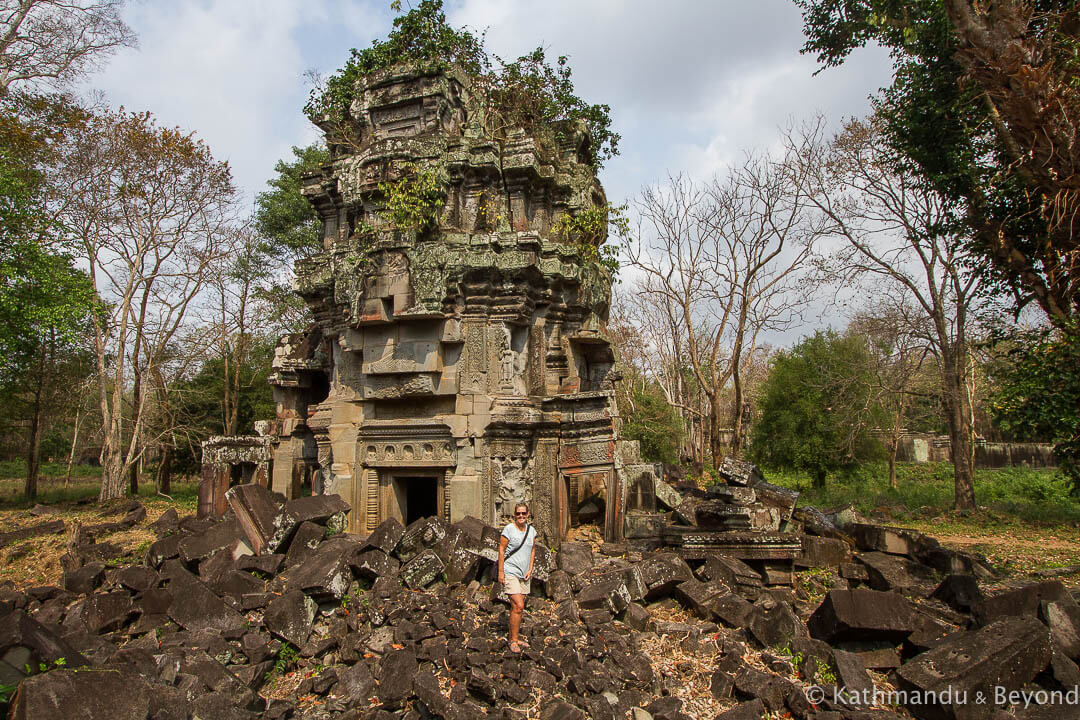 All alone in the main enclosure 
When the word eventually gets out that reaching Preah Khan Kompong Svay isn't actually that difficult or expensive (read on), it will no doubt end up on the Angkor tourist circuit. Koh Ker and Prasat Preah Vihear, for example, are quite a distance from the main temples yet are now both popular trips out of Siem Reap but, for the time being, Preah Khan Kompong Svay remains blissfully free of visitors and, although it isn't the most impressive Angkorian temple we have seen, it is certainly one of the most memorable for that reason alone. 
Is Preah Khan Kompong Svay worth visiting?
I'm not going to say unequivocally yes. I think you seriously have to be into your Angkorian temples (like we are!) and/or have plenty of time on your hands (like we do!) to contemplate a visit.
I can think of at least a handful of temples that are more magnificent than Preah Khan Kompong Svay. For example, the Bayon, Banteay Srei, Baphuon, Prasat Preah Vihear, Vat Phou (southern Laos) and Phimai (northeastern Thailand) are all more monumental either in their overall splendour or because of their ornate detail but, the one thing they all have in common is their ease of accessibility and therefore throngs of tourists.
Besides its out-of-the-way location, the other reason why Preah Khan Kompong Svay receives so few visitors compared to other Angkorian temples in the region is because hardly anyone has heard of it, and those who have assume it is really difficult and expensive to reach. And that's brilliant news for anyone who longs to get away from Angkor-hordes and have one of these astonishing temples all to themselves!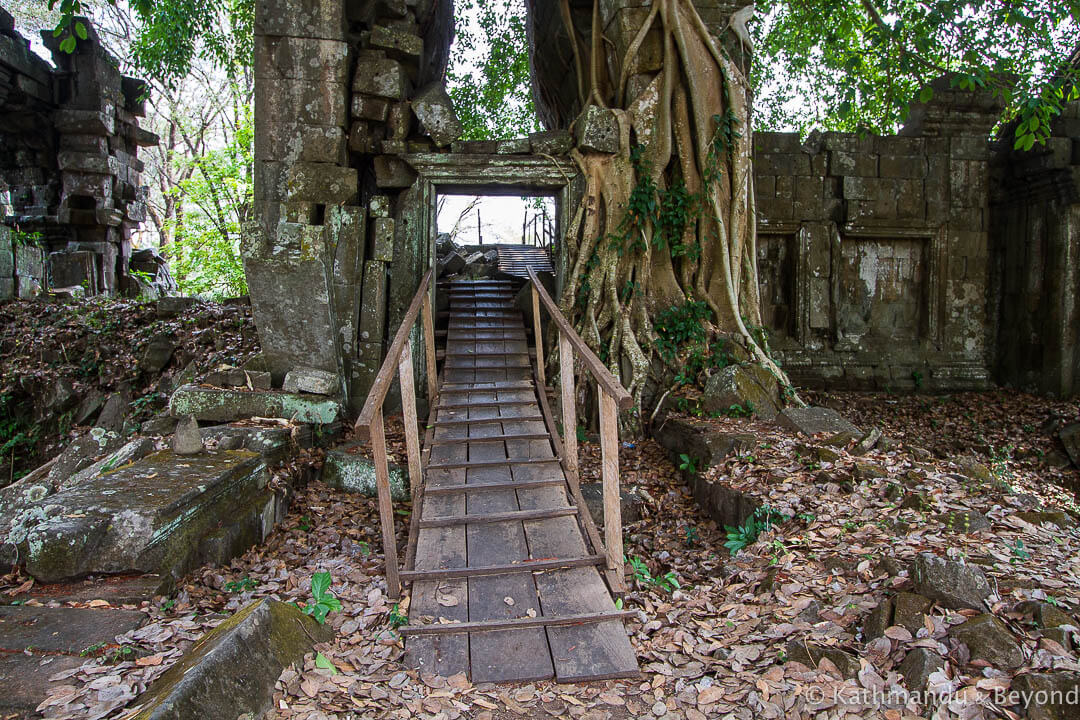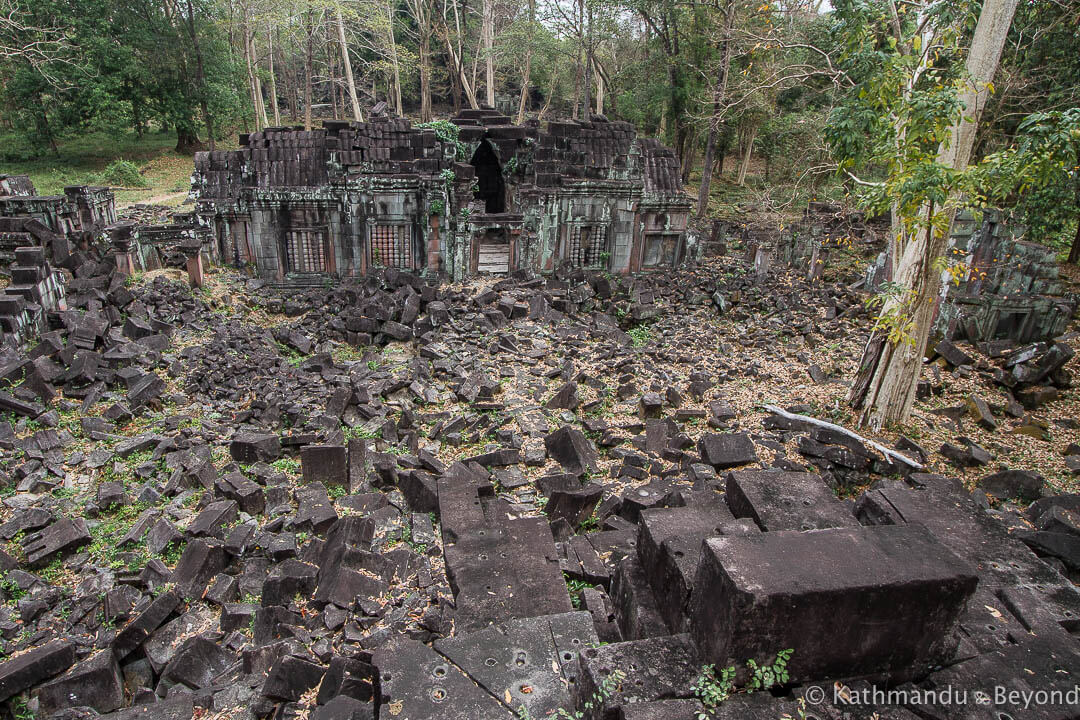 How to get to Preah Khan Kompong Svay
There is no public transport to Preah Khan Kompong Svay. You either need to have your own transport or hire some. The three places from which to access the temples are Kampong Thom, Preah Vihear City and Siem Reap. The latter really isn't that logical for reasons that will become apparent but, I'll start there and move onto Kampong Thom and Preah Vihear City thereafter.
From Siem Reap
Given that it will take at least 2½ hours to drive the 163km to Preah Vihear City followed by another 2½ hours to get to the temples themselves, you are looking at a very long round trip ex Siem Reap. That's not to say that travel agents and taxi drivers in Siem Reap won't offer to take you, they will, and some of them even suggest including a stop at Koh Ker (*) along the way, which is crazy and will give you hardly any time at either place.
(*) Koh Ker is another superb Angkorian temple complex that is just off the main highway linking Siem Reap and Preah Vihear City. Koh Ker has certainly been 'discovered' but it's away from the main temples of Angkor and so doesn't get inundated with visitors (especially in the early morning and late afternoon). If you don't have the time or the inclination to get to Preah Khan Kompong Svay but want to see one of the lesser-visited Angkorian sites, then Koh Ker would be the one to head for. It can easily be combined with Beng Mealea which, although firmly on the tourist circuit, is still a delightful temple to explore. There is no public transport from Siem Reap to either Koh Ker or Beng Mealea but both can be reached by car or motorbike (if you can find one for hire in Siem Reap).
We were quoted between US$200 and US$265 for the roundtrip journey to Preah Khan Kompong Svay from Siem Reap. These prices were based on using an official tourist car (i.e. a car licensed to carry tourists) with an English-speaking driver but, I suspect you could get this price down by approaching some of the local taxi drivers in Siem Reap.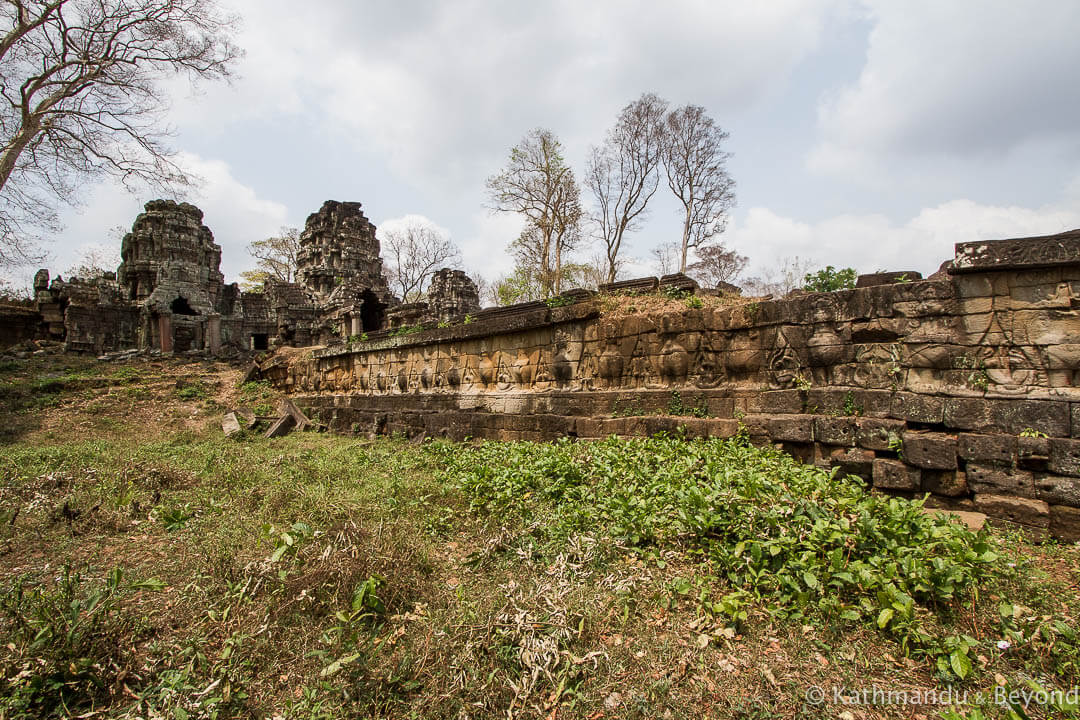 The Ancient Khmer Highway
The original inhabitants of Angkor built a number of roads linking strategic parts of their empire. The most important route connected Angkor Wat with Phimai, which is now in present-day Thailand, but they also constructed one between the main city of Angkor and Preah Khan Kompong Svay.
It is possible to travel along this route by motorbike (and apparently 4WD) but, from what we have been told by friends in Siem Reap (we haven't attempted the route ourselves), the way can be tough to find in places and is not in particularly good shape. Therefore, the journey should only be considered by experienced riders using dirt bikes and only in the dry season. Contacting one of the off-road bike companies in Siem Reap is probably a good place to start if you are interested in pursuing this idea.
From Kampong Thom
Kampong Thom has always been the most 'popular' place to arrange transport to/from Preah Khan Kompong Svay. The Tourist Transport Association of Kampong Thom (TTAK) is a federation of drivers who publish their rates on a website and also have a Facebook page, where they can be contracted in advance. On their website, they quote US$125 to drive from Kampong Thom to Sa Em (the jumping off point for Prasat Preah Vihear) with a 'brief' stop at Preah Khan Kampong Svay en route. I suspect (but can't confirm) that they will charge the same amount for a roundtrip ex Kampong Thom with a longer amount of time at the temples themselves.
TTAK are more organised than the drivers in Preah Vihear City and that is reflected in their rate, which is higher. From what I understand, the prices offered by TTAK are non-negotiable but, both the cars and knowledge/level of English of their drivers will, I'm sure, be superior to those available in Preah Vihear City.
Whether you could rock up in Kampong Thom and find a taxi/driver not associated with TTAK is not something I can answer, but if you were able to find a regular taxi/driver I suspect you could negotiate a lower price.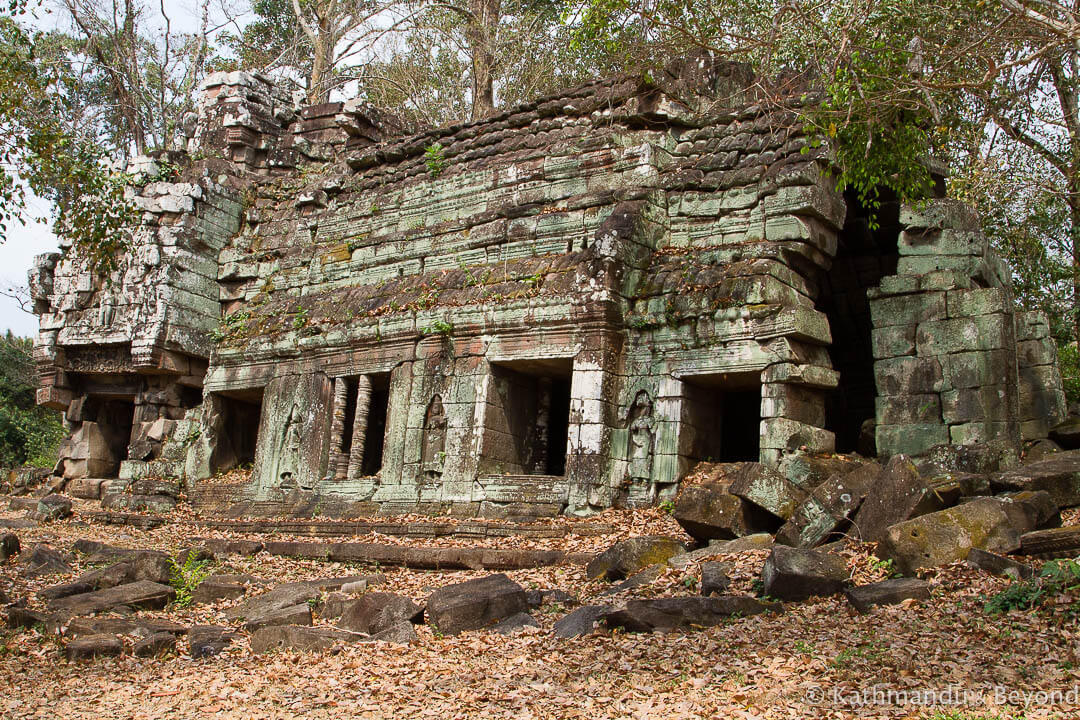 From Preah Vihear City
This is the route we took. Looking at a map, it seemed more logical to us than going from Kompong Thom. It's less distance plus we assumed, correctly, that the price for transport would be less if we went from Preah Vihear City rather than Kompong Thom.
We initially asked our hotel (Lyhout Guesthouse) in Preah Vihear City if they could arrange transport for us. The owner said that she could and said the price would be in the region of US$80 for an SUV. She made a point of saying that an SUV would be better suited to the terrain and more comfortable for us than a regular car. We were aware that part of the road was in poor shape and agreed with her.
The price sounded reasonable but we decided to get a second quote at the taxi stand/bus station in the centre of town. We found some drivers (actually, they found us) and they quoted US$60 for the trip, including one hour of waiting time, which we instantly put up to three hours without any complaint or increment in cost.
For that price, the car would be an air-conditioned Toyota Camry (the cheapest and most popular car/taxi in Cambodia). Because of the state of the road, this concerned us a little and we asked several times if such a car could make the journey or should we be hiring something more sturdy? Each time we asked the question, they assured us it would be fine and so, ultimately, we saw no reason to pay the extra US$20 quoted for the SUV.
Incidentally, we didn't bargain down on the US$60 price quoted as a) it sounded fair to us and b) we didn't want the driver complaining en route (as they often do) that he wasn't being paid enough for the job.
Prasat Damrei (Elephant Temple), outside the main enclosure of Preah Khan Kompong Svay
Alternative means of transport for getting to Preah Khan Kompong Svay
Hiring a motorbike (either self-drive or with a driver)
Assuming you don't take the Ancient Khmer Highway and are travelling in the dry season (November to April), getting to Preah Khan Kompong Svay by regular scooter shouldn't present any problems. Be prepared to get dusty.
Hiring a moto (a scooter with a driver) is a good idea if there is only one of you but it will be as economical, not to mention more comfortable, to hire a car if there are two or more.
Remork
These Cambodian-style tuk-tuks are the most popular form of transport for independent travellers wanting to explore the temple of Angkor but they are not practical for visiting Preah Khan Kompong Svay as the distances involved are too far and, although a remork could probably handle the potholes and bumpy parts of the road, I'm not convinced the passenger(s) could.
Public bus/shared taxi options for getting to/from Preah Khan Kompong Svay
Although there is no public transport to Preah Khan Kompong Svay, if you want to be as independent as possible, you could take one of the buses or shared taxis plying NH62 between Kampong Thom and Preah Vihear City and asked to be let off at the turnoff to the temple complex. From that point, you should be able to find a moto that is prepared to take you to the temples and back. You'll need to pay the full Kampong Thom-Preah Vihear City (or vice versa) bus/shared taxi fare (this is the norm in Cambodia – you always pay point-to-point regardless of where you alight) and a moto will likely cost in the region of US$40-50 for the return trip (*) so it's only worth considering if a) you are travelling alone and b) you are coming from Kampong Thom, where transportation rates are higher in the first instance.
(*) This cost is based on what friend paid for the trip a few years back.
Road conditions for getting to/from Preah Khan Kompong Svay
Note: The following description is based on our experience of travelling from Preah Vihear City. If doing the journey from Kompong Thom, the road off NH62 that leads to the temples is a different one as you will exit at Phnom Dek Junction, which is further south. We haven't travelled on this road and thus can't comment on its condition.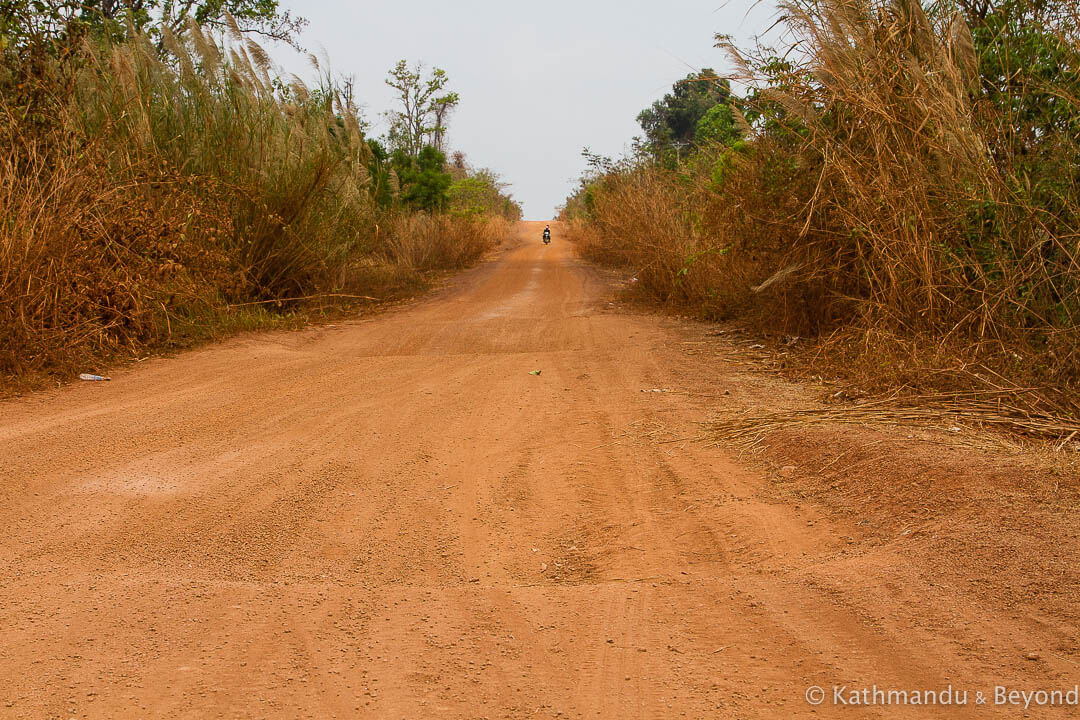 The worse part of the road (from Sangkom Thmei to the temple)
We were anticipating the worst when it came to the condition of the road but, in the event, the 'bad' part of the road was much shorter than we were expecting.
The first 38kms of the (84km) journey are undertaken on NH62, which is in excellent shape. We covered this distance in about 40 minutes.
After turning off NH62, the road is still mostly paved but potholed in places until you reach the village of Sangkom Thmei. This part of the journey is about 20km and took us 30 minutes to complete. There was repair work being carried out on this part of the road when we travelled along it in March 2018 so expect it to be better in the future.
You turn off again at the village of Sangkom Thmei and this is where the road deteriorates. The route is riddled with potholes and is mostly red dirt with patches of sand thrown in for good measure. This section is 26km in length but after 20km, it's necessary to make an easily-missed right turn to the temples themselves. This last 6km is also on a dirt road but it has been maintained and is currently free of potholes. The entire 26kms took us 1 hour and 10 minutes to complete.
The overall travelling time for the whole journey from Preah Vihear City was 2 hours and 20 minutes in each direction.
So, of the entire trip, only 20kms of the road was in poor shape. Unquestionably, an SUV or 4WD would handle the terrain better than a Toyota Camry, but our driver knew the route and was very careful traversing the potholes. There were only a couple of times when he sucked his teeth (the Khmer way of showing displeasure) or stopped completely to consider his options and overall, it was a non-eventful journey.
Keep in mind, however, that we covered the route in the dry season and there was no mud on the road whatsoever. If you are attempting the journey in the wet season, which is not advisable, or it has rained heavily prior to your visit then I would recommend attempting it by SUV or 4WD only.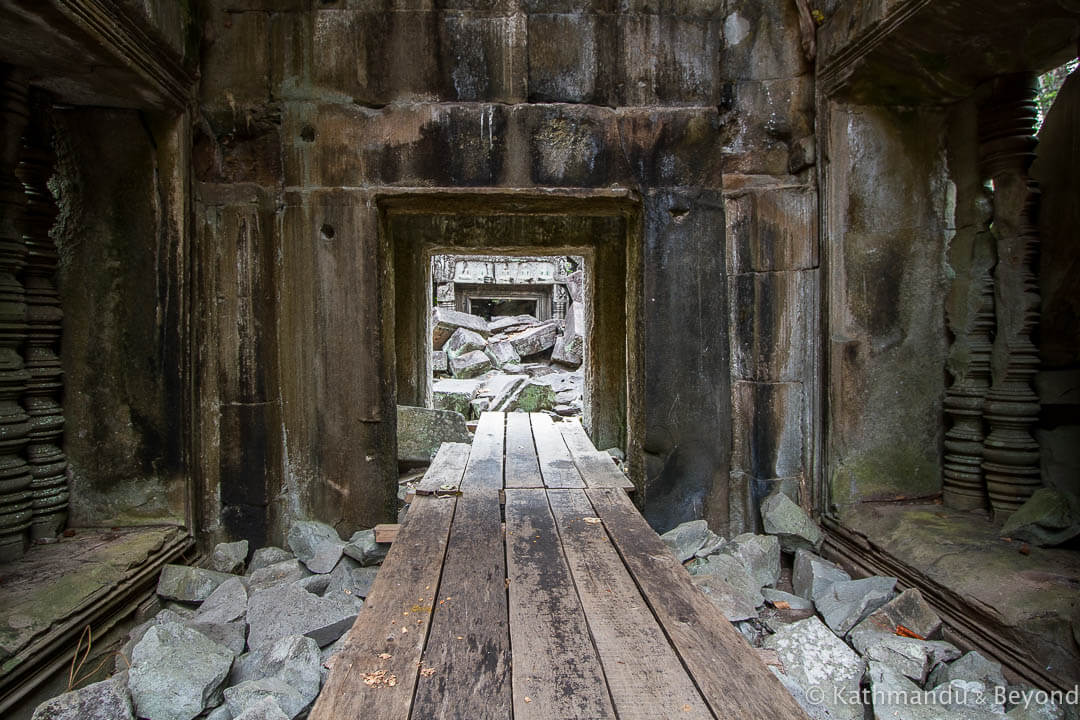 Accommodation near Preah Khan Kompong Svay
There are homestays (in the region of US$5 per person per night, extra for meals) a few kilometres from the temples but, unless you want to visit them more than once (or want a homestay experience), there is little point in staying overnight. It's better to sleep in either Preah Vihear City or Kampong Thom or visit the temples en route to somewhere else.
What to bring to Preah Khan Kompong Svay
There is currently nowhere to buy food or drink at Preah Khan Kompong Svay so bring sufficient supplies for your needs.
The last place to buy drinks (and limited snacks) is the small market at the junction where you turn off NH62. Thereafter it will be difficult to find anything.
The small restaurant opposite the bus/taxi stand in Preah Vihear City opens early for breakfast. The choice is limited and no western food is available.
It is incredibly humid inside the temple complex and there were plenty of insects that made it their sole purpose to annoy the crap out of us for the entire time we were there. Bug spray is, therefore, a good idea as is decent footwear, especially if you want to scramble over the ruins, which is allowed at this particular site.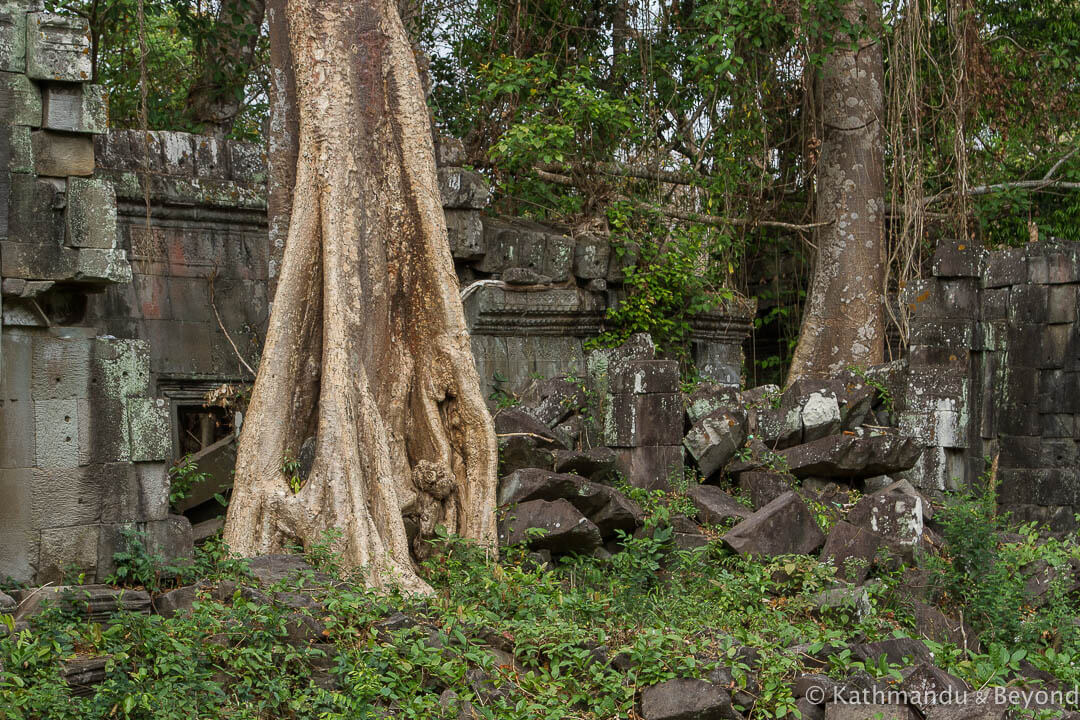 When is the best time to visit Preah Khan Kompong Svay?
From a crowd point-of-view, there is no need to worry about the timing of your visit! Likewise, the same is true for photography as the main structure faces south so from an east versus west perspective it doesn't matter if you are there in the morning or the afternoon.
We would still recommend visiting in the morning, however. It's cooler for starters but also, it's always a good idea to get going in case anything goes wrong, like the car breaking down for example, and to ensure you are back/at your next destination before it gets dark.
Entrance fee for Preah Khan Kompong Svay
We thought the entrance fee was US$5 per person but, when we arrived at the site, we were asked for US$7 per person. We didn't get a ticket so can't verify whether we were being ripped off to the tune of US$2 each or whether the entrance fee was genuinely US$7 per person. Given that ticket prices for the main Angkor temples have increased recently and that the kindly guy who collected our money was merely a local villager tasked with manning the site, I suspect the latter.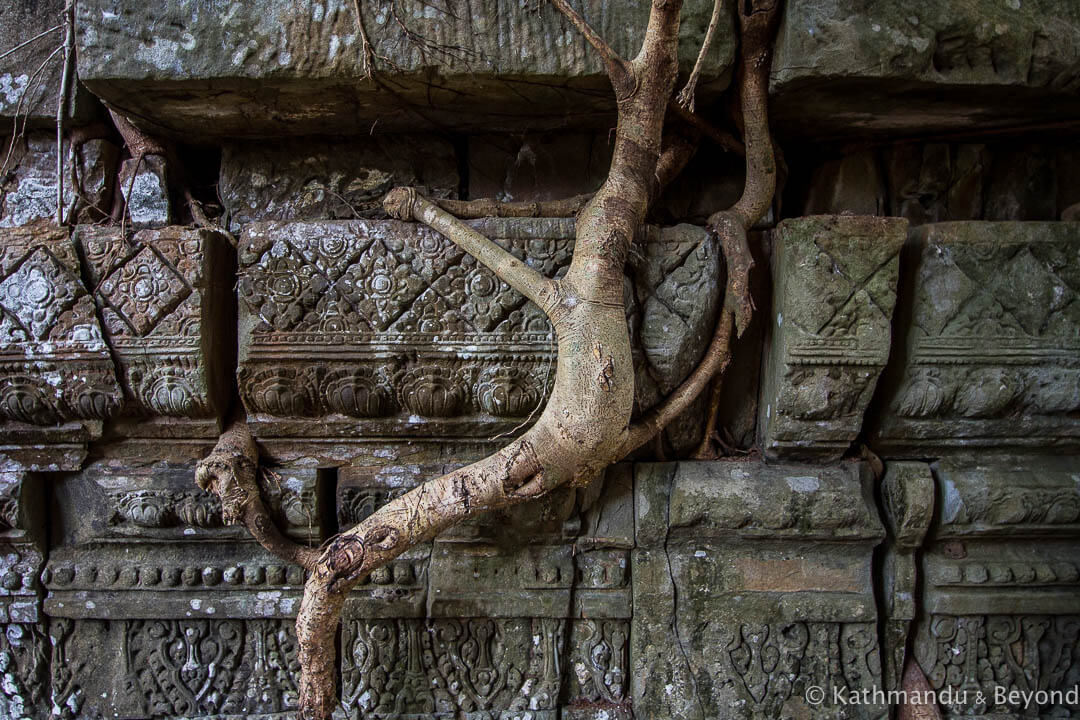 Time required to see Preah Khan Kompong Svay
We spent a leisurely two hours exploring Preah Khan Kompong Svay. The bulk of our time was spent in and around the main enclosure, but we also visited Prasat Preah Stung, where you will see the Bayon-style faces, and Prasat Damrei (Elephant Temple). Both of these are located on the road that leads to the main temple and can be visited by car. What we didn't see, however, was the island temple of Prasat Preah Thkol. This temple is situated in the baray (lake) and cannot be reached by car. You either have to walk there or take a moto. We worked out after our visit that this temple was only 900 metres off the road but at the time we couldn't pinpoint its exact location. The gatekeeper can arrange a moto for you.
---
---
HAVE WE INSPIRED YOU TO HEAD OFF THE BEATEN PATH IN CAMBODIA? PIN THIS TO YOUR TRAVEL BOARDS…



---
---