Tunisia Travel Blog
Travel tips and resources for travellers: Travel guides, itineraries, abandoned places, street art and off-the-beaten-path places in Tunisia
Hello and welcome to our Tunisia travel blog. You will find all our blog posts from the North African Republic of Tunisia in this section of our website.
Maybe you found our Tunisia travel blog because you are considering visiting Tunisia, or perhaps you are partway through planning a trip to the Mahgreb region of North Africa. Whatever the reason, we hope we can provide some useful resources and travel tips for Tunisia.
We visited Tunisia in 2019, on a bit of a whim, uncertain of what to expect and came away enthralled by what we had seen and experienced. Tunisia's historical sights, Arab culture, friendly people and hassle-free travel combined with very few other tourists, makes it the ideal destination for backpackers wanting to avoid the crowds.
Our Tunisia blog posts are generally aimed at independent travellers and backpackers like us and have a strong focus on travelling around using public transport, staying in budget accommodation and exploring off-the-beaten-path and lesser-visited places.
Browse all of our Tunisia blog posts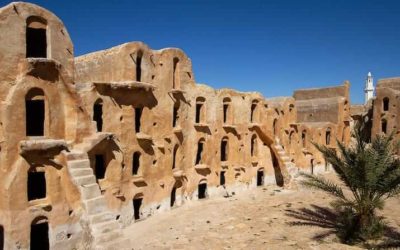 Our suggested three week Tunisia itinerary is a guide for backpackers and independent travellers using public transport and staying in budget hotels.
If you enjoyed our Tunisia Travel Blog…
Subscribe to our newsletter to receive our latest blog posts as well as our latest news from the road less travelled…