Photo Essays & Travel Shots
Photography features heavily in our travels and in documenting our journey. Here are some of our favourite photo essays and some in which travel photography features heavily. Also Travel Shots, our equivalent of photo of the day.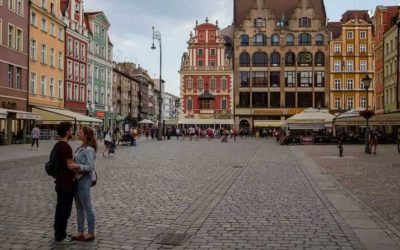 Today's travel shot is a surreptitiously-snapped shot of a romantic moment on Wroclaw's Stary Rynek – the Market Square in the Old Town.