---
TRANSNISTRIA
---
Its full name is the Pridnestrovian Moldavian Republic, but more commonly known as Transnistria, or Transdniestria, is a breakaway self-declared republic. Unrecognised by the UN (officially it's part of Moldova) and eveyone else apart from three other former-Soviet Union non-recognised states: Abkhazia, Artsakh, and South Ossetia, Transnistria is often referred to as the country that doesn't exist.
We've been to Transnistria twice; first in 2016 and more recently in July 2019.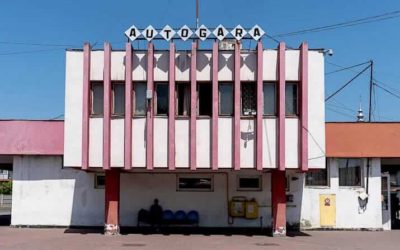 Photos featuring ten of coolest brutalist and modernist bus stations we've spotted on our travels, highlighting some magnificent architecture.
See our photos of Transnistria