---
TRANSNISTRIA
---
Its full name is the Pridnestrovian Moldavian Republic, but more commonly known as Transnistria, or Transdniestria, is a breakaway self-declared republic. Unrecognised by the UN (officially it's part of Moldova) and eveyone else apart from three other former-Soviet Union non-recognised states: Abkhazia, Artsakh, and South Ossetia, Transnistria is often referred to as the country that doesn't exist.
We've been to Transnistria twice; first in 2016 and more recently in July 2019.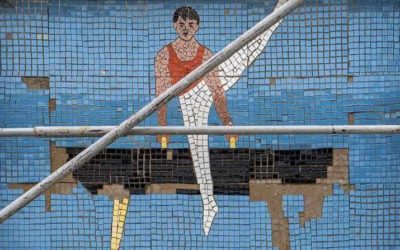 While looking for probably the most bizarre statue of Vladimir Lenin that we've ever seen (*), we stumbled across the Youth Sports School in Sucleia, a small town 7kms southeast of Tiraspol, the capital of the de facto/non-recognised country/state that split away from...
read more
See our photos of Transnistria