There is a funny story attached to the photo of this tiger. Well, it's funny now.
Kirsty took this photo of a Bengal tiger when she went on a work assignment to India to check out some of the national parks and stay in some of the (then) new luxury lodges recently opened by the upmarket hotel group, Taj Hotels, Resorts & Palaces.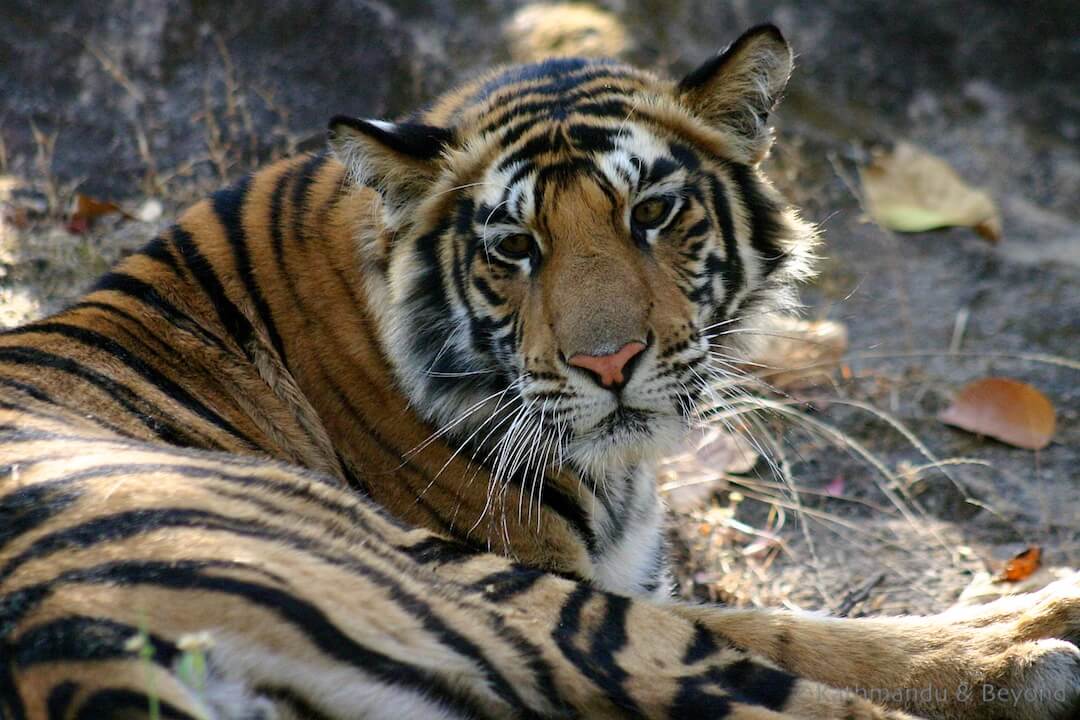 Bandhavgarh National Park
A few years before her visit, I had been to the same parks and not seen one tiger which was a bit of a moot point for me. So when Kirsty and I spoke on the phone a week or so into her trip I naturally asked her how her day had been. She was a bit cagey in her reply, so I asked what the problem was. 'I saw a tiger,' she eventually said. There was a bit of silence on the line. 'Good, I am pleased,' I replied, teeth slightly gritted. 'Did you see anything else?' I asked. 'Yes,' came the reply, 'another seven tigers.' Longer silence on the line. 'Bloody hell, that's not fair,' I moaned. 'What you doing now?' I continued. 'Sitting in my bath full of petals, relaxing and drinking a glass of red wine,' she responded. Even longer silence on the line. I looked out the window of my office in Dorking, UK. It was February and bleak. 'I'll speak to you when you get back.' Line dead.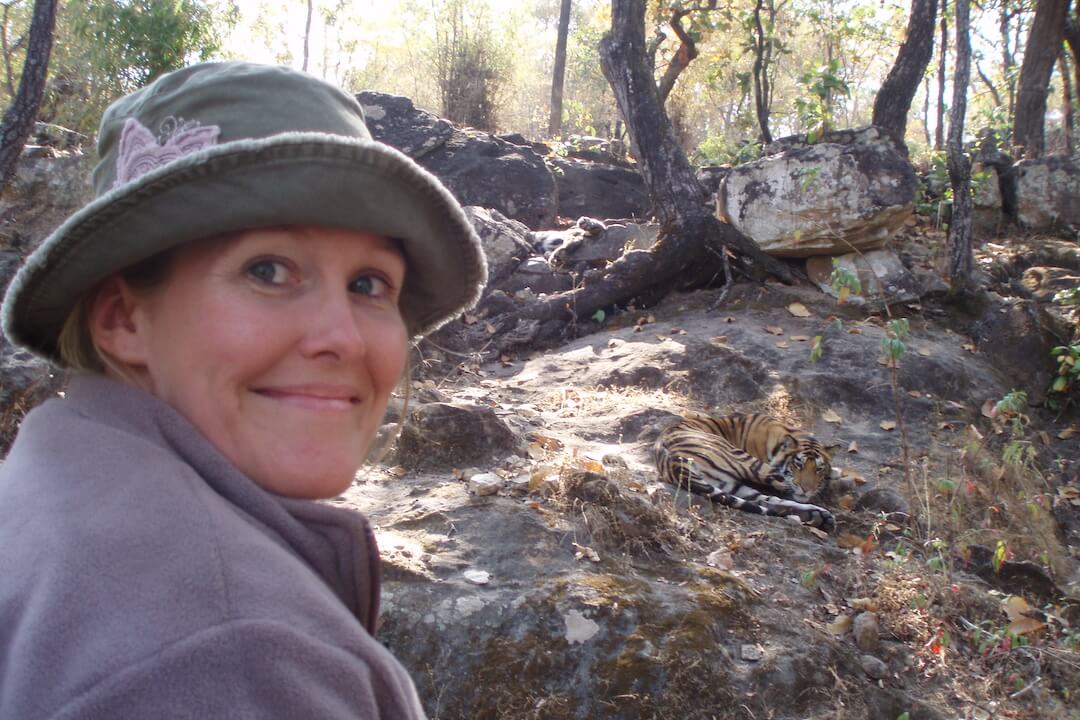 Looking a bit nervous at the proximity of the tiger!
I was later accused of being rude (me, of all people!) but I take the point and later apologised for my responses but surely at least someone out there can see where I am coming from?
I eventually did see a tiger in Ranthambhore National Park. Just the one mind and it didn't hang around for too long.
---
---