Where to find Tbilisi's best street art and graffiti, including a location map
This is going to be an unashamedly photo-based post featuring some of the street art and graffiti we've seen in Tbilisi.
As with many former Soviet or Communist countries, Georgia's flourishing street art scene is a relatively recent phenomenon. Public art is something that would have been frowned upon in the USSR with perpetrators likely met with punishment.
Things are different today and there's no doubt Tbilisi is undergoing an artistic growth spurt. Street art and graffiti can be spotted all over the city (although not so much in the Old Town, where the local authorities are understandably trying to keep the UNESCO-listed historic district clean of graffiti and unappreciated street art).
Tbilisi's street art is diverse – some pieces make a strong political statement, while some are more lighthearted. There are a few large-scale murals, but don't forget to look out for small but poignant bits of graffiti, sticker art, and stencil art which are easily missed.
During our time in Tbilisi, we identified three main areas where street art is prolific, but I'm sure there are others. There are smatterings of it all over the city and underpasses in Tbilisi are an especially good bet for street art hunters.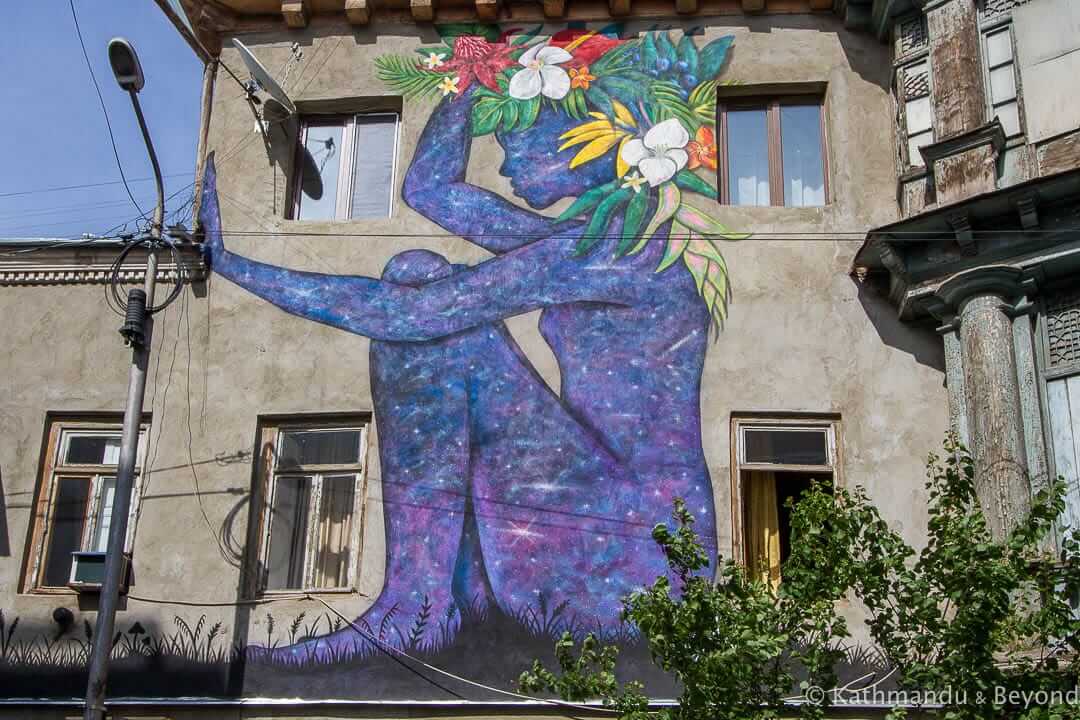 Fabrika
Fabrika is more than just a hostel. Considered one of Tbilisi's coolest places to stay and hang out, this beautiful building was once a Soviet sewing factory. There is a lively and popular bar and a restaurant, and it also has a co-working space and is home to several artists and other creative types studios. As you approach Fabrika, you'll start to notice its colourful walls, not just on the building itself but in the surrounding streets. Make sure you go into the huge courtyard too, as more street art can be found there.
A lot of the art was painted as part of the Fabrikaffiti Urban Paint Festival which took place for the first time in 2017 and again in 2018. The 2019 Fabrikaffiti Festival is planned for either the first or second week of October.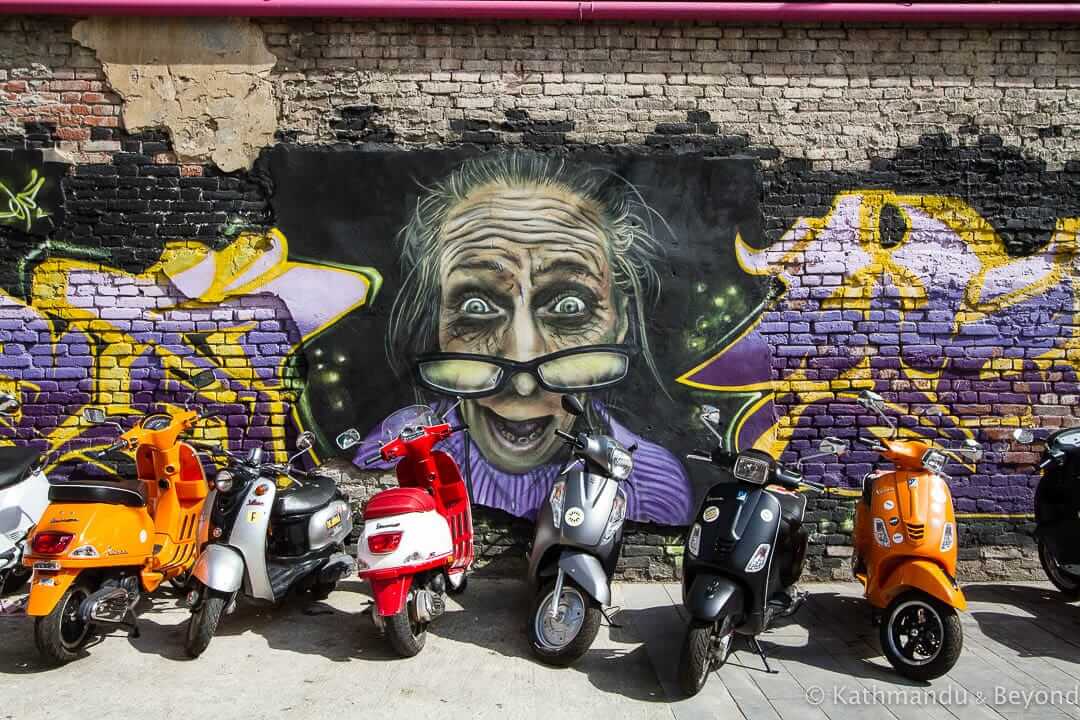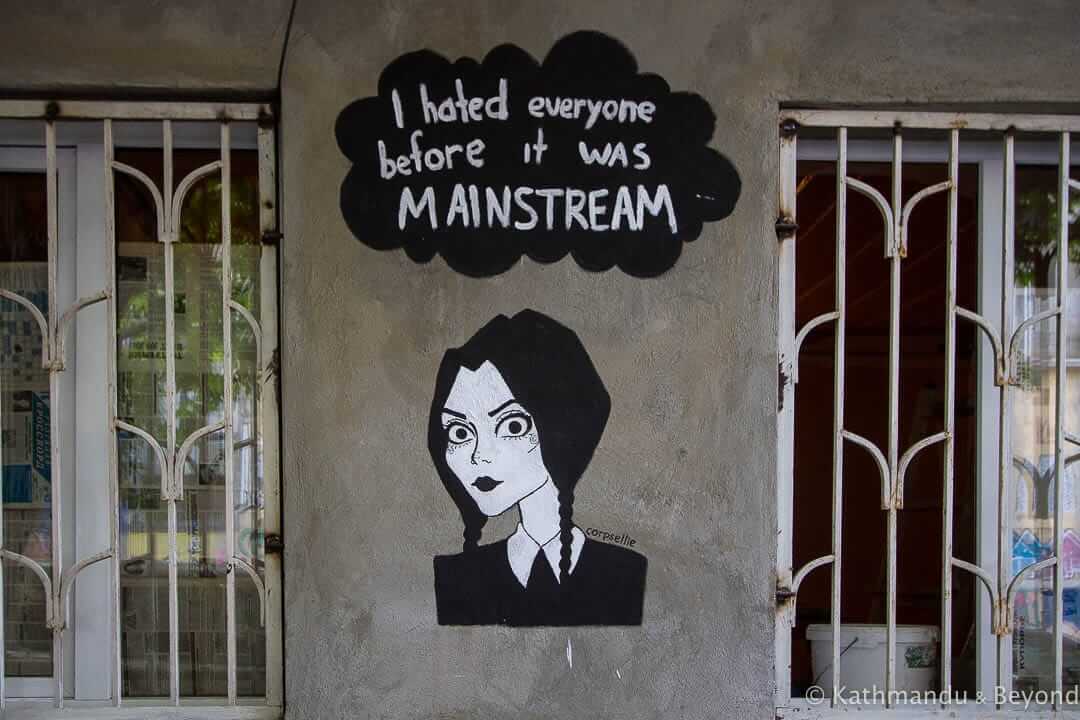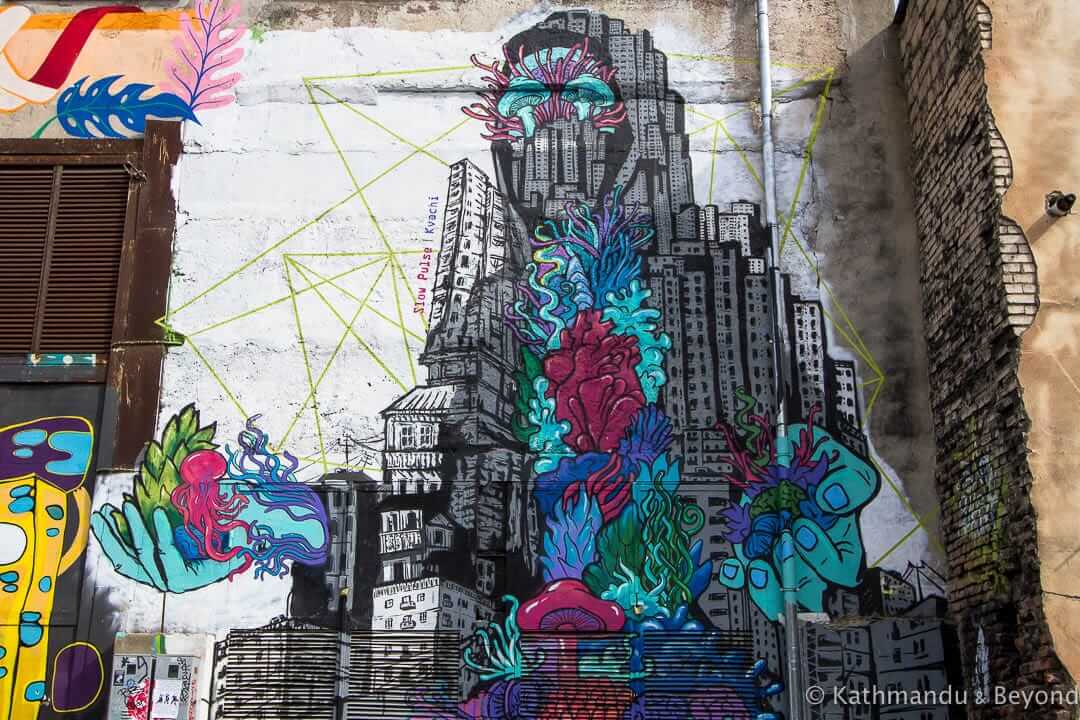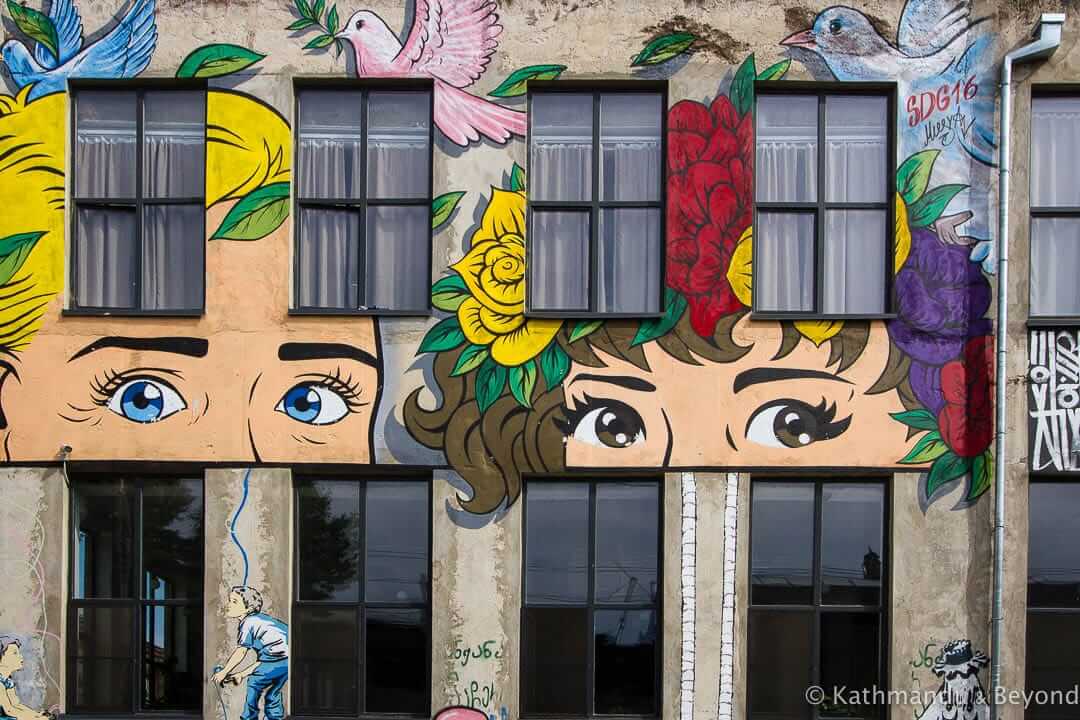 Heroes Square Underpass
We stumbled upon the vast amount of street art and graffiti in this underpass on our way to see the Heroes Square Monument, a memorial to Georgian soldiers killed in the Russian-Georgian War in Abkhazia.
I later discovered that most of the art was created in November 2017 as part of a Tbilisi City Hall initiative to clean up the underpass and make it a more welcoming and safe place to cross the busy intersection above it. Apparently, the underpass had become so grotty that pedestrians were risking a dangerous road crossing (and breaking the law) instead of using the underground passageway.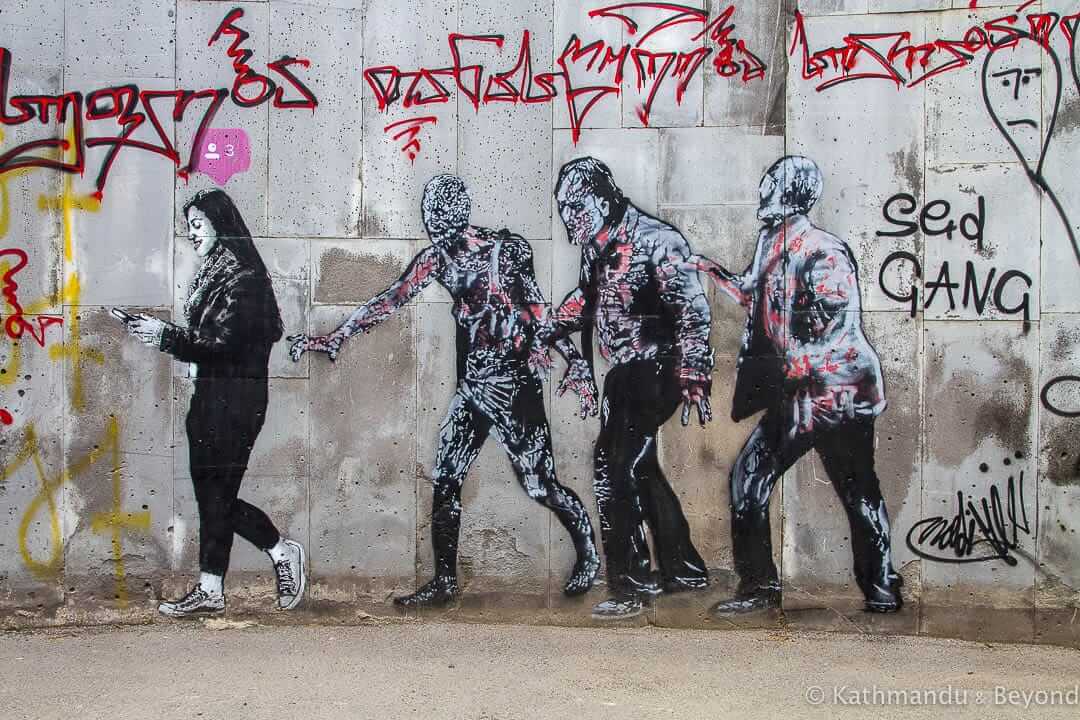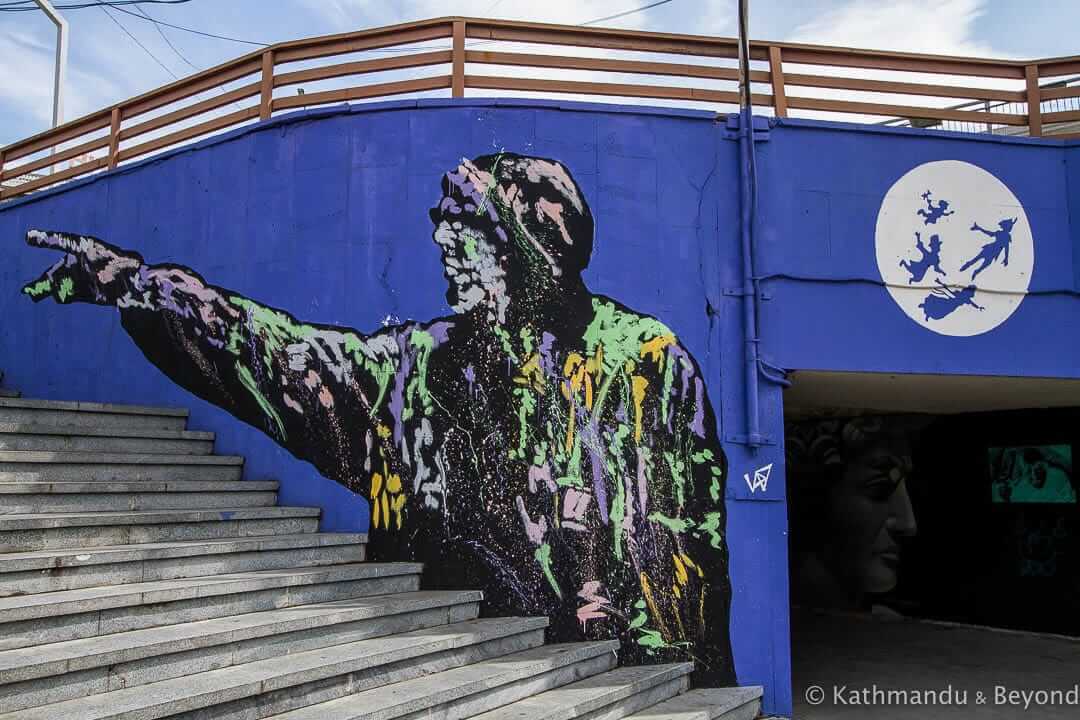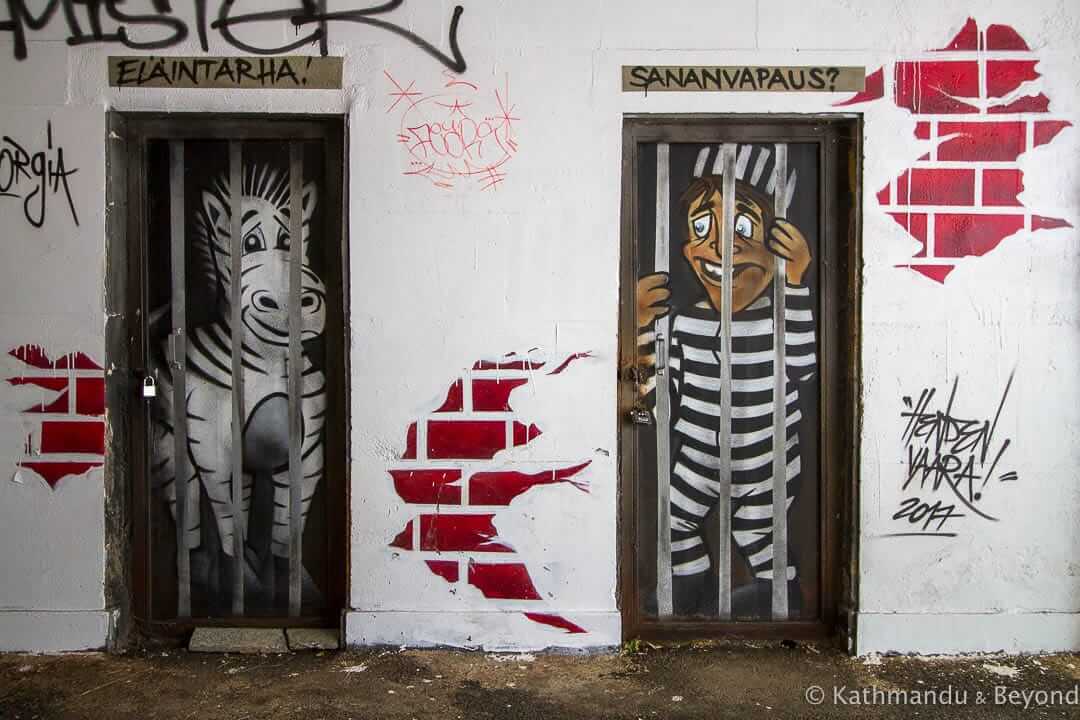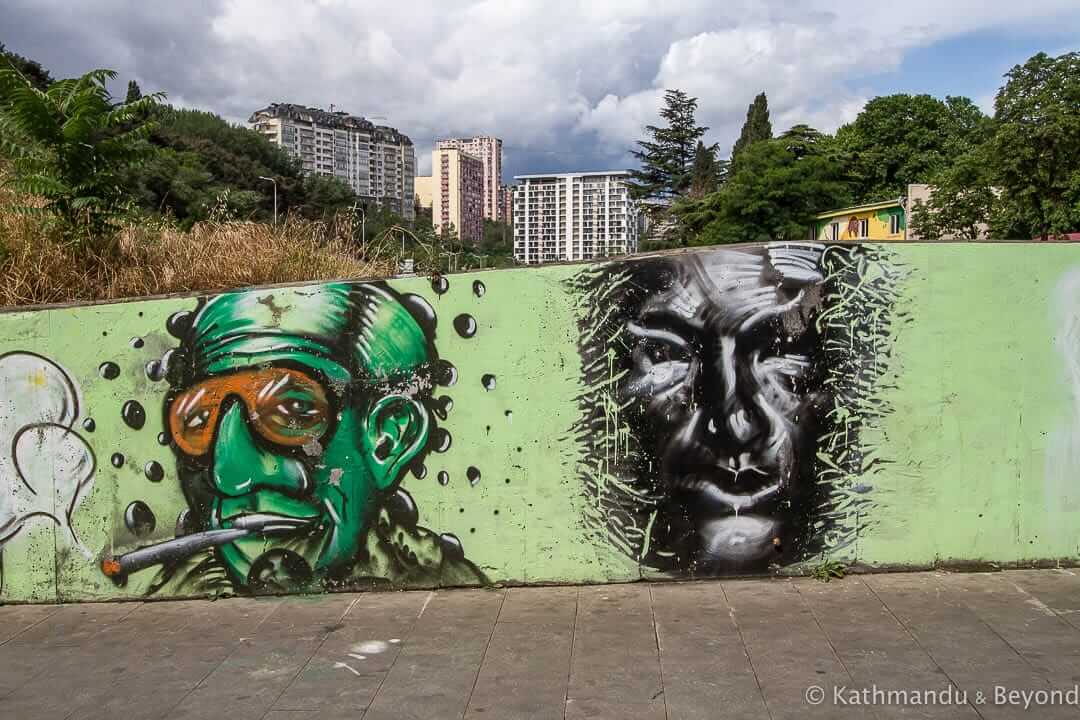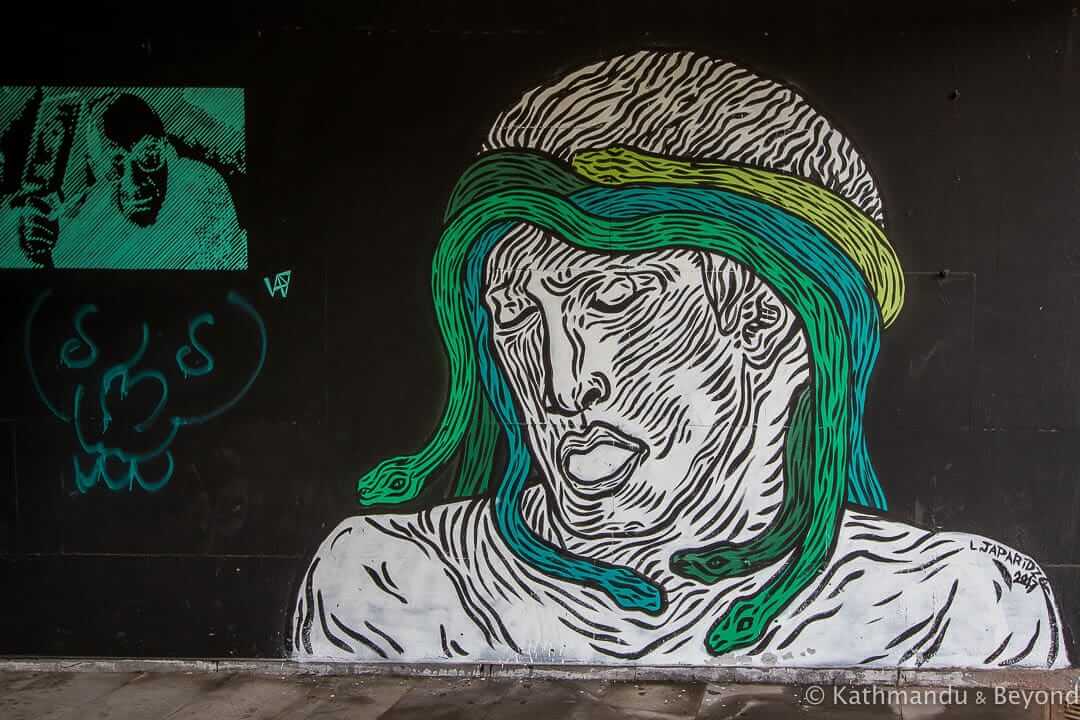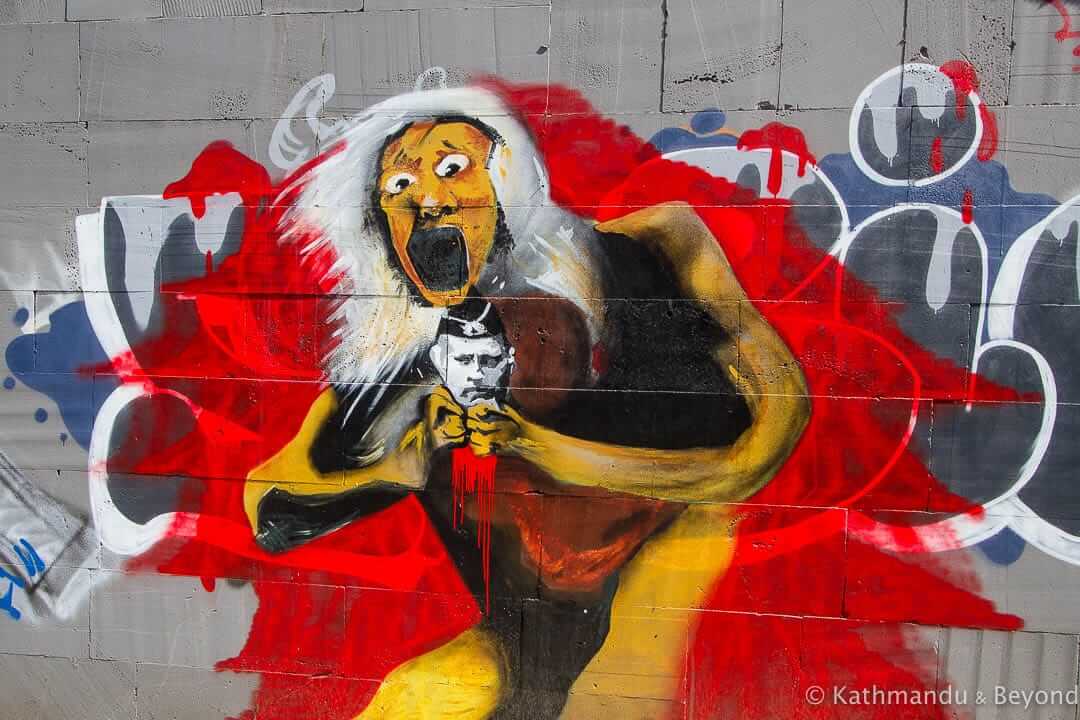 The Underpass and Shopping Area close to Vake Park
Once again, it was seeking out a monument, this time a World War II memorial, that led us to discover this street art. In order to reach Vake Park, where the Memorial to the Great Patriotic is located, we had to take a series of passageways beneath the main road from the bus stop. There's also a small shopping area (where we bought a couple of very tasty lobiani – bean-filled bread – to eat in the park for lunch).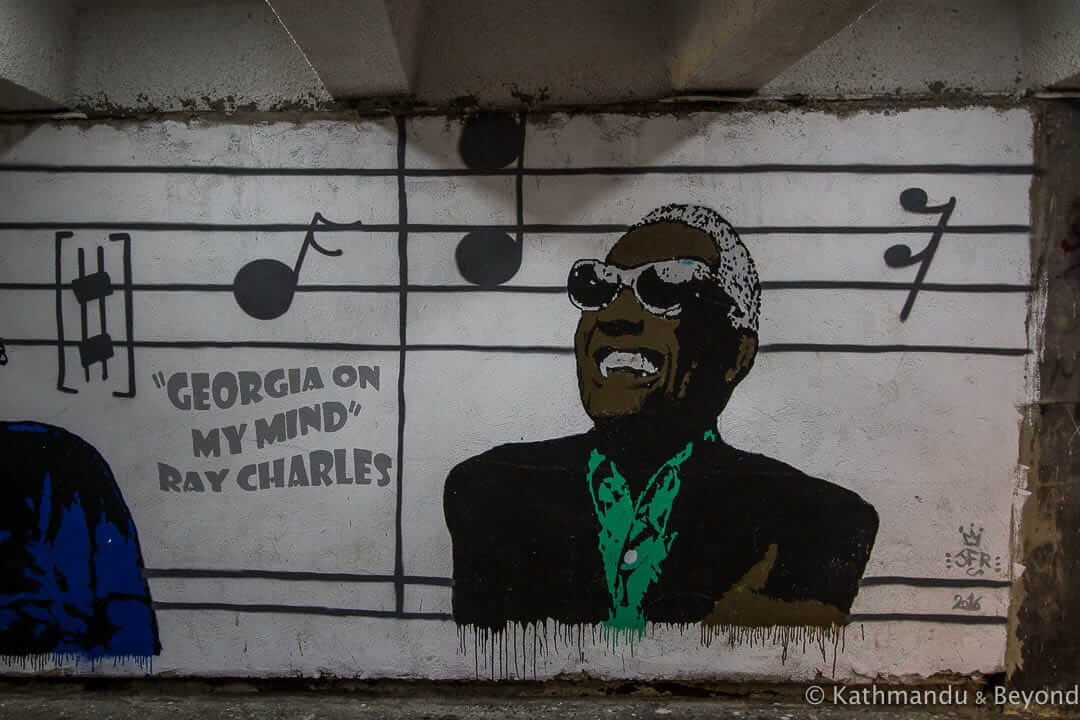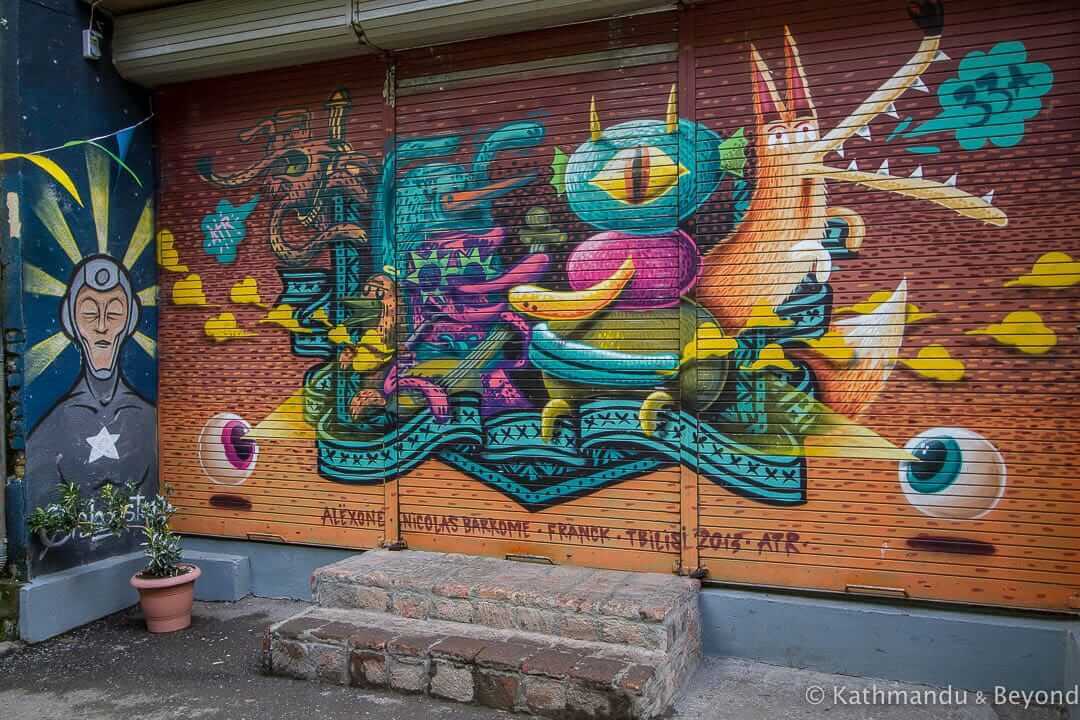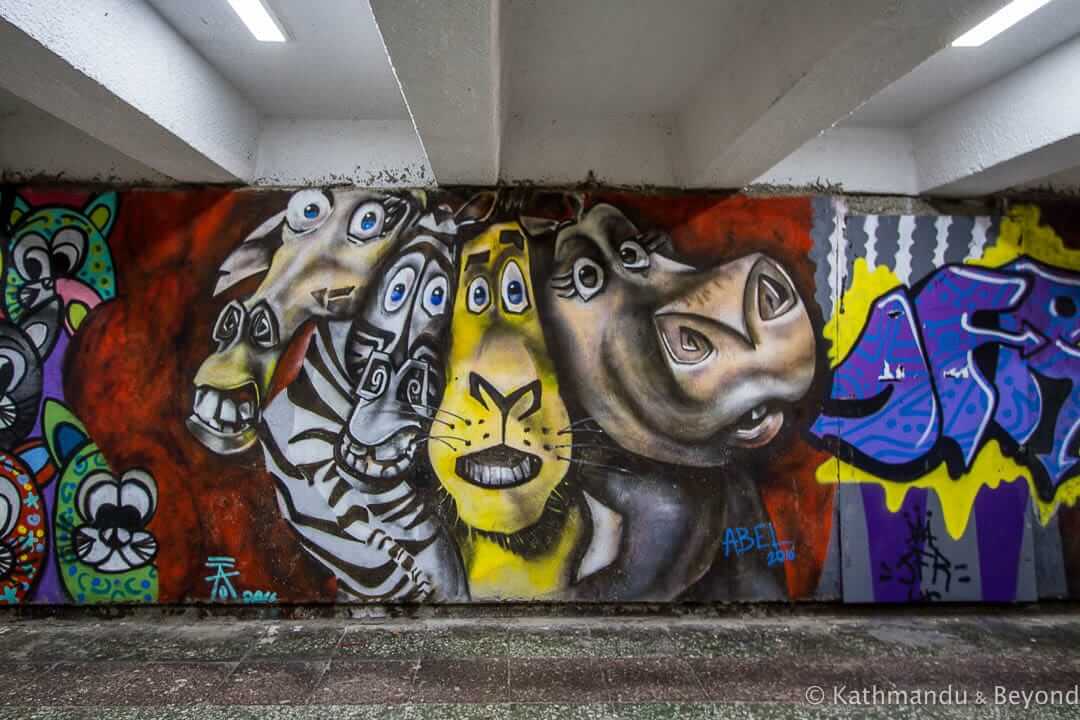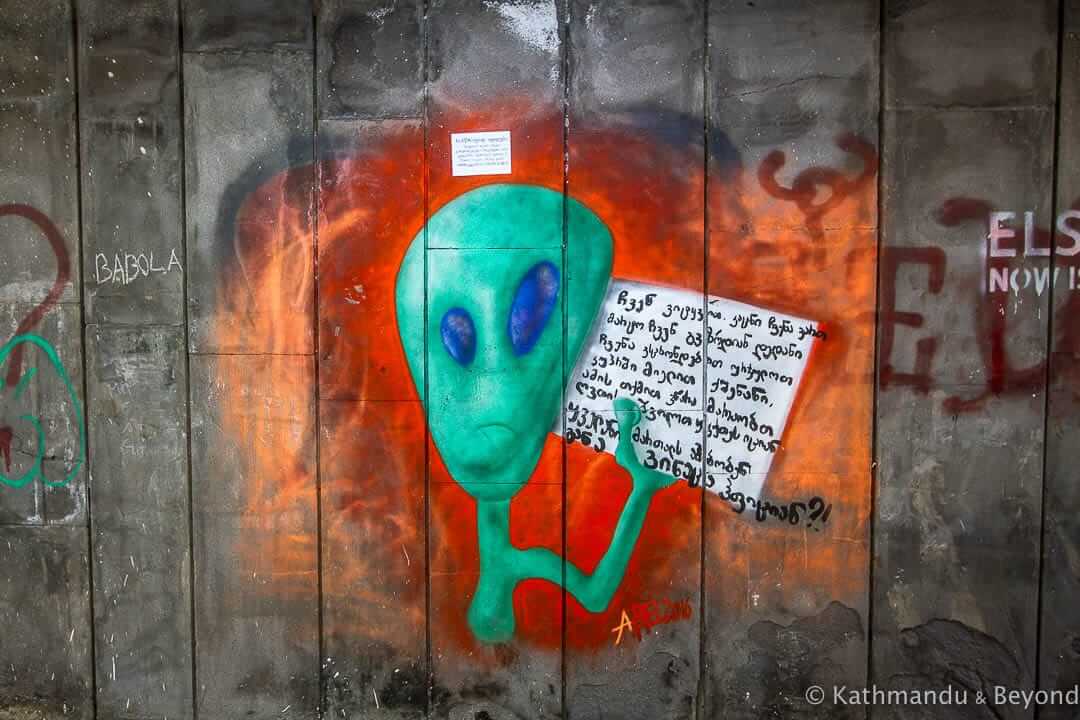 Nutsubidze Plato / Saburtalo District
We came across a small amount of street art in the Nutsubidze Plato / Saburtalo District of Tbilisi. We were out that way to find the Brutalist towers blocks connected by their well-documented Sky Bridge. The building is definitely worth seeing, but I wouldn't make the effort to go there just for the street art.
Street Art in other areas of Tbilisi
As I said, you'll find street art and graffiti in all corners of the city. Here are a few other pieces we spotted.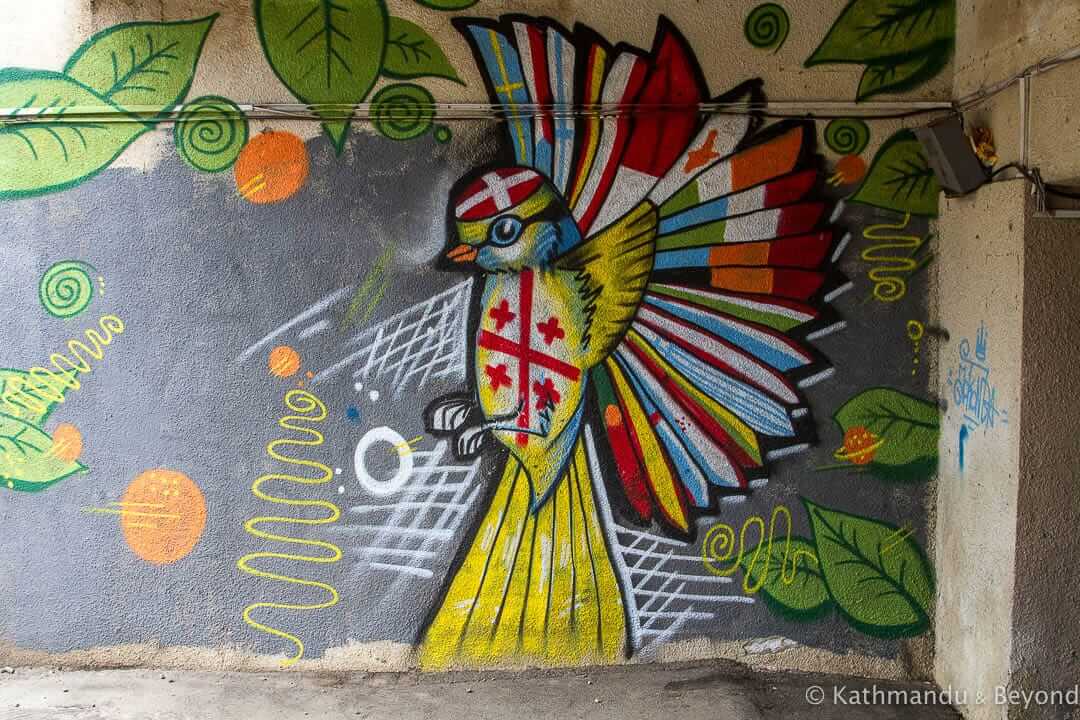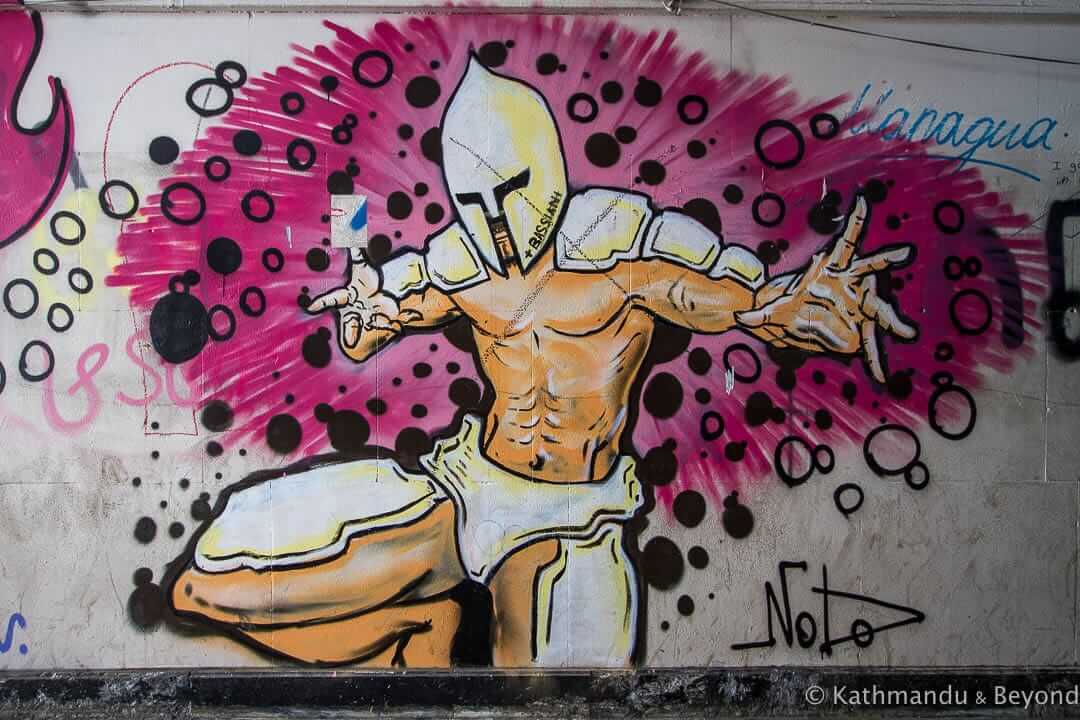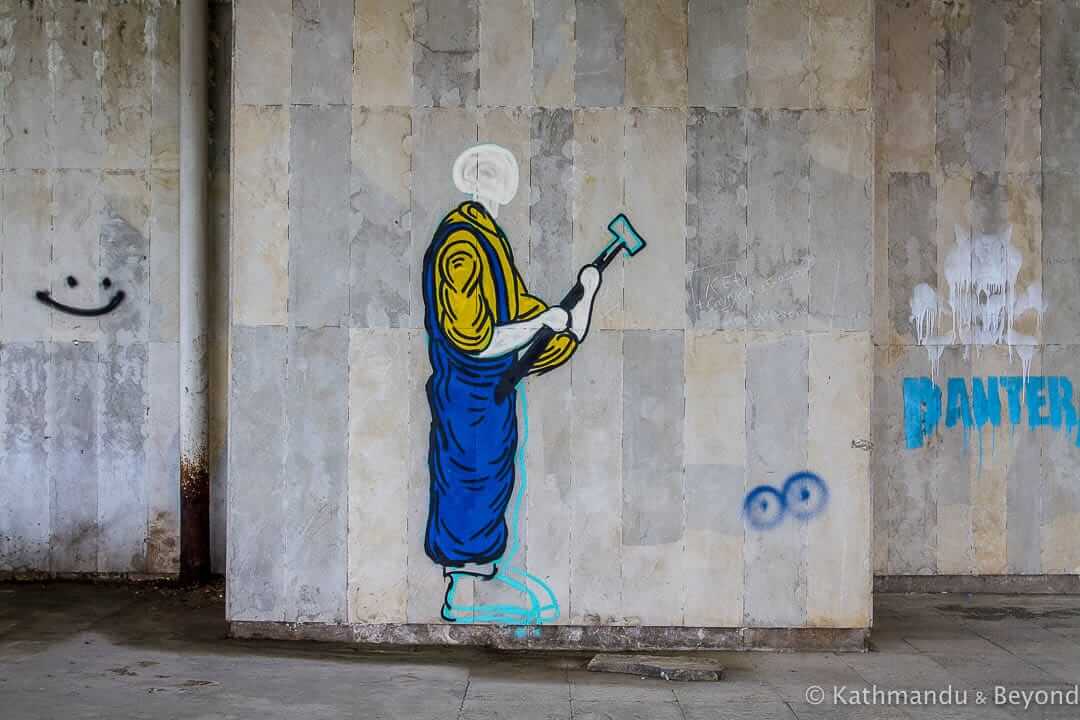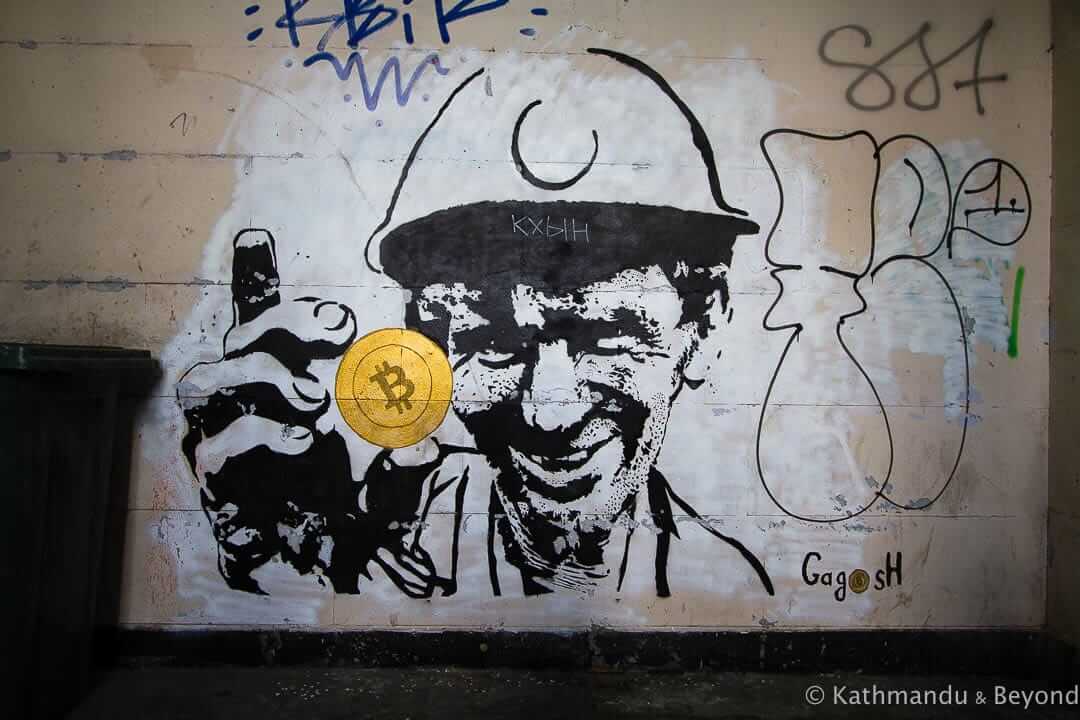 Location map of Graffiti and Street Art in Tbilisi
I have created a simple Google map pinning the street art featured in this post, to help you locate it.
---
---
---
---