Where to Find the Best Street Art in Taiwan's Capital
We began our Taiwan trip in Kaohsiung in the far south, and then worked our way north, so by the time we'd reached Taipei we were starting to feel a bit worn out. That, combined with the incessant rain which started as soon as we stepped off the train in Taiwan's capital, and the fact that we only had a couple of days there (one of which had been allocated to visiting Wanli UFO village) meant that I probably didn't devote as much energy to the street art scene in Taipei as it probably merits.
All things considered, we didn't do too badly with what we found…
Ximending District
Famed for being Taiwan's cool centre of youth culture and a popular shopping and food district, Ximending (often shortened to Ximen) is also where some of Taipei's best street art is located. There's a lot of good street art and graffiti in a fairly small area and the best advice I can give is to just wander about, cut down side streets, and see what you can find.
One of my favourite street artists is Alex Face from Thailand and I was excited to find his work more or less as soon as we started wandering. He always paints the same character: a small child in a cute rabbit outfit with a third eye, called 'Mardi', apparently inspired by and based on his young daughter. Mark questions why I like his work so much because in his opinion, "It's always the same thing". But it doesn't take much to notice that Mardi is very socially aware and often has a political or cultural message.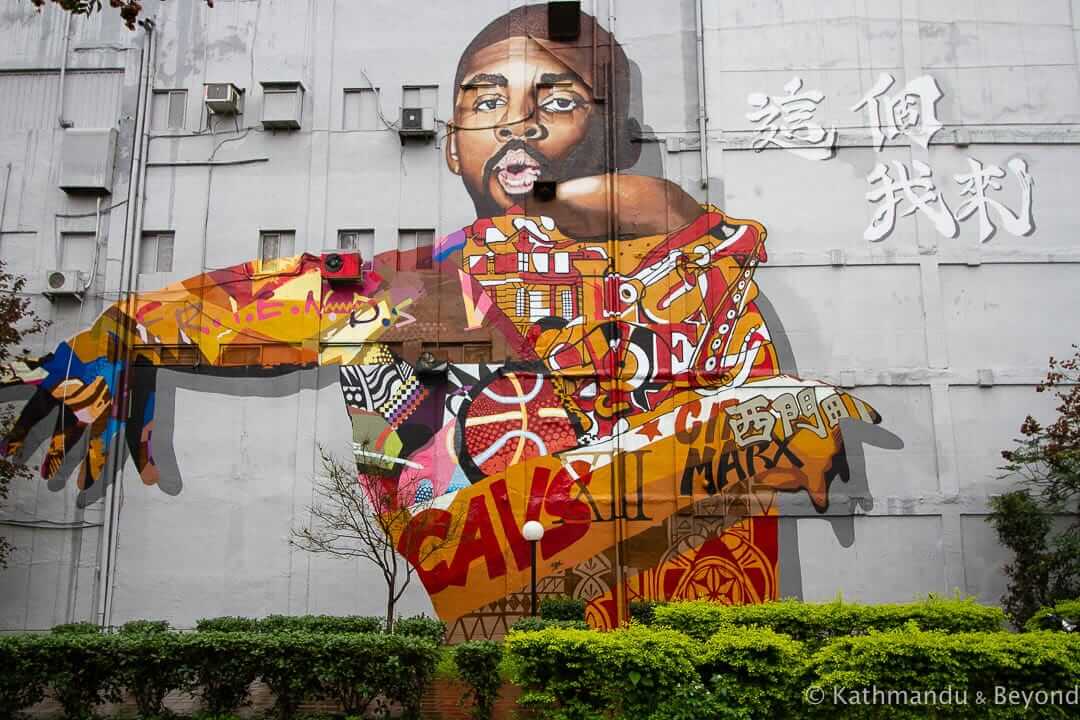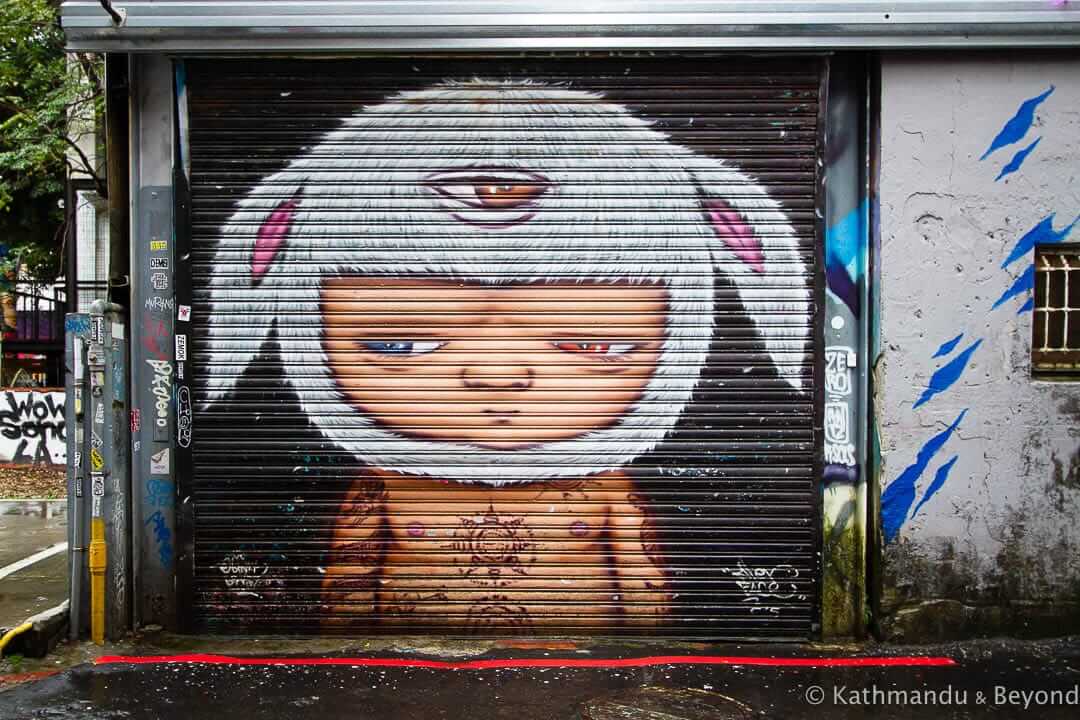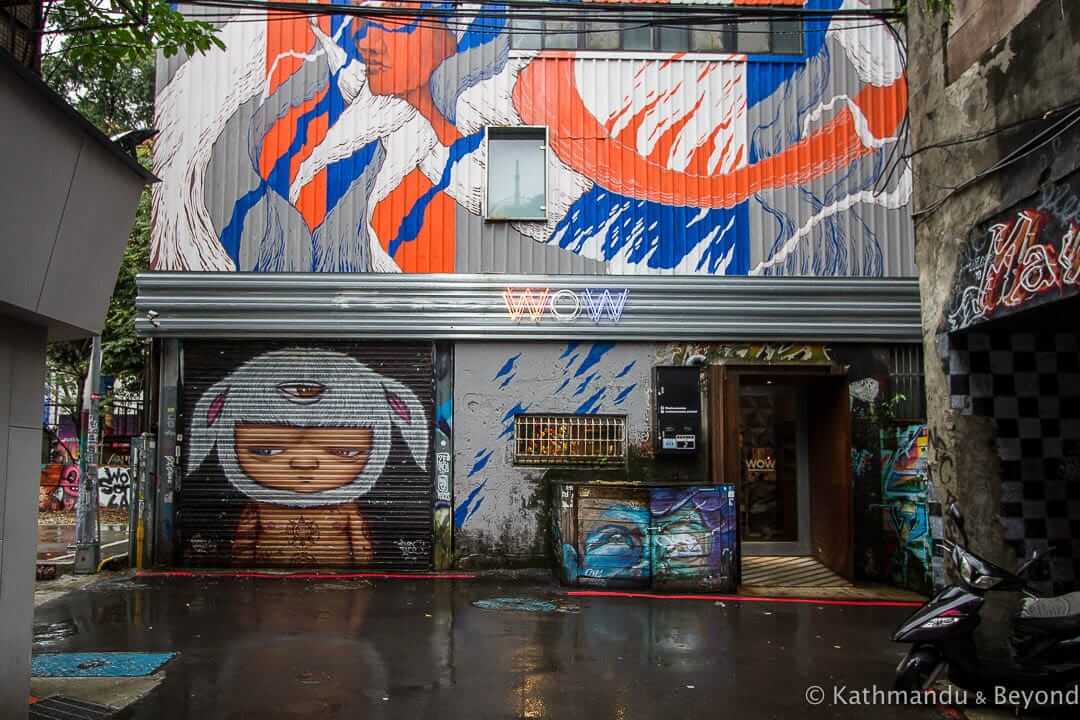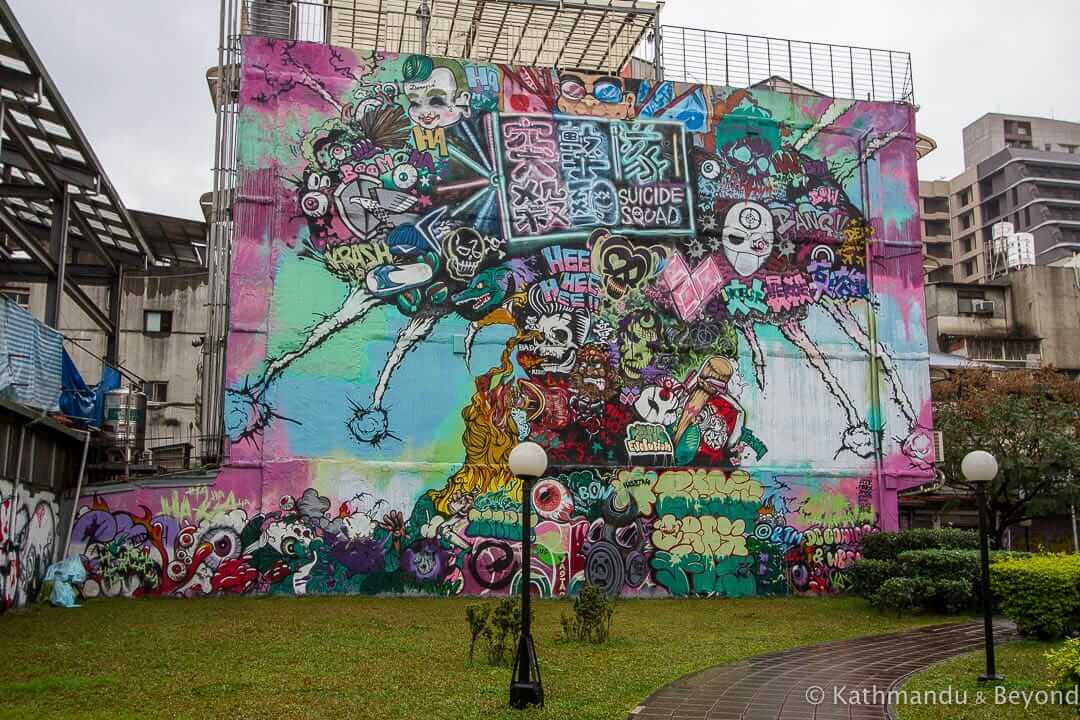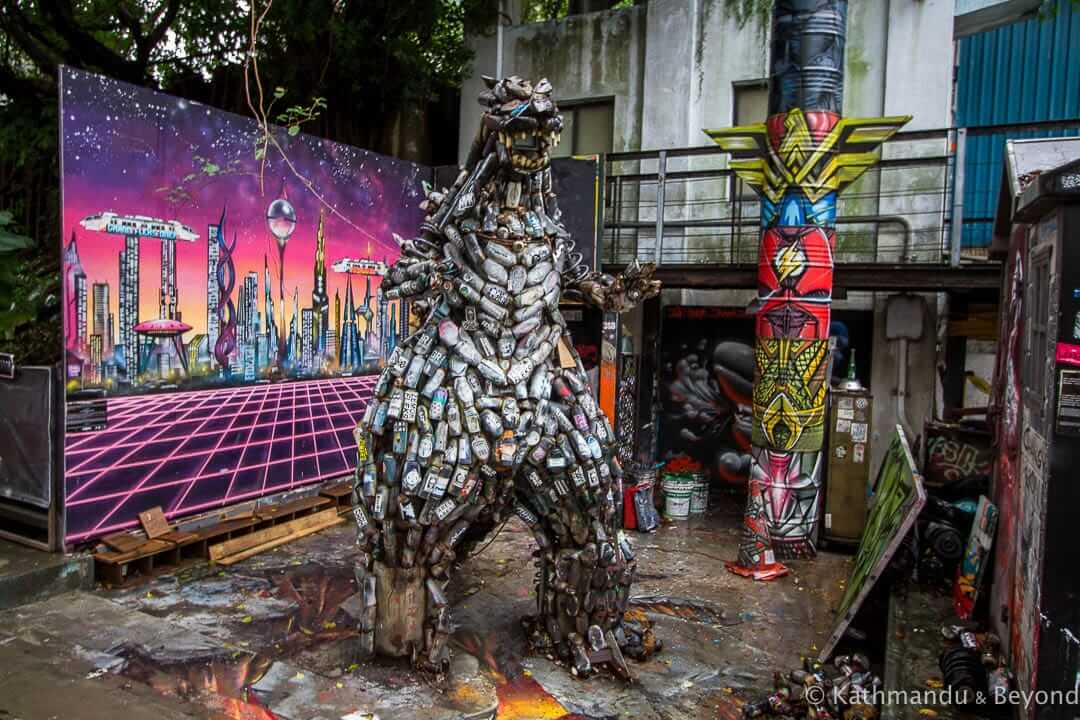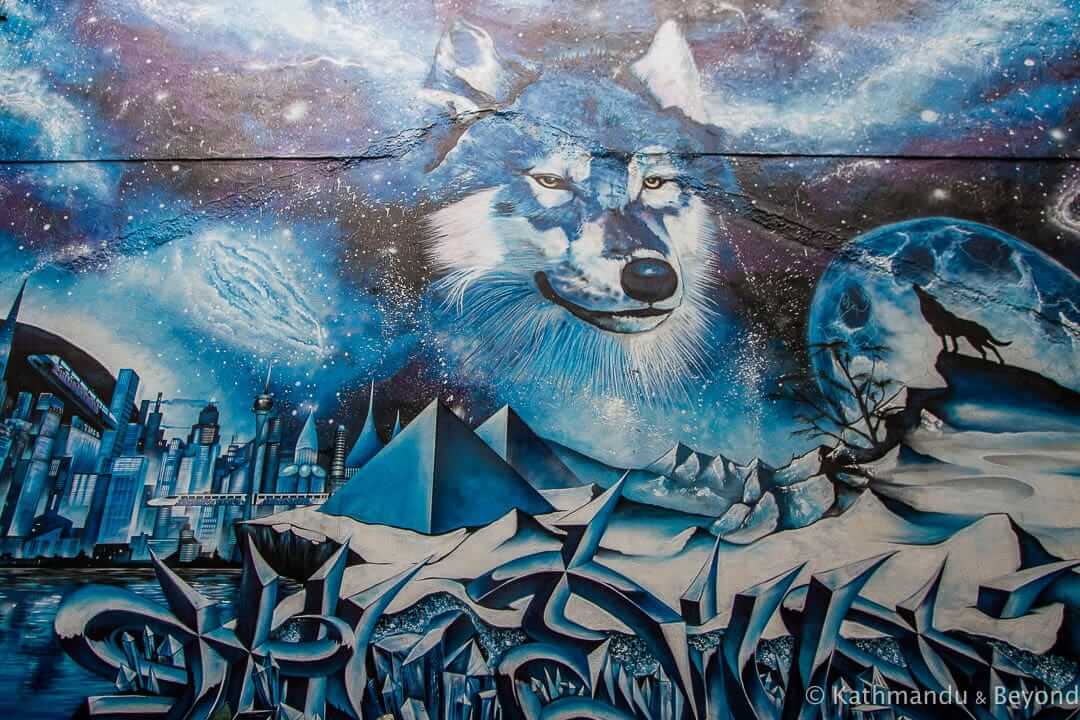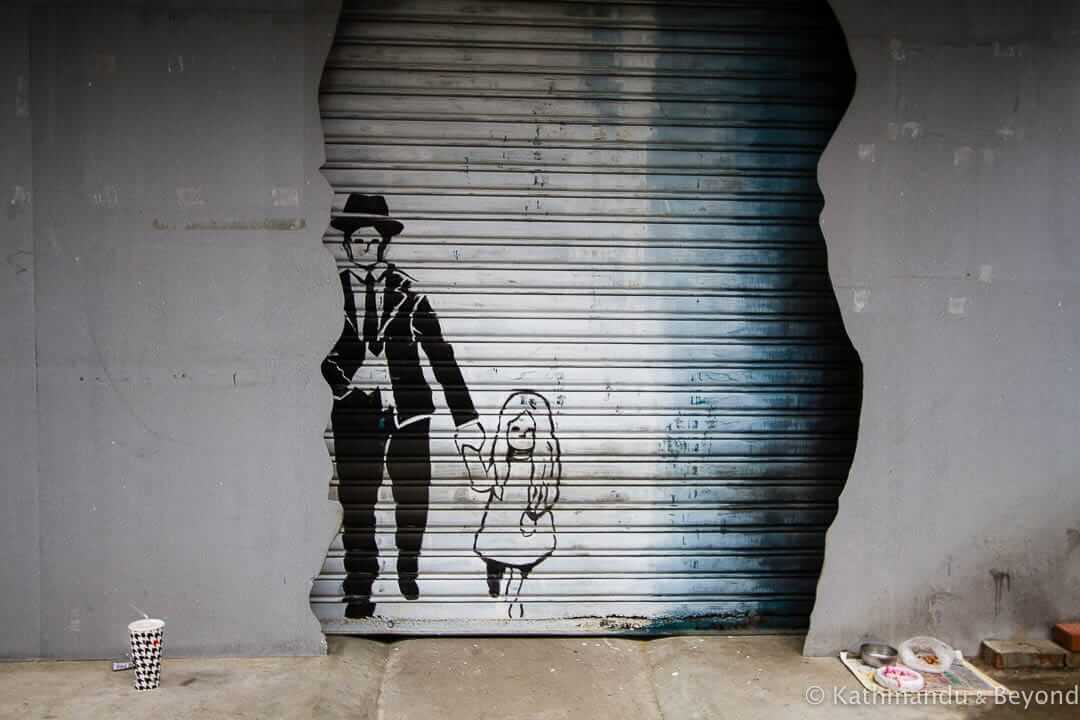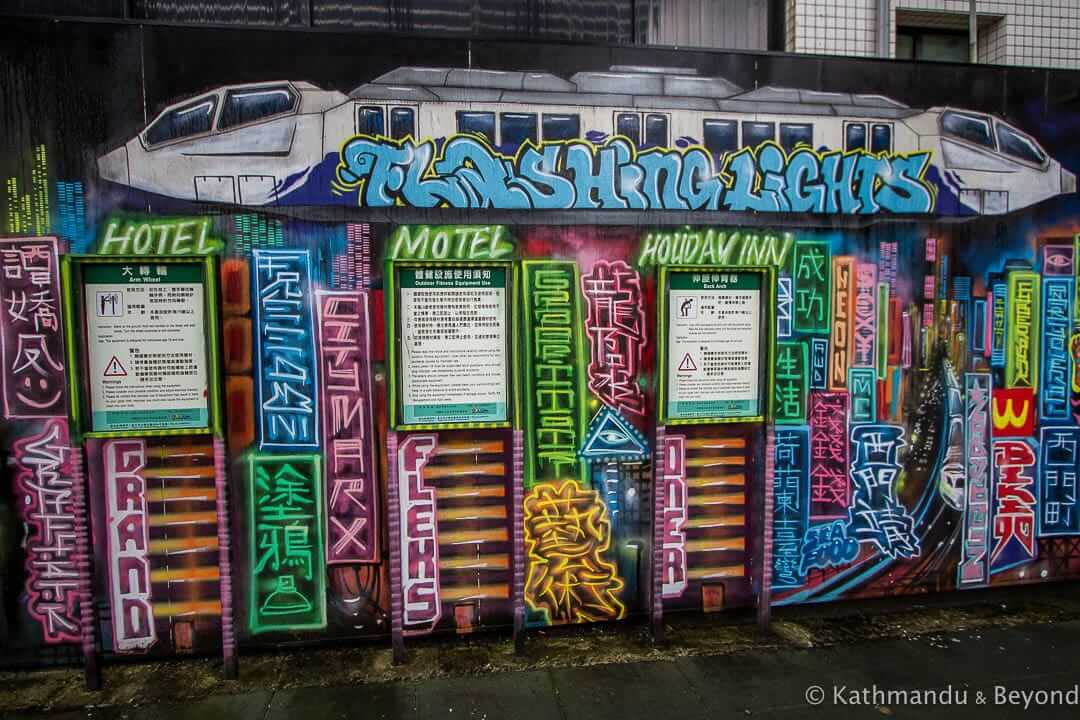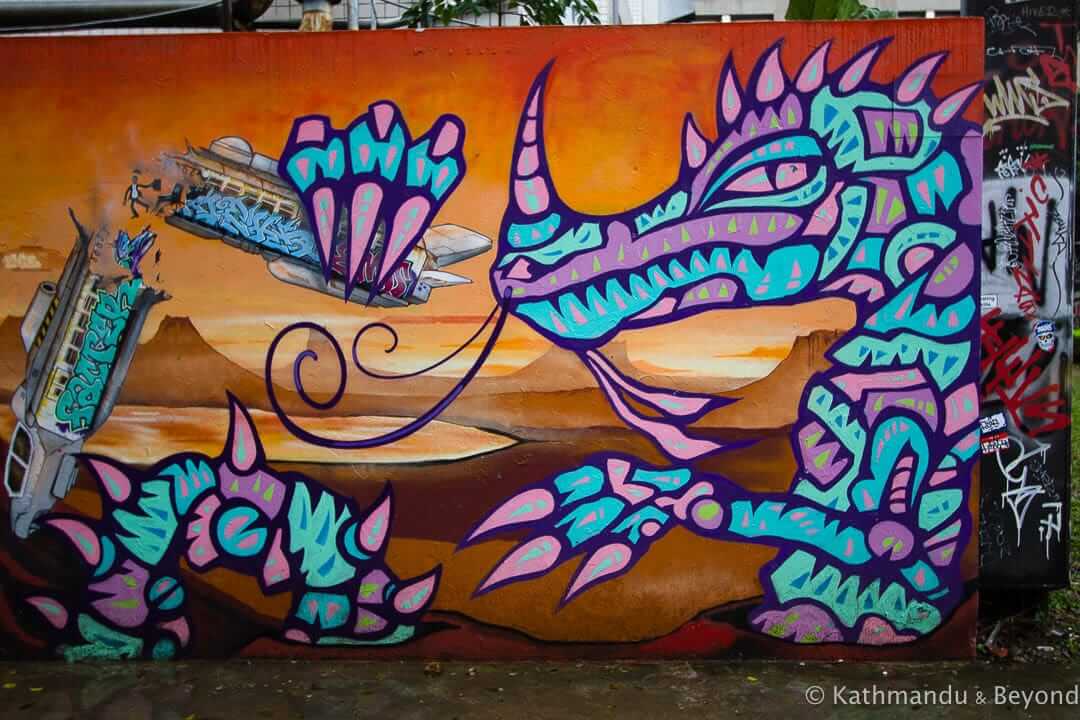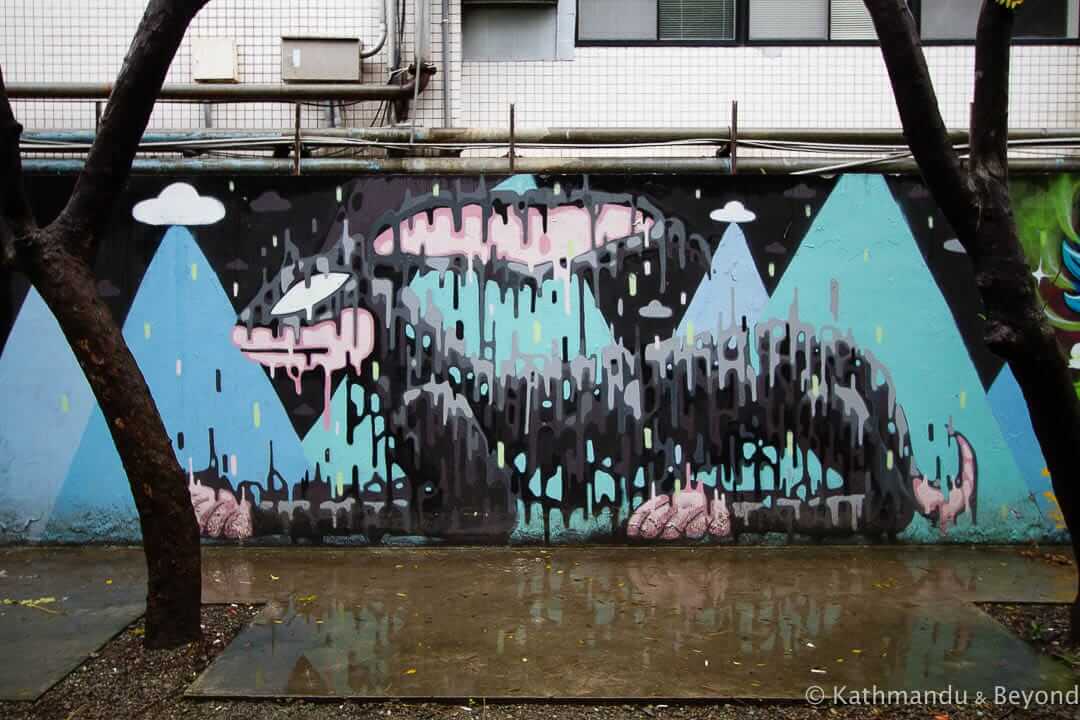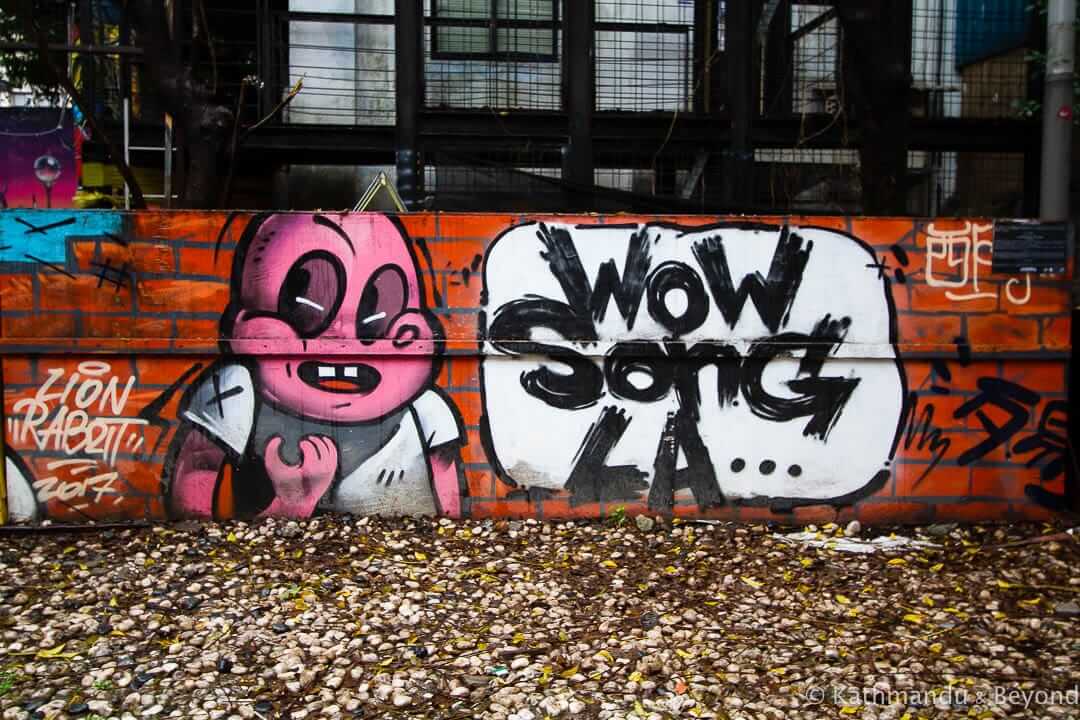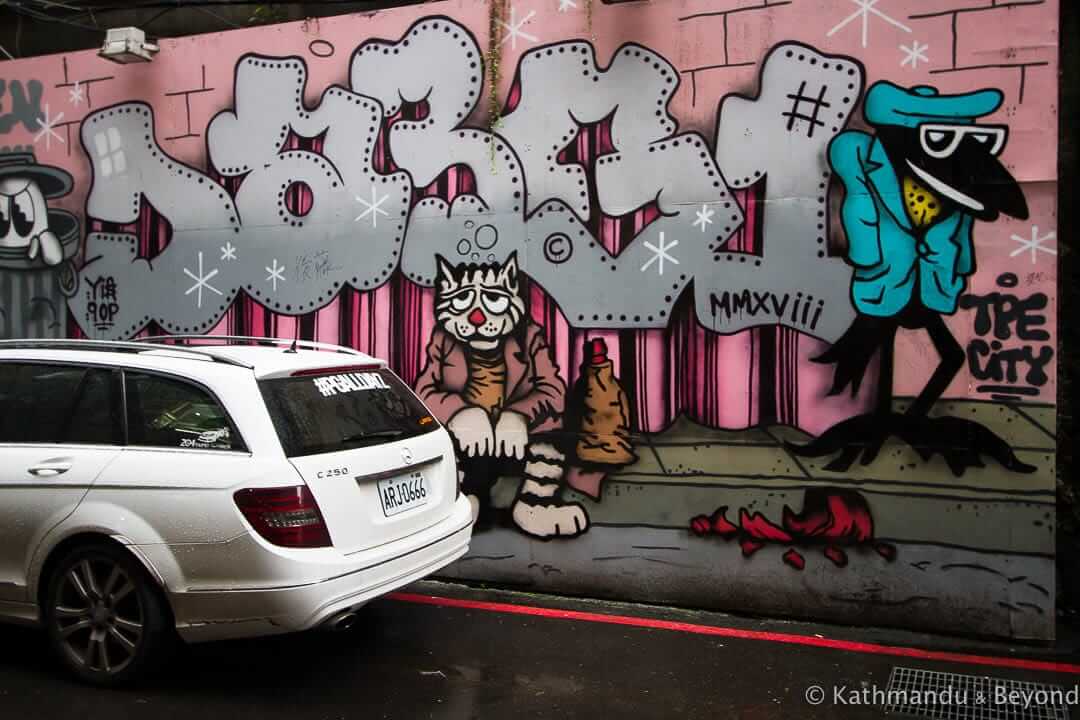 Street art in Taipei's Ximending District 
How to get to Ximending District
Head to Ximen MRT (西門站) and wander around the backstreets.
Treasure Hill Artists Village
You can probably imagine how thrilled Mark was when I announced that our next street art hunting venue was known as 'a creative village for artists and writers' but once I'd discovered there was a possibility of spotting another piece by Alex Face, there was no way I wasn't going, come rain or shine.
As it happened, our visit was in the rain and Mark obligingly held an umbrella above my head as I took photos!
Much like Rainbow Village in Taichung, the village at Treasure Hill was originally built as a military village for KMT soldiers who retreated from mainland China to Taiwan in 1949. From that beginning, it has been transformed into a creative space for visiting and resident artists.
Treasure Hill is the kind of place that probably has a much better vibe in the sunshine as most of the shops and studios were closed up during our visit. This may not have been purely due to the weather as generally, it had a bit of a rundown feeling. There wasn't as much street art there as I hoped but I found the piece by Alex Face as well as one by Candy Bird, a Taiwanese artist I'd learnt about in Kaohsiung…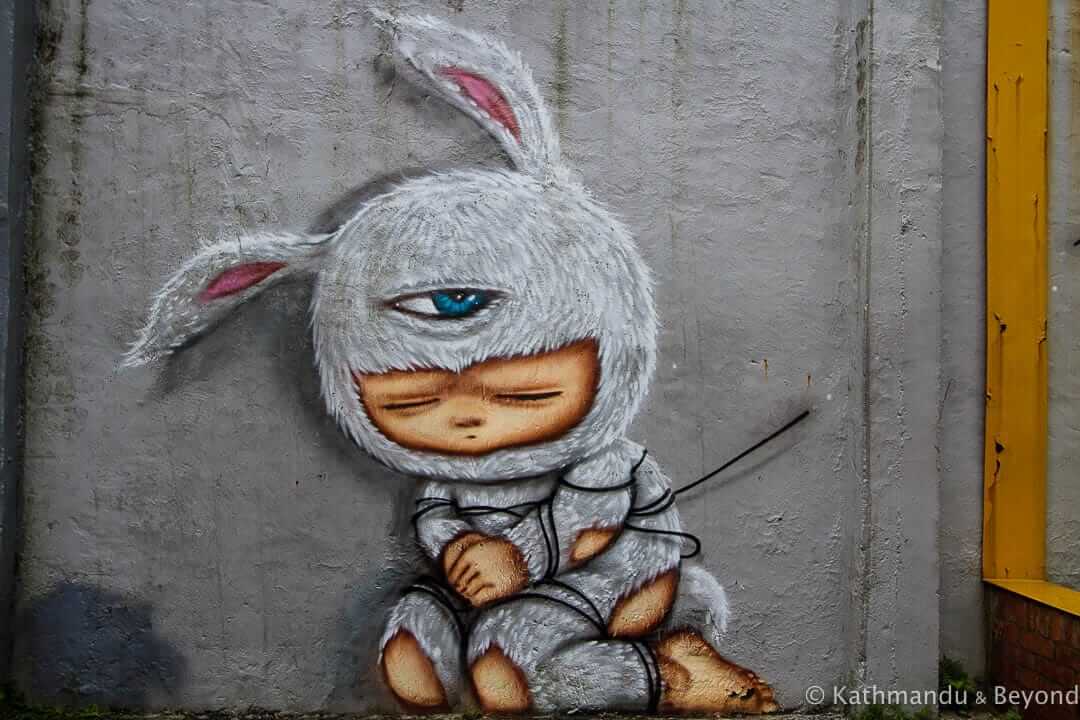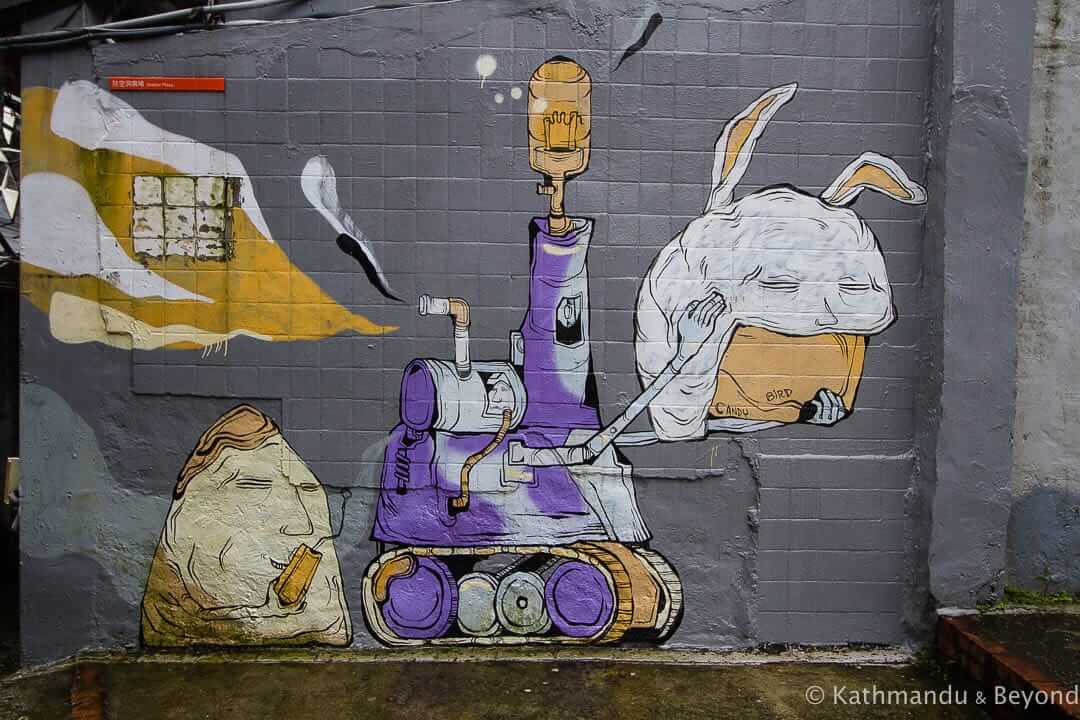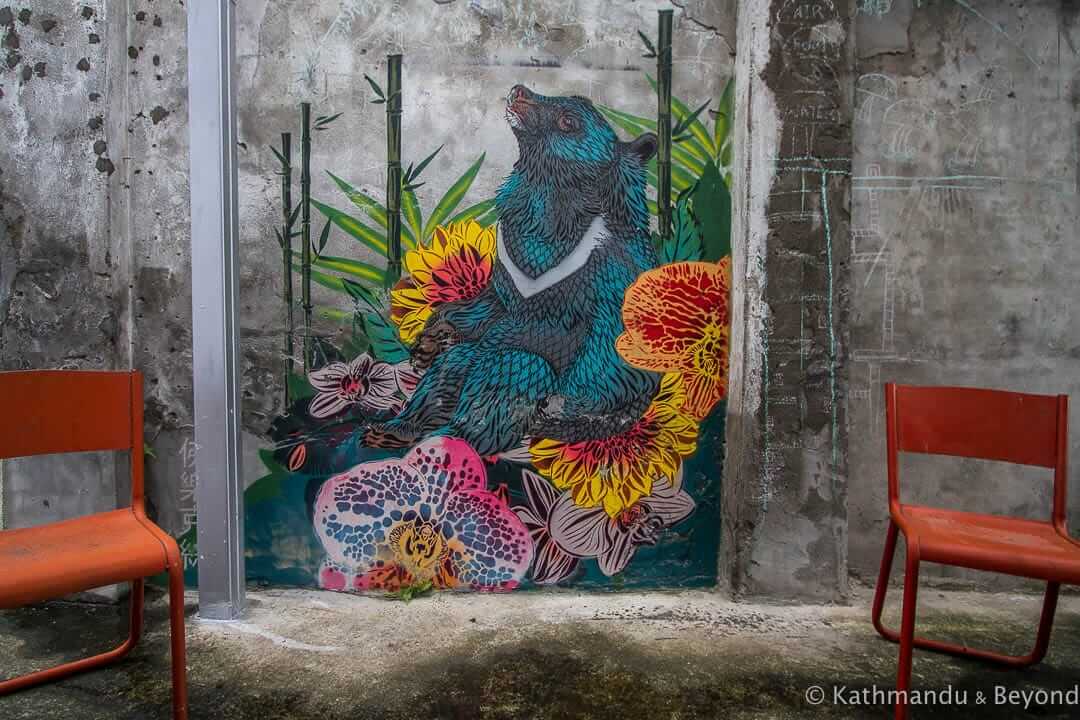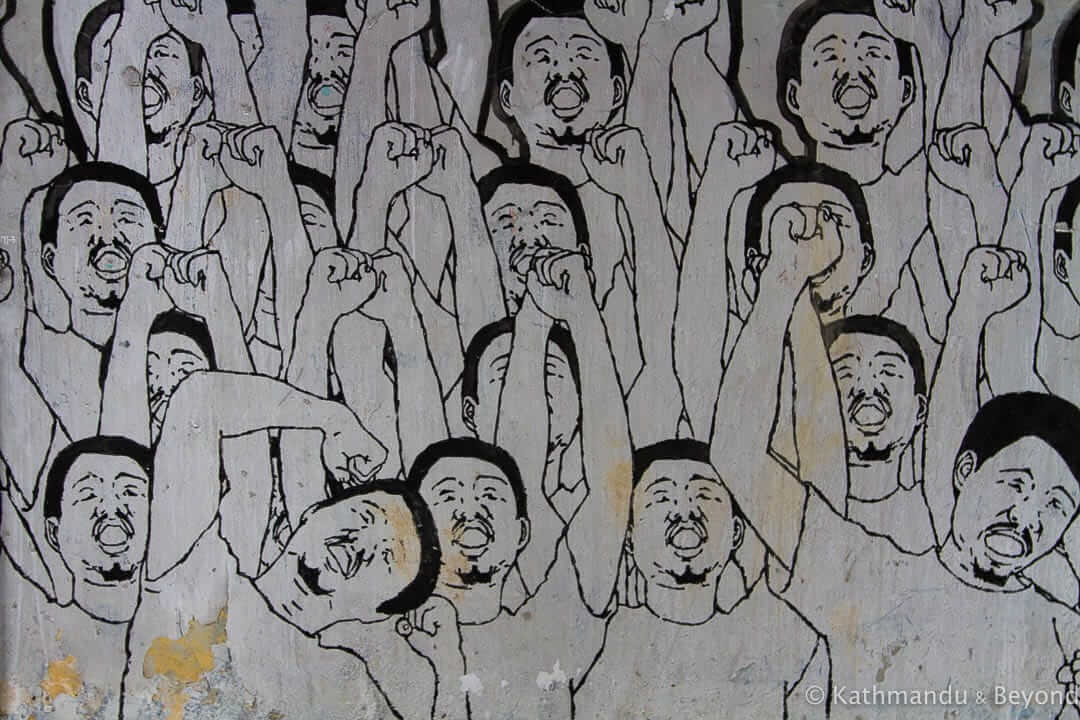 Street art at Treasure Hill Artists Village
At the foot of Treasure Hill, we came across an area that featured some worthwhile graffiti…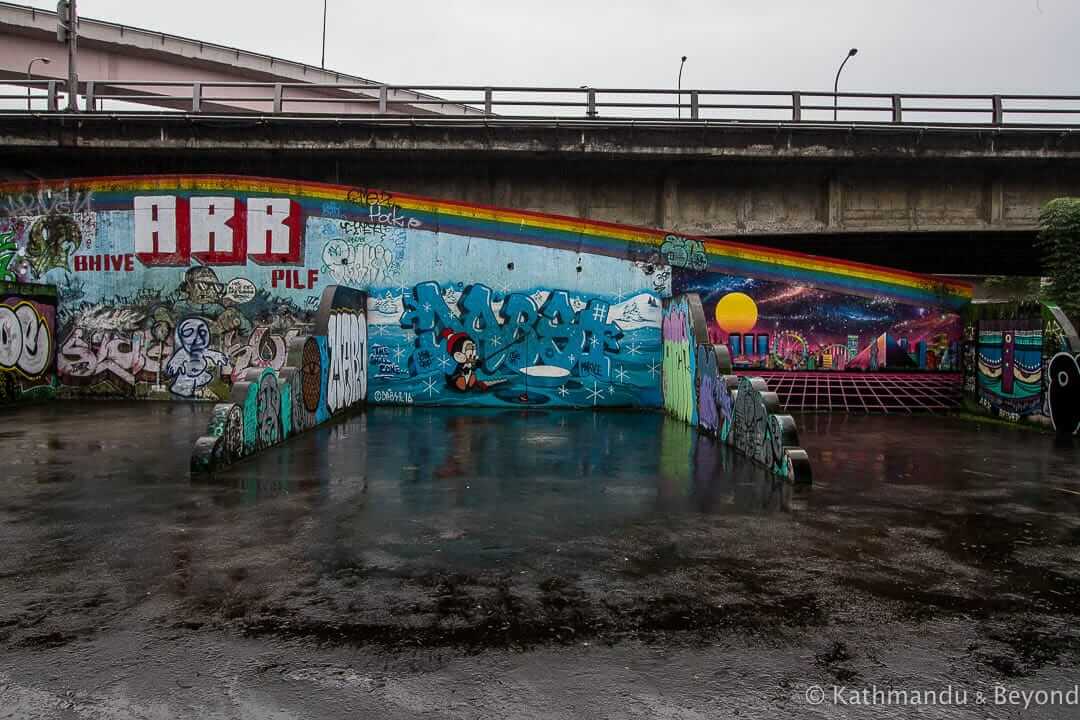 Street art at Treasure Hill Artists Village
How to get to Treasure Hill Artists Village
Take the metro to Gonguan MRT Station (捷運公館站) from where Treasure Hill is about a ten-minute walk. The studios and street art are tucked in and around the paths that lead up the hill.
GPS: 25.010894, 121.53227
---
---
ARE YOU A STREET ART FAN? WHY NOT PIN THIS POST….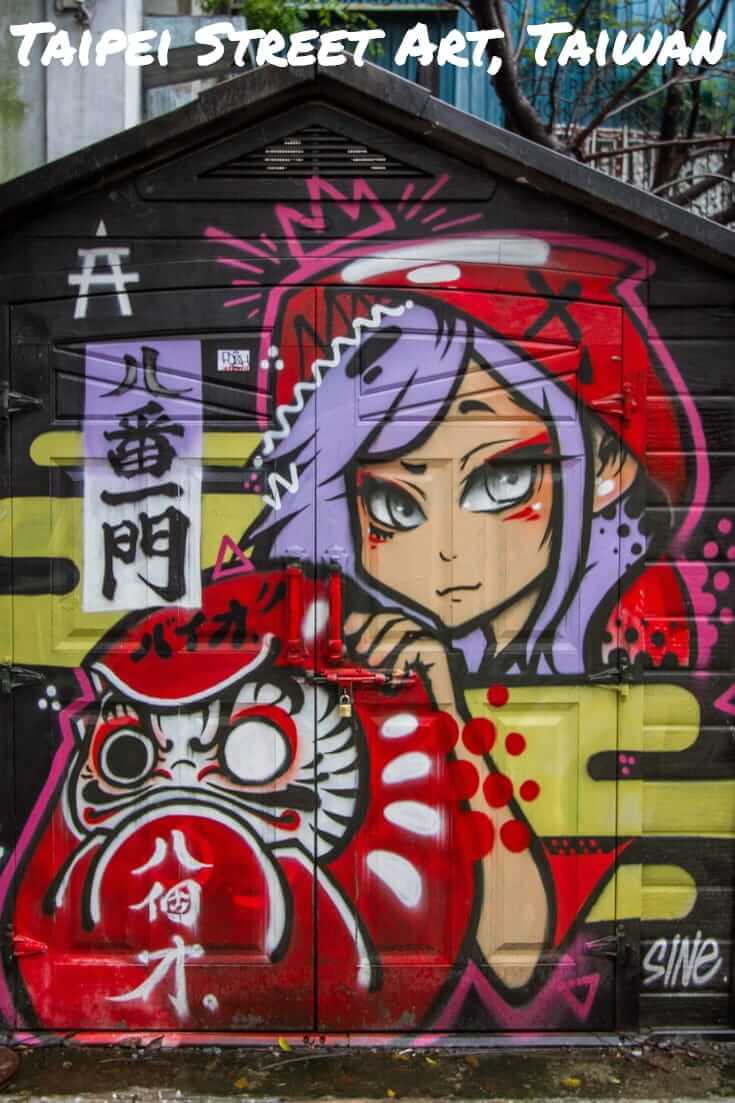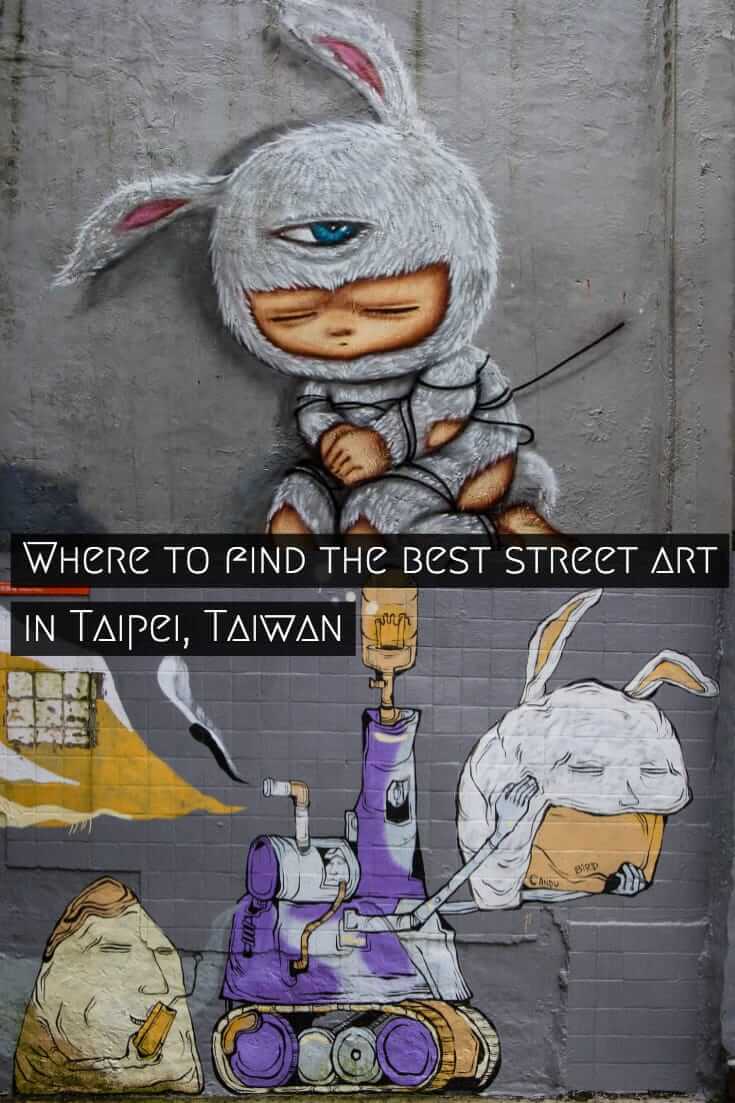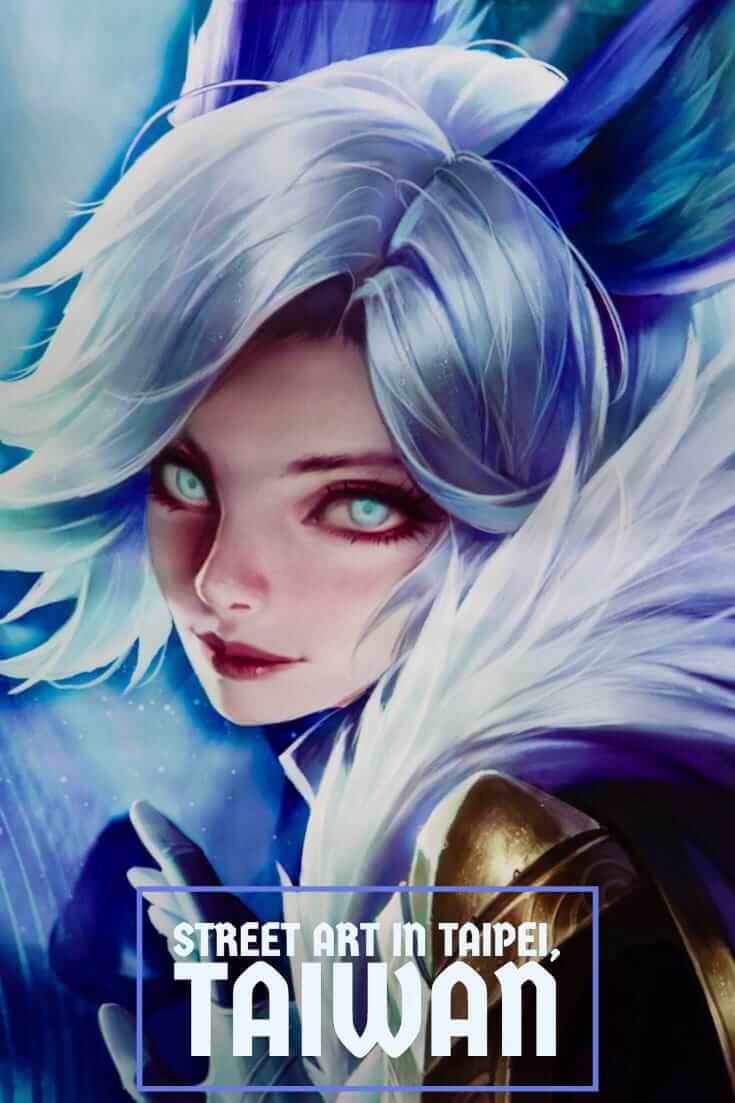 ---
---