Where to Find the Best Street Art in Tainan
As a former Qing dynasty capital, Tainan is better known for its ancient temples and fortresses than for its street art. Despite the city seeming an unlikely candidate, Taiwan is a creative place and so I was optimistic that Tainan would come up with the goods (Kaohsiung's scene had made me very optimistic when it came to street art in Taiwan!).
Blueprint Culture and Creative Park
Our first stop was the encouragingly-named Blueprint Culture and Creative Park. True to Taiwanese form, this rejuvenated space (once a dormitory for prison employees) was a fine balance of trendy cafes, grockle-bait shops, selfie opportunities and street art. The only work I recognised was that of Mr Ogay, a Taiwanese artist.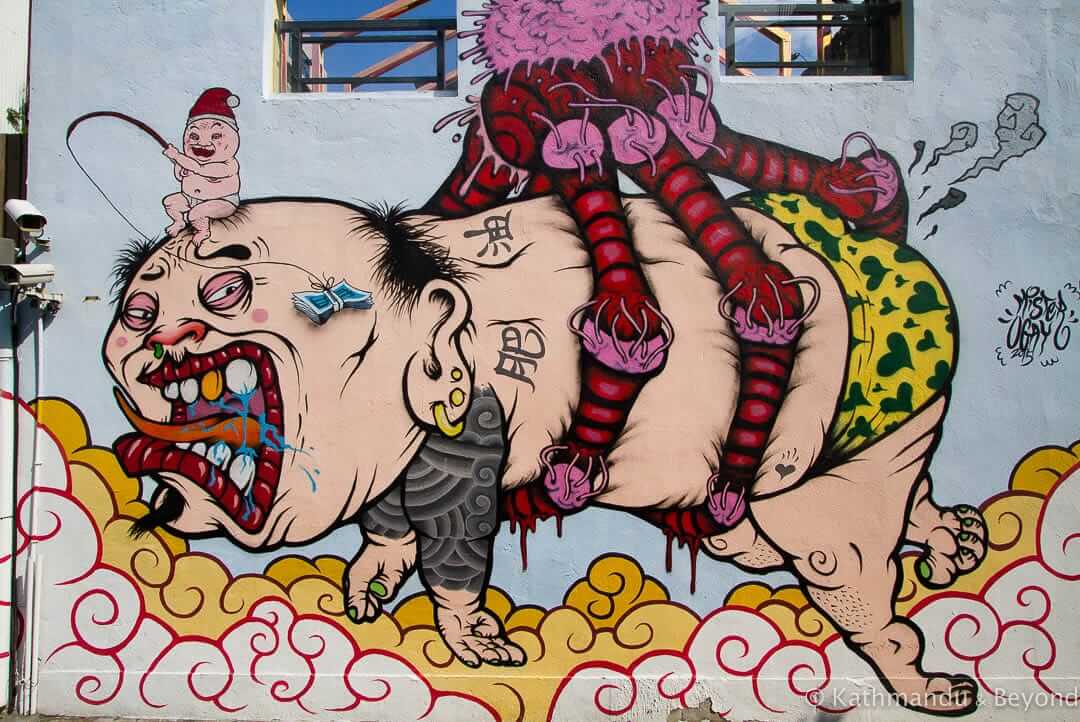 I got the impression that Tainan's street art scene had got off to a good start, perhaps inspired by Kaohsiung's successful transformation from an industrial town to a vibrant art space, but had fallen into a bit of a slump. I suspect that some of the pieces were painted some time ago. Those that came up in a pre-visit Google search looked rather faded and worn when we got up close. This is particularly true of the namesake piece 'Blueprint', a vivid cobalt installation inspired by blueprints and using lines to create 3D visual effects.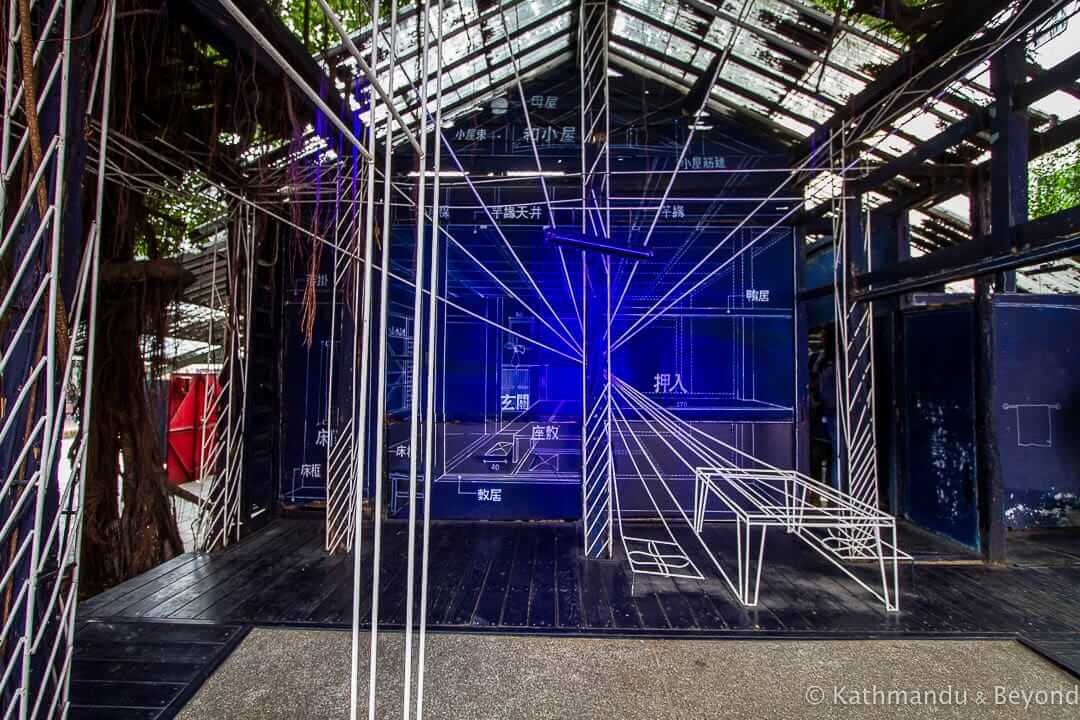 Never-the-less, the Blueprint Culture and Creative Park (BCCP) was a relaxed place to wander around on a sunny afternoon.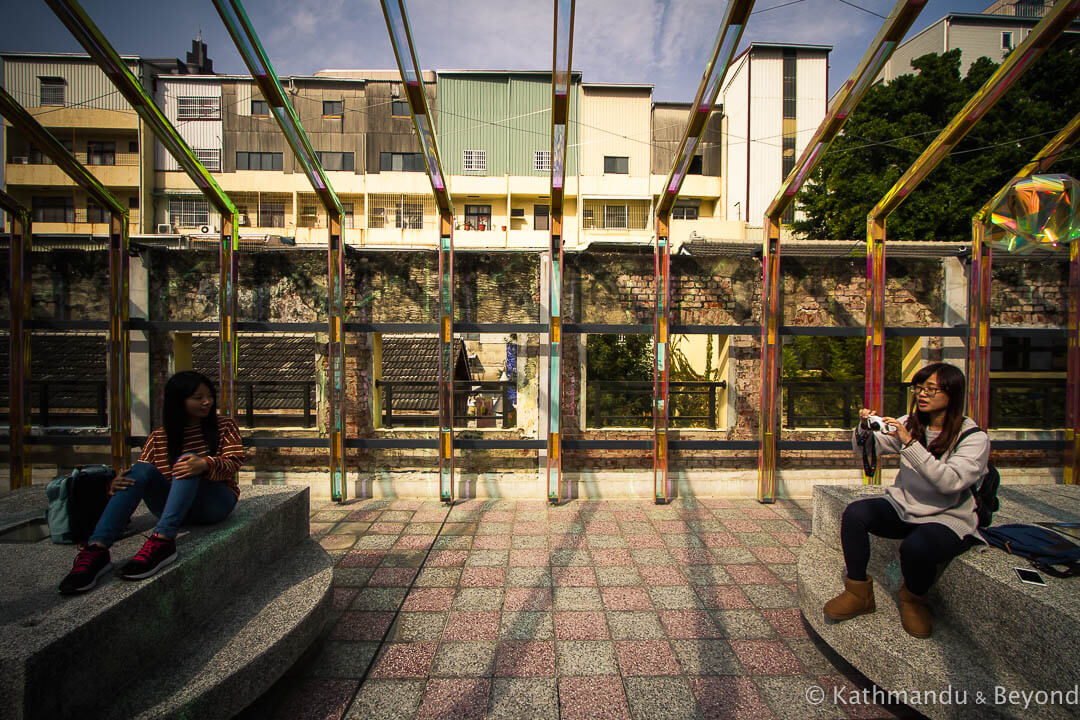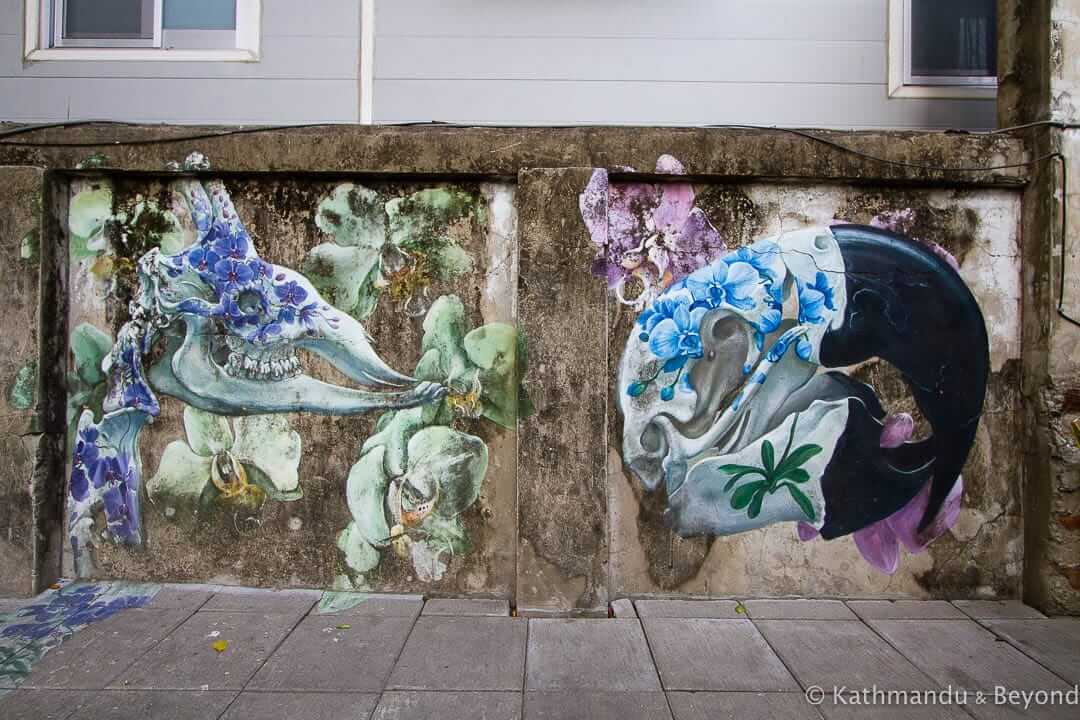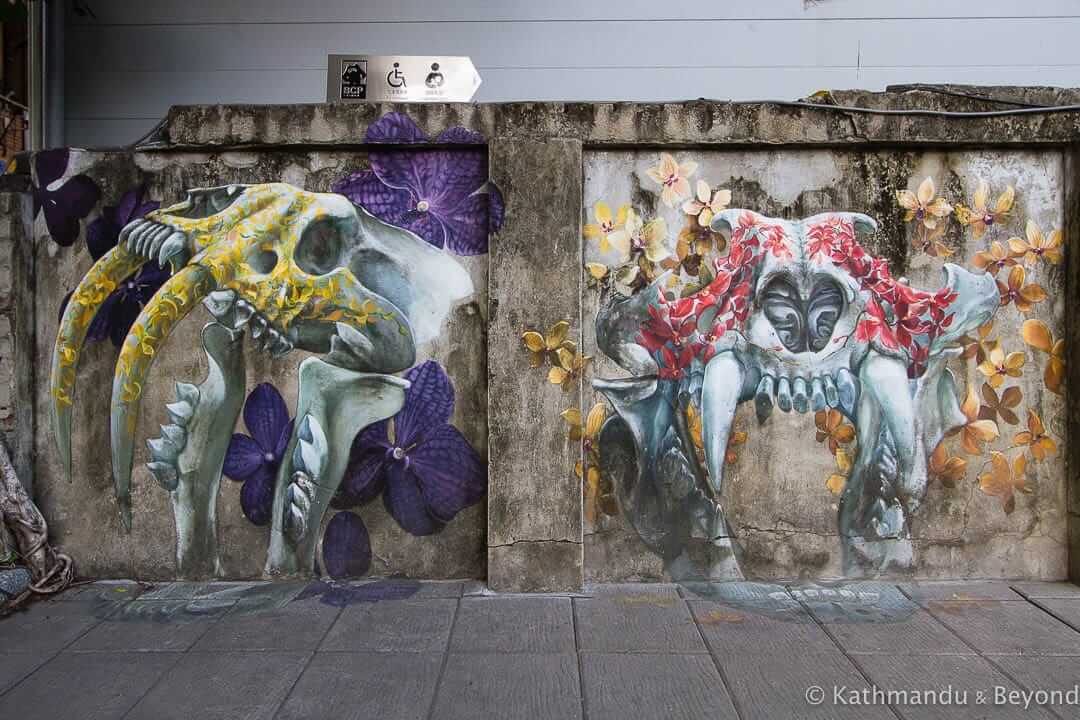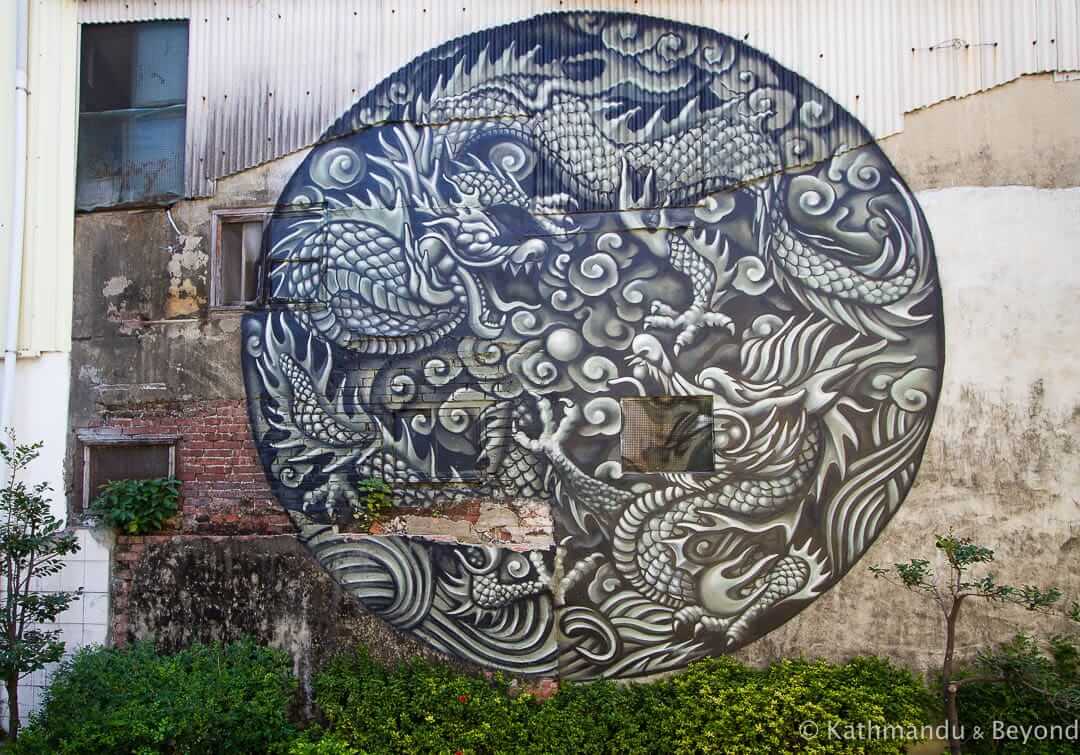 How to get to Blueprint Culture and Creative Park
Easily found on Google maps, the GPS is 22.988251, 120.197371. Blueprint Culture and Creative Park is written in Chinese as 藍晒圖文創園區 and the Tayih Landis Hotel is a good landmark to help locate the area.
Other Street Art in Tainan
Other than at BCCP, we didn't find much else worthy of mention, and much of what we found was faded or obscured by trees or newer buildings.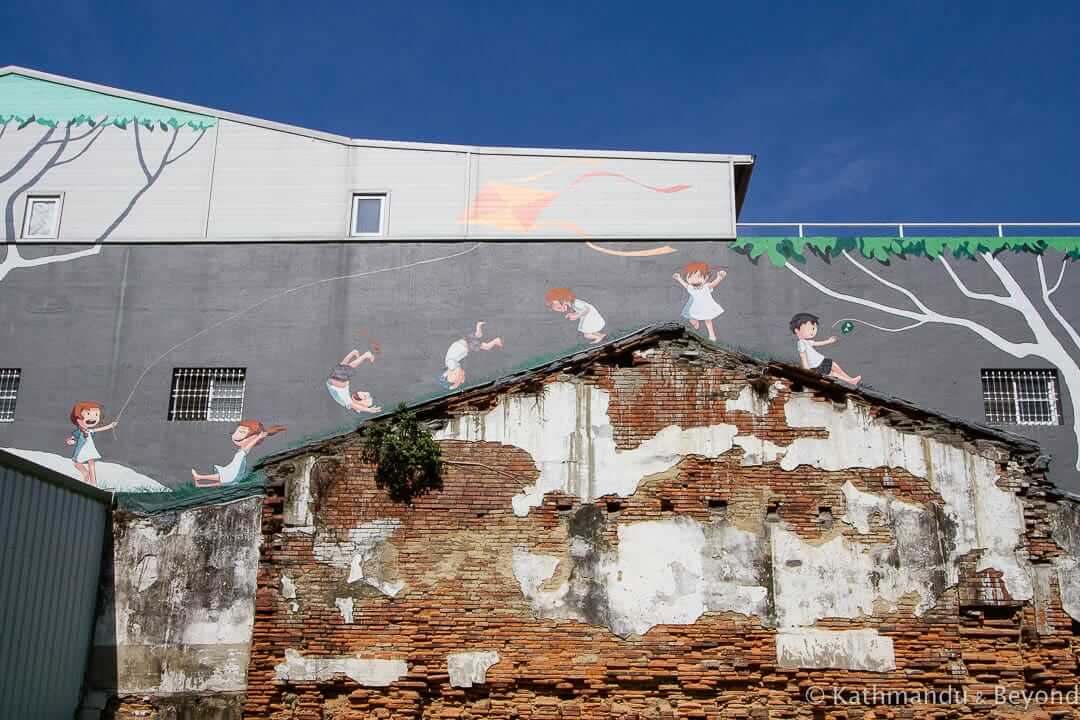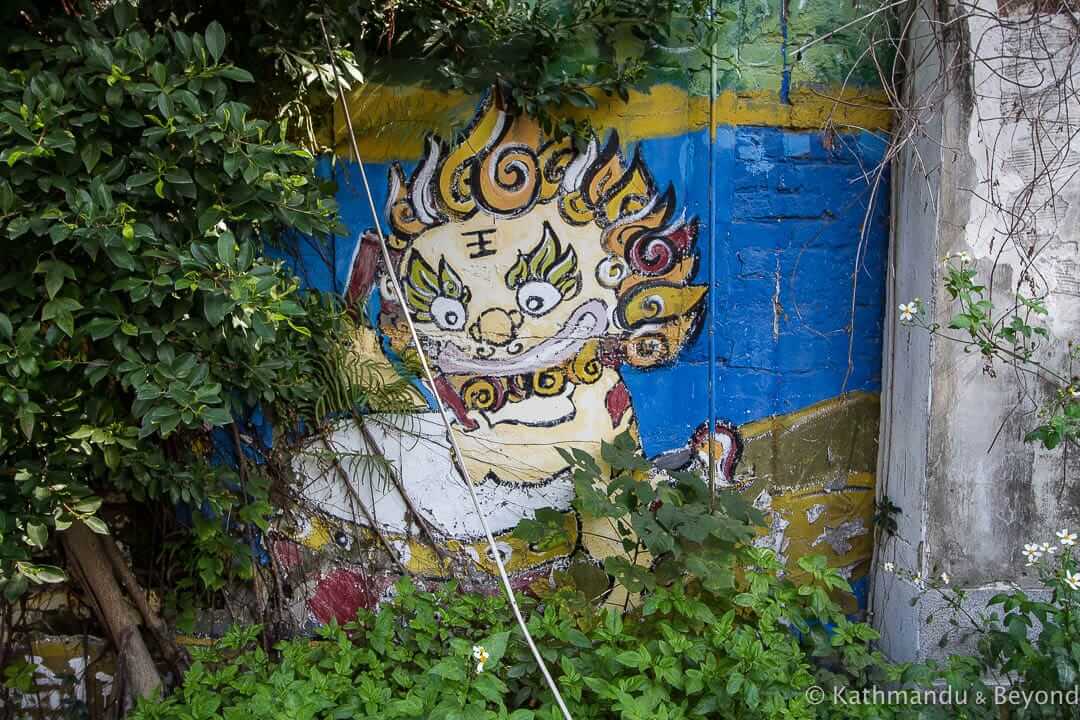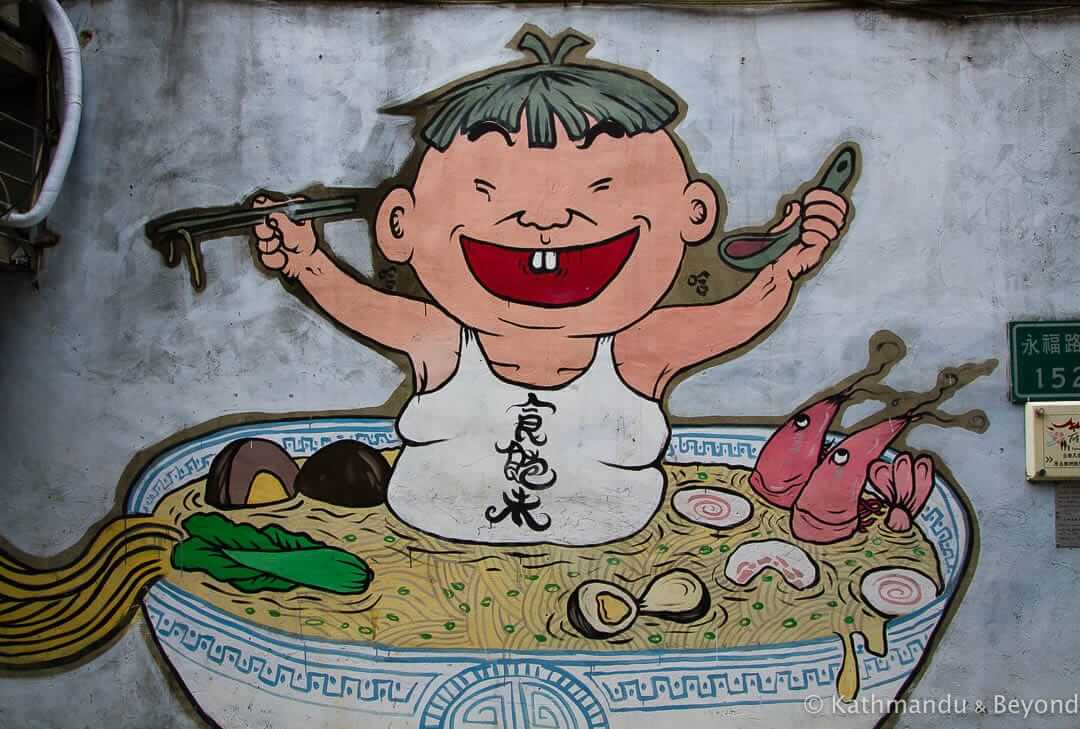 Street Art in Anping
Most visitors to Tainan visit nearby historic Anping, one of Taiwan's oldest settlements. As with Tainan itself, Internet searches had raised my street art expectations but there wasn't a huge amount about.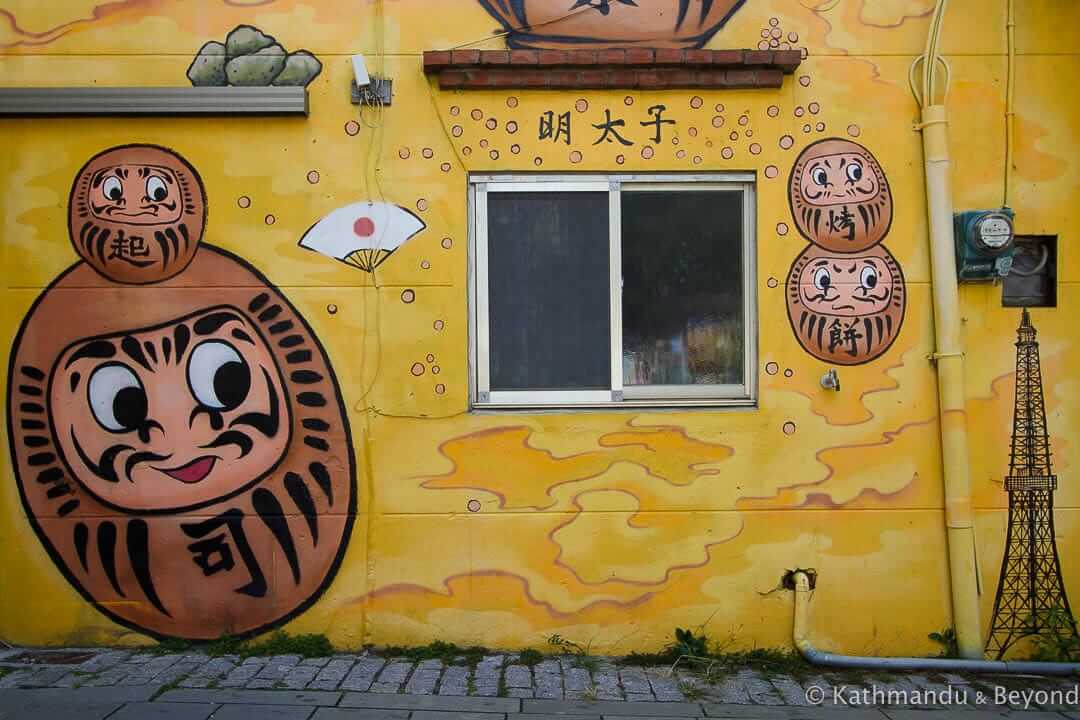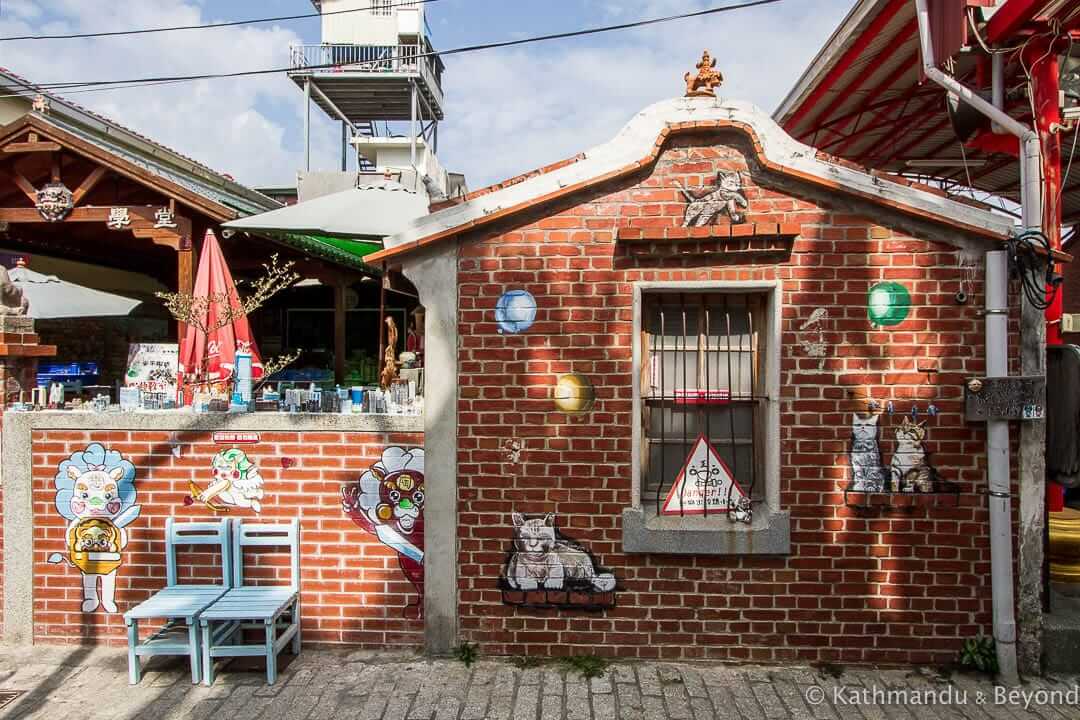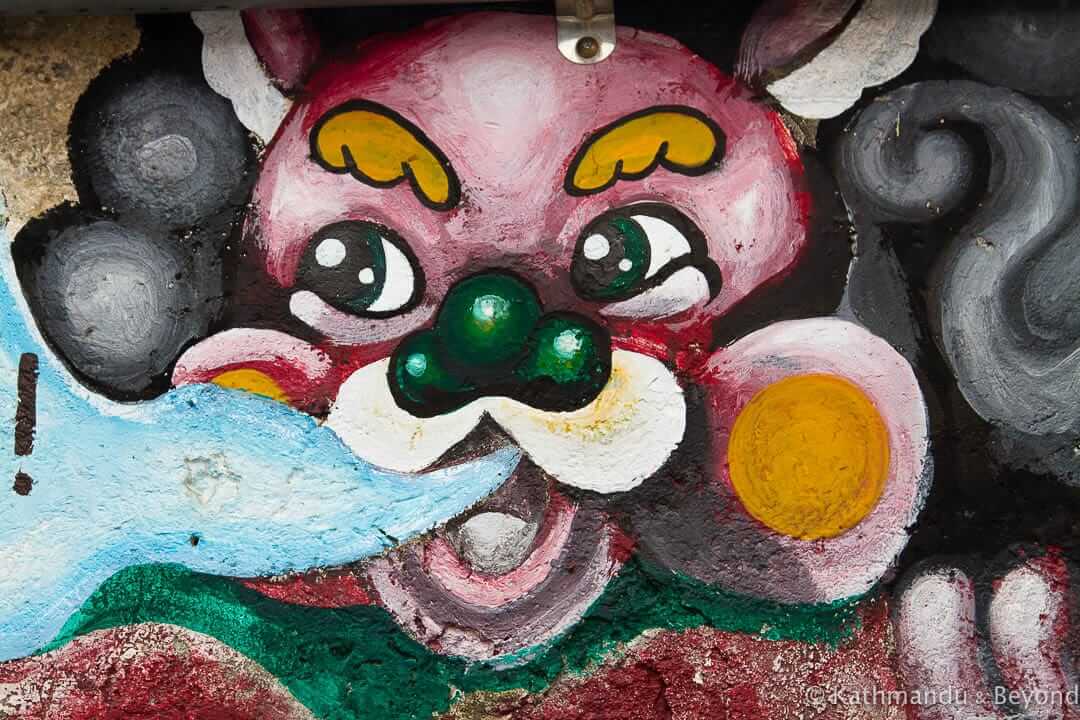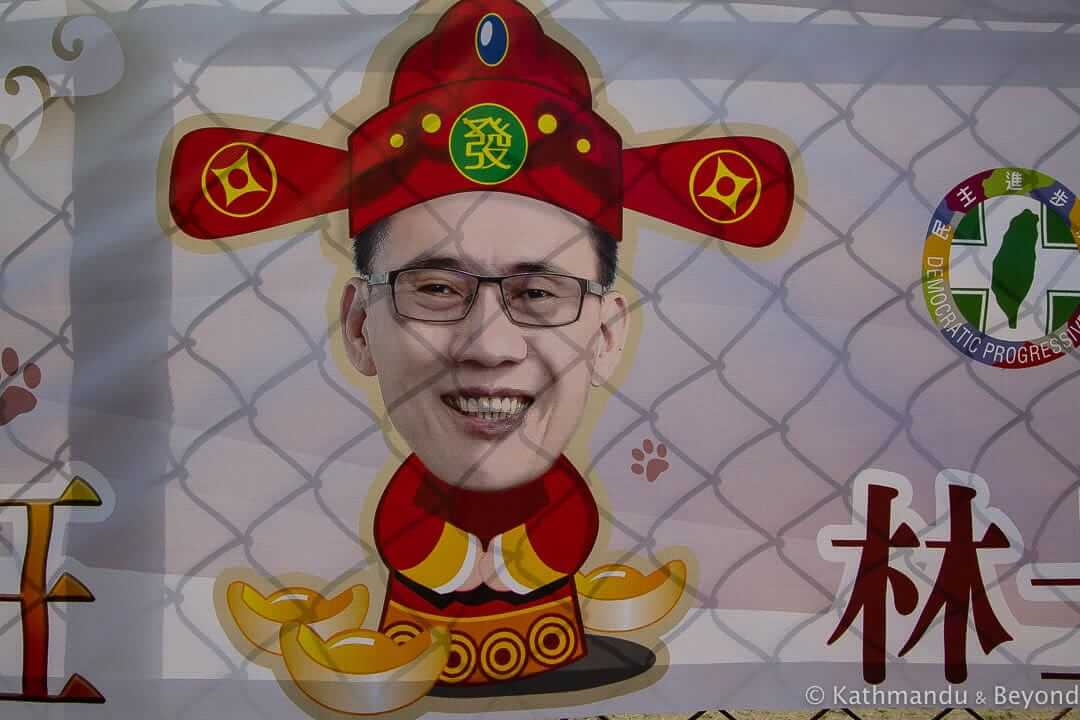 ---
---
IF YOU ENJOY LOOKING FOR STREET ART, PLEASE PIN THIS POST…



---
---