During our recent visit to Helsinki, once we had visited the conventional tourist sites, we decided to seek out some of the city's street art.
I'd read about a 'graffiti wall' just outside the city centre and walking there also gave us the opportunity to explore the urban suburbs. The walk was longer than we anticipated and we nearly gave up when we couldn't find the site at the place indicated on our map. But we persevered, and eventually we found it. 
The Helsinki suburb of Kalasatama is a former port and industrial area that is gradually being regenerated into one of the city's up and coming cultural hubs. This on-the-rise area is home to a couple of trendy warehouse-style restaurants and designer offices as well as a circus skills rehearsal space. Trapeze practice anyone? There are big plans in place to further transform the area, with housing and more shops, but it won't be complete until the early 2030s!
For the time being this is where you will find the Suvilahti Graffiti Wall, although it seems inevitable that at some point in the future it will be pulled down in the name of development.
An idea conceived in 2009, the wall was the first legal graffiti space in Finland. Originally a 100-metre long wall, the street art has spilt onto any available surrounding space – lamp posts, other walls and buildings, electric metre boxes and even the nearby skateboard rink.
We were expecting a brick wall but in fact, it's made of plywood, making it feel more temporary. That was probably the original intention. We would guess that the wall is replaced every now and again to allow more artists to express their spray-paint skills in a legitimate environment.
This is the urban art on the graffiti wall when we visited Helsinki in June 2014.
If you prefer to view these images as a slide show, click the first photo and navigate through them using the arrows on the bottom right of the screen. There are thirteen photographs.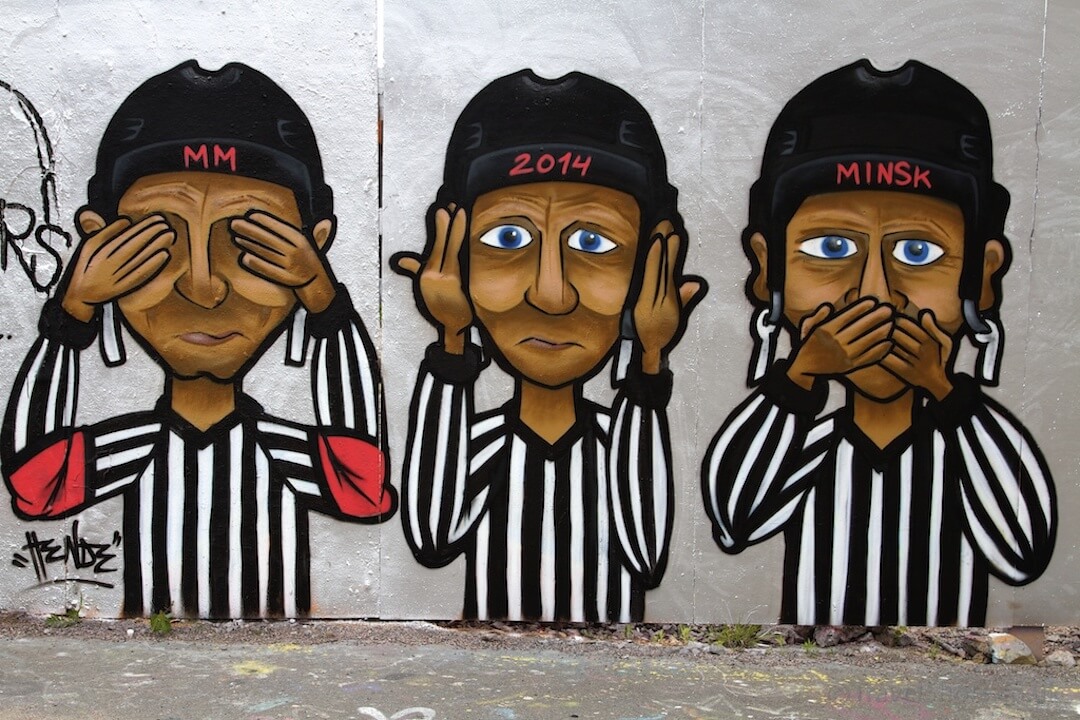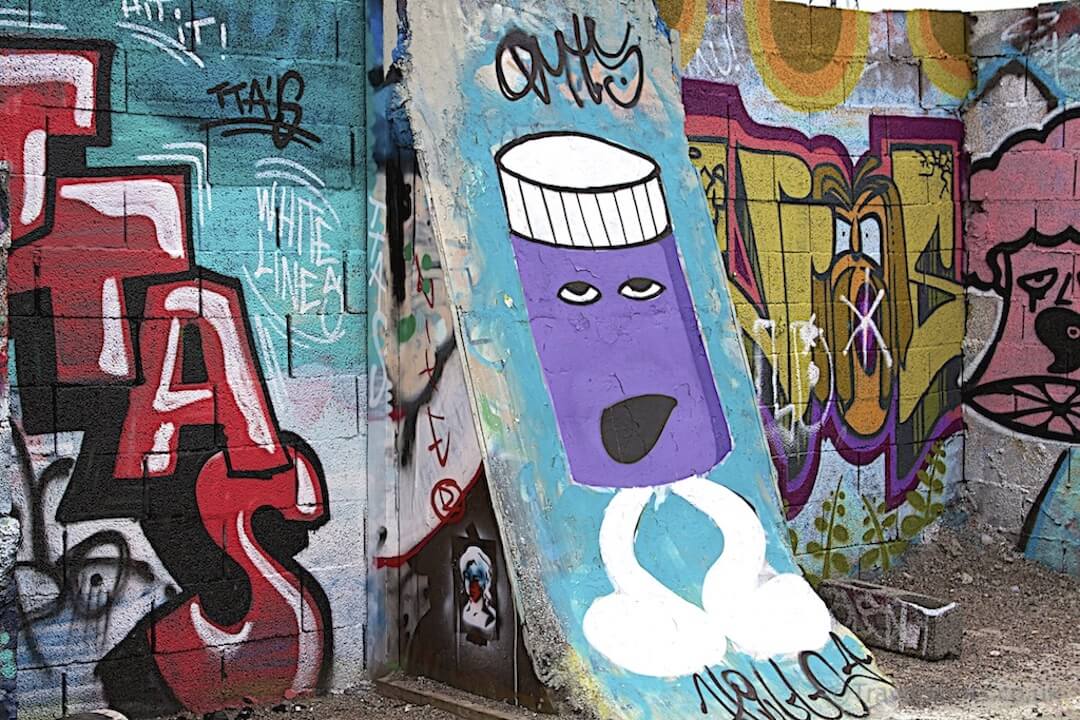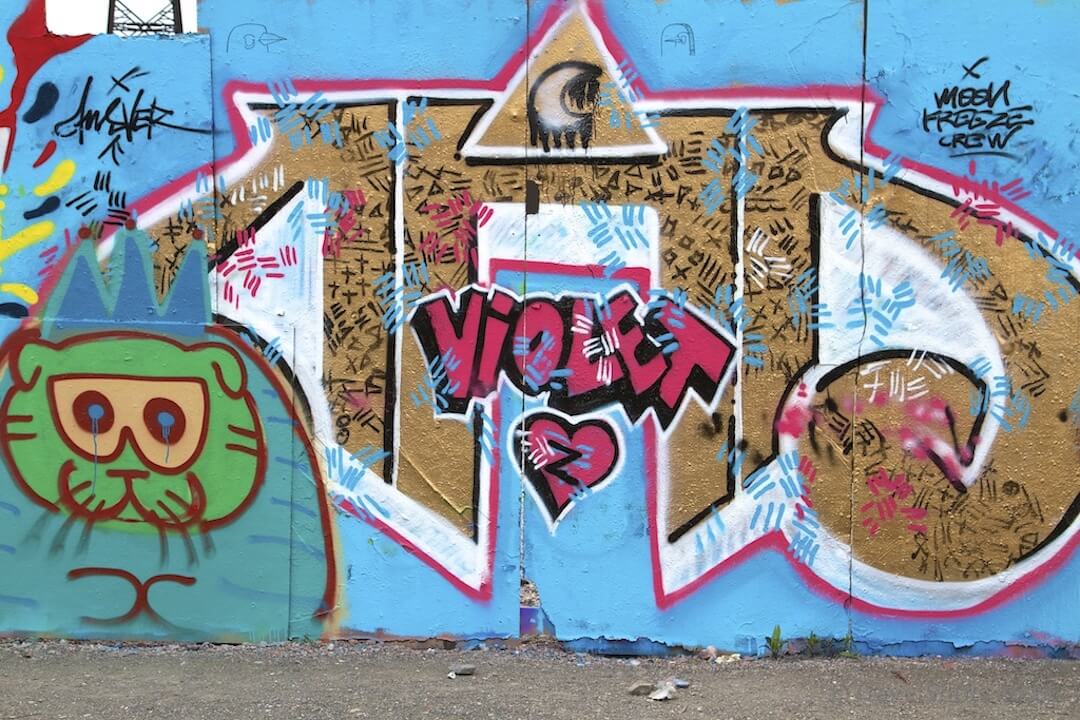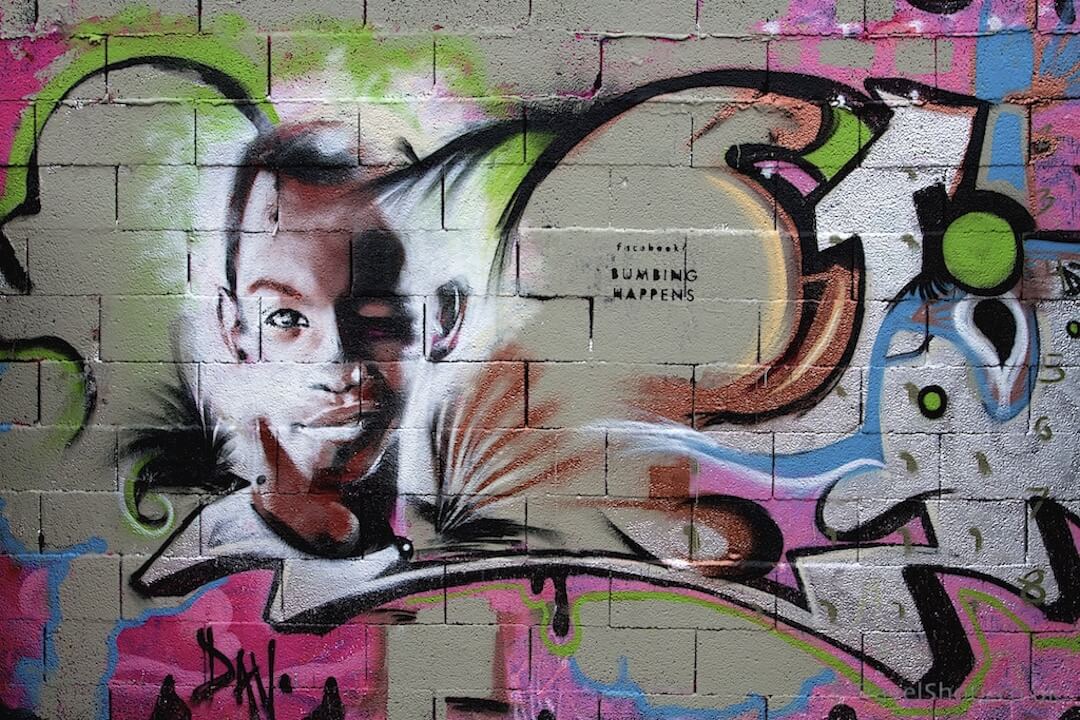 ---
---
IF YOU ENJOYED THIS POST ABOUT STREET ART AT THE SUVILAHTI GRAFFITI WALL IN HELSINKI, PLEASE SHARE IT…
---
---