While looking for probably the most bizarre statue of Vladimir Lenin that we've ever seen (*), we stumbled across the Youth Sports School in Sucleia, a small town 7kms southeast of Tiraspol, the capital of the de facto/non-recognised country/state that split away from Moldova after the dissolution of the USSR in the early 1990s.
(*) On this particular statue, Lenin's body is disproportionate to his arms and head. We reckon whoever sculpted this one probably spent a bit of time in a political correction school, or worse, a gulag, for his endeavours. We just kept thinking of Tattoo in Paradise Island – "ze plane! ze plane! it's ze plane boss!"
Edit: I later found out that the statue was damaged and pieced back together and that's what gives Lenin his peculiar shape.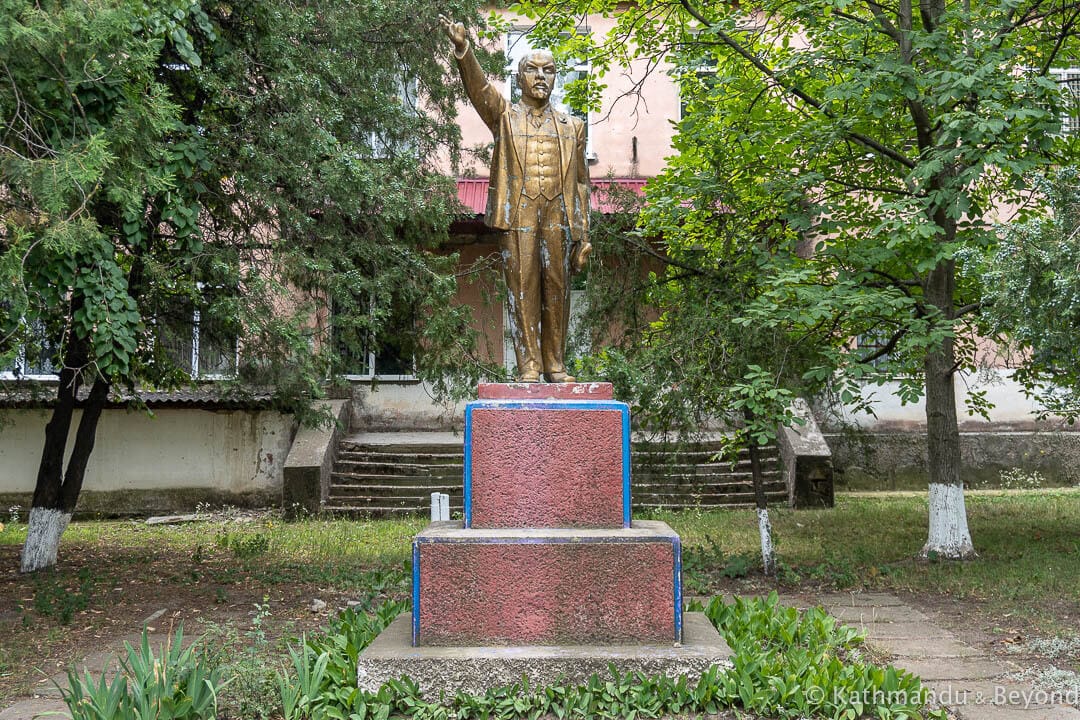 The Youth Sports School building itself was nondescript but on the wall that faced the playing field was a series of mosaics depicting various sporting scenes including wrestling, weightlifting and gymnastics. As you can see from the enclosed photos, each one of these Soviet-era pieces of tiled artwork was engulfed by scaffolding. A series of workmen were busy making improvements to the building and our initial reaction was one of disappointment because the scaffolding was obscuring our view of the mosaics and making it tricky to photograph them.
Then we suddenly thought about it. These guys were purposefully working around the mosaics and not damaging them in any way. In so many ex-Soviet states, with Ukraine being the instant example that springs to mind because they actually introduced a decommunisation law in 2015, vestiges and ideological reminders from that era are either being purposely destroyed or falling by the wayside in the name of progress. Whatever your opinion on this, I personally think that it is a pity that wall mosaics from the Soviet times, in particular, are becoming fewer and fewer and/or neglected over time. The ones on the side of the Youth Sports School in Sucleia are fairly small in comparison to some that you can still find in the former USSR but, even the detail on these rather modest sport-related mosaics is praiseworthy in my opinion. We were completely ignored by the workmen and spent as long as we wanted to admire and photograph the mosaics, while at the same time working hard not to get any builder's backsides in our shots. As we left, both Kirsty and I concurred that these mosaics would definitely survive for quite a bit of time yet.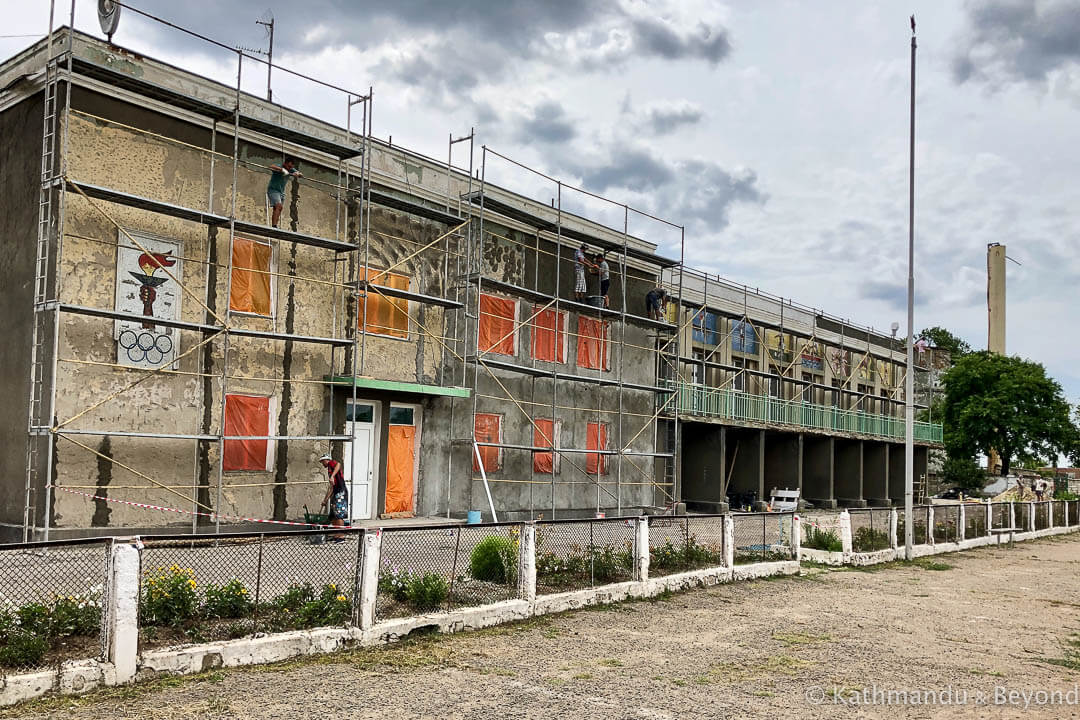 One day, I'll write a dedicated post on the mosaics we have seen on our travels (*). We've got quite a collection now and, what's more, we make it a mission, these days, to search for as many as we can when we are in that part of the world. But, for the time being, I'll tantalise you with this series of, albeit scaffolding-covered, sport-themed mosaics that we found in a country that doesn't technically exist.
(*) I got round to it … In photos: Twenty-five examples of Soviet mosaics in the former USSR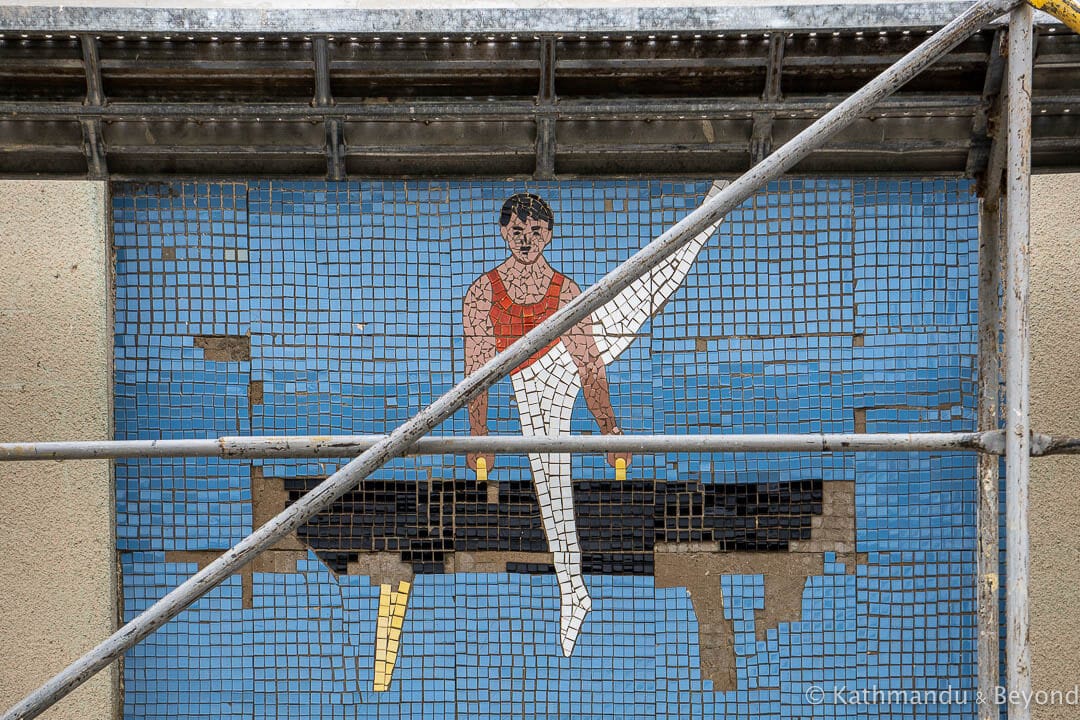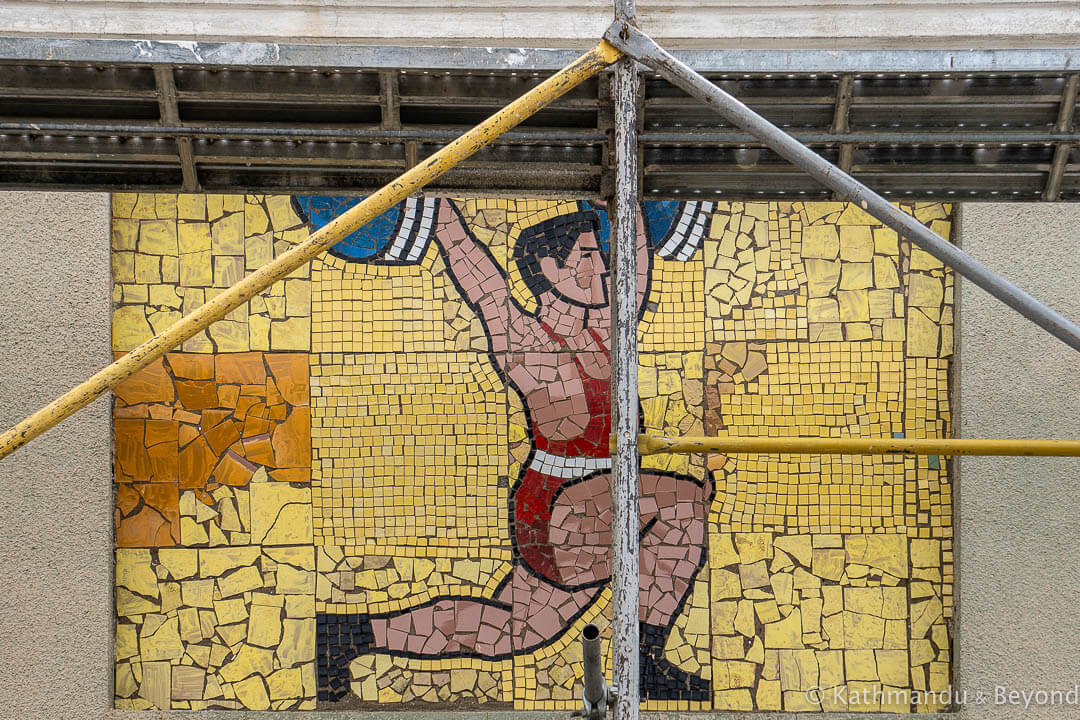 ---
---
---
---