Happy teenagers in the city of Krishna
This trio of Indian teenagers rode up behind the jumbo auto rickshaw we were travelling in near Mathura, a medium-sized town close to Agra that is renowned as the birthplace of Lord Krishna. We smiled at each other and gave the characteristic head-wobble and when I started to ready my camera they obligingly moved their heads so that they could all get in the shot and produced mischievous grins that would have given the Cheshire Cat a run for his money.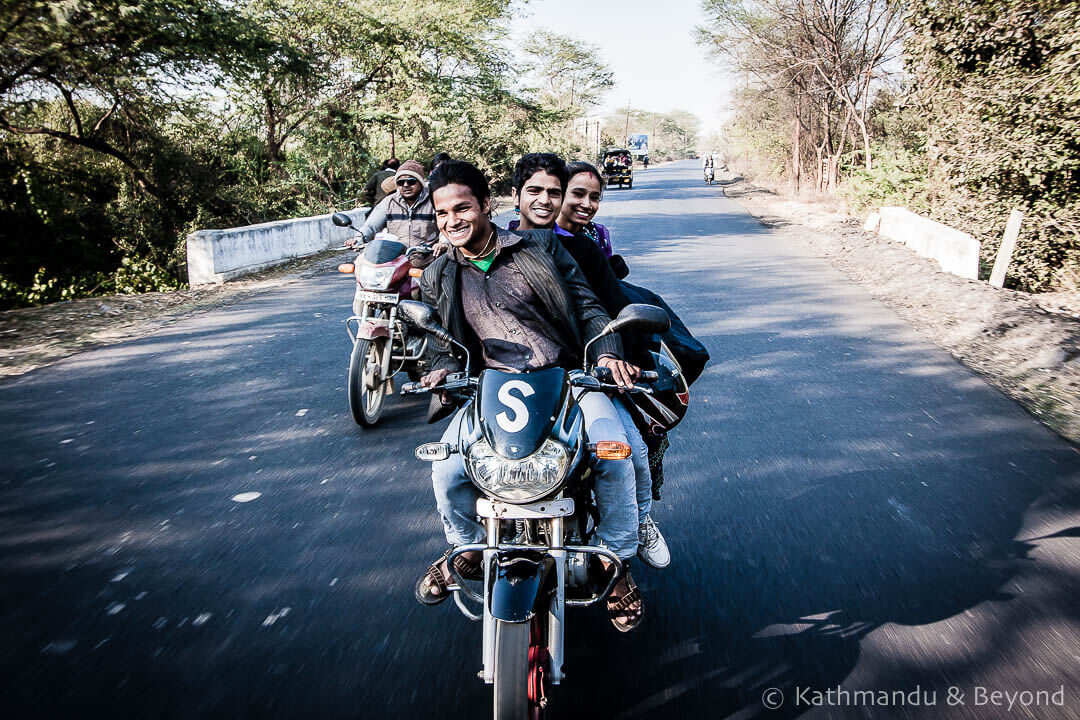 More about Mathura
As for Mathura itself, the city is a world away from nearby Agra even though it only takes an hour to travel between the two places by train. One of Hinduism's seven sacred cities, you won't find any pushy carpet sellers or annoying touts here. Actually, you will be lucky to spot any other tourist apart from pilgrims who come to pray at one of the city's numerous temples or take a holy dip from one of the many ghats that line the sacred Yamuna River. It's a pretty cool city and when you are done exploring, it is worth taking a jumbo auto rickshaw the short distance to Vrindavan, where it is said a young Krishna spent his childhood.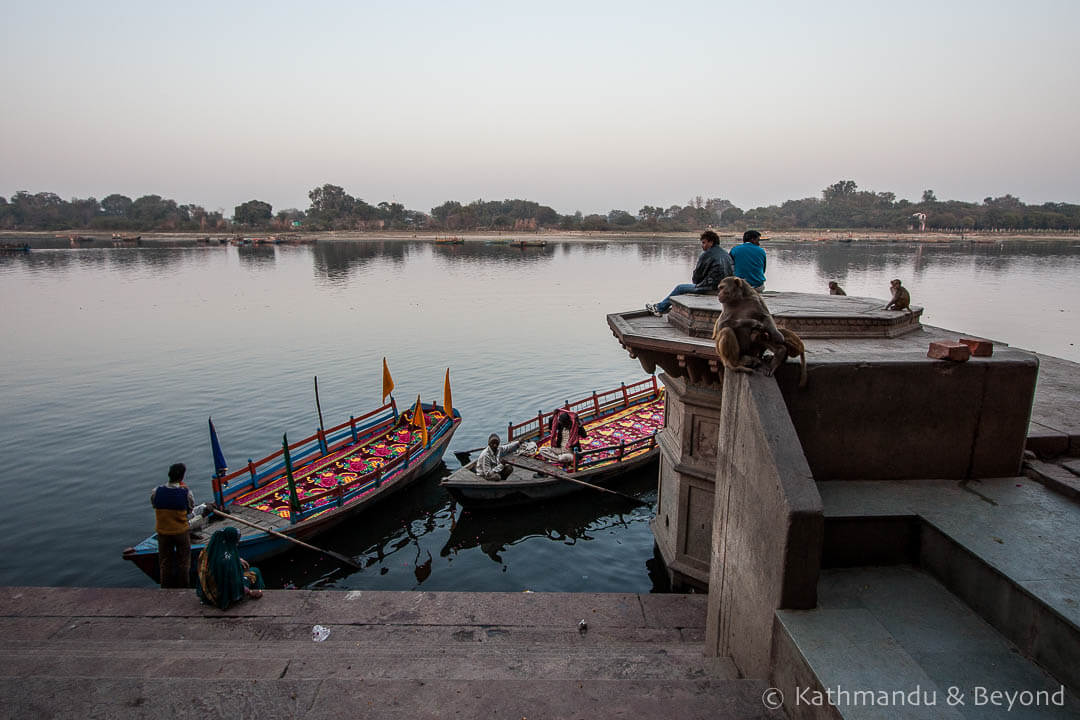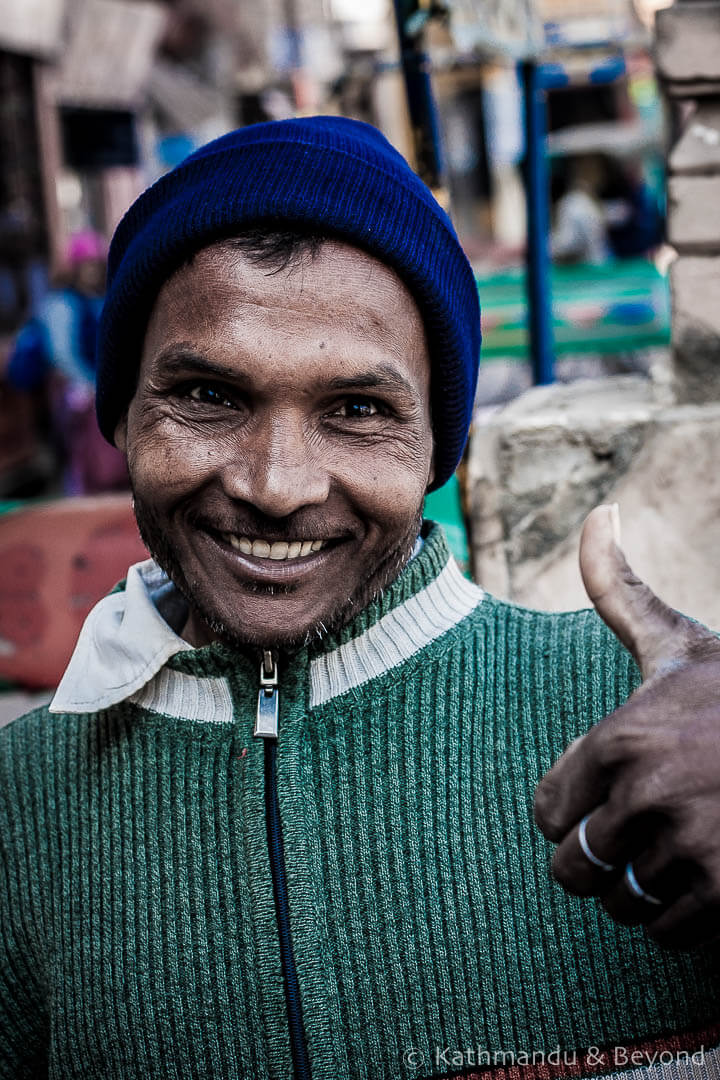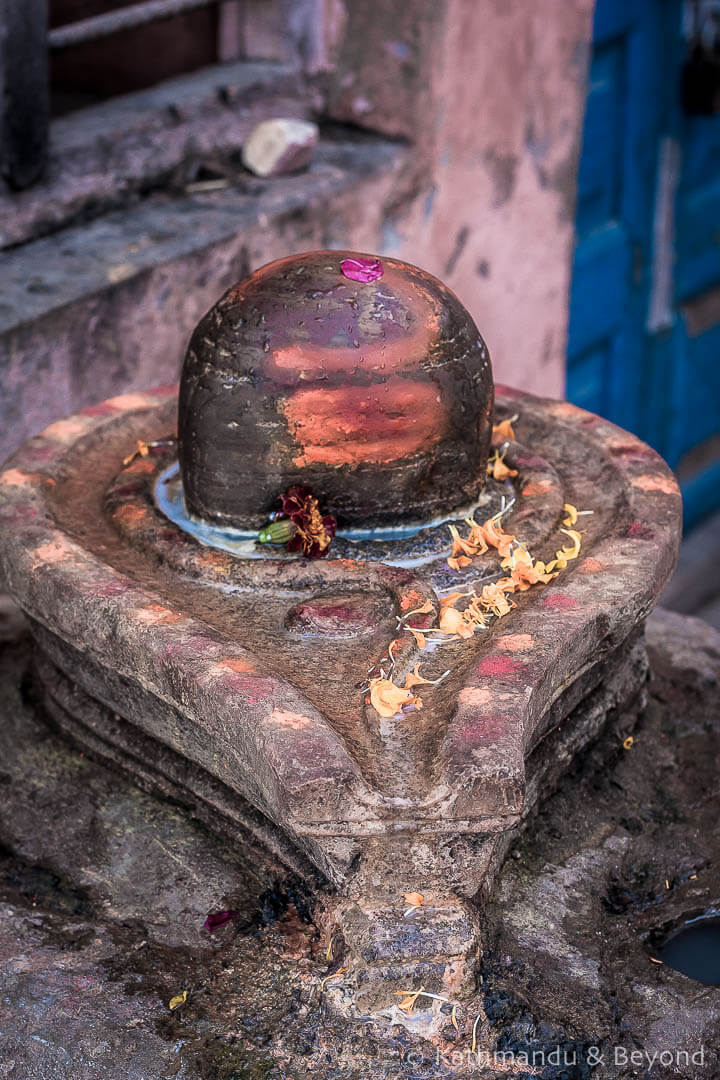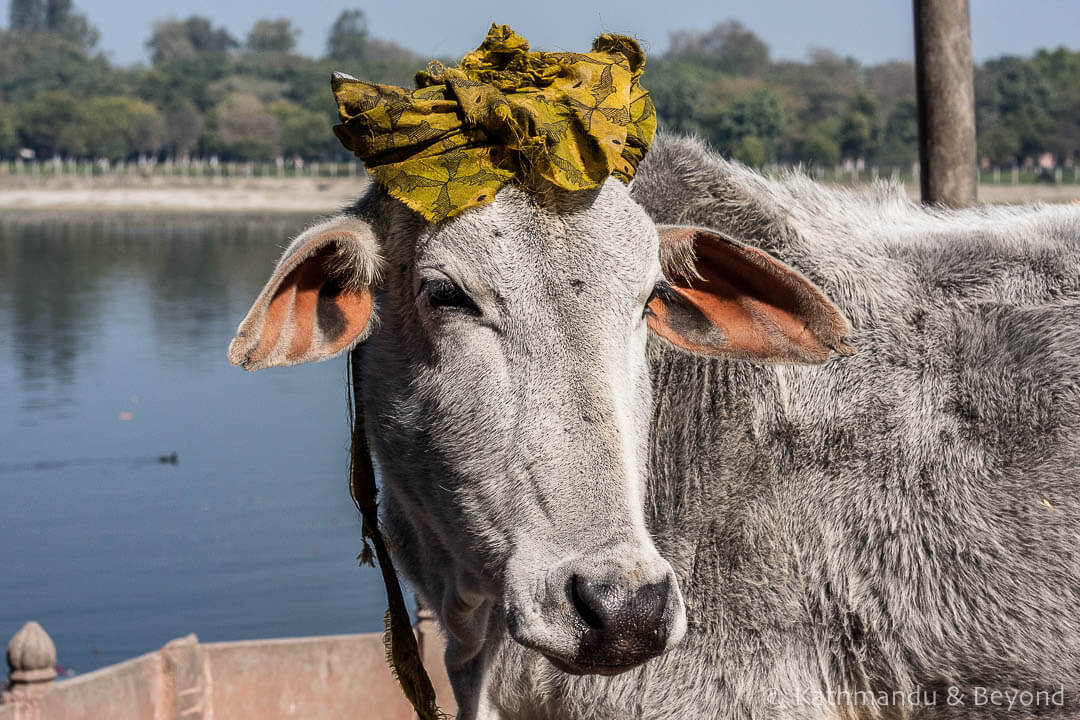 In fact, if the fear of having the life hassled out of you in Agra is a grimacing thought then consider basing yourself in Mathura and visiting from there. Or better still, don't bother visiting Agra at all – the Taj Mahal and city's other attractions are overrated in my opinion and you will be hassled, that's for certain. The state of Uttar Pradesh has so much more to offer. Besides Mathura and Vrindavan, consider visiting Gwalior for its incredible fortress, Lucknow, which has a plethora of British Raj-era buildings, Varanasi (which is quite possibly the most fascinating city in India) or Orchha, which has so many temples and palaces, you won't know where to start!
It's hard to believe that such off-the-beaten-path places exist in India so close to some of its most-visited cities, but don't take our word for it, check them out for yourself!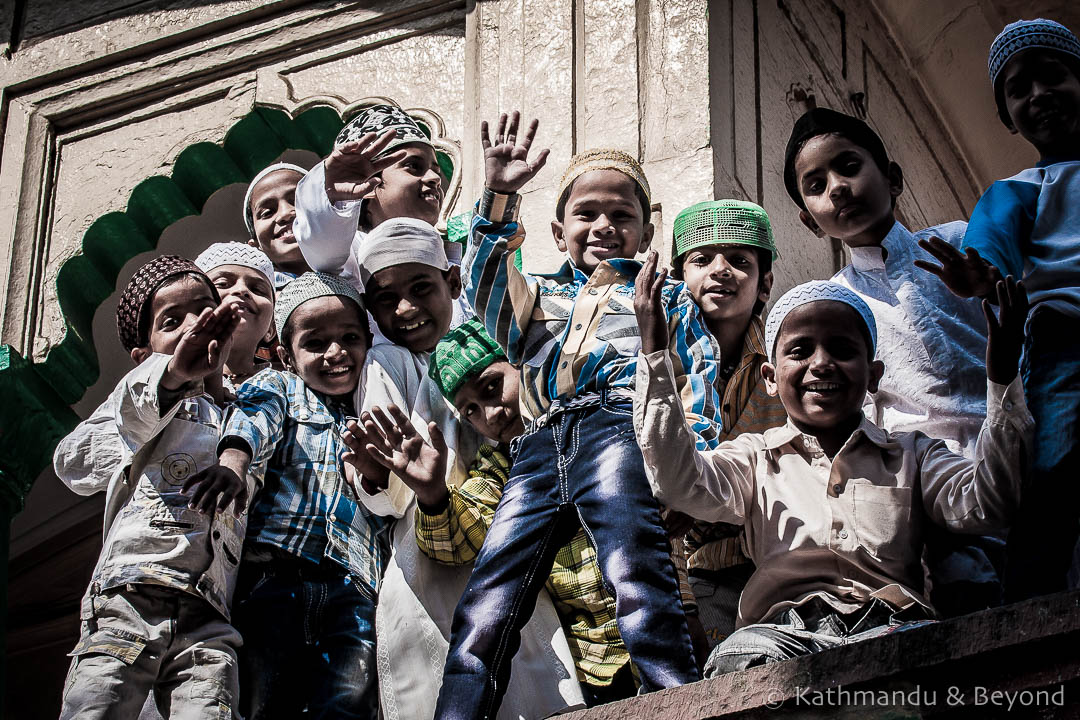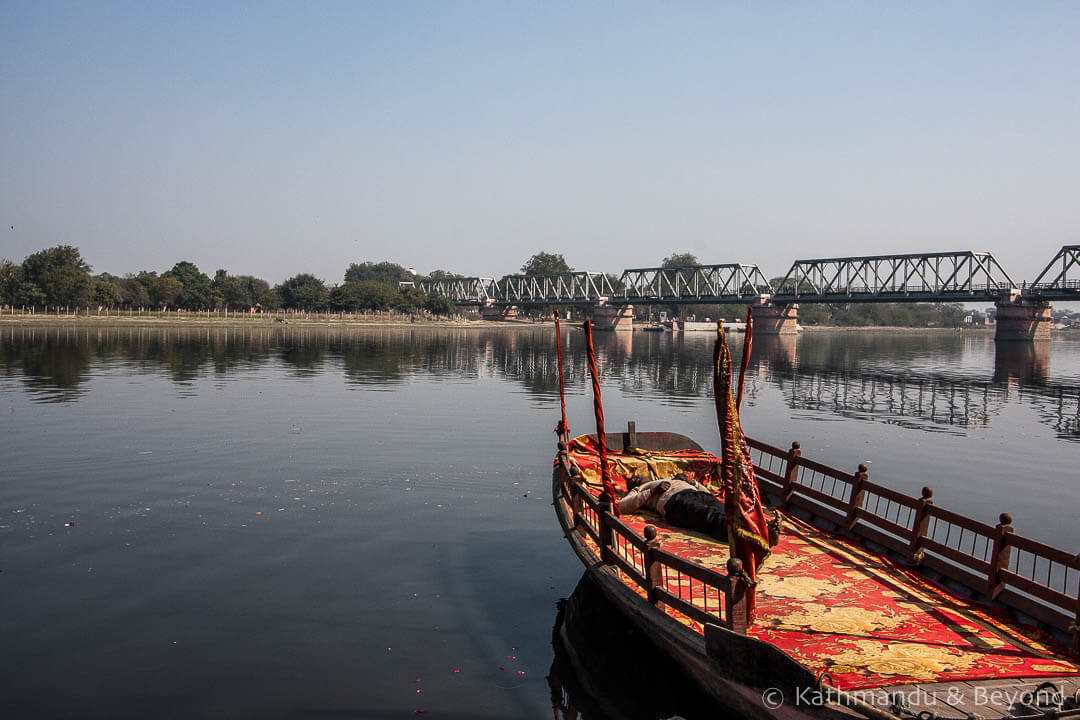 ---
---
---