17 to 21 June 2010
Why a surprise? Well, just 4 hours before we landed at Shanghai (including the 2 hours that were in the air) we didn't know we were going to be here! We were originally due to leave South Korea by ferry to Qingdao but the day before we had a phone call to say the ferry might be cancelled due to bad weather. This was difficult to imagine as the weather in Seoul was and had been clear and sunny but it set alarm bells ringing in my head as I was already not relishing a 17 hour sea journey. I had only been persuaded to do it as the crossing from Japan to Korea was completely  flat and Mark (aka Popeye with all his experience of navigating the South China Sea) had convinced me this journey would be the same. Luckily for me, the situation didn't seem to offer any more positive news so that evening we didn't to book a flight instead. Phew. Next day at around midday we arrived at the airport to learn of a 5 hour delay. Dispatched with meal vouchers, we went off to kill time only to return a few hours later to be told the flight had been cancelled altogether. By now it was gone 5 o'clock and the unappealing thought of spending a further night here loomed. I asked if there was anywhere else they could send us, but it was getting late in the day and the options were limited. They offered us a flight to Shanghai at 7pm but from Seoul's second airport 40 minutes away – if we hurried, we could make it. So we said "yes please" – we had previously considered Shanghai but as the flights were over twice what we paid we had rejected it but now the airline was covering the costs as well as giving us an envelope of cash compensation it seemed like a better deal. So we made the mad dash and caught the flight to Shanghai. The downside was arriving at night without a hotel reservation into Shanghai's smaller "old" airport where everything was closed!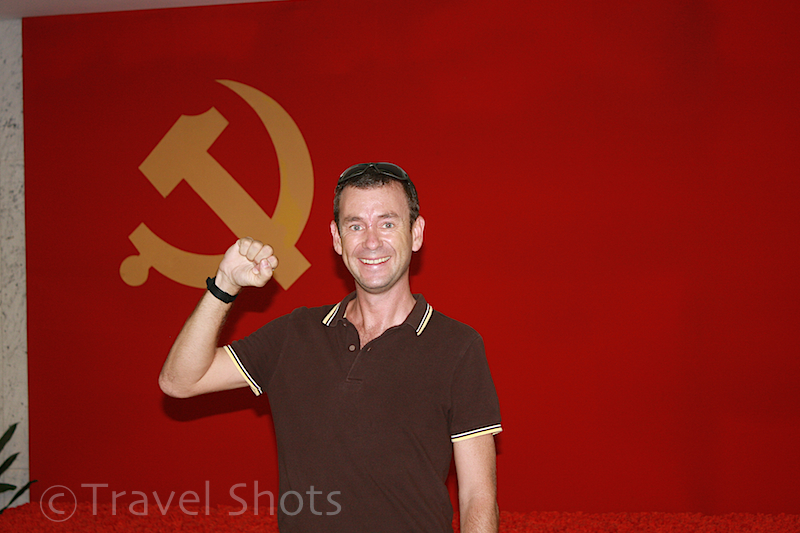 The First National Congress of the Chinese Communist Party museum in Shanghai
After a night in a cramped dorm (I thought I'd seen the last of them due to cheaper costs in China but it was all we could get), we got lucky and found a large private room in a good hostel for a bargain price. We were now all set to enjoy Shanghai……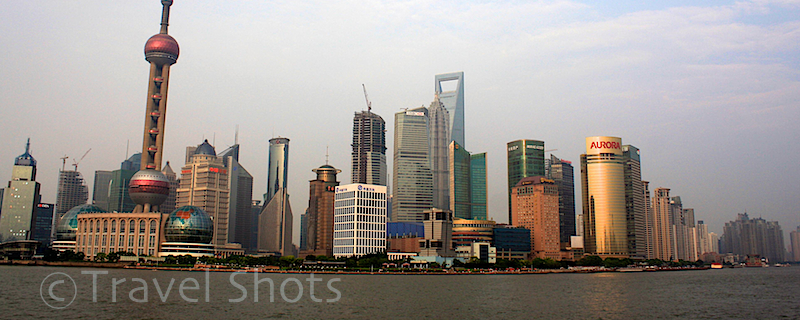 Shanghai skyline
One of the good things about returning to a city is that you don't feel obligated to rush around all the considered sightseeing highlights but have time to explore other areas or in our cases spend more time in places previously rushed through on work trips. The waterfront Bund is Shanghai's most iconic landmark and its a great place to stroll and people watch at any time of the day. It's also good to get back somewhere where the beer is cheap – a quid for a large bottle of beer (40 pence from the store).
Something Shanghai is all abuzz with currently – the World Expo. What's that all about then? As we're here it seemed a bit silly not to find out.  I wasn't really sure beforehand what the attraction and benefits of it are and I have to say I'm not sure I'm any the wiser having been. Someone once described it to me as a cross between the Ideal Home Show and the annual travel industry trade show, World Travel Market and that's not too far off the mark.  The aim seems to be to either showcase what life is like in that particular country or attract visitors and/or foreign trade. Every country in the world appeared to be represented regardless of what they could offer either an investor or tourist or their political-soundness. The whole alphabet was there from Albania, Afghanistan and Azerbaijan through Haiti, Iraq, Liberia, Somalia and Sierra Leone to Yemen and Zimbabwe.  Palestine and Israel had their stands side by side and even the tiniest countries of Eritrea, Lichtenstein, Macedonia, Lesotho and South Pacific nations of Niue, Palau, Tuvalu and Kiribati had stands.
The queues for the big hitters like China, Japan, England, Germany and topically hot South Africa were horrendous and we really had no incentive to queue for 5 hours just to discover how wonderful it is living in Britain. Equally there seemed to be no point in standing in line for a similar amount of time to check out Japan just having spent 3 weeks there. We did go in New Zealand though as not too many others appeared to want to and whilst it was a great building complete with Maori dancers outside, the inside was a series of videos showing 24 hours in the life of a typical NZ family. Mmmm. To avoid long queues we visited a lot of the smaller pavilions but many of them were pretty bare inside. The North Koreans managed to make living there look fairly idyllic though! For me the most interesting thing was looking at some of the more wacky pavilions from the outside. Those countries with plenty of money in the budget just really let their imaginations run wild, particularly England who apparently let the architect who had taken the most drugs design theirs. It's certainly very eye-catching in a grey fuzzball/cube kind of way. Apparently  it symbolises .…
There are a few pictures of some of the more unusual pavilions but unfortunately our only rainy day in China combined with thousands of people made photography a bit tricky.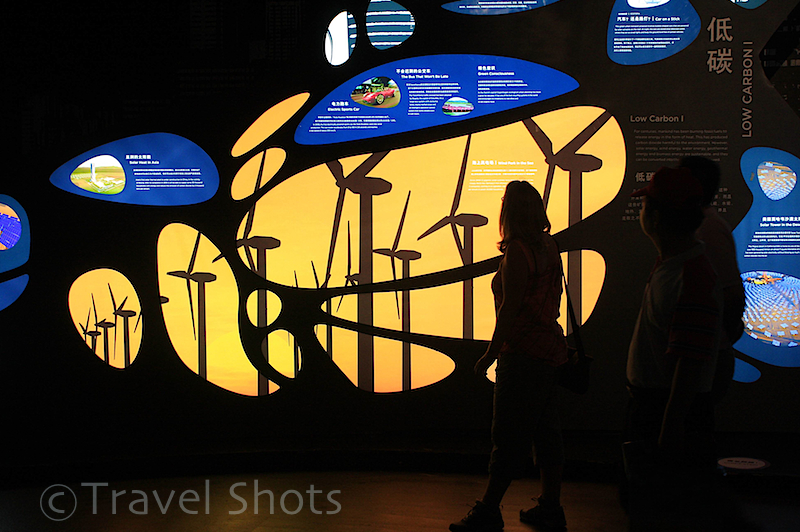 Shanghai Expo 2010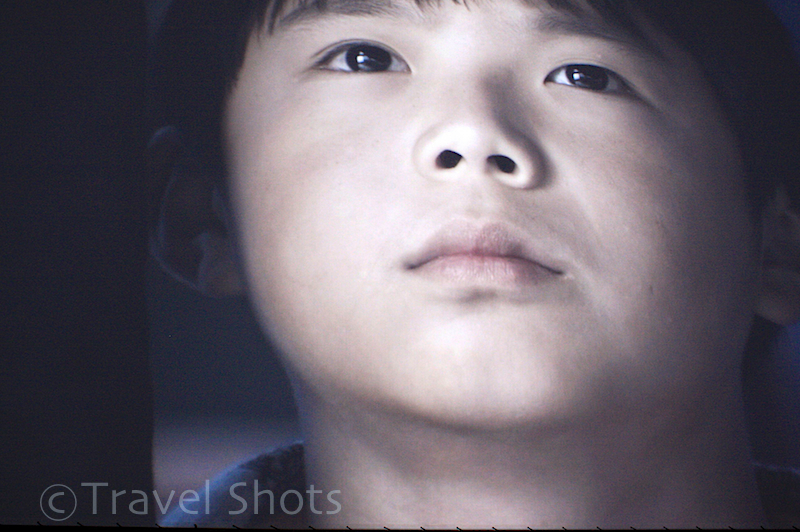 Shanghai Expo 2010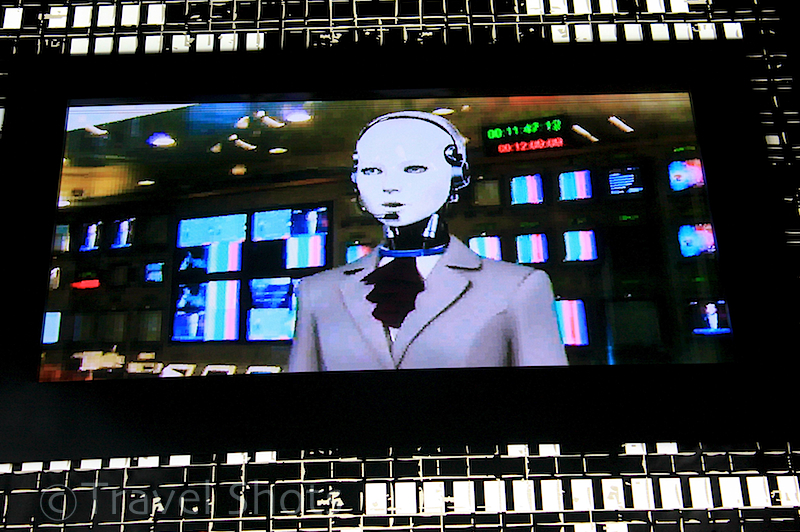 Shanghai Expo 2010
Personally I'm glad I went to see what it's all about but not sure that I will be flying to Italy for the next one in 2015.  So it was back to our hostel for a few 50 pence beers and another dismal England performance.
Another Shanghai surprise was an unexpected meet up with Howard (Marks oldest friend, each others Best Man, godfather to Howard's daughter etc). By email we discovered Howard was going to be in Shanghai at the same time for a couple of days for work so we met and had a very nice meal and a few beers. And thanks for bringing the Haribo's. Actually I'm sure that should be thanks to Christine for getting them!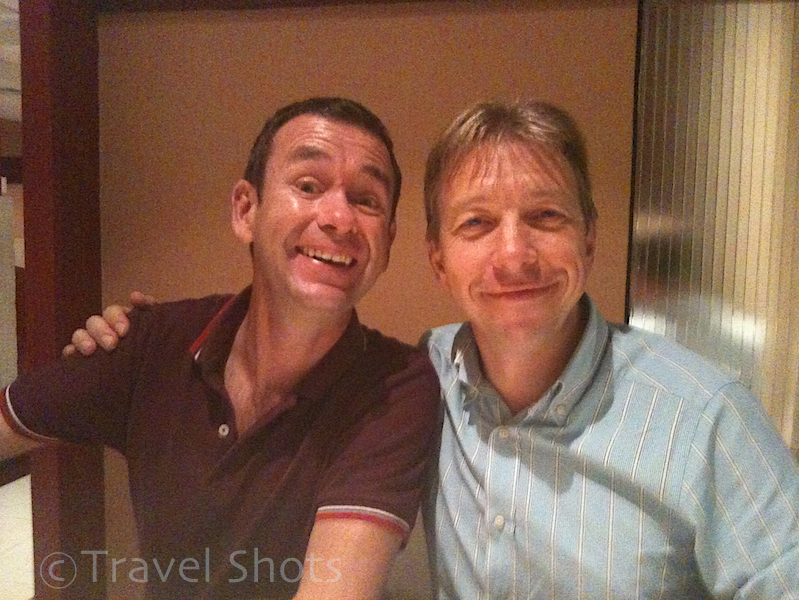 Mark and Howard in Shanghai
So all in all we had a fun, relaxing and tiring (is that possible?) few days in Shanghai. It's a great city and one I think we agreed we would both put in our Top 10 Cities list. But soon it was time to hit the road, or the rail tracks as pretty much all of our travel in China will be by train …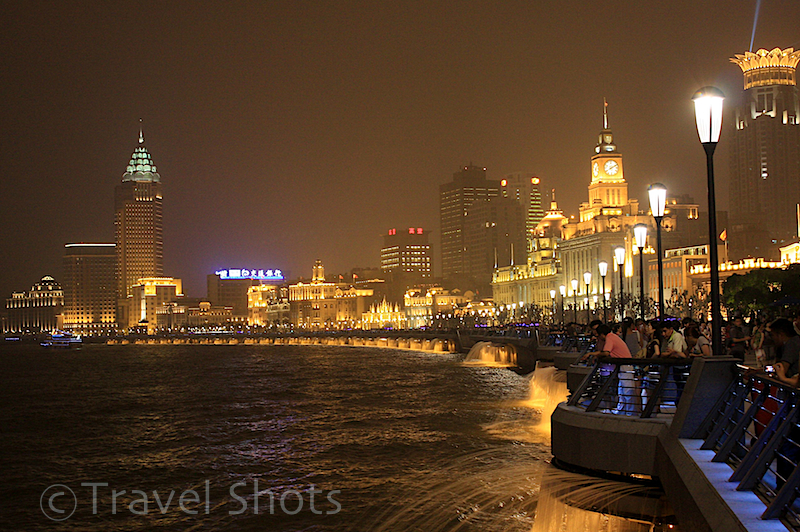 The Bund, Shanghai