An unexpected bonus of our brief stay in Sisak was finding some fantastic street art. We hadn't planned to go street art hunting in Sisak; in fact, we hadn't planned to go to Sisak at all. But during our spomenik-hunting road trip last autumn, we made a late-in-the-day decision to spend a night there. We'd been driving all day, and according to booking.com, the town had a budget-friendly place to stay.
Located in central Croatia, approximately 60 km south-east of Zagreb, Sisak is a pleasant town, typical of other smaller towns in the Balkans. Whilst Sisak boasts ancient Roman ruins and a16th-century castle, they are both less impressive on sight than they are on paper. However, Sisak has a nice river setting and the old part of town has some interesting and attractive traditional wooden houses.
The light was already fading by the time we checked into our hotel, and I did a quick search on Instagram to point us in the direction of any photogenic highlights. As well as a few shots of the river and the bridge spanning it, Instagram produced lots of selfies and other photos of locals and visitors going about their Insta-worthy activities (showing off their cars, posing with their mates in a club, kayaking on the river, smiling outside the castle…). But it was the images of street art that popped up in my feed that got my attention.
A further internet search and I was in possession of a google map with several street art locations pinned on it. Bingo! That was our time in Sisak sorted. It actually worked out very well because following the map gave us ample opportunity to see pretty much all of what Sisak had to offer us.
The map I used was courtesy of Re:Think Sisak, a street art festival which held its first annual event in 2016. The concept of the festival is to breathe new life into an area that has a reputation for being a forgotten industrial urban town.
Sisak's murals showcase the growing regional talent and the festival is also starting to attract international artists such as Brazilian Farid Rueda, and Carolina Favale from Argentina.
We were on a bit of a tight schedule and weren't able to view all of the murals. For a town of its size, Sisak has a lot of excellent street art and what we did manage to see was definitely a question of quality over quantity. A local news website even went so far as to describe Sisak as Croatia's mural capital. That's a fair statement because even Zagreb doesn't have as many large-scale murals.
Sisak's Street Art in Photos
Murals entitled 'It is worth dreaming', by Ivan Blažetić (Šumski), 2017, and 'Off you go' painted by Croatian artist, Lonac in 2016


'It is worth dreaming' (left) and 'Off you go' (right)
'Neverland' – a 2016 collaboration between Robin Abramović and Bambsy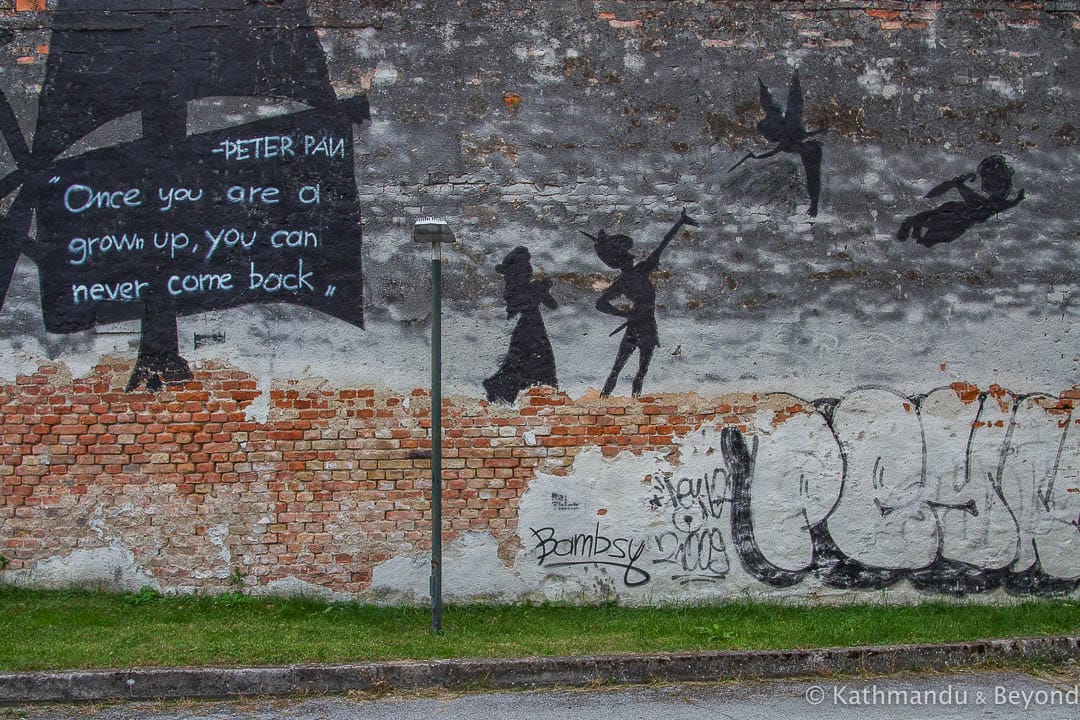 'Neverland'
'Totem' by Mexican artist Farid Rueda, and 'Regoč' by Venezuelan-born Alfalfa (Nicolas Sanchez); both painted in 2017


'Totem' (left) and 'Regoč' (right)
'East Meets West' by Uruguayan duo Coletivo Licuado, created in 2017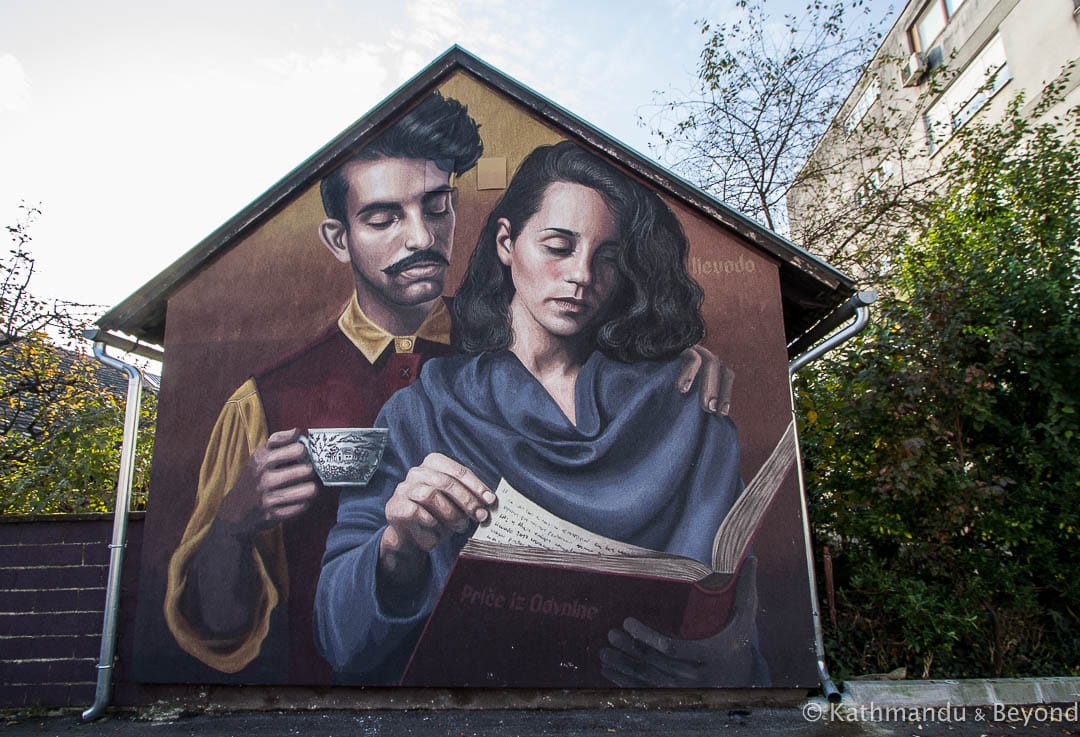 'East meets West'
'Cycle of Life' by Ljubomir Todorović  and 'Trophy Wall' by Azram, both painted as part of Re:Think Sisak's 2016 festival


'Cycle of Life' (left) and Trophy Wall' (right)
A piece by Croatian artist Slaven Kosanovic, better known by his street name of Lunar, followed by three unidentified murals




Street art in Sisak
Map of Street Art in Sisak
This is the map created by Re:Think Sisak. I couldn't find a couple of the pieces of street art on the map, and don't know if this was because the locations aren't completely accurate, or because the art has been painted over.
---
---
---
---