A journey to Orchha in India's Madhya Pradesh
Following a couple of days in Gwalior, we travelled to sleepy Orchha. First, we took the train to Jhansi and from there we had to negotiate a fair price for the 40-minute auto-rickshaw ride from Jhansi train station to Orchha – never an easy task in India. Following the obligatory back-and-forth haggling process, we settled on 200 rupees (about £2 or US$3) and were on our way.
Once in Orchha, we checked into a basic-but-adequate guest house with a great location overlooking the narrow alleyway that connects two of Orchha's most significant sites – the Jehangir Mahal palace/citadel and Ram Raja temple. The guest house had a small terrace on the third floor which was a great spot from which to observe the activity below during the times we weren't immersing ourselves in it.
We set about exploring the area and very soon we were both smitten. This was my first time to Orchha and although Mark had visited once before, by his own admission, it was a fairly rushed work trip.
Along with Hampi further south in India and Dharamsala up in the far north, in the foothills of the Himalayas, Orchha is one of the most laid-back places in the country. It's got an incredible fort, a good sprinkling of temples and a spectacular riverside setting.  It's also surrounded by lush scenery and populated with friendly locals, visiting pilgrims and a fair number of wandering cows.
We spent our days cycling to the temples, sitting by the river, rambling through the fort, people watching and drinking plenty of chai.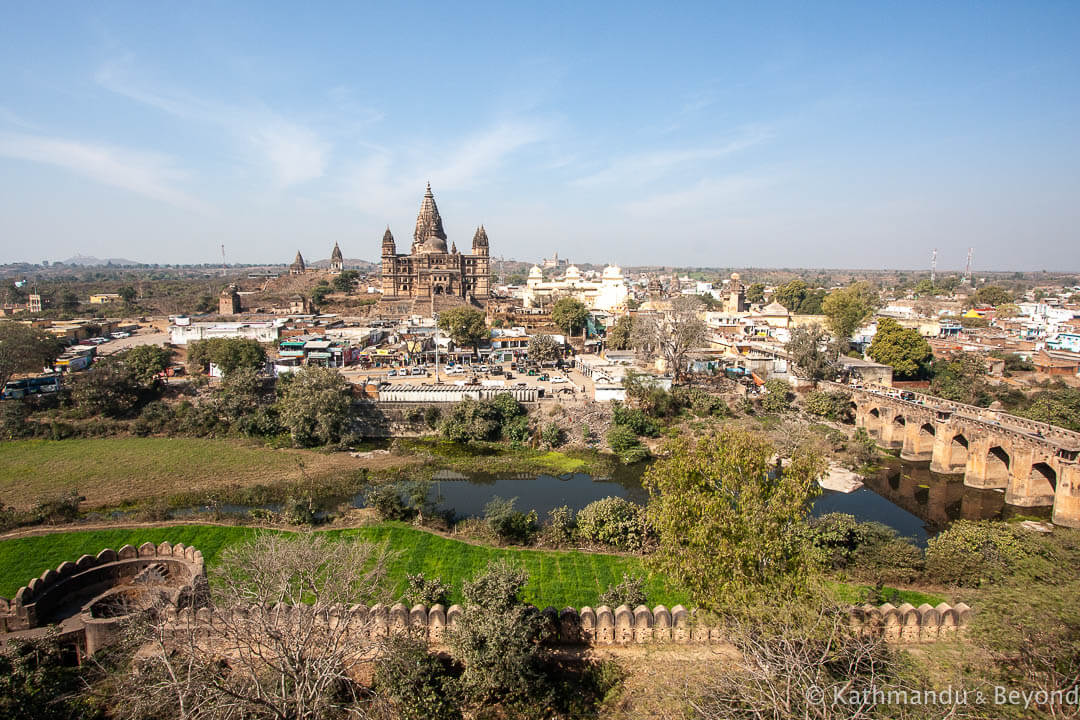 Chaturbhuj Temple, Orchha (taken from the Jehangir Mahal Palace)
What to see in Orchha, a sleepy Indian town
Visit the Jehangir Mahal
The 17th century Jehanghir Mahal is one of India's best-preserved palaces and is right up there with some of Rajasthan's most popular and more visited ones. We were there in the height of the season and there were hardly any other tourists around. The fields around the palace are dotted with lots of small temples which are great to explore either on foot or by bicycle.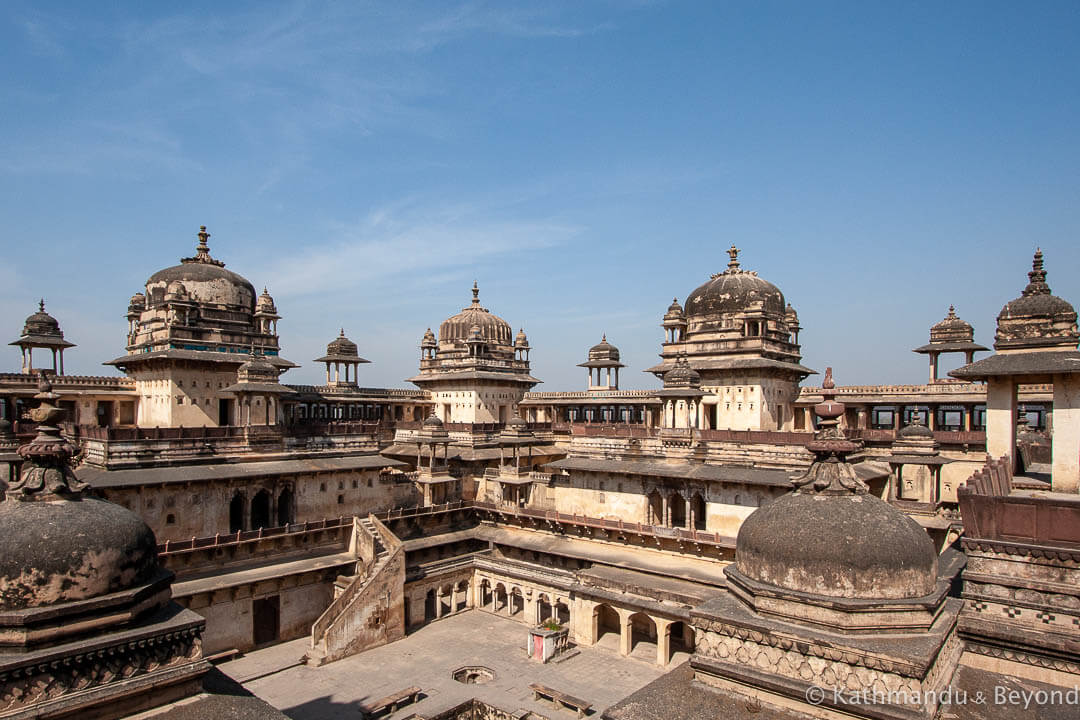 Jehangir Mahal Palace, Orchha
Walk along the Betwa River

Orchha's picturesque setting on the Betwa River lends itself to lazy strolls along the boulder-strewn riverbanks. In the morning you'll probably see people doing their laundry and laying it out on the rocks to dry; whilst in the late afternoon children gather to splash about in the water.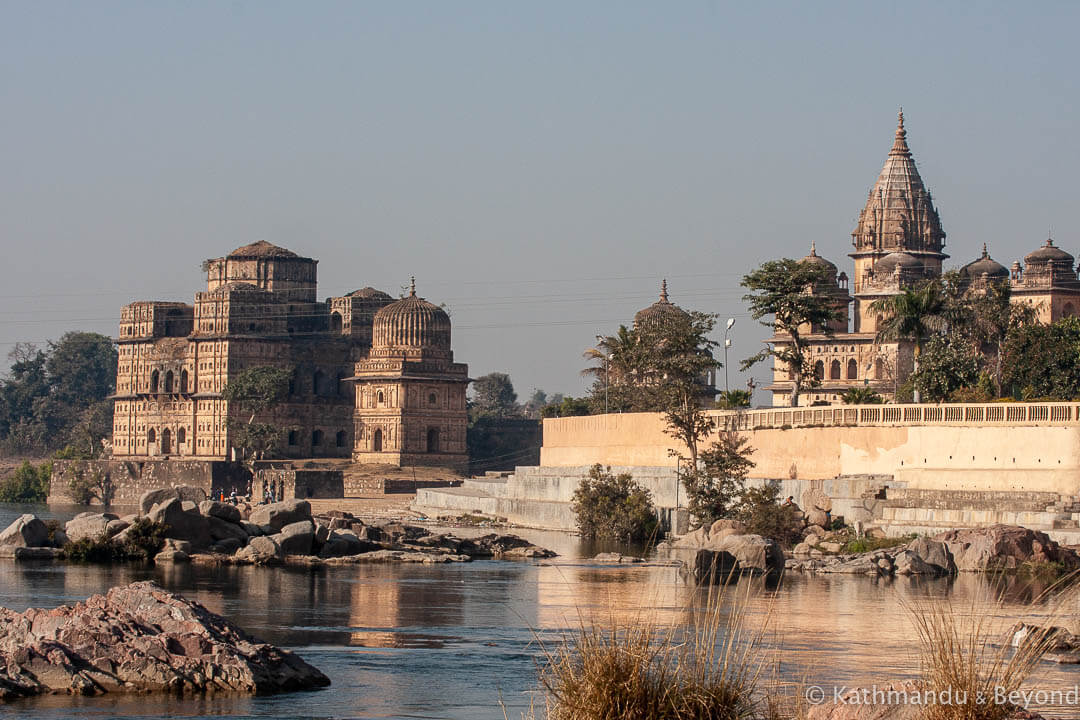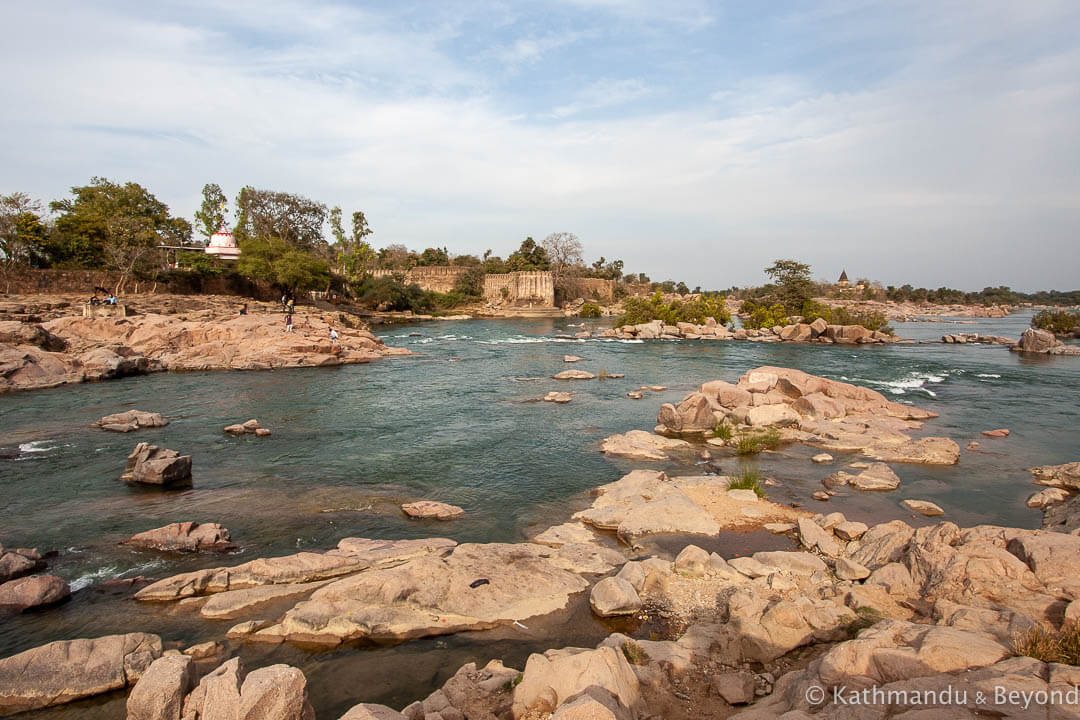 Betwa River, Orchha
Visit Ram Raja Temple
In the heart of the village you'll find the Ram Raja Hindu temple.  Although the temple itself closes between midday and evening time, the large square it sits on bustles with activity almost all day long.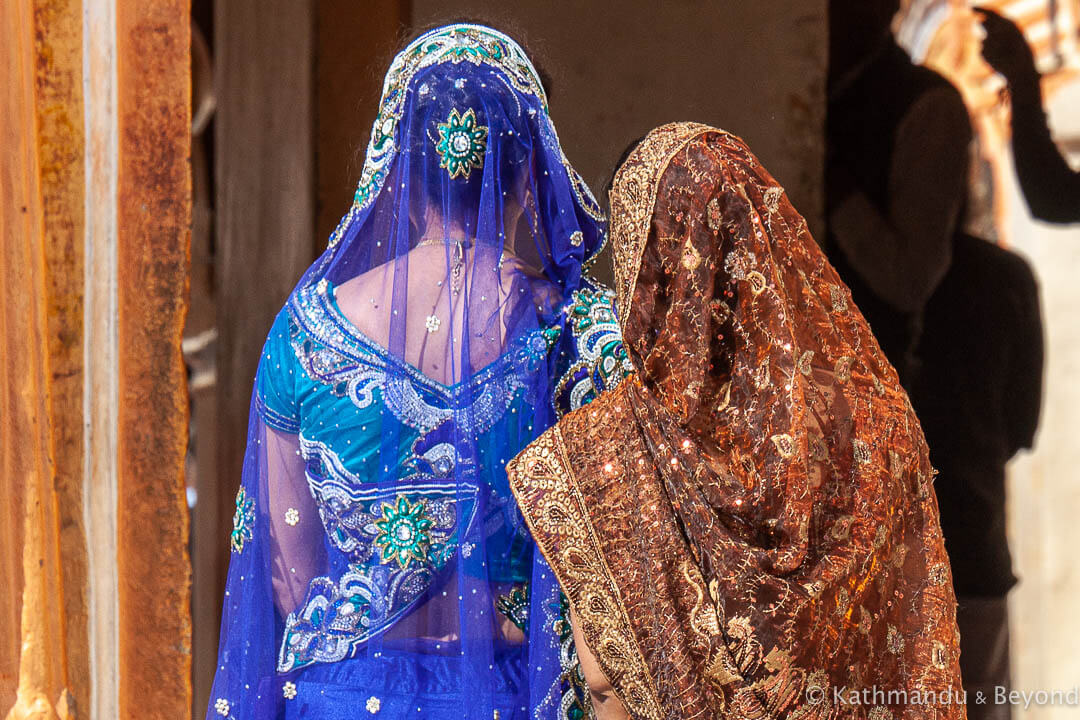 Ram Raja Temple, Orchha
Wander around the Chhatris
The Chhatris are cenotaphs to the former rulers of Orchha and are a short distance from the village, close to the river. They look their best in the glow of the late afternoon sunlight so head here before going down to the river before the sun sets.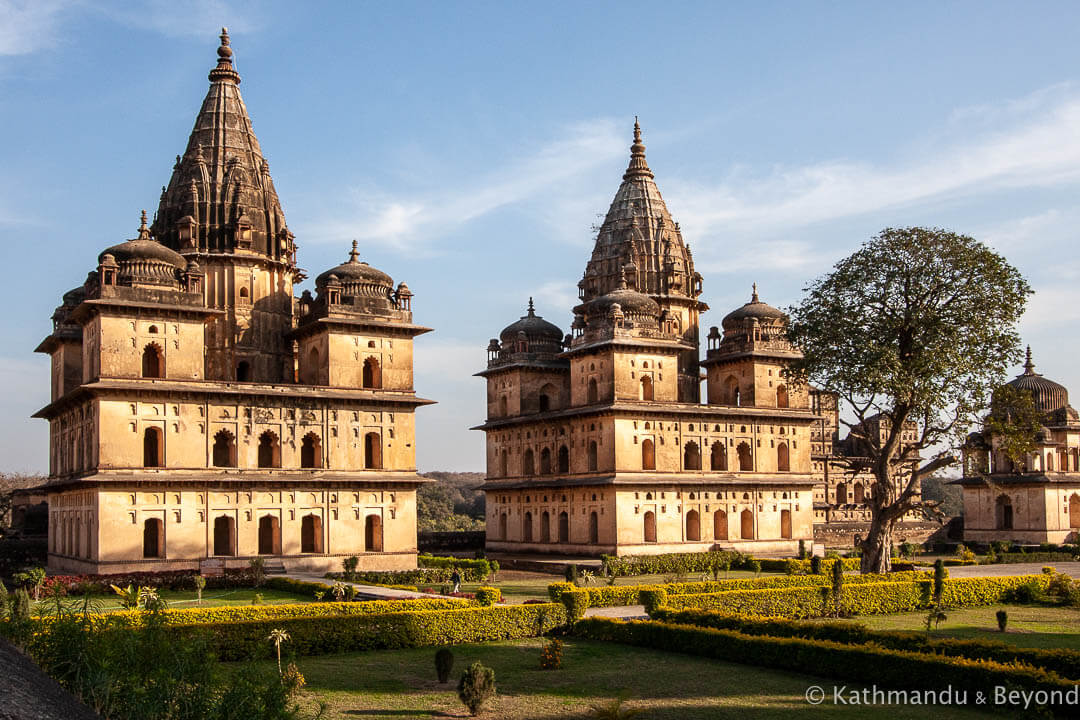 Chhatris (Cenotaphs), Orchha
Drink chai and eat samosas
One of our favourite pastimes in India! So very Indian, Masala chai is sweet tea made with black tea, milk, sugar and flavoured with aromatic spices. The spices vary but ginger and cardamom are normally used along with maybe cinnamon, clove and/or star anise. When bought from a local tea shop it's usually served in a small plastic cup – traditionally it would have been a clay cup that would be broken down after use, recycled and made into more cups. Sadly, you see this less and less these days – not only is it more environmentally friendly than plastic, but it also provides jobs to an entire industry of clay tea-cup makers.
The narrow street our guesthouse was on was lined with chai stalls that also made fresh samosas, and shops selling traditional Indian sweets. We spent plenty of time on that street sampling everything on offer!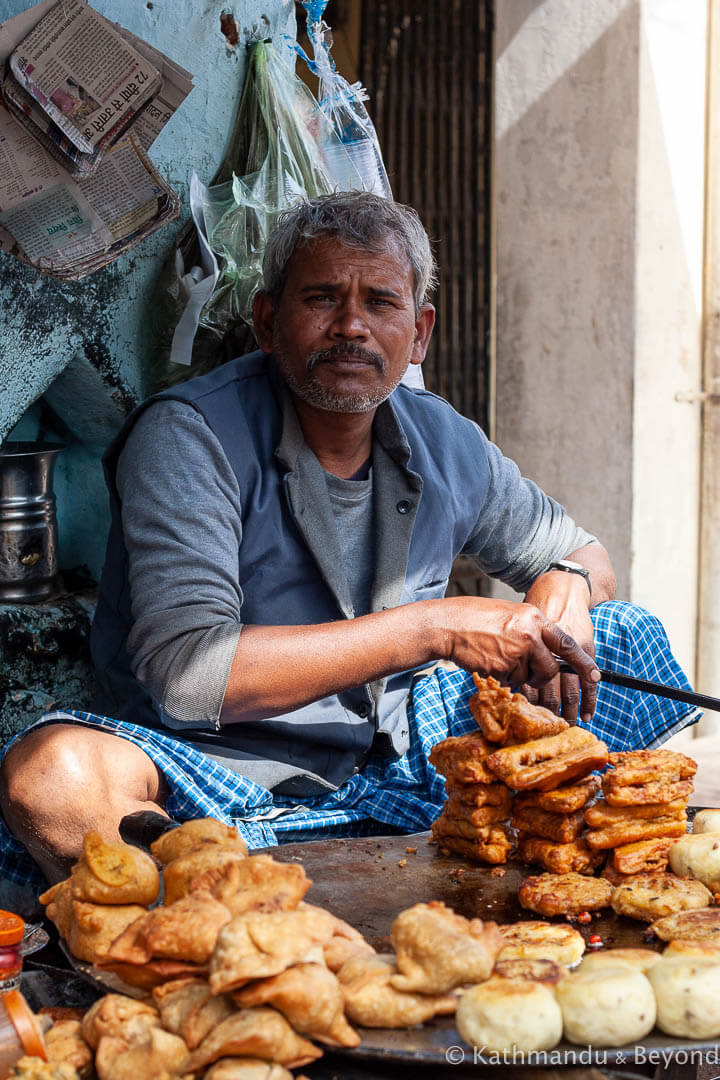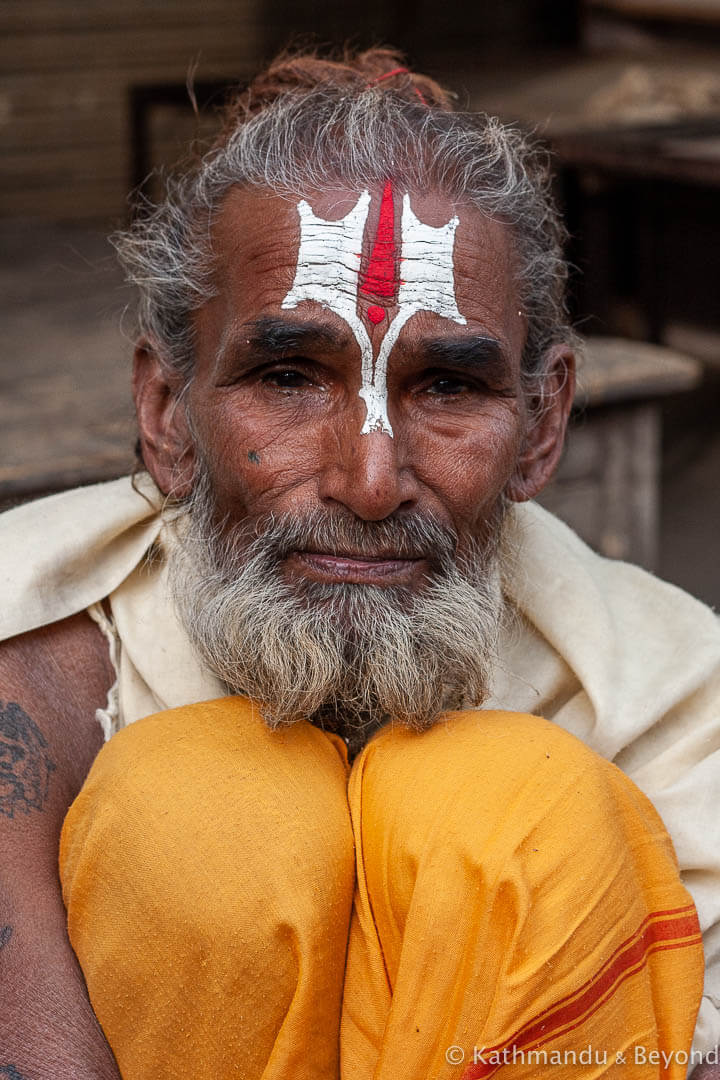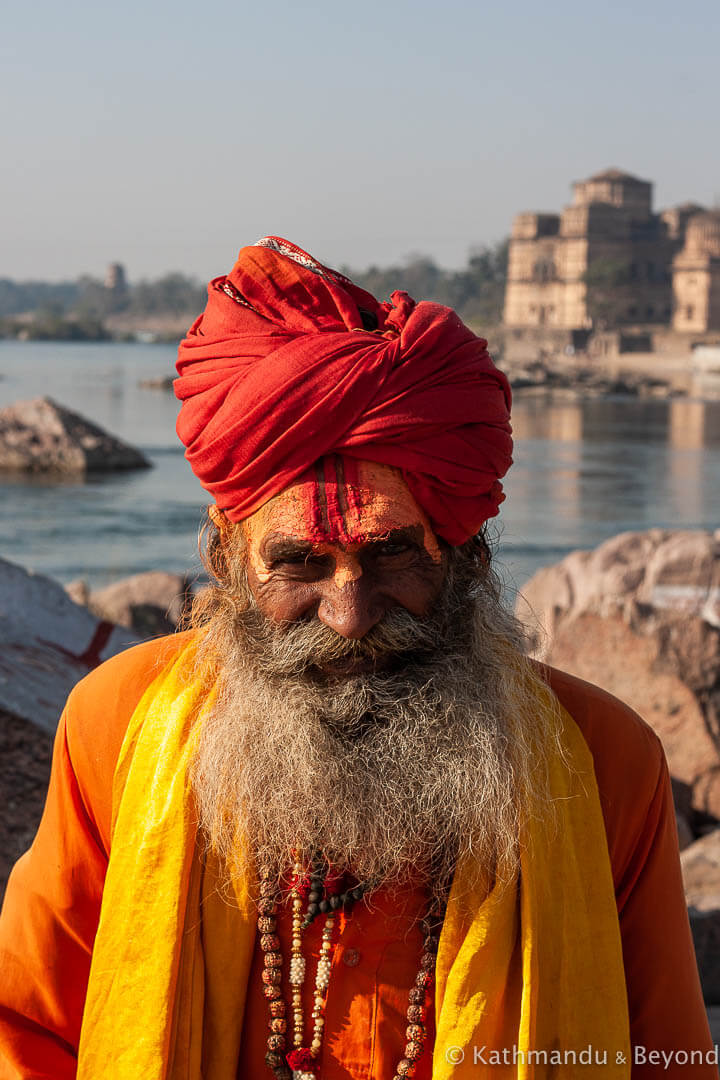 Faces of Orchha, including our regular samosa guy
Colourful Orchha, colourful India …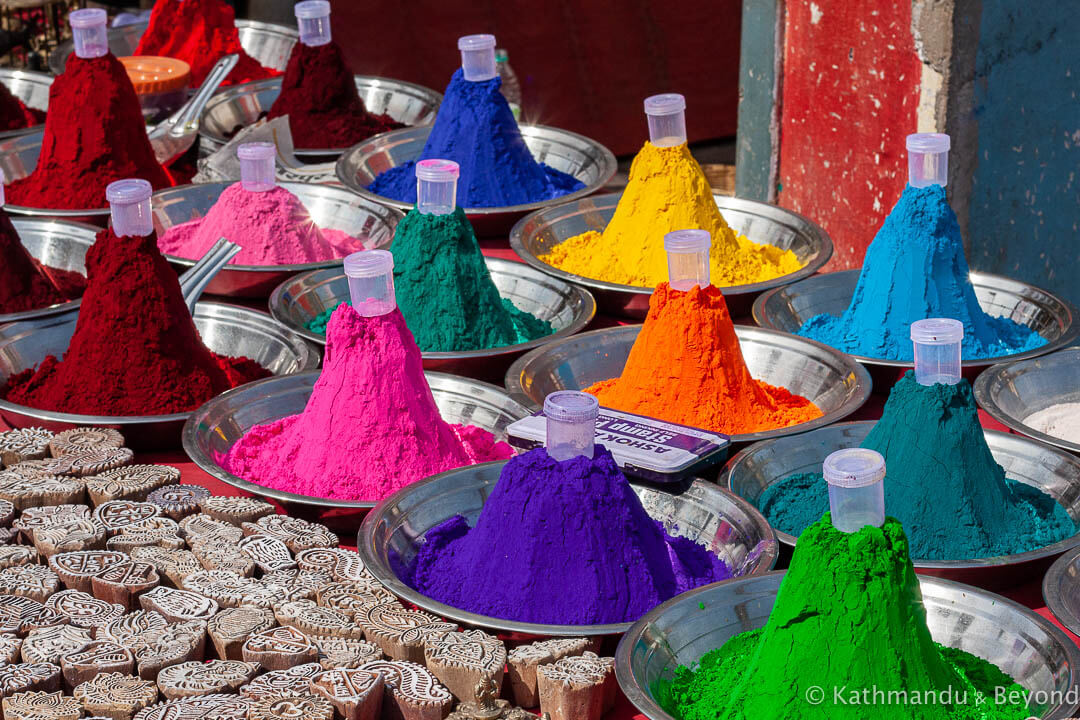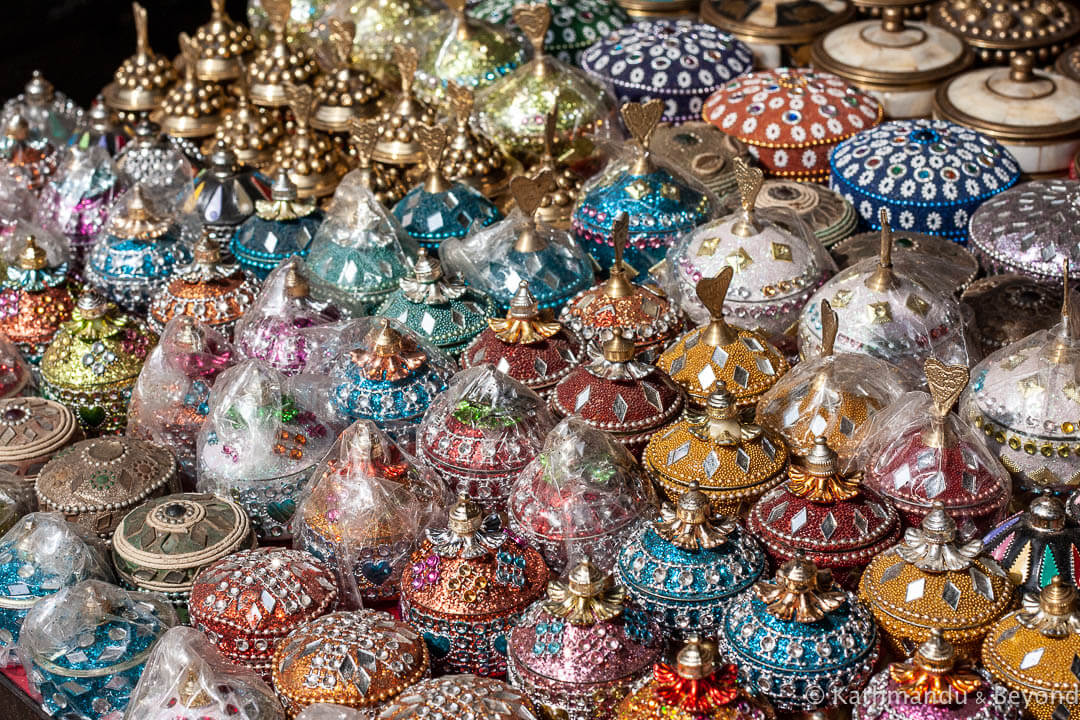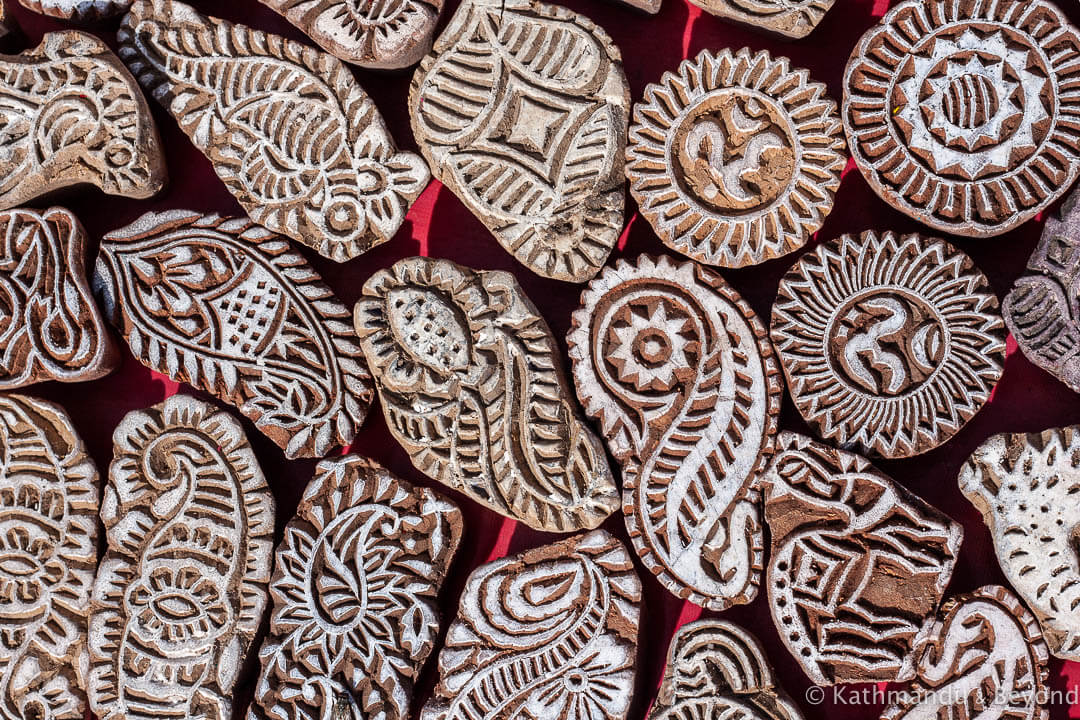 Orchha
We loved our time in Orchha and found it hard to drag ourselves away. But we had a loose schedule to keep to as we were on our way to Allahabad for the Kumbh Mela festival … There's going to be a lot more people there we kept reminding ourselves!
The beauty of Orchha is that it is an off-the-beaten-track destination that really isn't. What I mean by this is that it has the feel of somewhere that feels like it really should have taken hours of uncomfortable travel to reach it but in reality, it is very easy to get to and only a small detour off the very well-travelled Golden Triangle of Delhi, Agra and Jaipur.
But, shush, don't tell anyone!
---
---