The Orchard Palace (sometimes called the Huzoor Palace) in Gondal, Gujarat is a wonderful place to stay. A Maharaja's palace in the truest sense of the word, the rooms are full of antiquated furnishings, there are stuffed animals hanging from the walls and there's even a collection of vintage and classic cars proudly on display in the garages. But the best thing of all when we stayed at Orchard Palace some years back were the staff. No doubt, all in the service of the Maharaja since childhood, they were loyal, thoughtful, worked hard and took pride in what they were doing. My particular favourite in the shot is the old guy in the brown beret (front left). When we asked to take the photo, he stood to attention sergeant-major style and remained in that pose until we told him to stand-easy!
There are many facets to India that keep drawing us back and the magnificence of her palaces and friendliness of the staff that run them is definitely one of them. I love this photo, it makes me smile every time I look at it.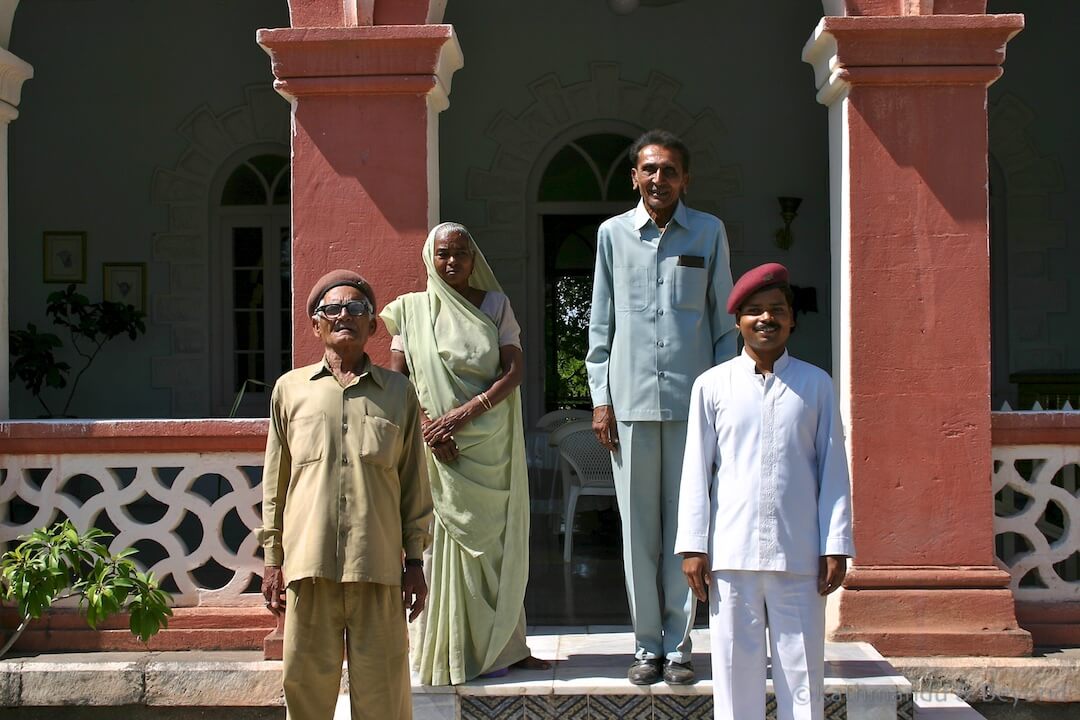 For more images of Orchard Palace in Gondal check out their website and for more of our images of India go here.