North Macedonia Travel Blog
Travel guides, itineraries, abandoned places, street art and off-the-beaten-path places in North Macedonia
Hello and welcome to our North Macedonia travel blog. You will find all our North Macedonia blog posts in this section of our website.
Maybe you found our North Macedonia travel blog because you are considering a visit to the Balkans, or perhaps you are partway through planning a trip to North Macedonia. Whatever the reason, we hope we can provide some useful resources and travel tips for North Macedonia.
Land-locked and lesser-visited, North Macedonia is a small nation tucked away in southeast Europe surrounded by five countries: Bulgaria, Greece, Albania, Serbia and Kosovo. The country is part of the former Yugoslavia and officially named the Republic of North Macedonia.
North Macedonia's best-known and most picturesque area is Lake Ohrid, but visitors who travel beyond the lakeshore will find plenty to see and do. The capital, Skopje, gets a wide berth from many travellers but it's a city we have learned to enjoy. In part due to one of our stays that was due to be a few days but extended to three weeks due to Mark undergoing emergency surgery!
Our North Macedonia blog posts are generally aimed at independent travellers and backpackers like us and have a strong focus on travelling around using public transport, staying in budget accommodation and exploring off-the-beaten-path and lesser-visited places.
Browse all of our North Macedonia blog posts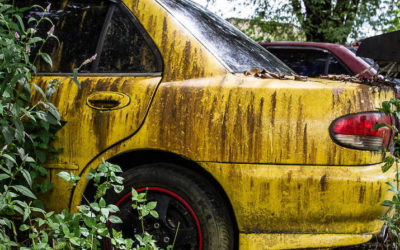 Photos abandoned cars and other battered vehicles. The faded beauty of neglected vehicles from the UK to Thailand, and Kyrgyzstan to Cuba.
If you enjoyed our North Macedonia Travel Blog…
Subscribe to our newsletter to receive our latest blog posts as well as our latest news from the road less travelled…