If you are considering visiting the incredible fortress in Brest, which we have written about in detail here, then you might want to also dedicate an hour or so to the quirky Museum of Railway Technology which is located opposite the main entrance to the fortress and easy to find.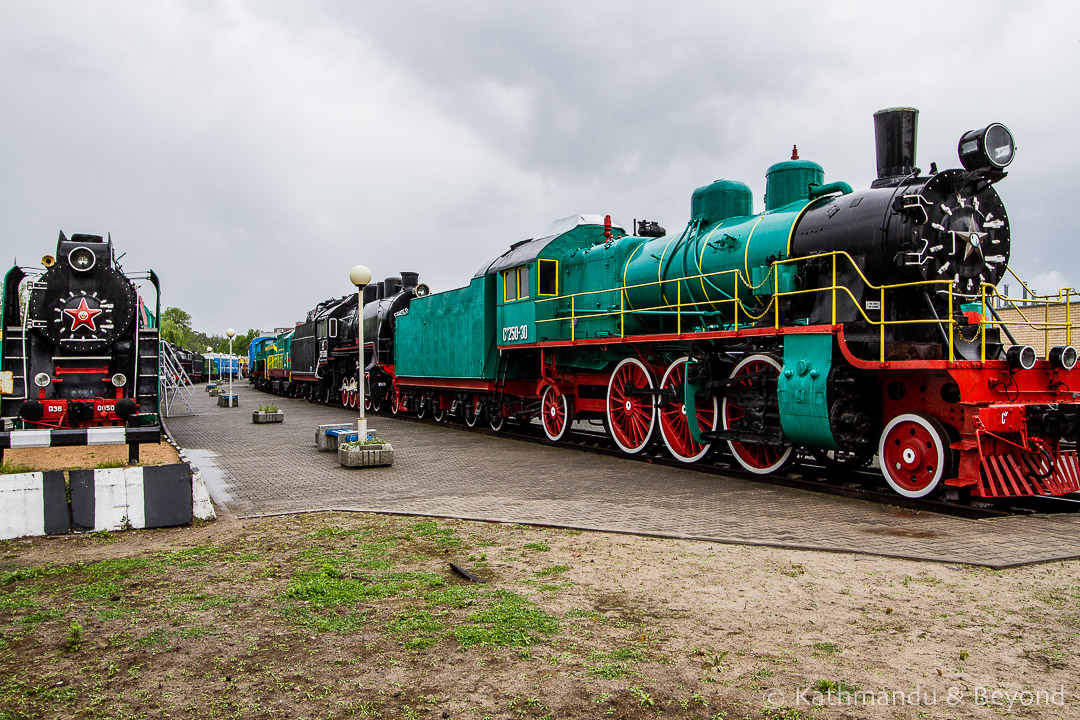 Also known as Brest Railway Museum, this outdoor complex is great if a) you are into trains, b) you've got kids with you or c) you simply want to see some really cool, retro-style locomotives. With locos ranging from the days of the Russian tsars (pre-Russian-revolution) to the height of the Soviet Union (1980s), there are all manner of engines and carriages on display.


Museum of Railway Technology in Brest
The engines and rolling stock come from all over the former Soviet Union and Eastern Bloc and include several steam engines, railway carriages for the proletariat and lots of diesel-electric engines including a 2Te109 Freight engine, a ChME2 Shunting engine and an SDPM Snowplough (*).
(*) Before you get any funny ideas that I'm an anorak-clad train spotter because I know the names of the trains – just remember, that's what Wikipedia is for!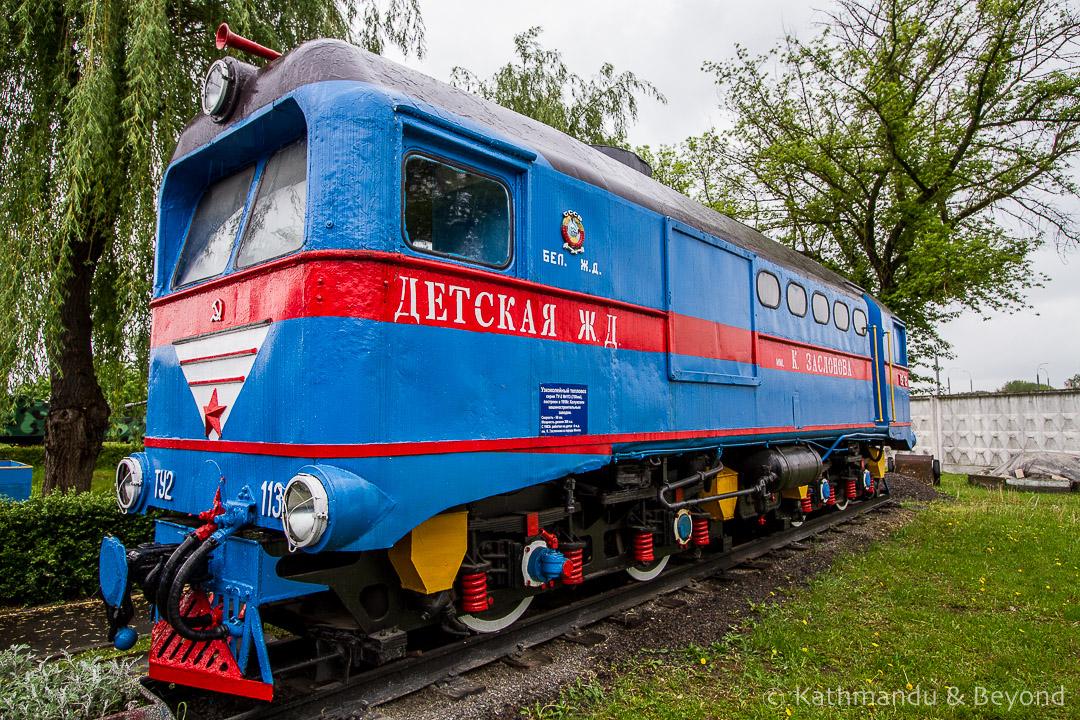 Apparently all of the locomotives are still functional and have occasionally been used in movie shoots. You are supposed to be able to go inside many of the engines but most were locked when we visited and looking at reviews on TripAdvisor, it would seem that this is the case most of the time. But it is still fun wandering among them and checking out the detail on the exterior and we would recommend a visit if you happen to be in Brest.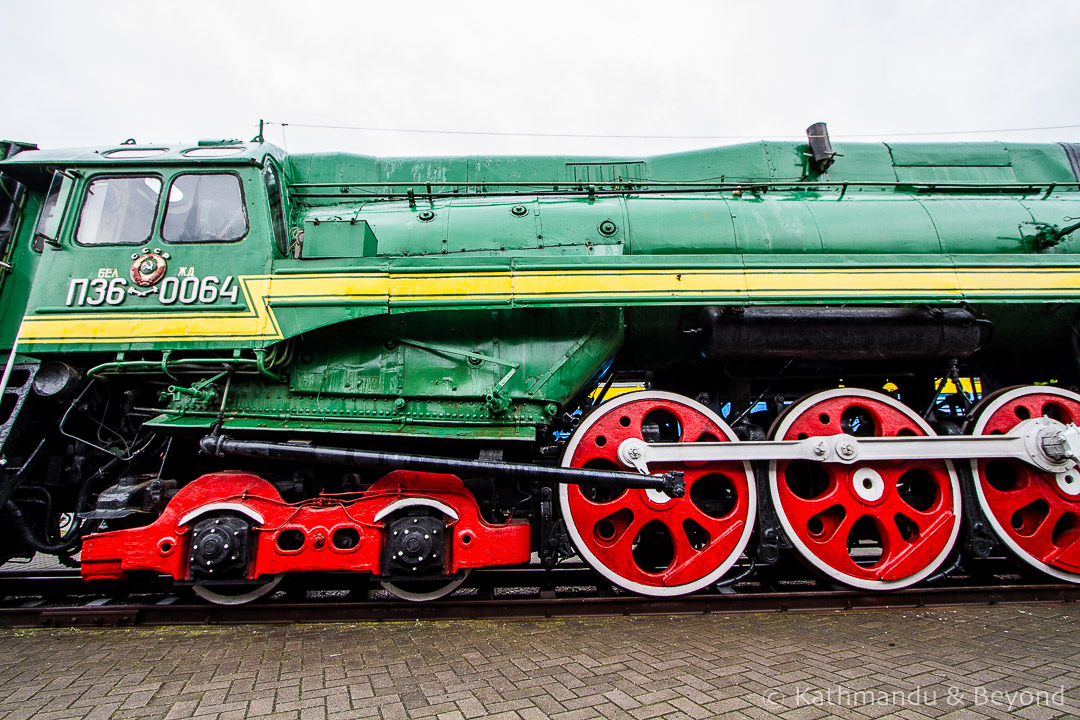 Getting to the Museum of Railway Technology in Brest
The Museum of Railway Technology is adjacent to main Brest Fortress entrance. From the centre of the city, either take the #17 bus from outside the Hotel Intourist or walk there one-way in about twenty-five minutes.
Entrance fee for the Museum of Railway Technology
There is a nominal entrance fee of 2.5 BYN (Belarusian ruble) to enter the museum grounds. This is roughly US$1.28/GBP£1.00.
Opening hours for the Museum of Railway Technology
The museum is open daily except for Mondays.
10.00 – 18.00 (May – October)
10.00 – 17.00 (November – April)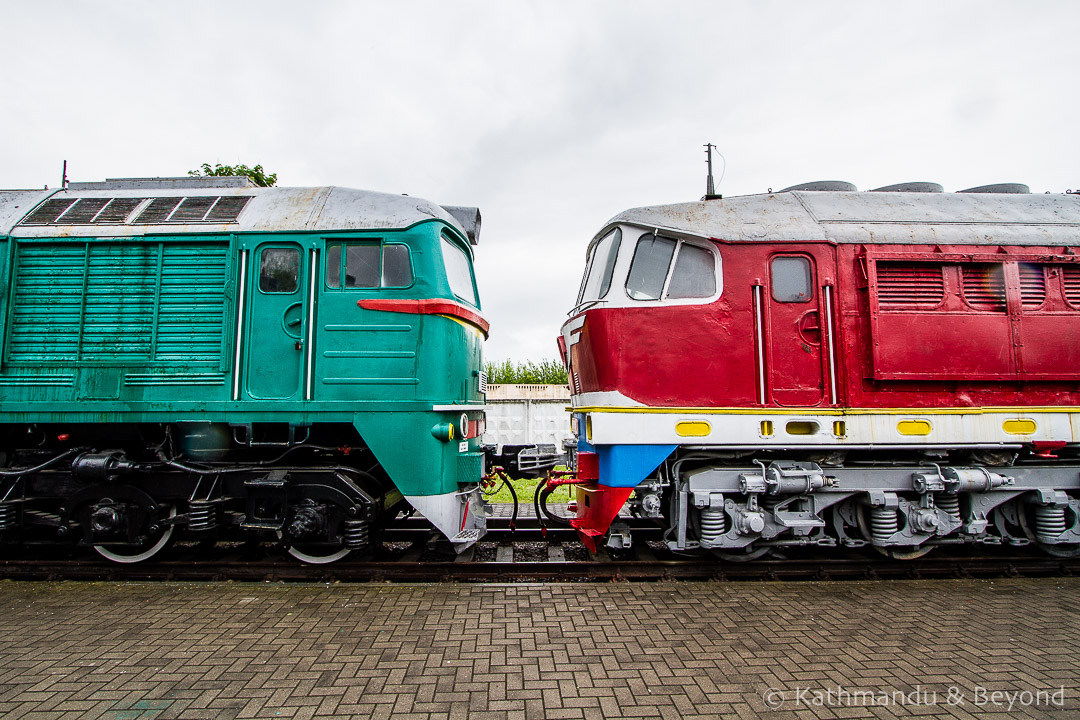 Museum of Railway Technology in Brest
---
Click here to see more photos of Belarus
---
LIKE IT? PIN IT …


---