Moldova Travel Blog
Travel guides, itineraries, abandoned places, street art and off-the-beaten-path places in Moldova
Hello and welcome to our Moldova travel blog. You will find all our Moldova blog posts in this section of our website.
Maybe you found our Moldova travel blog because you are considering a visit to eastern Europe, or perhaps you are partway through planning a trip to the former Soviet Union. Whatever the reason, we hope we can provide some useful resources and travel tips for Moldova.
Regular readers will know of our passion for travelling in countries that were once part of the USSR and Moldova ticks lots of boxes for us, with plenty of fantastic Soviet architecture, monuments and mosaics. Moldova is the least-visited country in Europe but there is plenty to see and do.
Our Moldova blog posts are generally aimed at independent travellers and backpackers like us and have a strong focus on travelling around using public transport, staying in budget accommodation and exploring off-the-beaten-path and lesser-visited places.
Browse all of our Moldova blog posts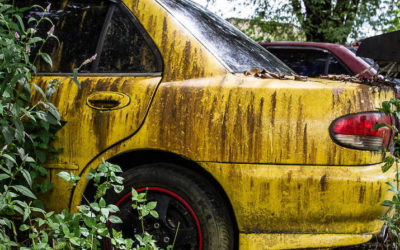 Photos abandoned cars and other battered vehicles. The faded beauty of neglected vehicles from the UK to Thailand, and Kyrgyzstan to Cuba.
If you enjoyed our Moldova Travel Blog…
Subscribe to our newsletter to receive our latest blog posts as well as our latest news from the road less travelled…