This weekend we had planned to go to Lumbini, the birthplace of Buddha. Determined to see a bit more of the country whilst we're here we were all booked and set to go. We had literally just picked up the airline tickets and were saying goodbye to Bijay when he said: "Hang on there's some breaking news coming through on my email …". To get to Lumbini you need to fly to an airport at Bhairawa in the south and in that part of the country, the day before, two opposing political youth groups clashed and one of the youths was killed. As a result, there is a curfew on the road mainly to the north but also slightly south between the airport and the road to Lumbini which is half an hour away from the airport. So, it was initially a bit frustrating as there actually haven't been that many weekends when we've both been here and able to get away! So Lumbini is postponed and instead, yesterday we went to Bungamati which is in a valley around 12 kilometres from the city. Saturday is the Nepalese equivalent of our Sunday (well, our Sunday when all the shops and businesses remained closed) so the roads are much emptier than on other days of the week and we got out of the city quickly. It's also quite remarkable how after driving through dusty, ramshackle parts of town, all of a sudden the urbanity stops and it becomes green fields and very little traffic.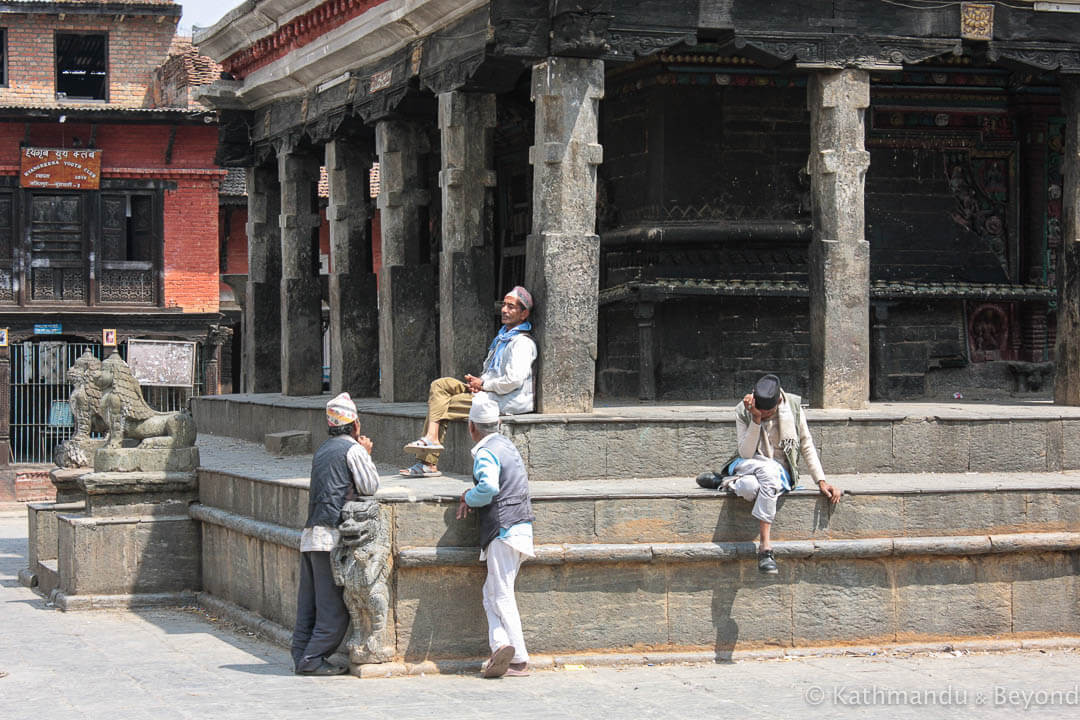 Bungamati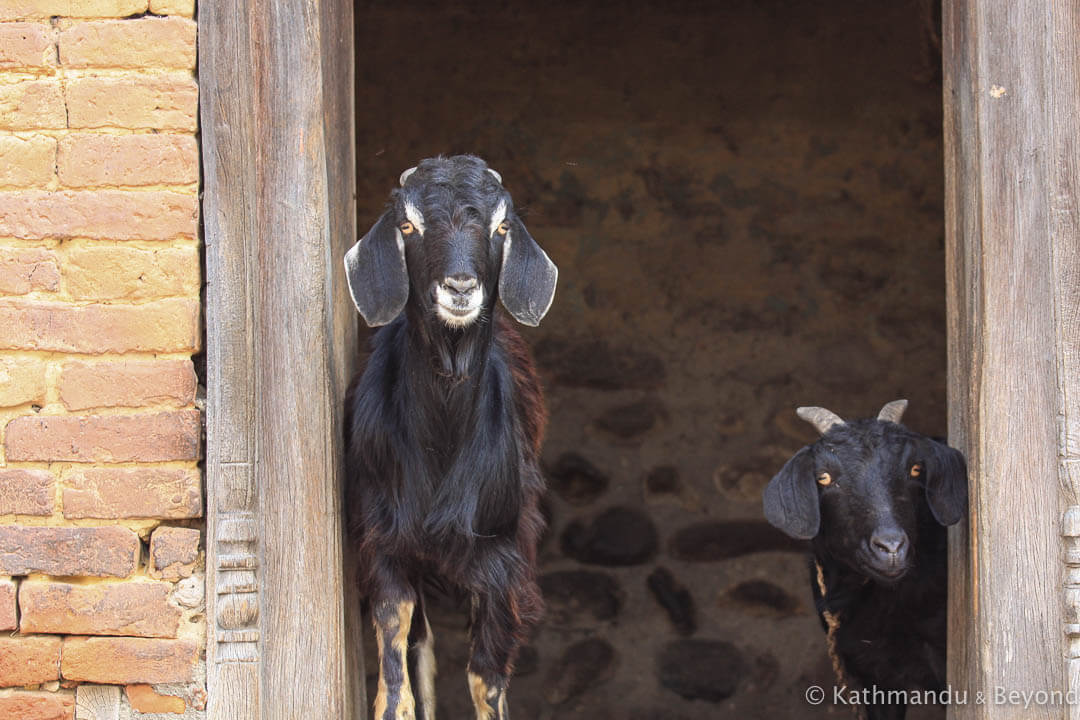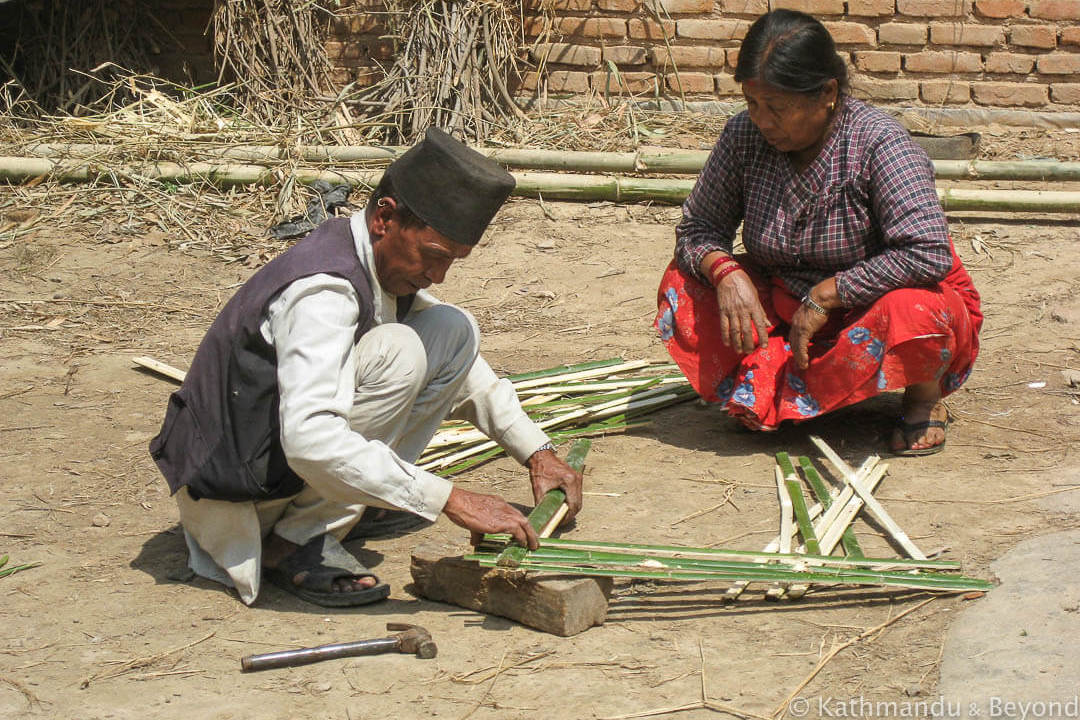 Bungamati
Bungamati is a traditional Newari town which dates back to the 16th century and still retains a very traditional feel. As a certain guidebook says "The windy cobbled streets are too narrow for vehicles…". However, I don't think our taxi driver had read that particular guide-book and before we knew it he was navigating afore-mentioned narrow, cobbled streets! How NOT to minimise your impact as a tourist on local life and traditions! We made a discreet exit from our taxi and tried to blend in. The heart of the village is a large square with a central temple surrounded by the familiar red brick buildings and intricately carved windows and doors which is traditional Newar architecture. We spent some time wandering and sitting in the square amusing the children who were keen to practise their English and scare us with their plastic Dracula fangs. We then meandered around the streets where people were going about their daily life – men playing card or marbles, women doing the hard work of threshing wheat and building fences. There were no vehicles in the village (our taxi aside!) so it was very peaceful to just walk about without loud honking horns in our ears or having to dodge bicycles, rickshaws, and motorbikes.
We returned to Kathmandu for a late and slightly (OK, very) boozy lunch on one of Kathmandu's sunny rooftop terraces. It's been a beautiful warm and sunny weekend so hopefully, the sunshine is back to stay this time.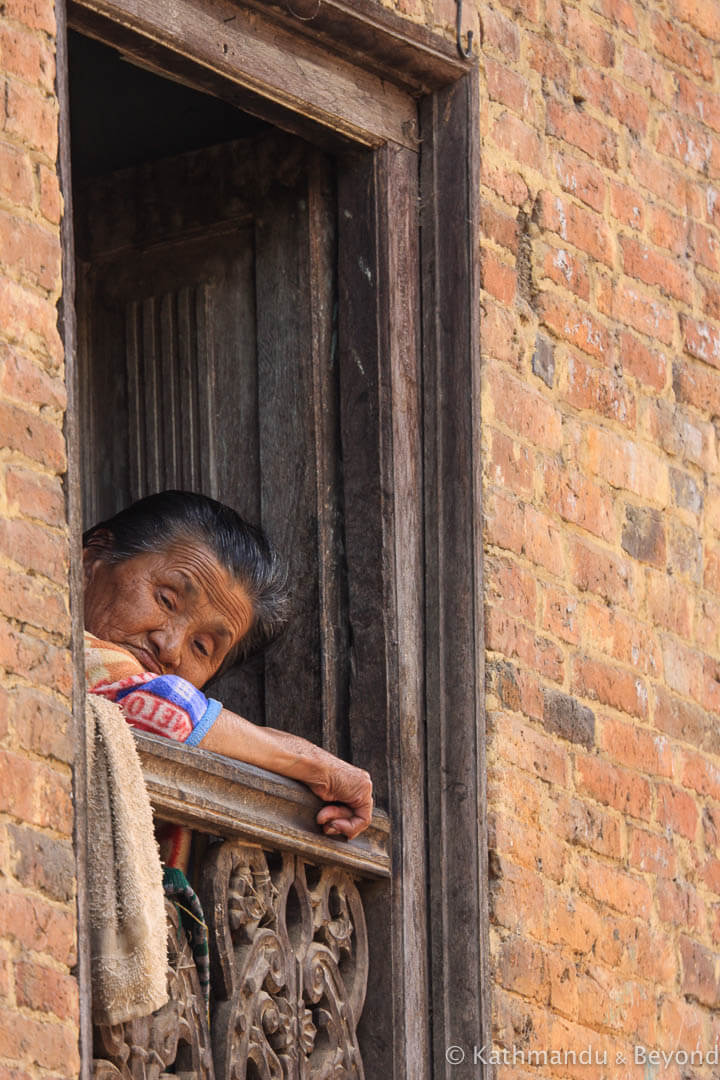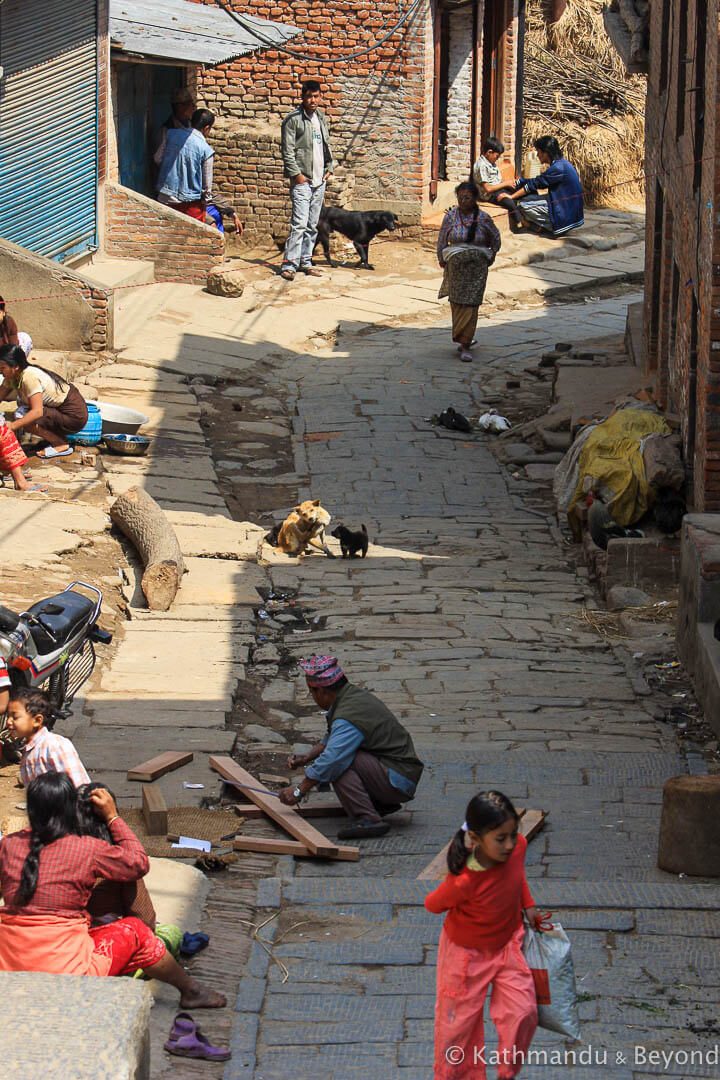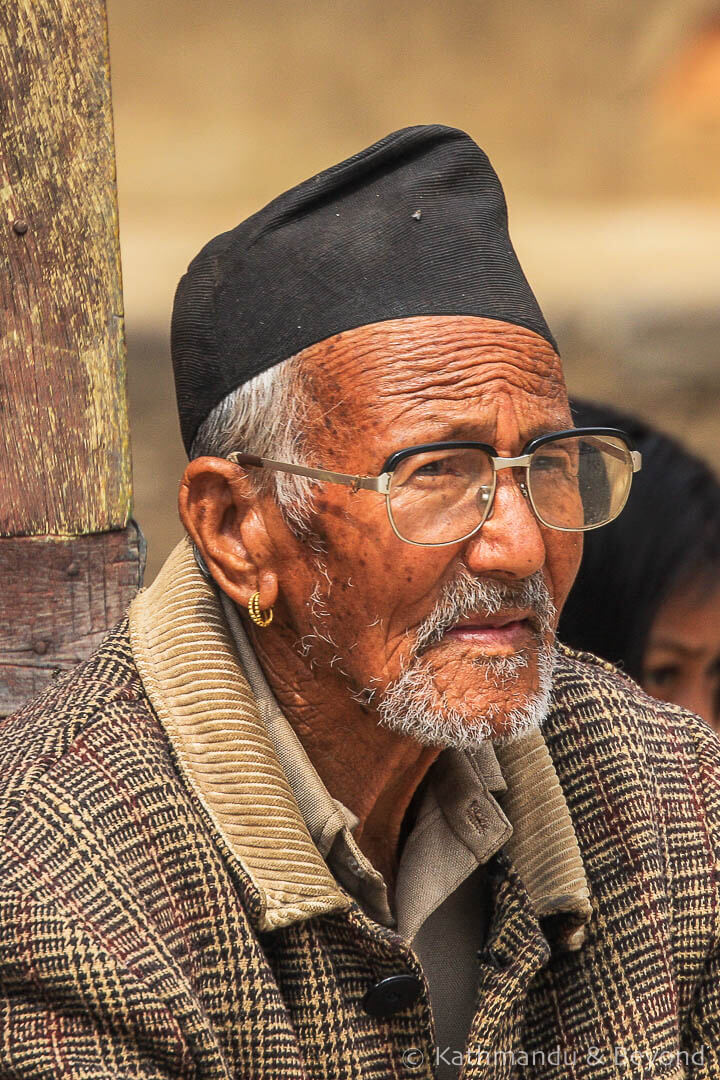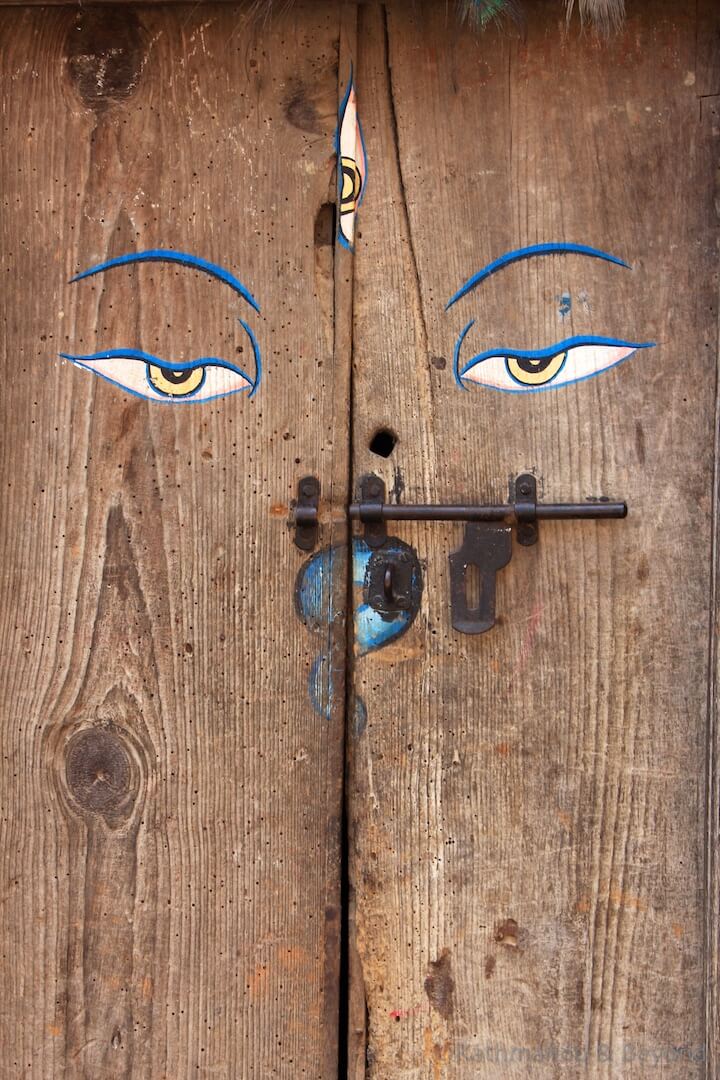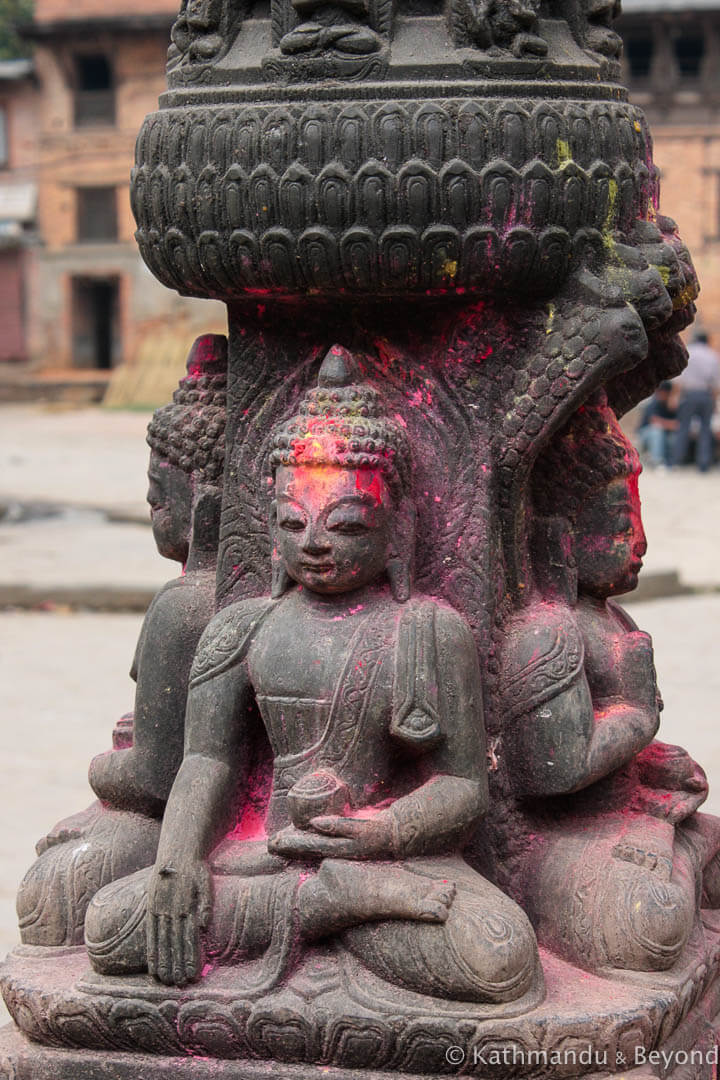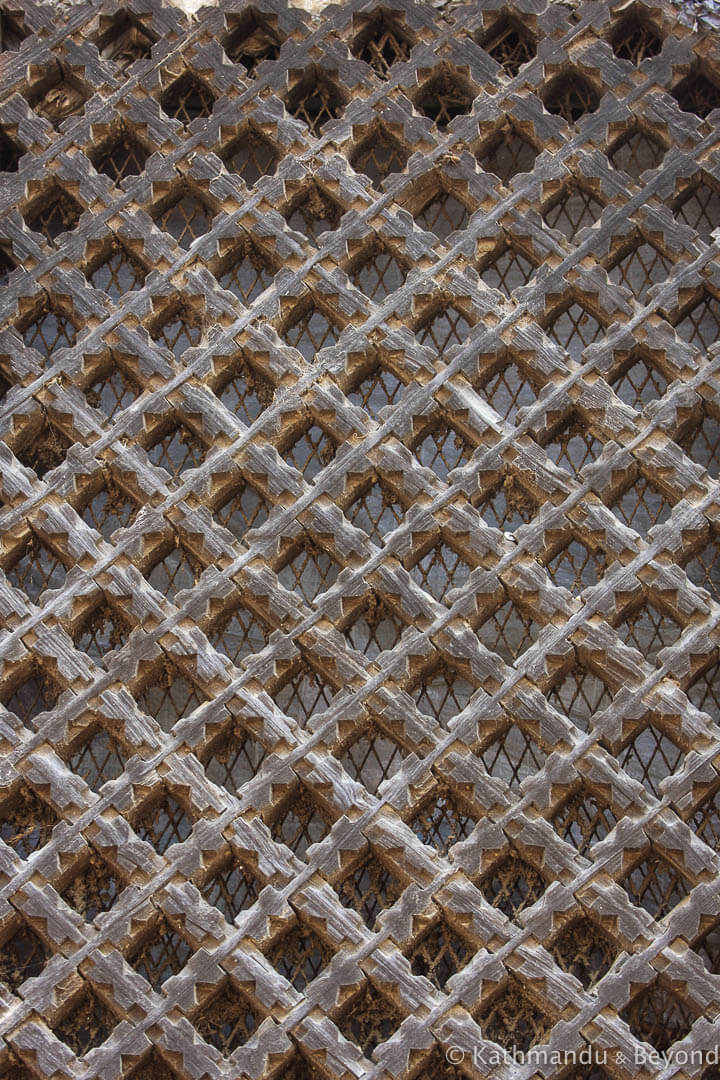 Bungamati