This is an online version of our July 2019 newsletter. If you'd like to sign up to future updates, you can do so
here
.
We thought it was about time we said welcome to all of our new subscribers and hello again to long-term readers who are probably wondering where we've disappeared to (at least when it comes to regular email updates).
If you follow us on Facebook, you'll know we are currently making up for a relatively quiet start to the year travel-wise. The truth is that Kirsty had a health niggle that needed checking out (all good news on that front, so far), and we've also taken on a bit more freelance work so needed to stay put for a while in order to get into some kind of routine.
We kicked off our summer travels with a couple of weeks in Romania, and are currently taking a few days off to catch our breath following a very busy nine-day trip around Bulgaria with a car hire. Our goal was to seek out as many socialist-era monuments and memorials as possible in the time we had. We've just counted them up, and we saw 101 of the many hundreds scattered across the country. Not a bad effort, we believe! Of course, the next job is to sort out all of the photos…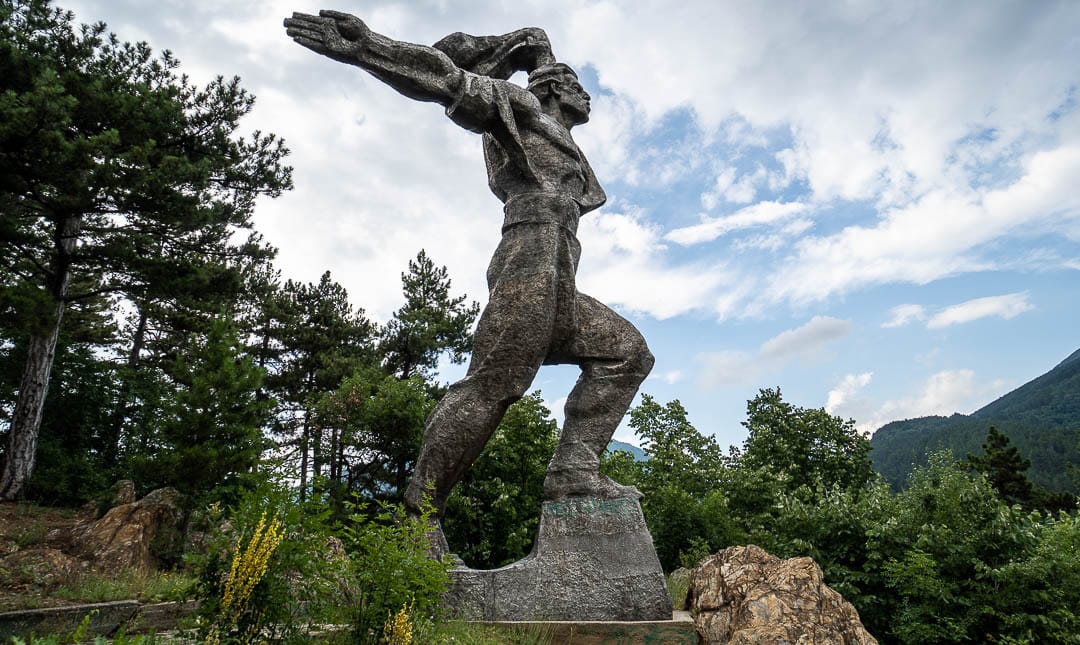 Monument to the September Uprising in Maglizh, Bulgaria
From Bulgaria, we're returning to Romania and then travelling into Moldova. Interesting fact: Mark celebrated Moldova as his 100th country almost three years ago to the day. Perhaps more interesting is the fact that although we've visited 38 countries (some more than once) and three unrecognised republics since then, Mark's country count is currently at 104. Although that confirms we're not serious country counters, in May we did take an indulgent three-country trip (Ireland, Sweden, and Denmark) to celebrate Kirsty's birthday and get her to that golden number of one hundred countries. But that's it, we've no ambition to visit every country in the world, and now that we've both passed our travel century, we can focus on returning to the parts of the world that interest us the most.
We had a fantastic trip to Tunisia earlier in the year, although we've only managed to publish one post about it so far! Our photo gallery is online though and if Tunisia is a place that you're interested in visiting as an independent traveller, hit reply to this email and tell us what you'd like to read about.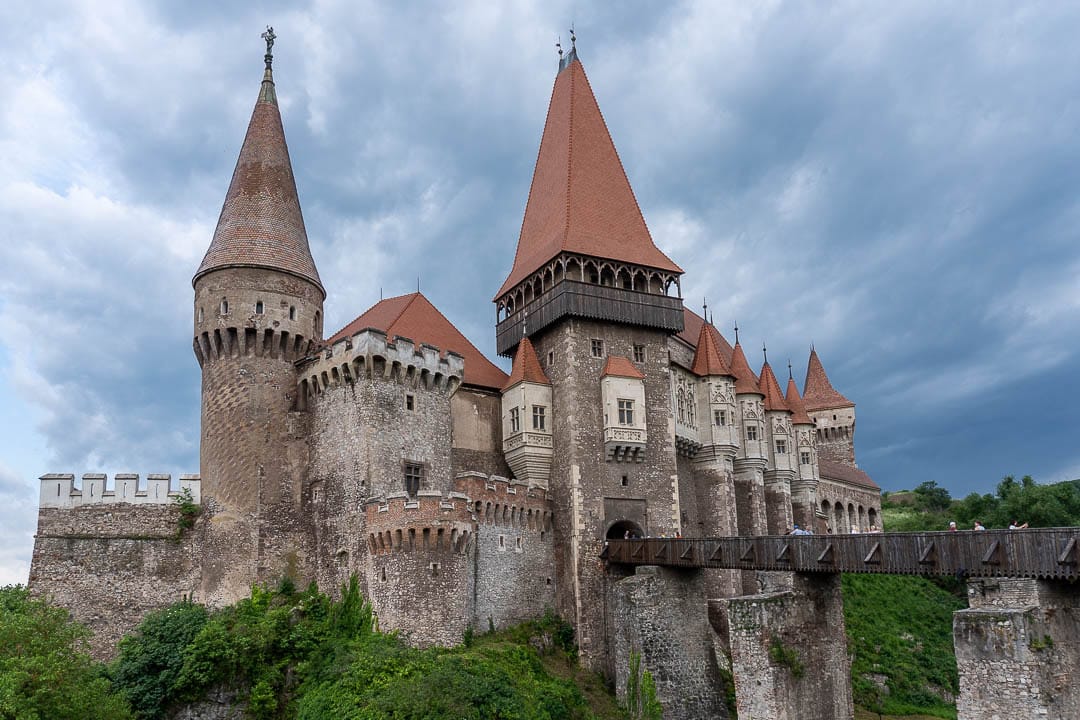 Corvin Castle in Hunedoara, Romania
What's new on the blog? Listing everything we've published since the last newsletter would be certain overload, so we've limited the links to a handful of highlights. Since our last newsletter, we've published over thirty posts featuring abandoned places. Popular posts include Soviet Sanatoriums in Tskaltubo, Georgia, Visiting the Bay of Abandoned Hotels in Kupari, Croatia, Abandoned Lithuania: Children's World (Jet Star 2) Amusement Park in Elektrenai and a photo essay featuring some of the abandoned swimming pools we come across during our travels. If you want to browse all of our abandoned places posts, you can see them here.
Kyiv (Ukraine) and Belgrade (Serbia) are two of our favourite capital cities. After several visits to Kyiv, we finally got around to writing about our favourite things to do in this fascinating city. We've also given our 'Things to do in Belgrade' post a huge update, so do check out those posts if you're planning a trip to either city.
Mark is continuing to upload images to Architectonics, so if Soviet-era monuments, socialist architecture, and brutalist buildings are your thing, be sure to check out this page.
Street art is Kirsty's domain and we have a new post featuring street art in Tbilisi. Other popular posts include Street Art in Kyiv, and Ipoh (Malaysia). Our posts highlighting Taiwan's prolific street art, especially the ones about Kaohsiung and Taipei, were also well-received.
And finally, a few more articles that you might like…
Don't forget to follow our journey on Facebook and Instagram – we'll be posting regularly about our off the beaten path discoveries. And, you can head over to kathmanduandbeyond.com to check out our latest blog posts. 
As always, we'd be delighted to hear from you… what are your upcoming travel plans? Are there are places or topics that you'd like us to cover in future posts? Do you have any comments (good or bad) about the usability of our website? Just hit reply on this email… 
All that's left is for us to thank you for following our travels and reading our ramblings. We really do appreciate it. Until next time…
Kirsty and Mark
Stay Posted
Keep up to date with our latest news and posts from the road less travelled…