A guide to visiting Yogyakarta's temples – the ones you should see and how to visit them
The aim of our guide to visiting all of the temples near Yogyakarta is to assist you in planning a visit to some of Java's most impressive sights, help you decide which ones you should see, and focus on visiting the temples independently using public transport where possible, rather than joining a tour.
Borobudur and Prambanan are the best-known temples in Java (possibly in all of Indonesia) and are two of the country's nine UNESCO World Heritage Sites. Both temples lie within easy reach of Yogyakarta, a tourist destination in its own right, known for its cultural heritage and traditional arts.
The temple complexes of Borobudur and Prambanan are justifiably popular but nearby, several easily-accessible smaller temples for the keen temple-phile to discover. They see far fewer tourists and are certainly worth visiting.
Borobudur or Prambanan?
If you are wondering whether you should visit Borobudur OR Prambanan, the answer is very definitely BOTH. The temples are so different and are both must-sees – so far as we are concerned, visiting one over the other is not debatable!
CONTENTS
Visiting Borobudur Temple including how to get there, where to stay, ticket prices and opening times
Other Borobudur temples:
Mendut Temple
Pawon Temple
Prambanan Temples including how to get there, where to stay, ticket prices and opening times
Other Prambanan temples:
Sambisari Temple
Sari Temple
Kalasan Temple
Sojiwan Temple
Sewu Temple
Plaosan Temples
Kraton Ratu Boko
Map of the temples near Yogyakarta including locations of bus stations
Borobudur Temple – the largest Buddhist monument in the world
Up there with Angkor in Cambodia and Bagan in Myanmar, the UNESCO World Heritage-listed Buddhist temple of Borobudur is stunning beyond comparison. Borobudur Temple Compounds (its official UNESCO listing) dates from the 8th and 9th centuries and is one of the greatest Buddhist monuments in the world. Not much is known about early life at Borobudur – it was discovered by Stamford Raffles (the founder of modern Singapore) in 1814 after being hidden deep in the jungle under layers of volcanic ash. This led to the belief that one of the reasons Borobudur was abandoned was because its inhabitants were driven away by a volcanic eruption. Another is that the desertion was due to mass conversions to Islam which began around the 13th century. It took months to clear the jungle and it took seventy years until the entire complex was fully revealed. UNESCO's funding and expertise helped restore Borobudur fully in the 1970s and was designated a World Heritage site in 1991.
Crafted from volcanic stone, Borobudur is shaped like a stepped pyramid with five terraces featuring sculptures and bas-relief panels depicting the story of Buddha's life. The temple's crowning glory is the upper terrace where there are three rings of belled-shaped lattice-work stupas hiding Buddha statues. Some statues are missing and many are damaged but the tops have been removed from a few stupas allowing the cross-legged Buddha statues to be admired.
Borobudur is Java's, if not Indonesia's, most popular tourist attraction and in certain seasons (June to August) and at particular times of the day (when all the coach loads of tourists arrive around 11am), the temple is infuriatingly busy. But put yourself in your own little Buddhist zone, try and ignore everybody else around you and appreciate the temple for what it is. Most people make a beeline for the top terrace where the view of the surrounding countryside is at its best but linger on the lower ones for a while and you will find that you are free to enjoy the ornate bas-reliefs relatively tourist-free. Another tip would be to avoid visiting on weekends and public holidays.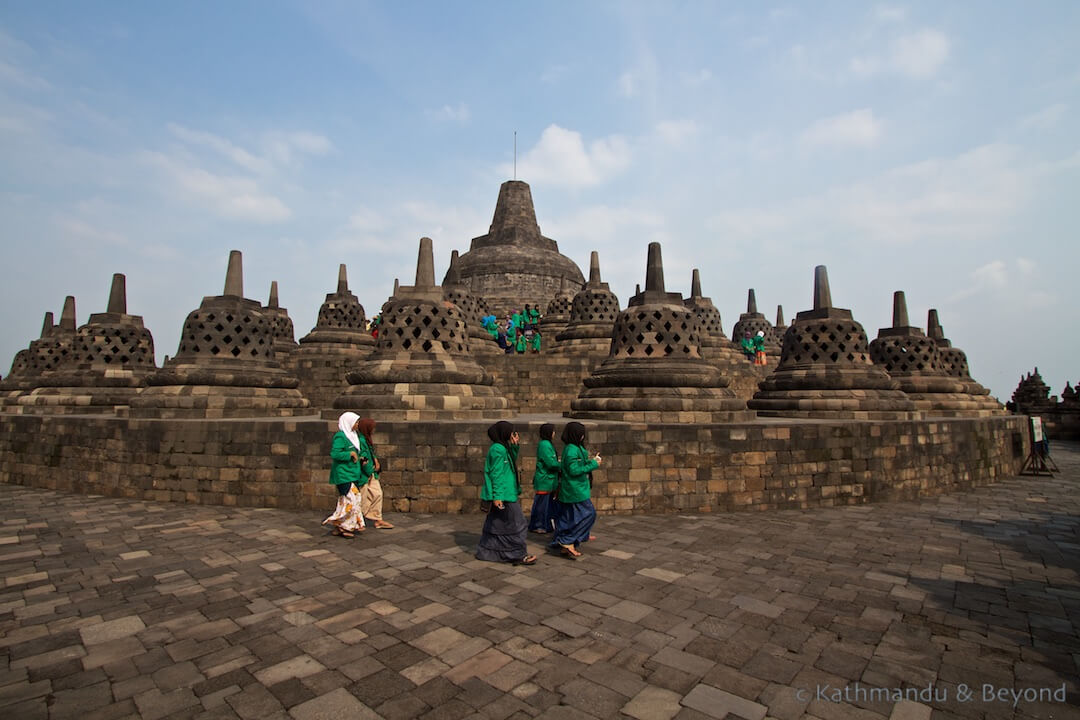 Borobudur
How to get to Borobudur Temple
Borobudur is located approximately 40km north of Yogyakarta and is an easy day trip from the city, but if you have the time it's worth staying nearby in the village of the same name for a night or two. There are accommodation options to fit all budgets and staying longer means you can visit the site at a less crowded time (as soon as the gates open!) and also enjoy the lush and verdant countryside that surrounds it. Travelling by bicycle is the best way to do this.
P.S. There's a map showing all the temples and other useful places like bus stations etc at the foot of the post.
Yogyakarta to Borobudur by bus
The bus ride from Yogyakarta to Borobudur will take around 1½ to 2 hours. You can take a DAMRI-operated (the state-owned public bus company) bus from a couple of places. The most convenient departure points are the bus stop at the central Yogyakarta Train Station (commonly known at Tugu Station) and Jombor Bus Terminal, six kilometres north of the city. Depending on the location of your accommodation, you may need to take a Trans Jogja city bus to either place (bus #2A and #2B). You can also take a bus from the airport directly to Borobudur.
Even though Tugu Station is easier, you need to pay greater attention to the departure times which are at 6am, 7am, midday, and then hourly from 1pm to 5pm. An afternoon bus works out fine if you plan on spending a night or two at Borobudur, and if you're visiting as a day trip, you'll need to make the 7am departure. From Jombor Terminal buses leave hourly throughout the day. The last return bus to Yogyakarta is at 3 pm (another good reason to spend the night in Borobudur).
Other ways to get to Borobudur
There are no train services to Borobudur. Of course, one of the quickest and easiest ways to get to Borobudur is by taxi, and the fare should cost 300,000 IDR (about US$20 *). A bus ticket costs around a dollar, so the taxi is far from the cheapest option. Another idea, if you are planning on staying the night at Borobudur, is to take a cheap tour from Yogyakarta to Borobudur and ditch it once you arrive if you want more time at the site (check whether or not the entrance ticket is included when comparing prices). You can then make your way back to Yogya at a more leisurely pace the following day.
* US dollar equivalents quoted here, and further down, are based on the IDR – USD exchange rate at the time of writing (May 2020) but be aware that the currency experience a lot of fluctuation.
For ease, we've quoted entrance costs in US dollar but you have to pay the equivalent amount in Indonesian Rupiah (IDR) either in cash or by debit or credit card (Visa and Mastercard are accepted). This applies to the three main temple complexes (Borobudur, Prambanan and Ratu Boko).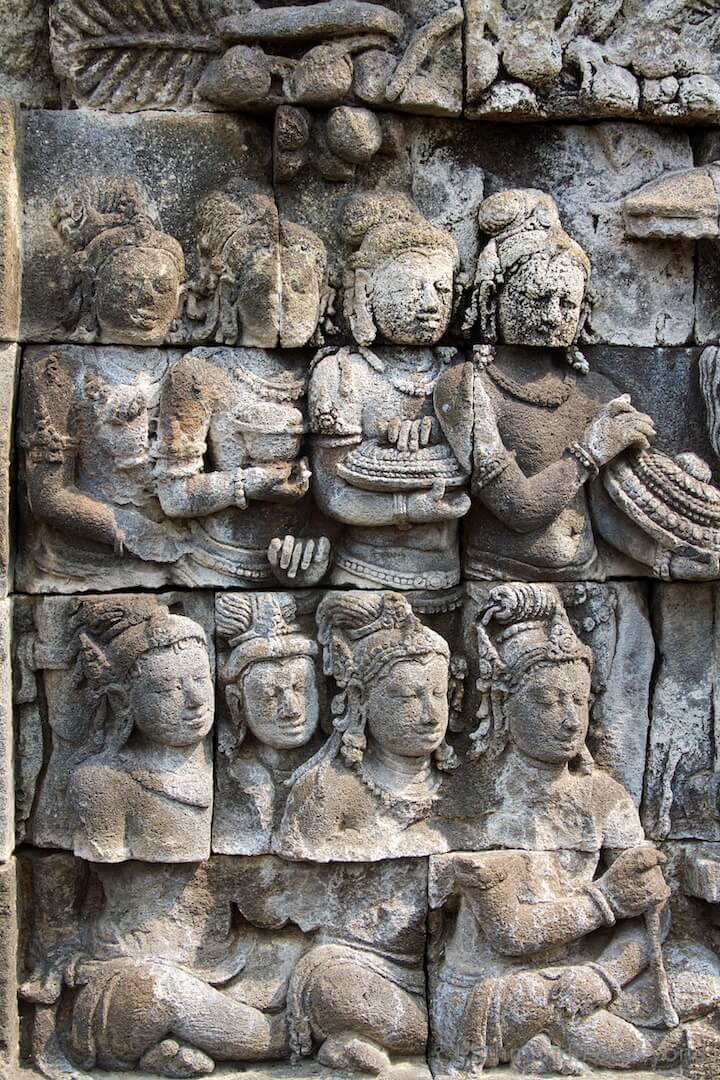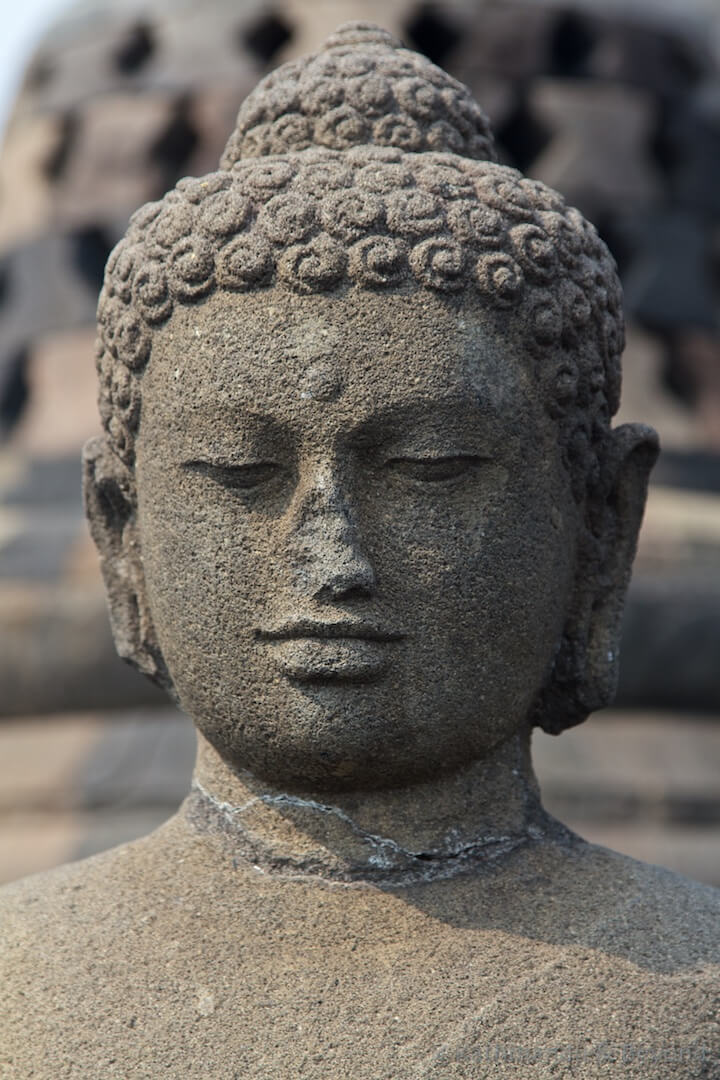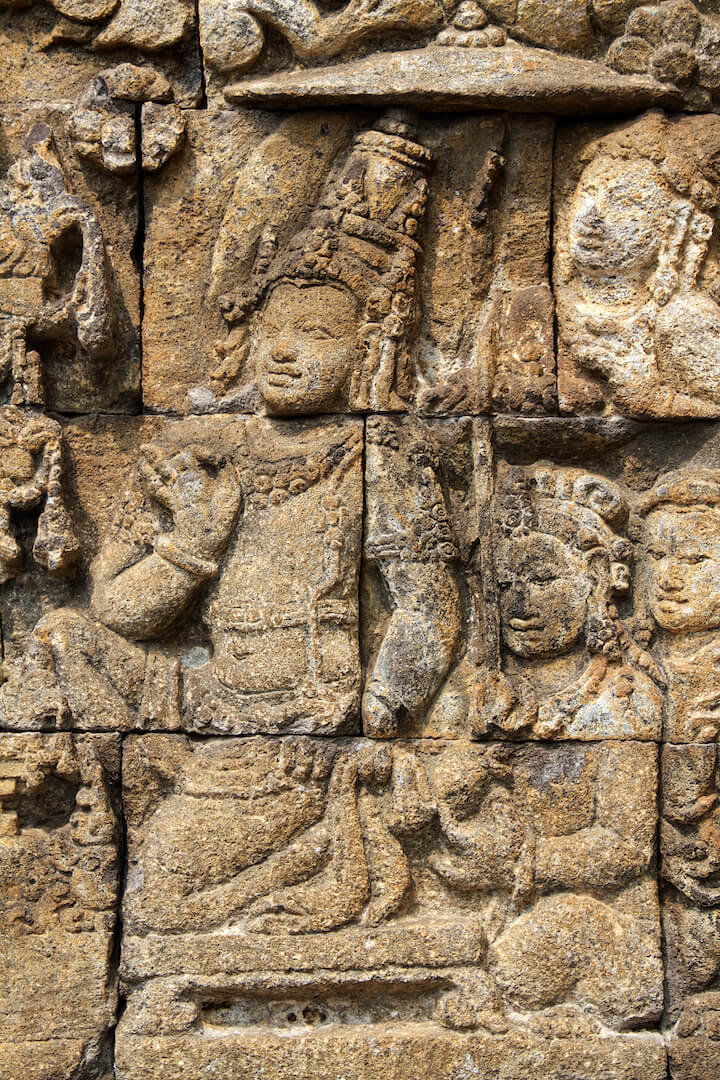 Borobudur
Opening hours and entrance fee
The Borobudur complex is open daily from 6am to 5pm. Tickets cost the equivalent of US$25 per person for adults (children aged 3 to 10 pay US$15 and under 3s visit for free).
Viewing the sunrise or sunset with the temples in the foreground is an attraction for many visitors. If you want to visit Borobudur for sunrise, a ticket which includes sunrise access will cost US$34 (500,000 IDR). The tickets need to be purchased at the Manohara Hotel which is the start point for everyone partaking in this special access. You will be led to the dedicated sunrise entrance point and enter the complex at 4.30am (depending on the time of year the sun rises over Borobudur between 5.09am and 5.52am).
Visitors planning to forgo the early wake-up call in favour of sunset should note that sunset is usually around 5.30pm*, half an hour after the complex closes. To witness a Borobudur sunset you'll need to purchase a special ticket that includes permission to remain at the temple until 6.15pm, at a cost of around US$34 (IDR 500,000), also purchased from the Manohara Hotel.
* Being close to the equator, there is little variation in the time the sun sets at Borobudur. Between May and September (the dry season and therefore high season), it's between 5.27pm and 5.39pm, and in the winter, from December to March it's closer to 6pm.
Where to stay when visiting Borobudur Temple
Although many people visit Borobudur as a day trip from Yogyakarta, we recommend spending the night there, especially if you are an independent traveller arriving by public transport.
Borobudur has accommodation options for all budgets, and you can spend several hundreds of dollars a night on luxury resorts such as Amanjiwo or the Plataran Borobudur, or ten dollars on a simple but welcoming homestay. Of course, there are plenty of options in between, for example, Efata Homestay which has simple rooms for around US$20 for a double room with breakfast.
You can also stay at the Manohara Resort, the only hotel within the temple complex. Although it ticks the location, location, location box, and means you can roll out of bed just a few minutes before joining the sunrise tour which leaves from the hotel reception, it doesn't come cheap.
Combining Borobudur and Prambanan
If you are travelling by public transport, at a push, it's possible to combine Borobudur and Prambanan temples in one day. From Borobudur, you'll need to return to Jombor Terminal in Yogyakarta to take transport to Prambanan (see getting to Prambanan from Yogyakarta section below). However, if you want to see some of Yogyakarta's lesser-visited temples, you'll find yourself running out of time.
A combined ticket for Borobudur and the Prambanan temples costs US$45 per person.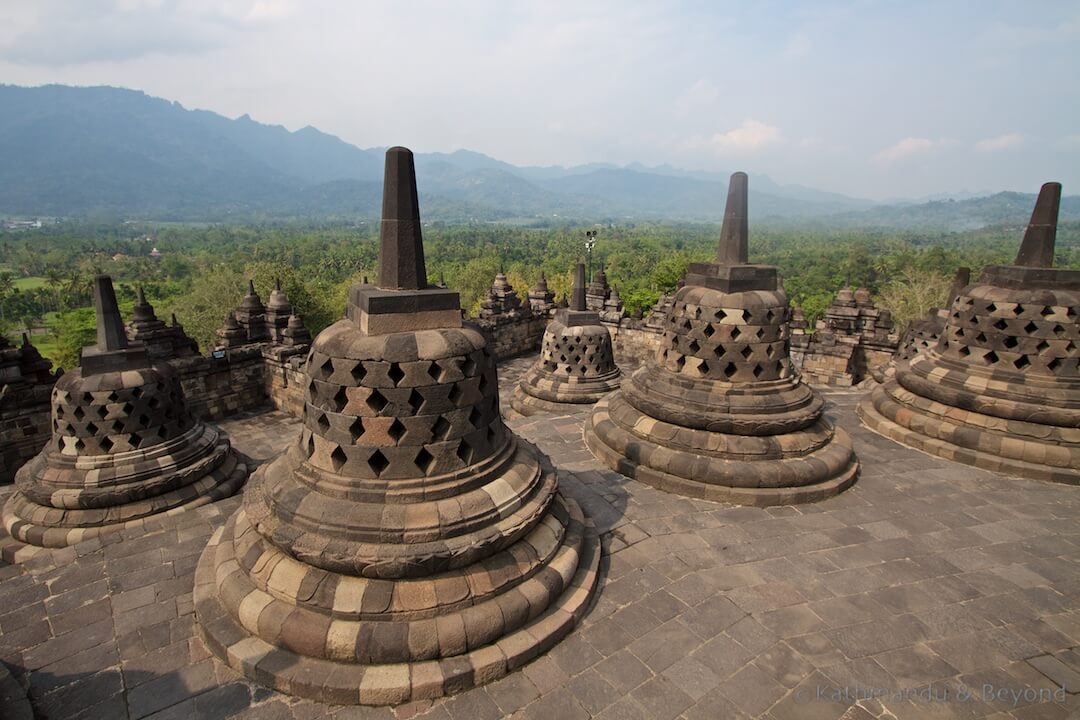 Borobudur
Other Temples near Borobudur
Mendut Temple
Around 3km east of Borobudur, is Candi Mendut, a 9th-century Buddhist temple (candi means temple in Indonesian). Whilst not as imposing and expansive as Borobudur, the temple has a relaxed atmosphere and houses an exquisite and impressive three-metre-high statue of Vairocana Buddha (a major buddha from the Mahayana 'Great Vehicle' blend of Buddhism). The statue is unusual because, in this instance, Buddha is sitting down western-style rather than in his usual lotus position.
Following a straight line, Mendut sits directly east of Borobudur with Pawan Temple in between. It is said that at one time, there was a paved road flanked by walls leading between the sacred sites.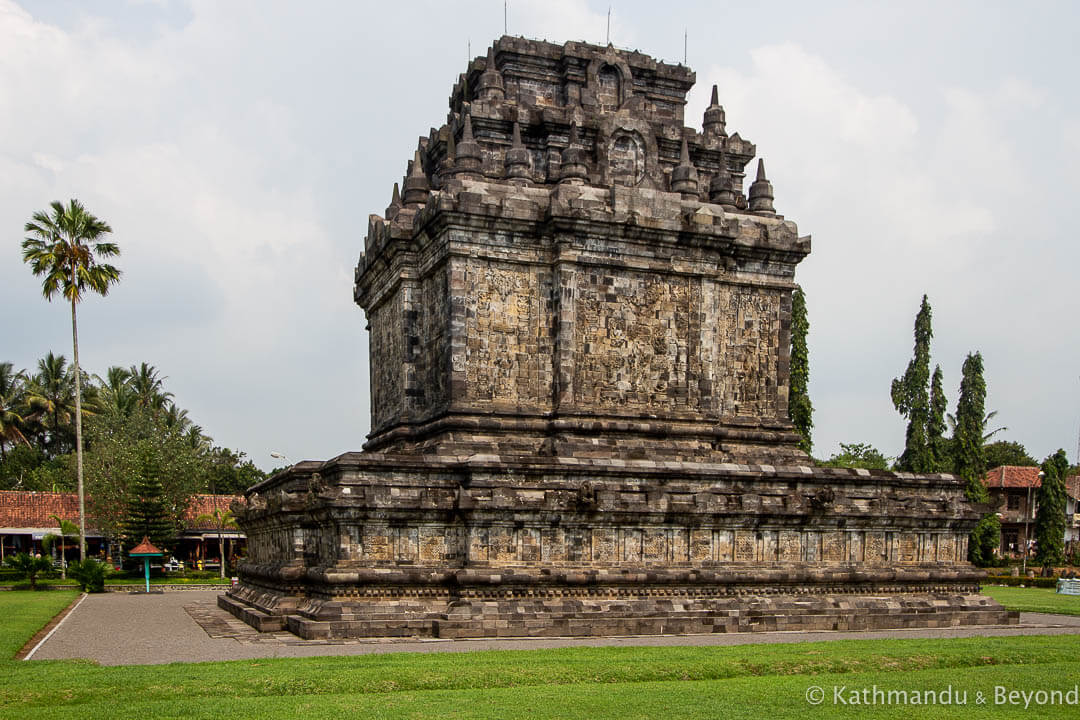 Mendut Temple
How to visit Mendut Temple
Mendut temple is best visited as part of a relaxed day in Borobudur. It is within walking distance from Borobudur but you could also hire a bicycle. Mendut may be small in comparison to Borobudur but don't be fooled into thinking you'll get less hassle from souvenir sellers – the vendors here are every bit as persistent as anywhere else! Most visitors find that an hour is plenty of time to spend at Mendut.
Opening hours and entrance fee
Mendut temple is open from 6am to 5.30pm. It is possible to buy a combination ticket including Borobudur, Pawon and Mendut (not applicable to sunrise or sunset tickets) for 450,000 IDR (approximately US$30). That may seem like a good deal but it's not when you consider individual tickets for the two smaller temples cost just 3,500 IDR (20 cents!). It is much better value to look at other combination-ticket possibilities.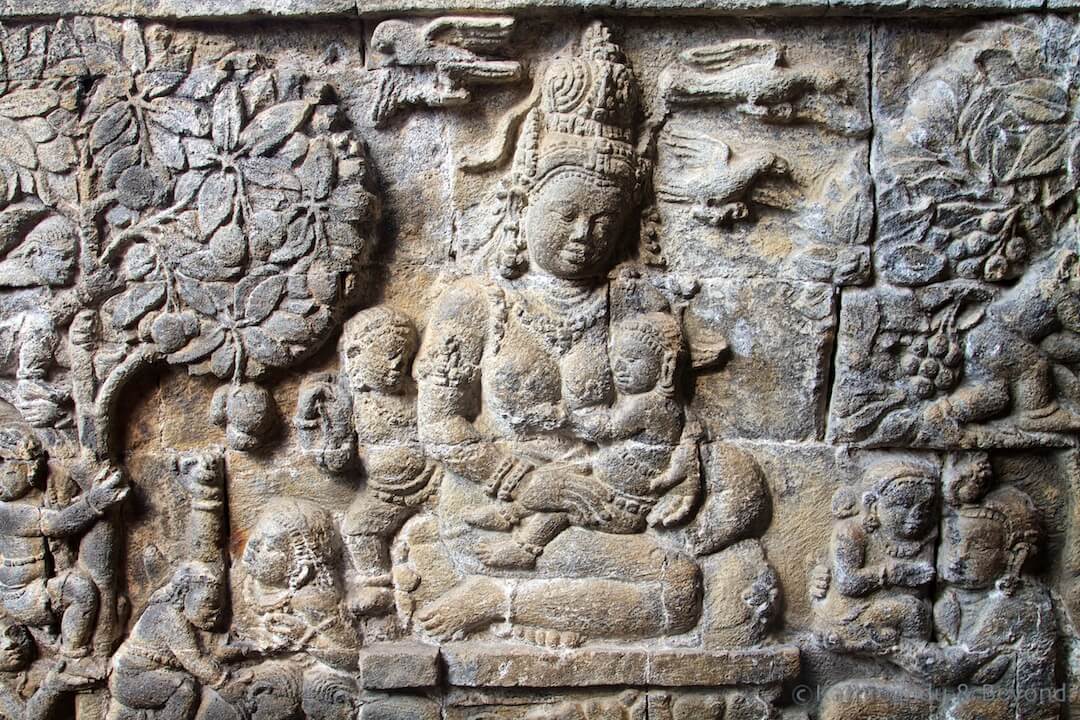 Mendut Temple
Pawon Temple (Borobudur)
Pawon Temple is just one kilometre east of Borobudur, and whilst it is the least impressive of the significant Buddhist temples in the area, if you are keen on temples, we recommend a visit.
How to visit Pawon Temple
As with Mendut, Pawon temple is easily visited from Borobudur and is only a ten-minute walk in the direction of Mendut temple.
Opening hours and entrance fee
Pawon temple is open from 6am to 5.30pm, and a ticket costs 3,500 IDR. The combination ticket options are the same as they are for Mendut temple.
Prambanan Temples – the largest Hindu temple complex in Indonesia
Located on the Prambanan Plain (along with the temples below), this 9th-century collection of Hindu temples is dedicated to the Hindu Trimurti; Brahma the Creator, Vishnu the Preserver and Shiva the Destroyer, a trio of gods often referred to as the Great Trinity or Hindu Triad. Known locally as Roro Jonggrang, Prambanan is the largest temple compound dedicated to Shiva in Indonesia and although its proximity to Borobudur leads to comparisons the styles are very different.
Like Borobudur, Prambanan was lost to the world for centuries and was rediscovered by the Dutch explorer, C A Lons, in 1733. Prambanan was declared a World Heritage Site by UNESCO in 1991, a listing which includes 240 temples that form Prambanan Archaeological Park.
As with Borobudur, Prambanan is popular with tourists, but the temples here are more spread out over a larger area so it is easier to wander off in a different direction. All of the temples at Prambanan are worth exploring but the most impressive are those dedicated to the gods of the Trimurti. There are vivid and elaborate scenes carved on the lower reaches of several of the temples, many depicting scenes from the great Hindu epic, the Ramayana.
How to get to Prambanan Temple
The Prambanan temple complex is fifteen kilometres east of central Yogyakarta and it's possible to reach by the local Trans Jogja bus. You can catch the #1A from one of the bus stops along Jalan Malioboro (check the route and bus stop locations on Google maps). Buses depart every fifteen minutes or so and take between 60 and 90 minutes depending on the traffic. The bus halts on the main road, close to the temple entrance. There are also intercity buses that can drop you in Prambanan, but the 1A is an easier option that costs the equivalent of 25 US cents in Indonesian rupiah.
Twice a day you can take the train between Yogyakarta and Prambanan. The Prambanan Ekspres (PRAMEKS) departs Tugu Station at 7.12am and 12.05pm, arriving at Prambanan Station approximately half an hour later. The fare is 8,000 IDR (55 cents). A taxi from Yogyakarta to Prambanan should cost around 40,000 to 50,000 INR (somewhere around the three-dollar mark).
Opening hours and entrance fee
Prambanan Temple is open from 6am until 5pm daily. There is no official sunrise or sunset visitor tickets. Sunset is around 5.20pm and it seems that if you are already inside the complex before 5pm, you may not get ushered out until just after the sun goes down.
A single entrance ticket for Prambanan will cost US$25 per adult and US$15 for children between 3 and 10 years old.
It's possible to get various combination tickets, but do check which is the most economical combo for what you want to see. Examples include Prambanan and Borobudur US$45, Prambanan, Plaosan, and Sojiwan US$30 and Prambanan and Ratu Boko (which includes a free shuttle service between two temples) US$45.
All ticket prices are quoted in US dollars and are approximate – you need to pay in Indonesian Rupiah (all major credit cards are accepted).
In the area surrounding Prambanan, there are several smaller temples worth visiting.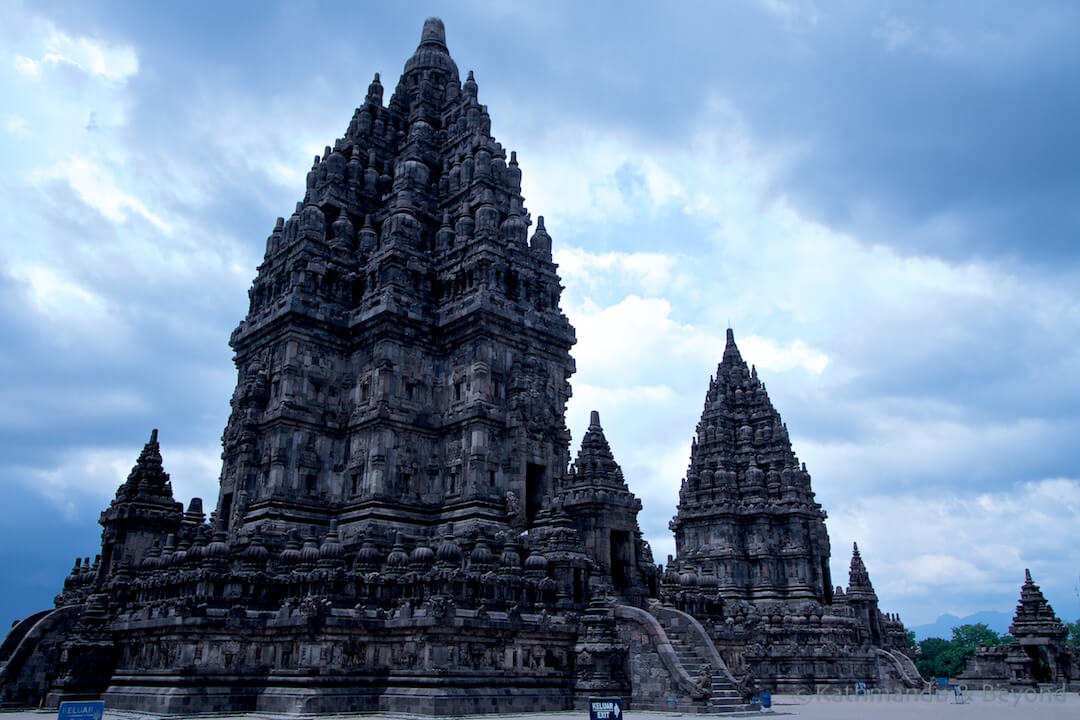 Prambanan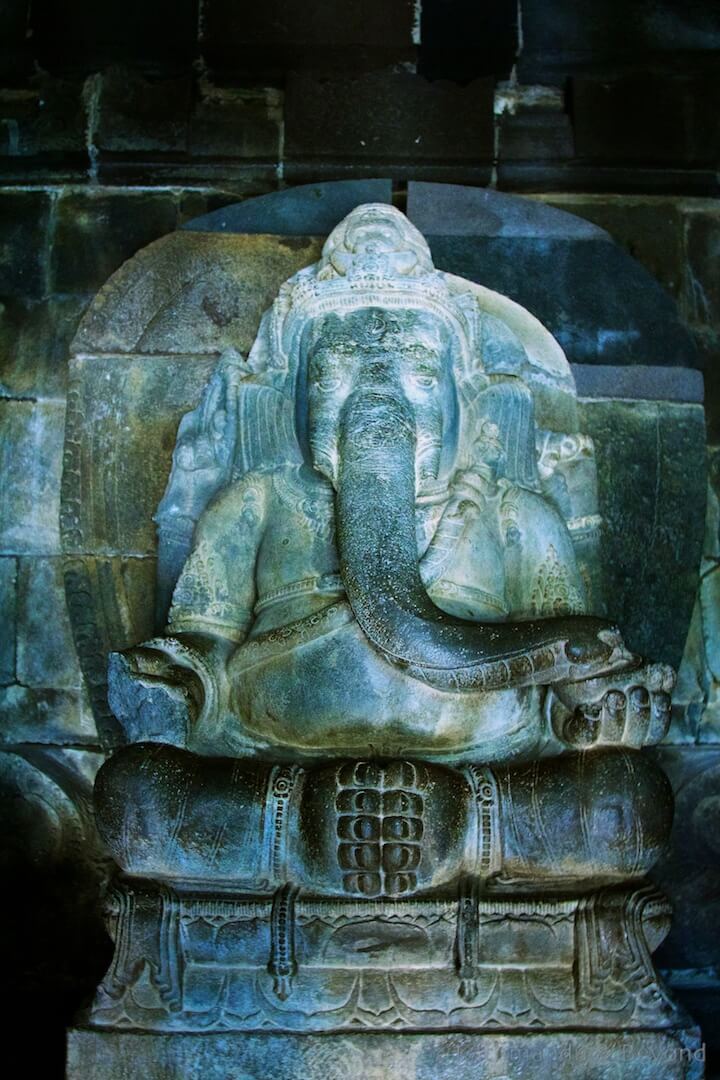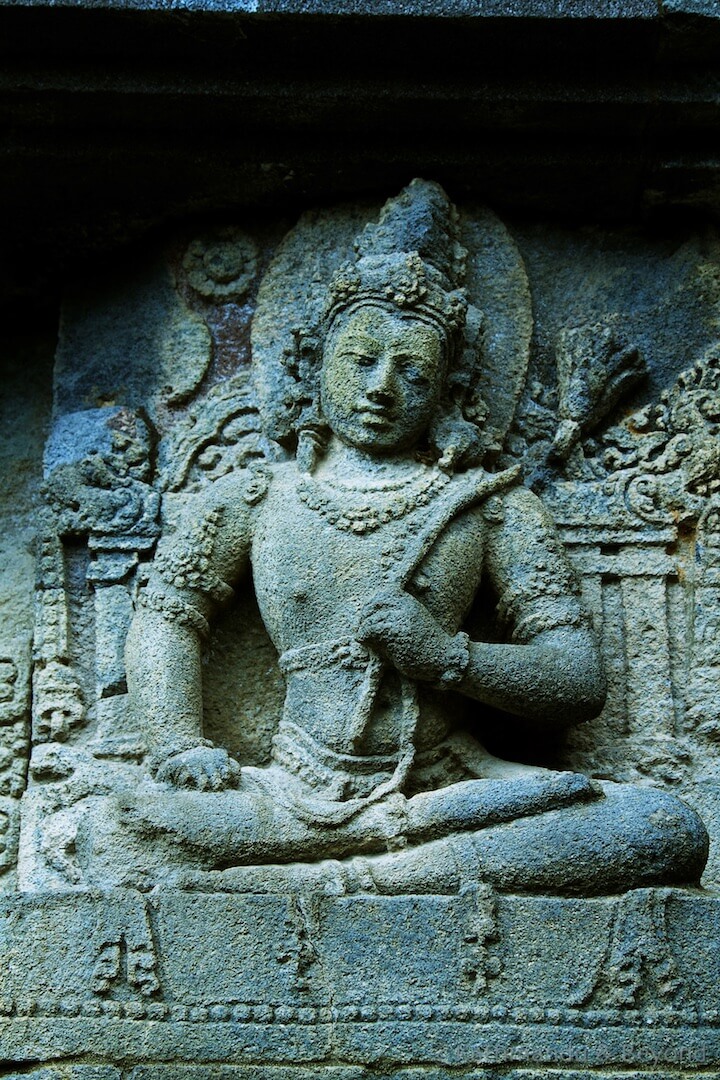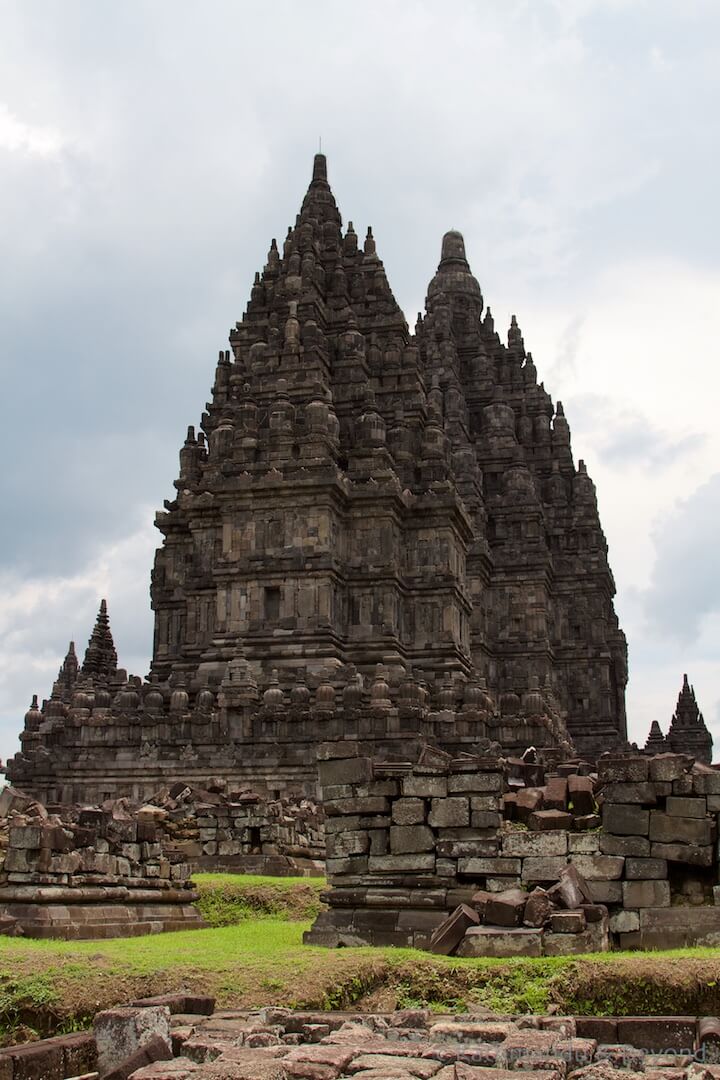 Prambanan
Sambisari Temple
Probably the most impressive of the smaller temples on the Prambanan Plain, Sambisari was accidentally discovered in the mid-1960s by a local farmer. Excavation work involved digging beneath centuries-old layers of volcanic ash and that is why the temple appears to be below ground level. Sambisari is located about 10 kilometres east of downtown Jogja.
Opening hours and entrance fee
Candi Sambisari is open from 7am to 5pm daily, and a ticket costs 10,000 IDR.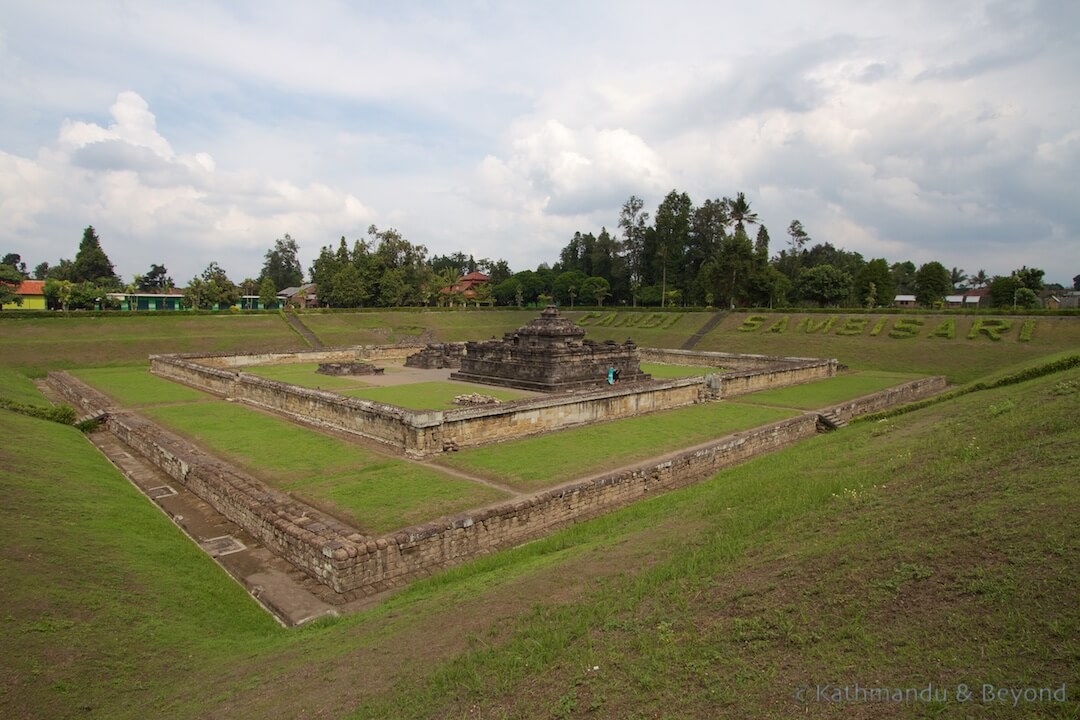 Sambisari Temple
Sari Temple
This Buddhist temple dates back to the 8th century and is located 13 kilometres east of Jogja, en route to Prambanan. There is only the one temple at the site but it is worth visiting for the elaborate bas-relief on the outer walls. It has been suggested that the temple was originally used as a monastery and residence for Buddhist monks. In the Javanese language, the meaning of sari is 'to sleep'.
Opening hours and entrance fee
Candi Sari is open from 8am to 3pm daily, and a ticket costs 10,000 IDR.
This Buddhist temple dates back to the 8th century and is located only 13km east of Jogja, en route to Prambanan. There is only the one temple at the site but it is worth visiting for the elaborate bas-relief on the outer walls. It has been suggested that the temple was originally used as a monastery and residence for Buddhist monks. In the Javanese language, the meaning of sari is 'to sleep'.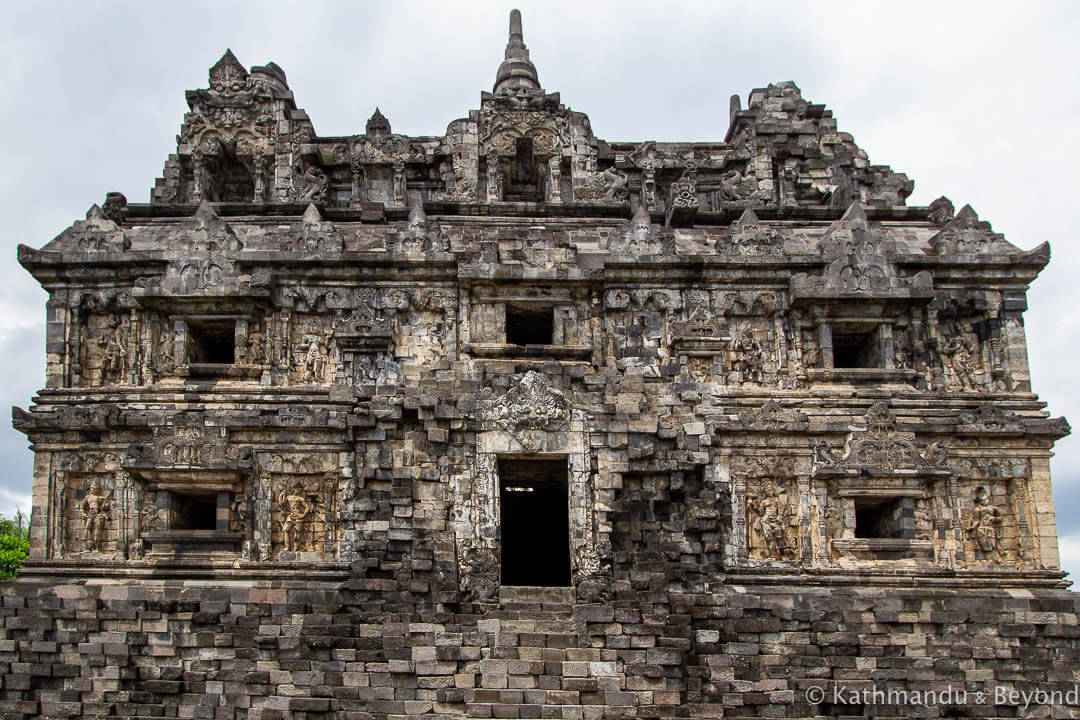 Sari Temple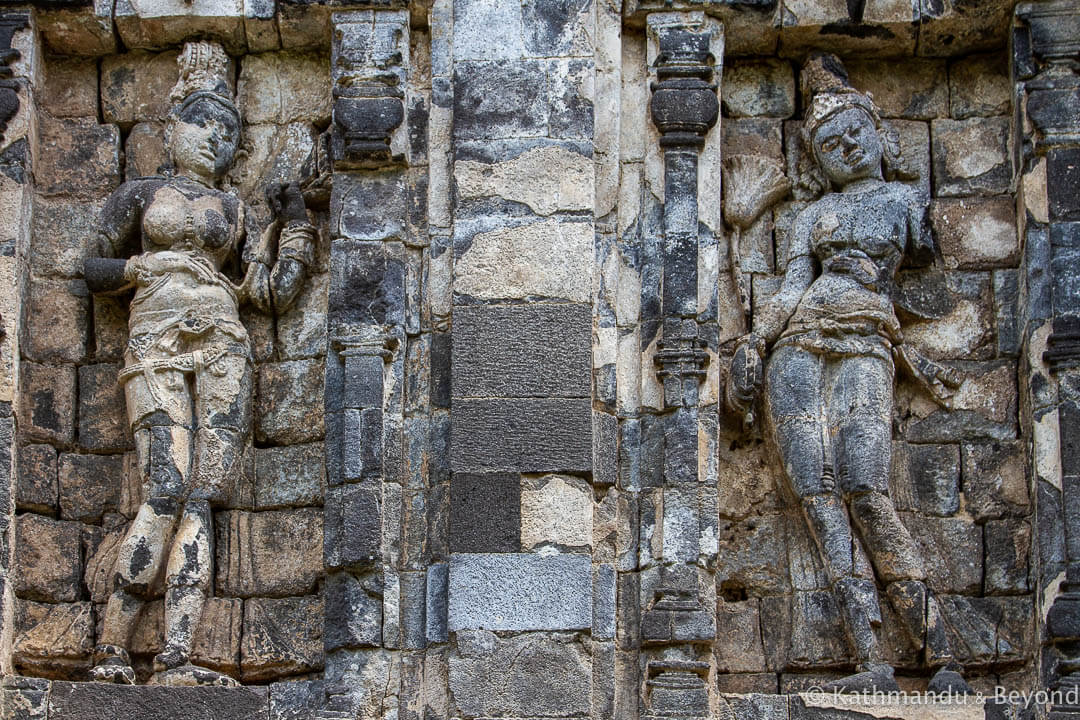 Sari Temple
Kalasan Temple
Kalasan is one of the oldest Buddhist temples on the Prambanan Plain. It is located just over the road from Sari temple. Not as well maintained as other temples on the Plain, Kalasan is none the less worth a quick peek to see the decorative doorways.
Opening hours and entrance fee
Kalasan temple is open from 8am to 5pm daily, and a ticket costs 10,000 IDR.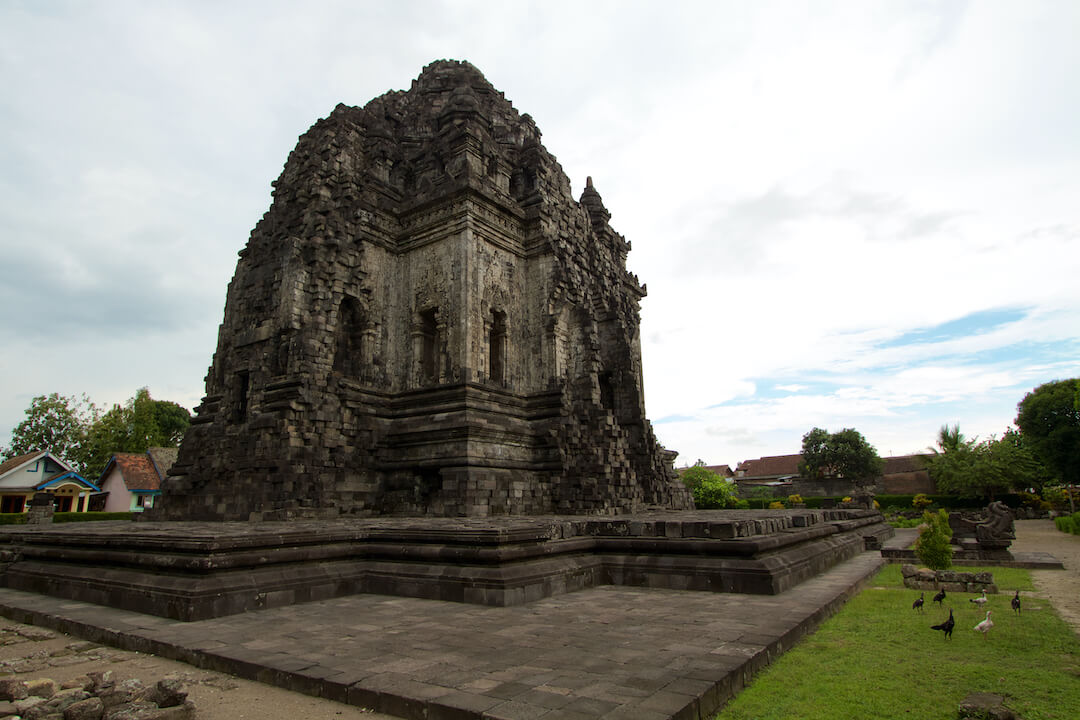 Kalasan Temple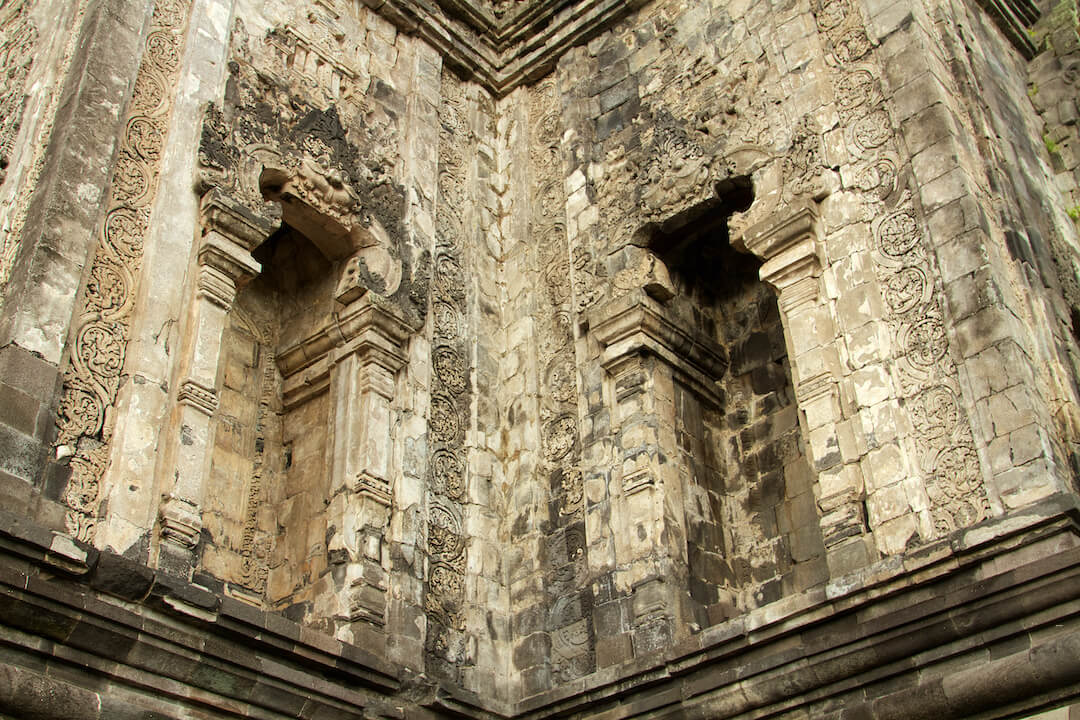 Kalasan Temple
Sojiwan Temple
The small but perfectly formed Candi Sojiwan lies two kilometres southeast of Prambanan. The highlight of this 9th-century Buddhist temple is the carvings around its base which depict tales from Buddha's life.
Opening hours and entrance fee
Sojiwan temple is open from 8am to 5pm daily, and a ticket costs 10,000 IDR.
Sewu Temple
Candi Sewu is within the same grounds at Prambanan Temple but is technically a complex in its own right. Dating back to 8th century, it notable as the second largest Buddhist temple complex in Java (after Borobudur). Like Prambanan, Sewu has lots of intricate carvings but as surprisingly few tourists both to continue to Sewu you can usually enjoy them in peace.
Opening hours and entrance fee
Sewu temple is open from 6am to 5pm daily, and entry is included in the Prambanan ticket fee.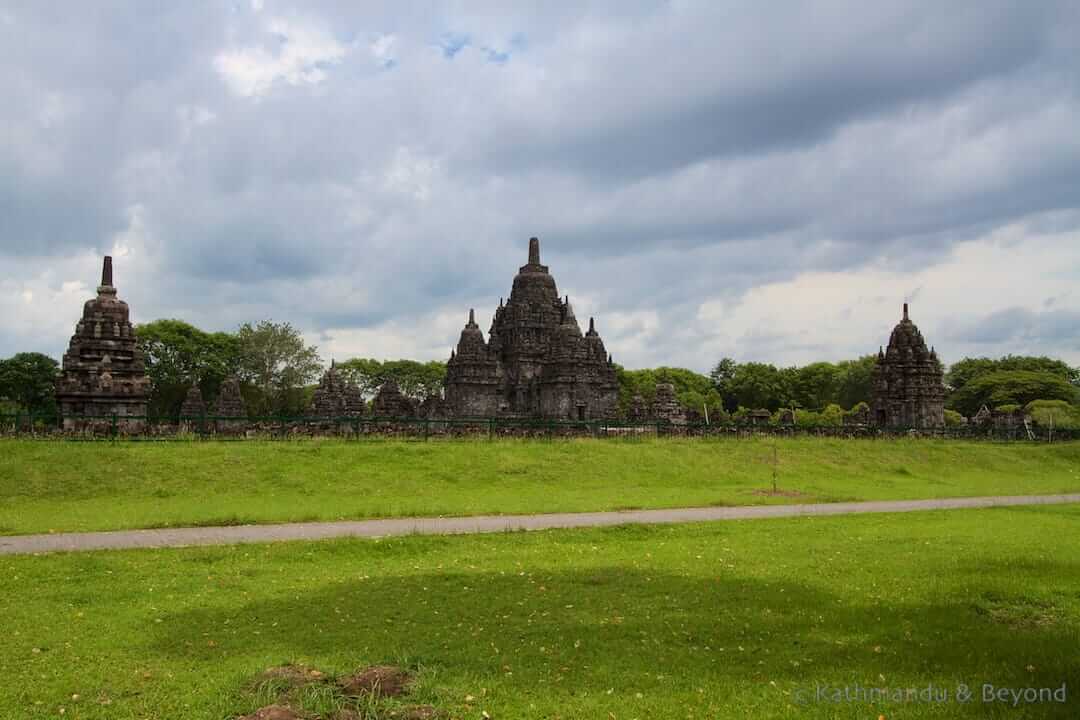 Sewu Temple
Plaosan Temples
This northeastern group of temples is 3km from the Prambanan complex. Built around the same time as the main temples, there are two identical temples with elaborate carvings featuring both Buddhist and Hindu insignia. It can be reached on foot (or by bicycle or taxi) by taking the road north from the main gate, about a kilometre east of Candi Sewu.
Opening hours and entrance fee
Plaosan temple is open from 6am to 5pm daily, and a ticket costs 3,000 IDR.
Kraton Ratu Boko
Kraton means Palace and Ratu Boko is a ruined 9th-century Hindu palace complex. Unlike the other historical buildings in the region, Ratu Boko isn't a temple and is believed to have been the central court of the Mataram dynasty. There are great views of Prambanan Plain and Mt Merapi, the most active volcano in the country, from this former royal palace and Hindu temple complex from Ratu Boko. Views aside, the archaeological site itself is also worth exploring.
It's fair to say that after visiting Borobudur and Prambanan, there is a good chance that nothing else in the vicinity is likely to compare. We were, therefore, a little indifferent about visiting Ratu Boko Palace. But what we found was surprised us. For starters, the majority of visitors don't bother to look round the ruins. They only come to see the view, which is especially popular around sunset. This ensures that the palace is nice and peaceful; something that Borobudur and the temples at Prambanan are not if you get your timing wrong. Furthermore, what is left of the palace and outer buildings is quite impressive. There are several smaller stone structures along with the main pendopo (audience hall) that are all worth a look and a good local guide will help bring the place alive.
Opening hours and entrance fee
The Kraton Ratu Boko complex is open daily from 6am to 5pm. An adult ticket for Ratu Boko costs the rupiah equivalent of US$25 (US$15 for children). You can get a combined ticket with EITHER Prambanan OR Borobudur for US$45, but not one that allows entrance to all three major temple complexes.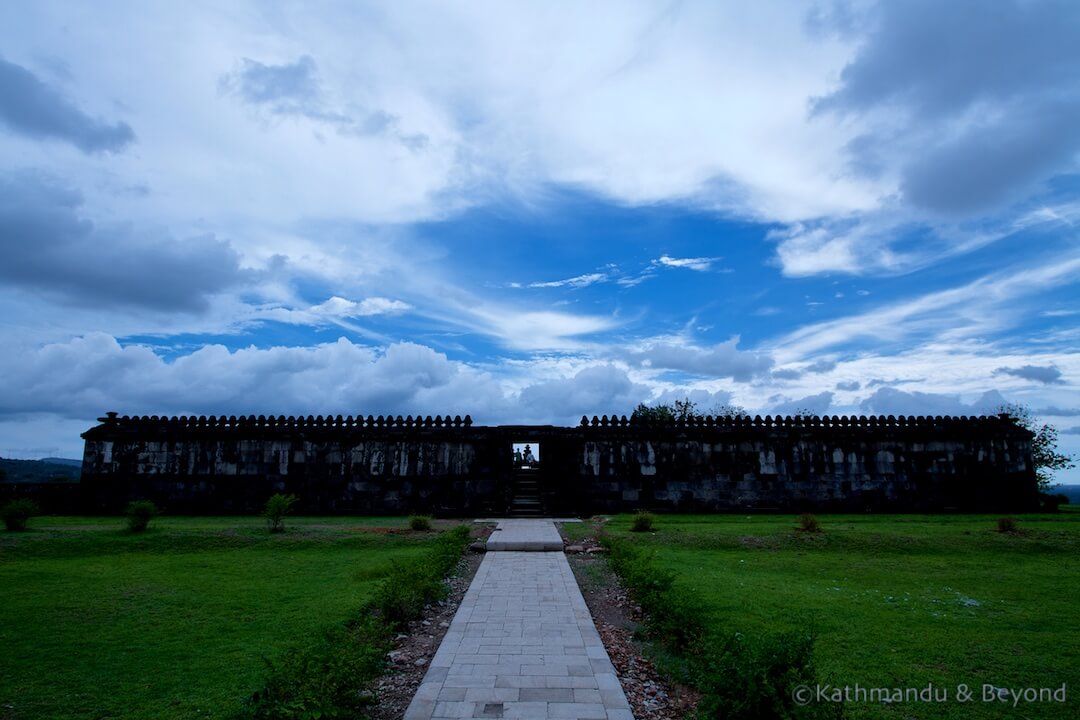 Kraton Ratu Boko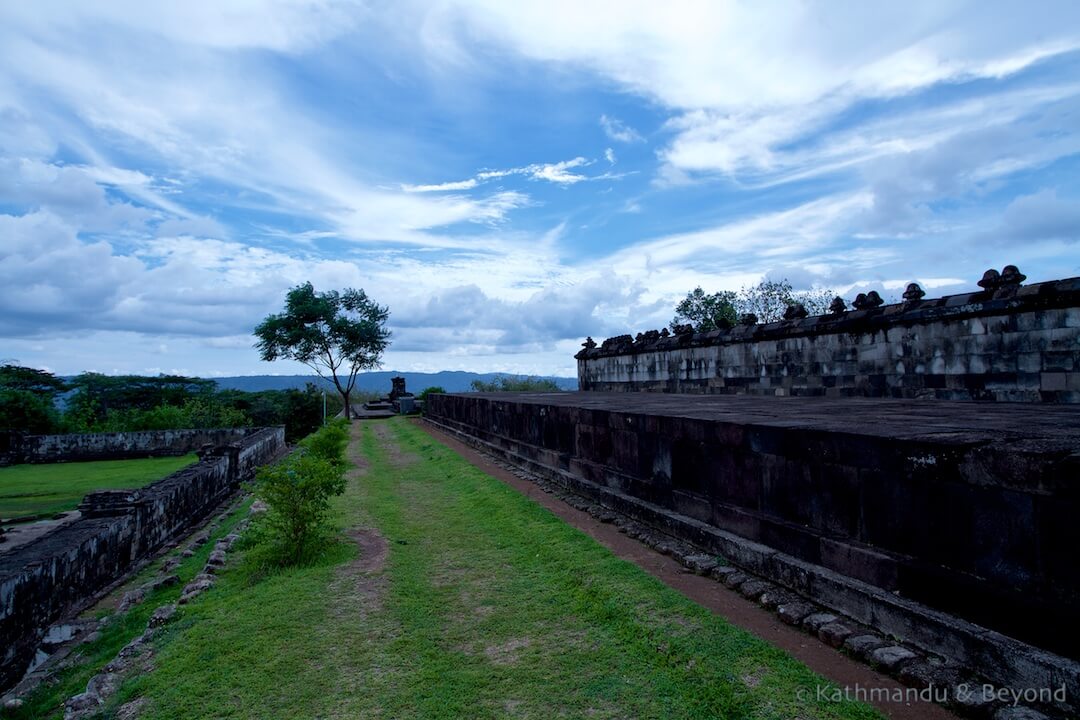 Kraton Ratu Boko
How to visit the temples around Prambanan
The Prambanan temples are situated approximately 17 kilometres northeast of Yogyakarta, and it's possible to visit all of the above Prambanan Plains temples as a day trip from the city. The distances between the temples are too far to visit them on foot unless you are a really keen hiker. Cycling is a great option but we recommend taking the longer back roads rather than the busy highway. There are plenty of bicycle rental shops in Yogyakarta, and a handful around Prambanan. Alternatively, plenty of taxis or becaks (the Indonesian equivalent of a cycle rickshaw) will be waiting to take you the short distances between temples.
Where to stay when visiting the temples on the Prambanan Plains
Its proximity to Yogyakarta means there is no compelling reason to stay in Prambanan, which these days is an extension to Yogya's suburbs. The choice of accommodation is also much better in Yogyakarta, but there are a few homestays closer to the Prambanan temples. A good option is Rumah Desa Homestay which has great reviews and can help arrange bicycle hire.
The best time to visit Java's temples
The best time to visit the Yogyakarta temples is during the dry season which usually runs from April under October. On the upside, rainy season (November to March) sees far fewer visitors and can lead to some dramatic photographs on account of the mean and moody skies.
Takeaway tips for visiting the Yogyakarta temples
Stay in a hotel or guesthouse close to the temples so you can be the first in the gate in the morning
Avoid visiting on weekends and public holidays
Dress comfortably and modestly, covering your shoulders and knees (sarongs can be borrowed at the temples), and wear comfortable footwear
Take plenty of water and snacks, a hat and sunscreen
Figure out which temples you want to visit and whether you want to go for sunrise or sunset at any of them to work out the best ticket combination for you
Remember that tickets can only be purchased in Indonesian Rupiah (IDR). Visa and Master Card credit and debit cards as accepted at the major temples)
If you are visiting Borobudur for either sunrise or sunset, you will need to take your passport
You can store backpacks and luggage at the main Information Centres
Map of the temples near Yogyakarta
Useful links
Borobudur Park – an official website with lots of information about Borobudur, Prambanan and Ratu Boko.
This post was first published on 1 July 2015 and was fully updated with up-to-date entrances fees and expanded on in June 2020. The temple parks are currently closed due to the pandemic but are reported to be re-opening soon. You can check here.
---
---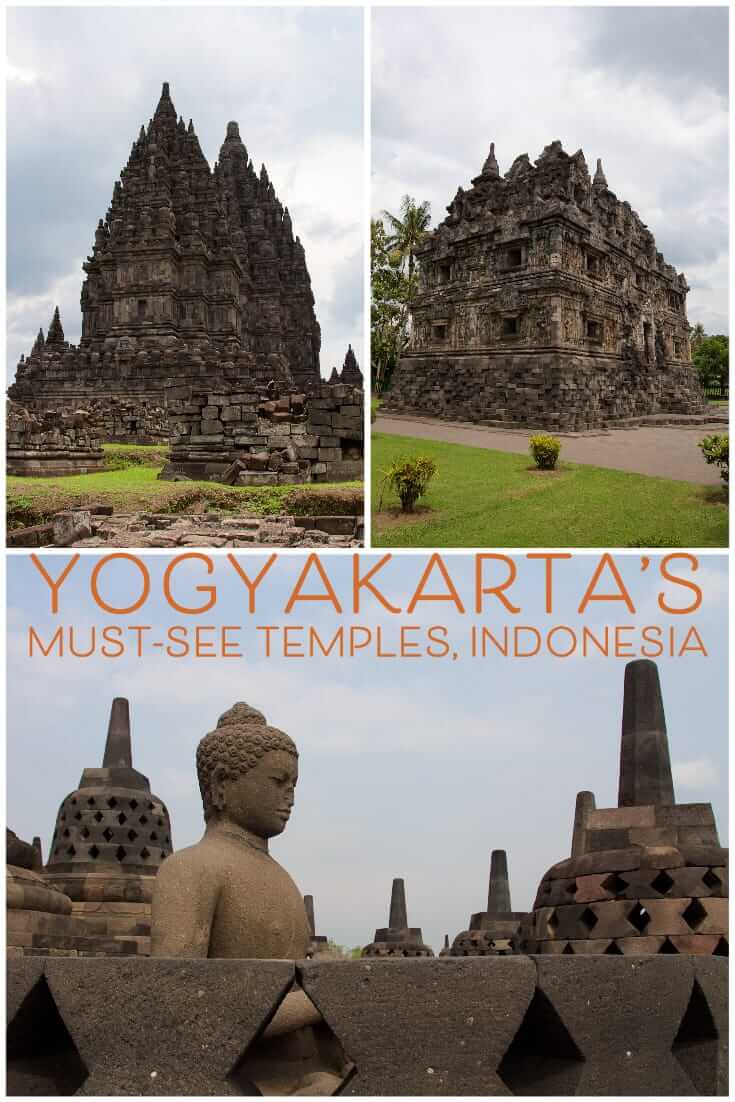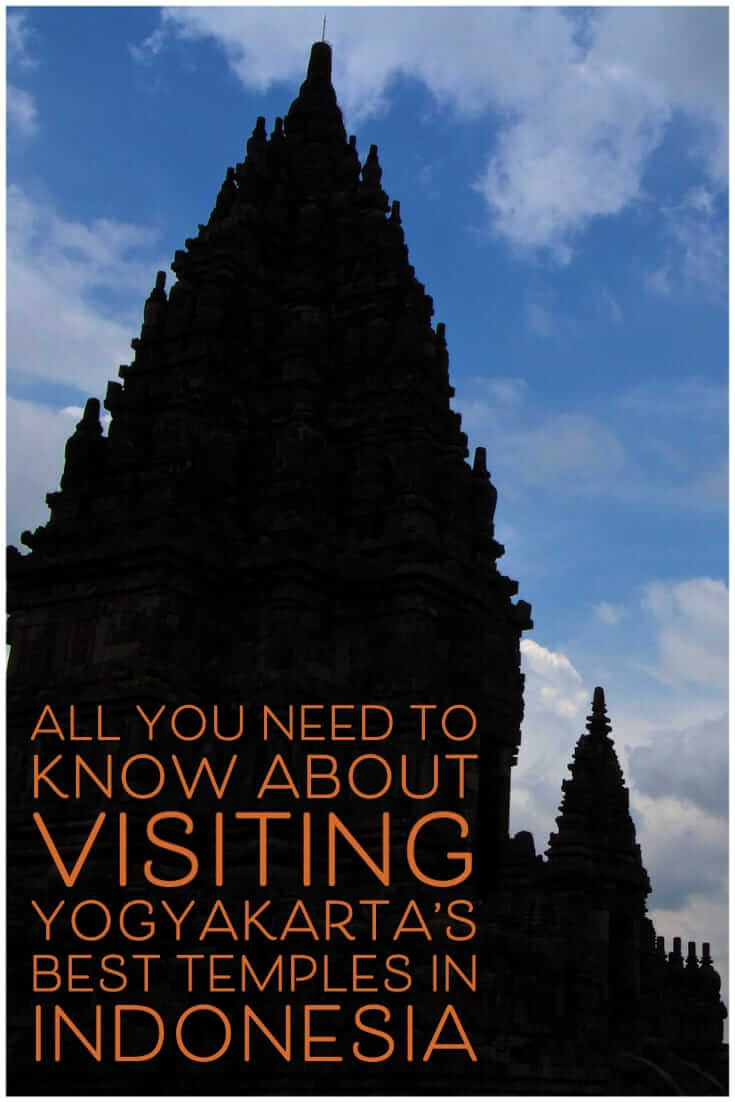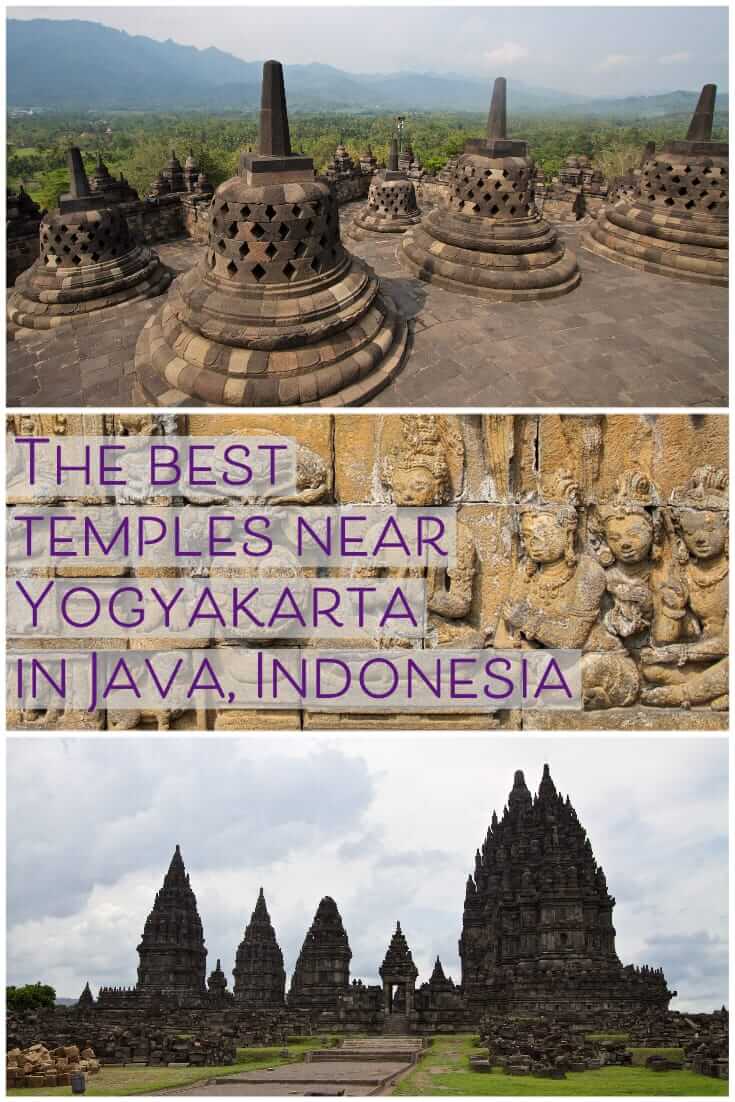 ---
---