As a destination, Mostar is growing in popularity and most travellers to the Balkans are keen to include it on their itinerary. The biggest draw to the Bosnian city is the attractive Stari Most (Old Bridge), spanning the equally attractive cobblestoned Old Town.
The bridge is actually a replica of the 16th-century Ottoman bridge that was infamously destroyed during the 1993 Croat-Bosniak war. Fully restored and reopened in 2004, Mostar's old town shows little signs of the conflict.
Away from the Old Town, remnants of the war are more evident and it's hard to miss the shell-pocked buildings around town. Several buildings remain abandoned including the former Ljubljanska Bank, more commonly known as the Sniper Tower.
I don't want to stray from the point of this post, but if you are interested in learning more, Mark has attempted to unravel the complicated history of Mostar in more detail in his post: The Sniper Tower in Mostar.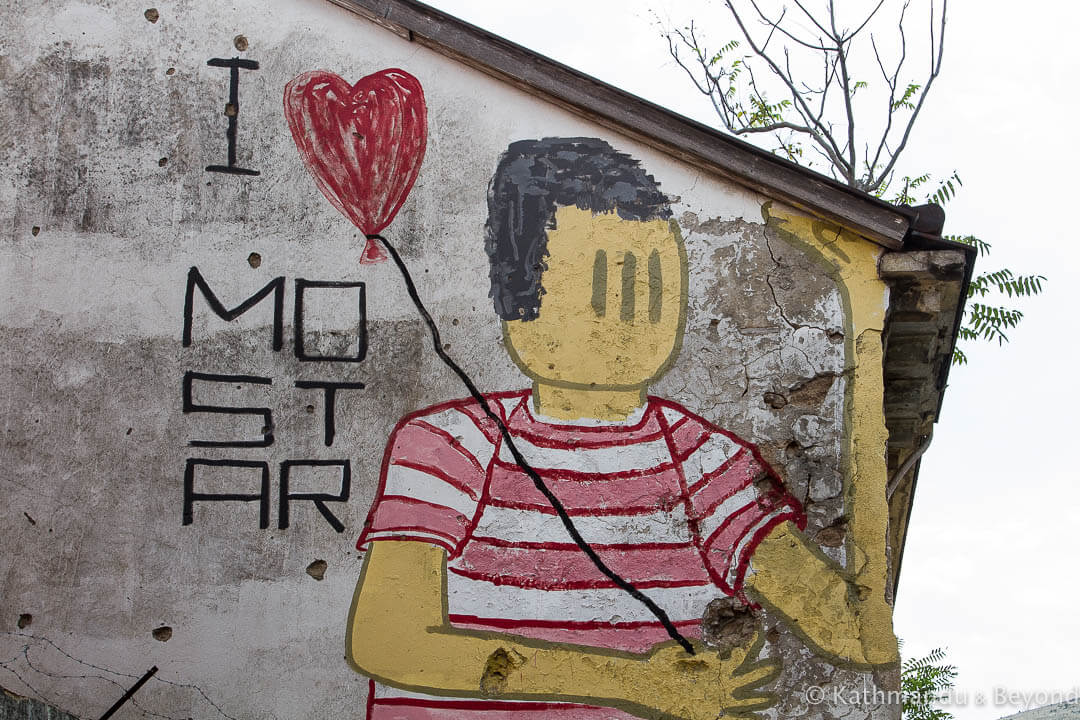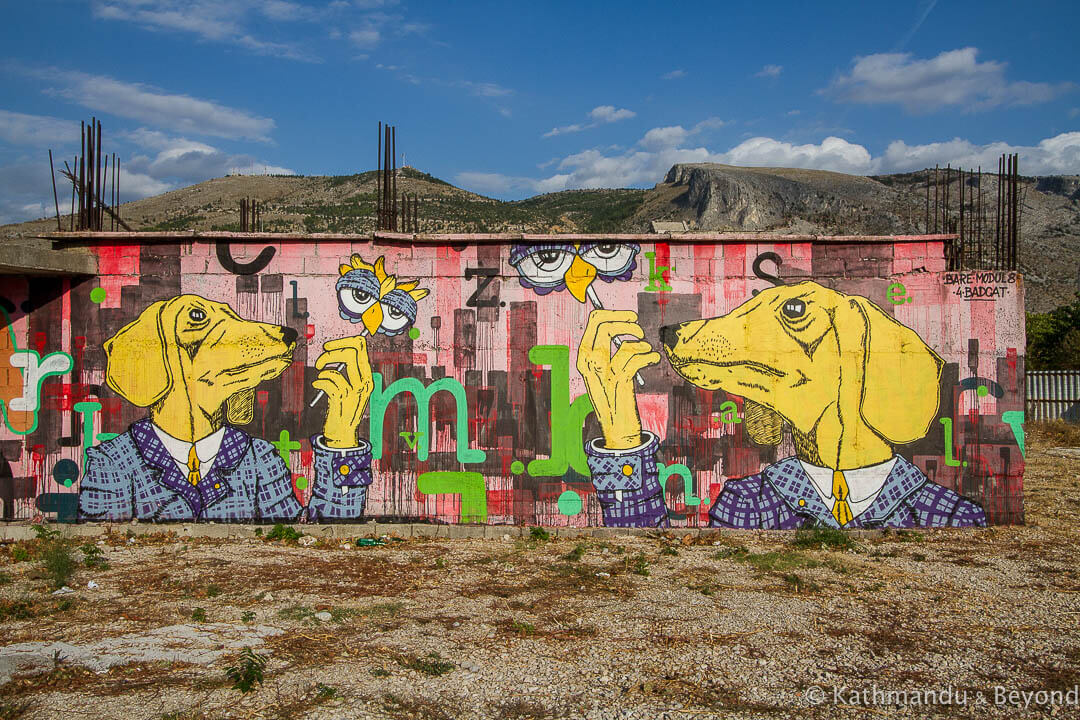 Back to Mostar's street art…
The largest concentration of street art and graffiti can be found in and around the Sniper Tower, but there is quite a lot in other parts of the city. I used this map to help me locate it.
The map was created by Street Arts Festival Mostar. Like an increasing number of towns and cities, Mostar has its own street art festival. The event has been taking place since 2012 and its mission is to "bring new talent and art to the streets of the post-war city, redefine public space and network (with) artists from all over the world."
I usually create my own map of street art and graffiti that I've located in a particular city, but the one from Street Arts Festival Mostar is so comprehensive (it even includes photos of the art in each location), there is no point to me to replicating it.
Instead, I will showcase a selection from the seventy-five photos of street art that we took in Mostar…
Street Art in and around the Sniper Tower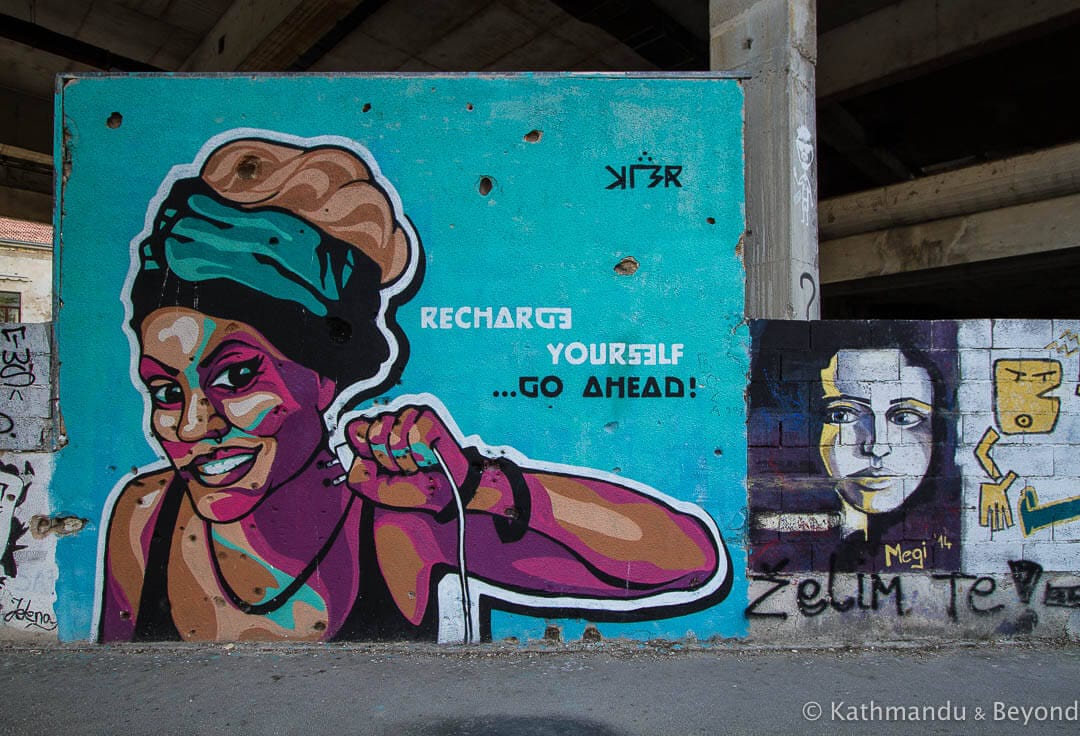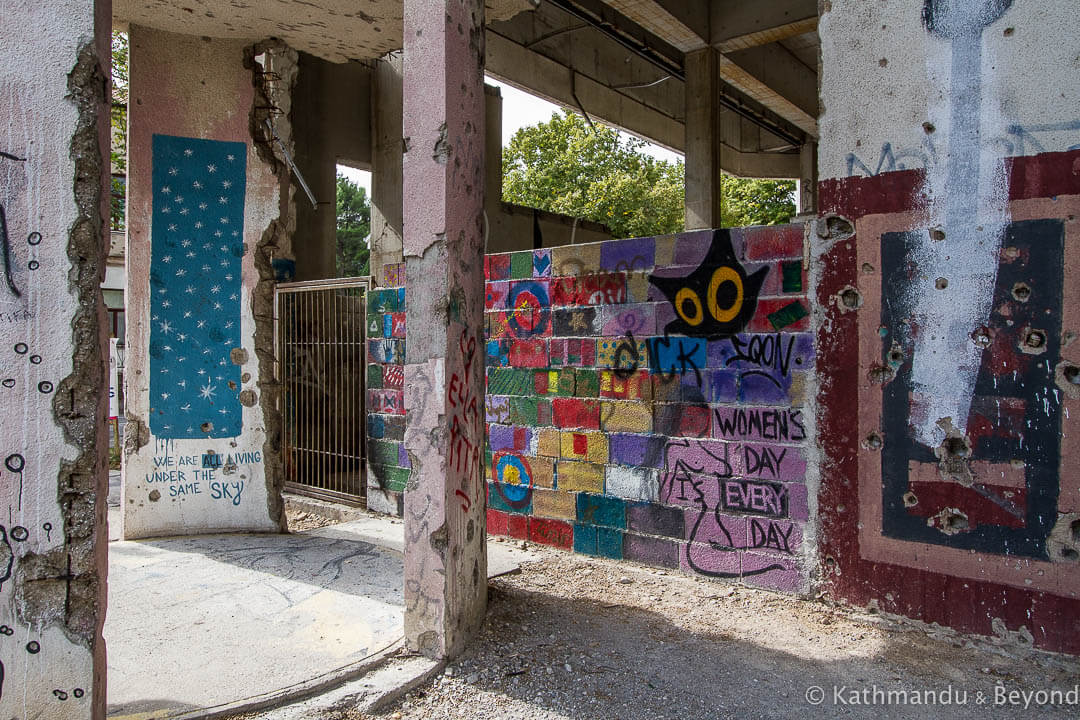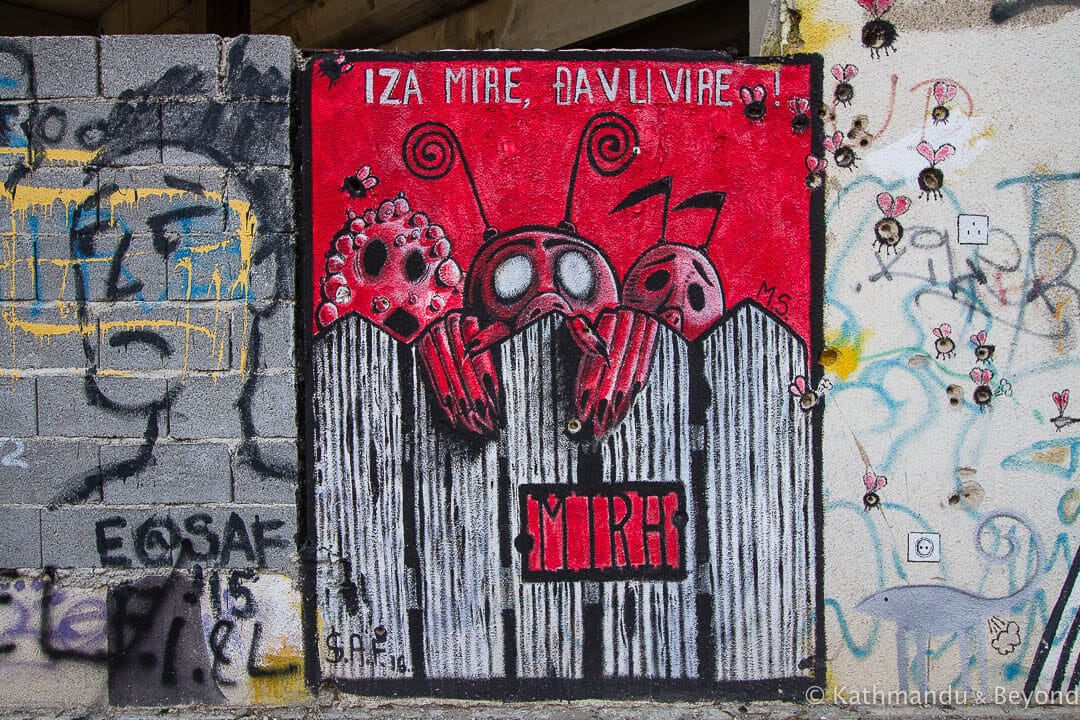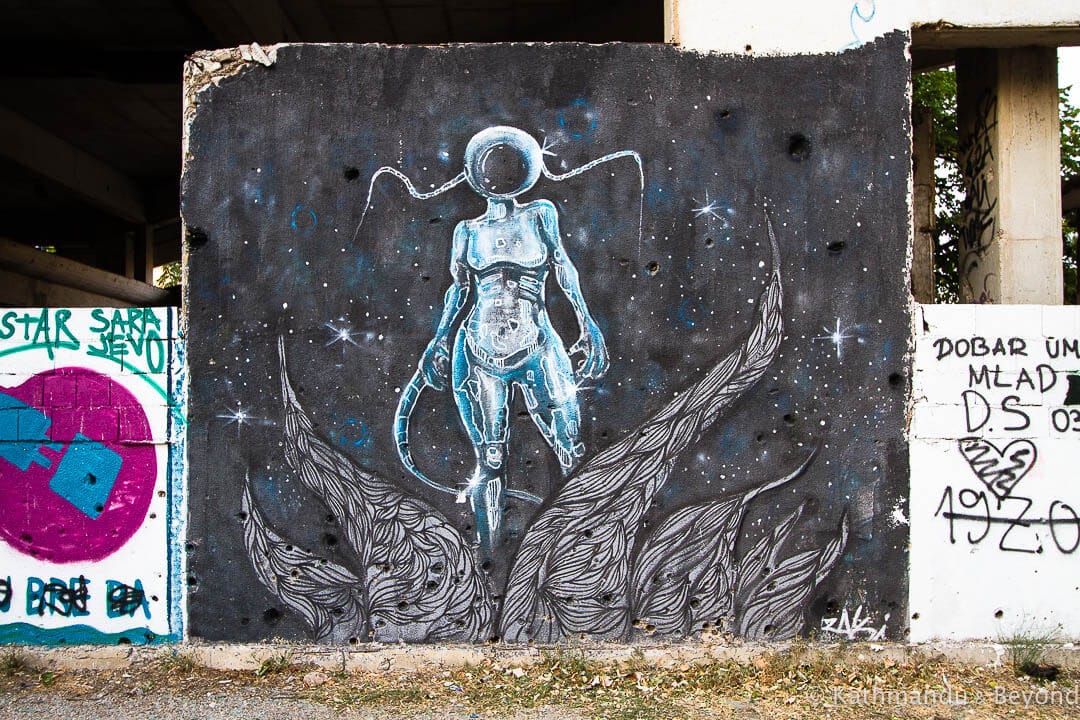 There are a few nice pieces of street art in the wasteland area across the road from the Sniper Tower (including the one of the two dogs at the top of the post)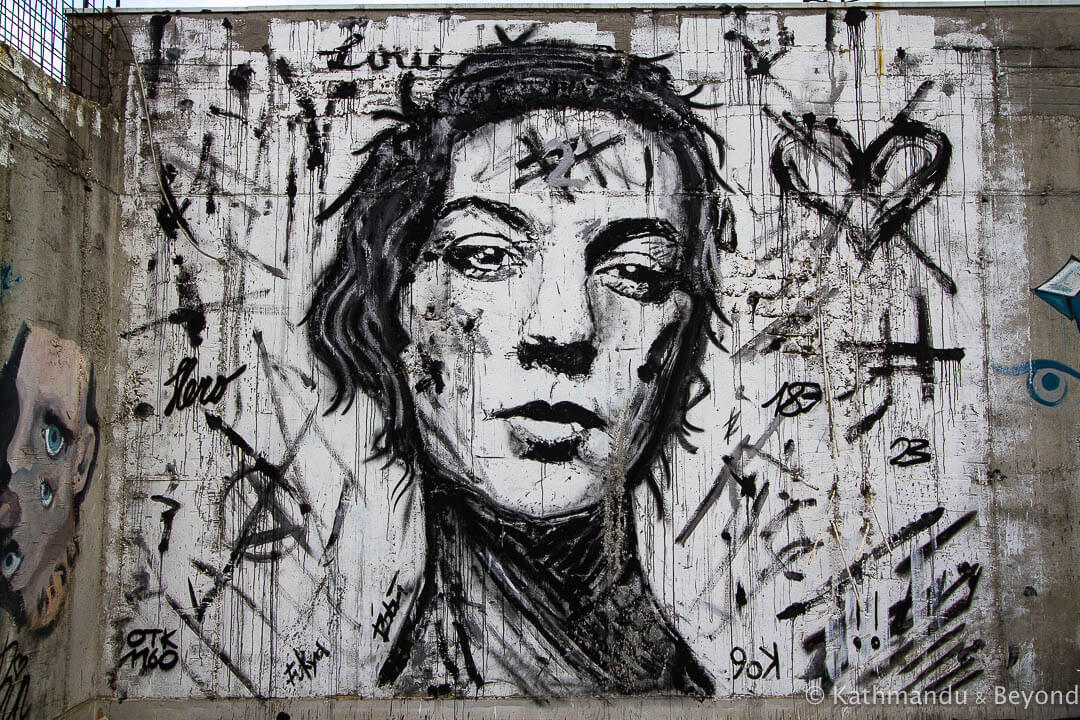 Street Art at HSK Zrinjski Stadium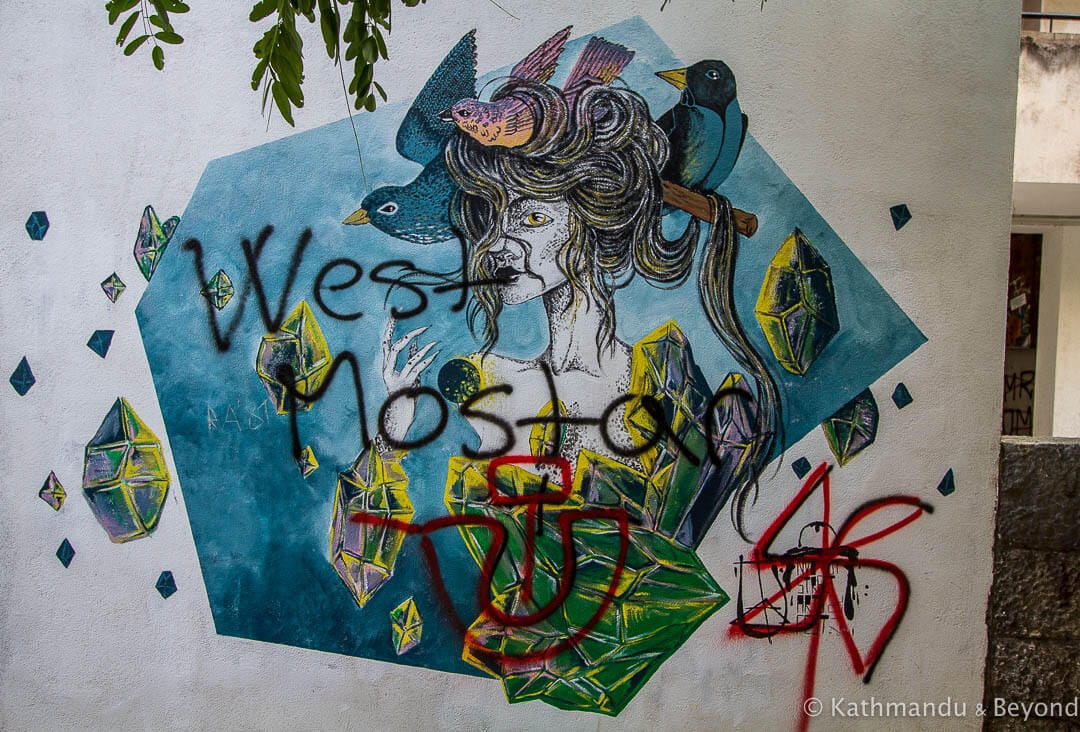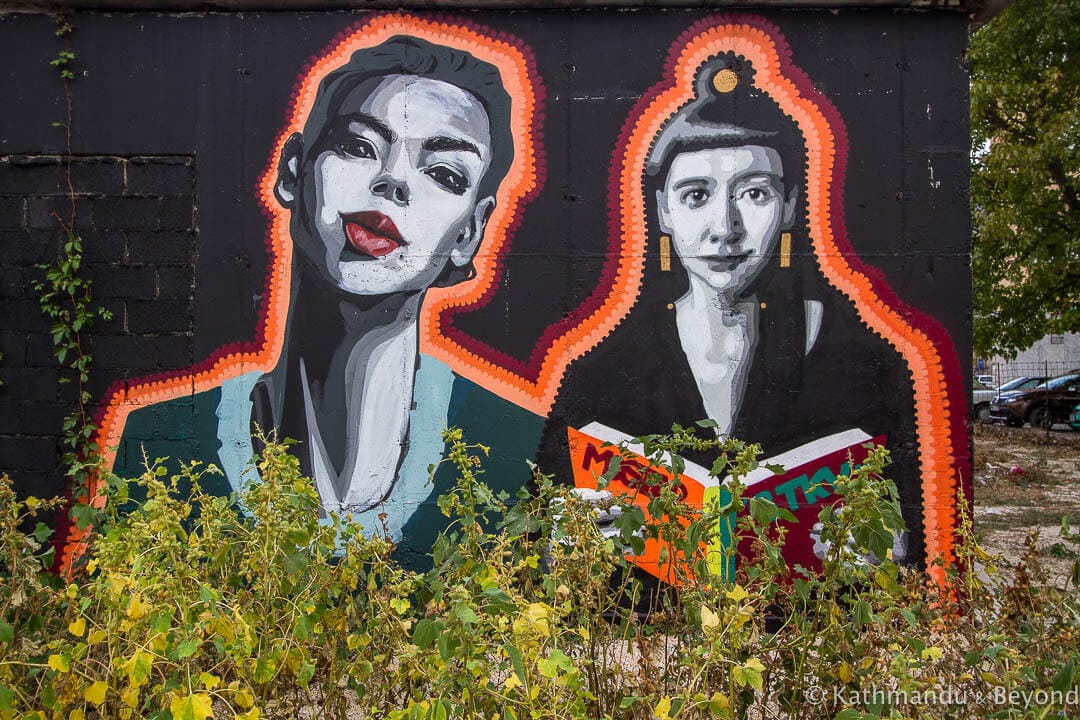 Artist: Sunita Fišić
More Mostar street art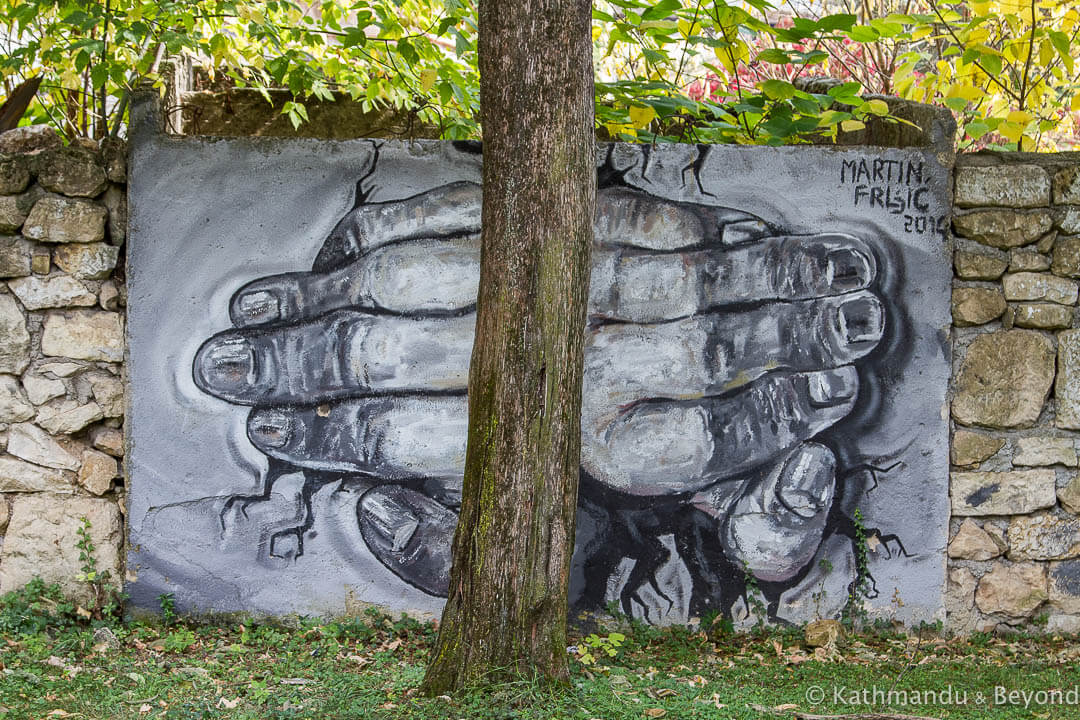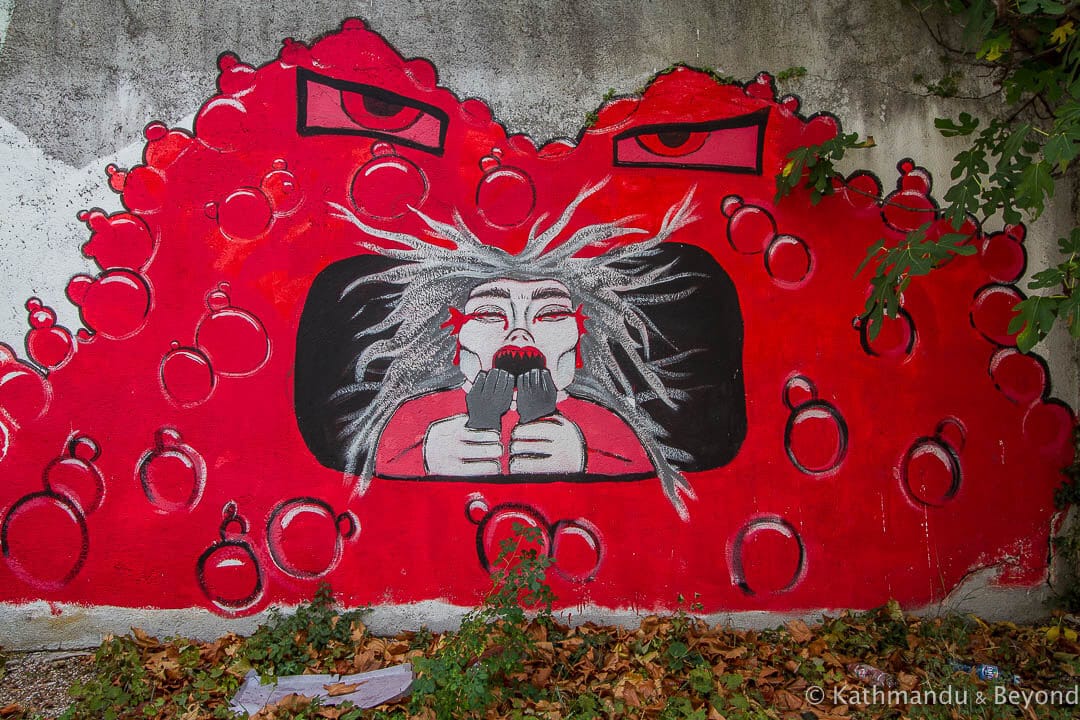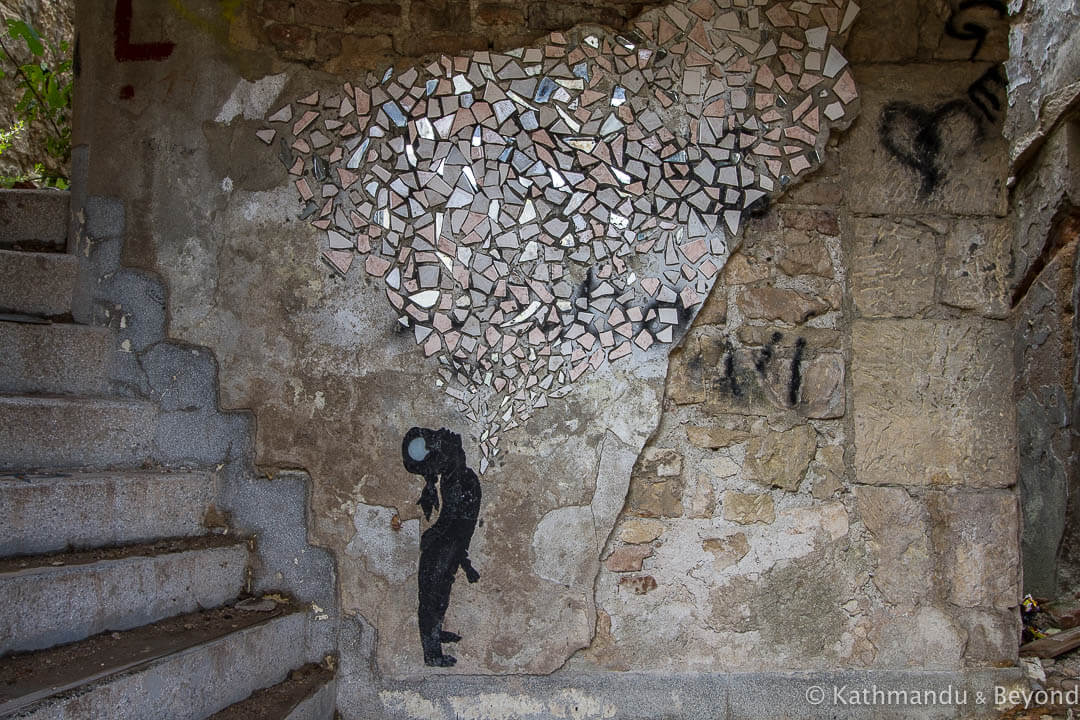 ---
---
ARE YOU A STREET ART GEEK? JOIN MY STREET ART COMMUNITIES ON INSTAGRAM AND FACEBOOK.
---
WHY NOT PIN THIS POST TO YOUR TRAVEL OR STREET ART BOARDS…



---
---