It was up bright and early this morning for Ben and myself as we were picked up at 5.45 am to go to the airport for our Everest Mountain Flight.  It is for many a highlight of a trip to Nepal and Ben was keen to do it; as I'd never done it before I decided I'd join him. I was a bit hesitant as it meant another trip in one of the horrible 16-seater aircraft that I've really come to dislike. Rather than get used to them having done a few trips in them since we've been here, they are making me more nervous about flying! Anyway, in anticipation that the views would be worth it, I decided to brave any potentially turbulent patches. The first flights are scheduled to take off at 6.30am and that first flight is a "test flight". Although it goes with passengers, no other aircraft take off until they know whether or not the mountain views are clear. It would be a bit of a bummer to go on that first flight and not get the views – you do get a refund if that's the case but for me, that wouldn't be the point! Anyway, all was looking good as our flight was called at 7am.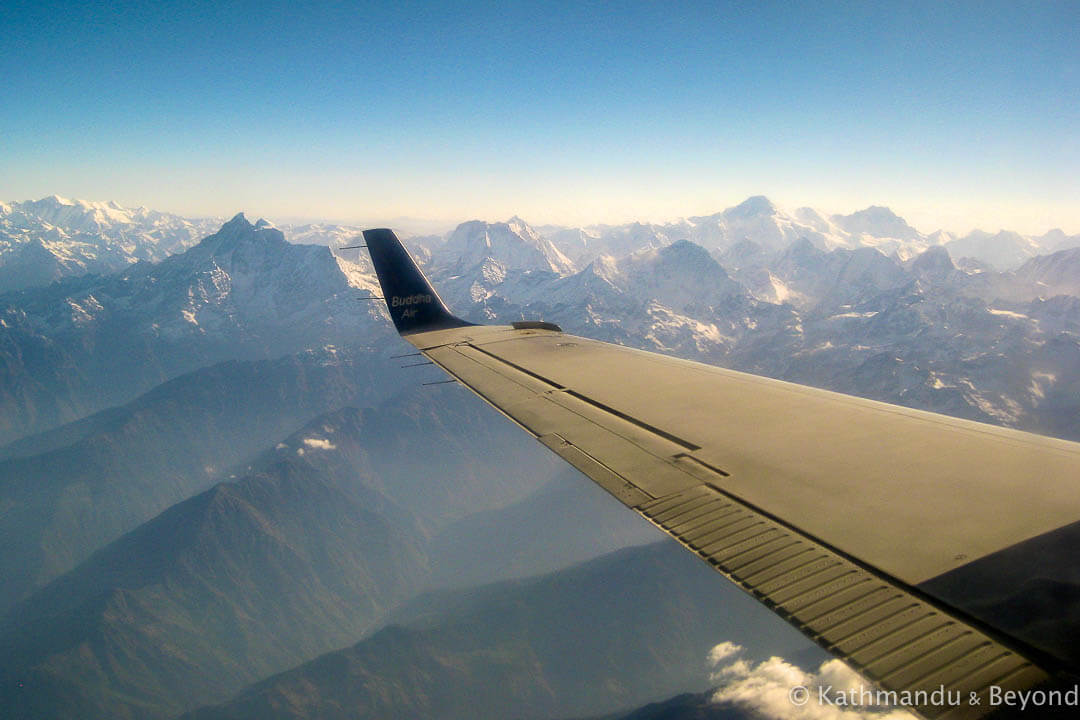 Everest Mountain Flight
Before long we were airborne and heading away from the city towards the mountains. The views are incredible and it is definitely something I would recommend – even trekkers who have seen mountains aplenty on the trails enjoy the flight as you get a completely different perspective of them. Looking almost down on them they appear as a field of snowy peaks – something that just can't be appreciated on foot. One by one we were invited to go up to the cockpit for the view as we were approaching Everest, which is distinctive standing higher than any other mountain around it (obviously before I get any smart comments!). The photos speak for themselves really if you can bear to look at any more mountain shots! It's a pretty impressive flight and definitely worth the few minutes of stomach-lurching turbulence we experienced on the way back to Kathmandu. We were back on the ground and back home by 8.30 in time for a quick breakfast and yoga class (only me for the latter!). We also got back to find that Santos had turned up at 7am for dinner! Mark has told him to arrive at 7pm and Mark couldn't quite get him to explain why he was 12 hours early!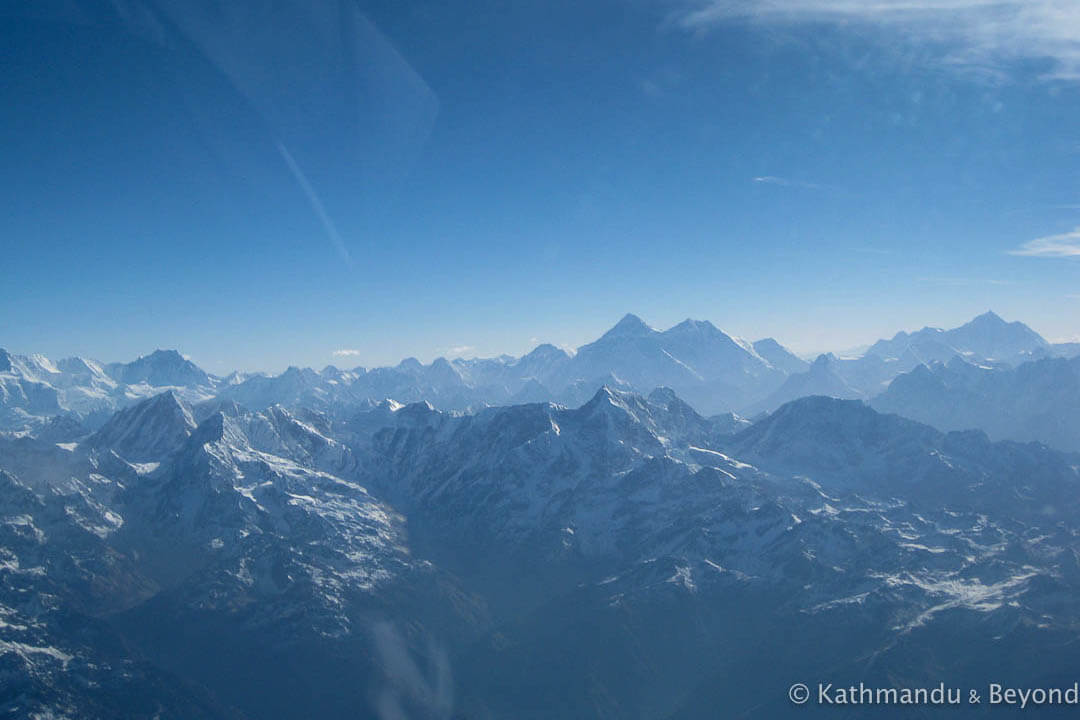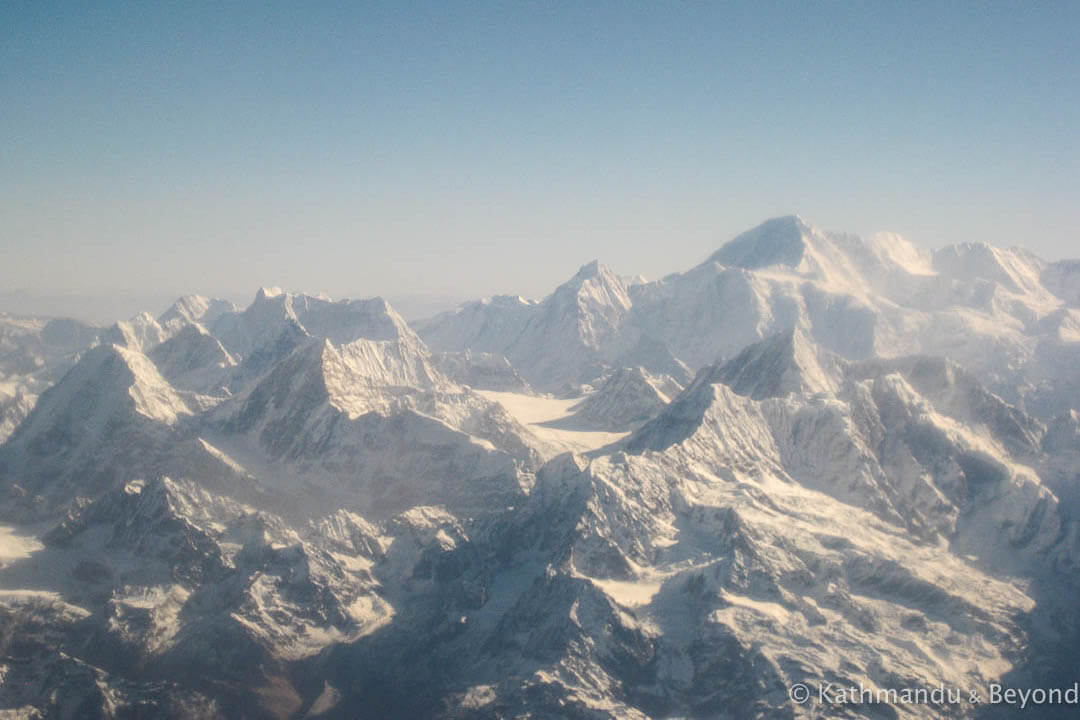 Everest Mountain Flight