Discovering Bitola: What to do in Macedonia's most underrated town
We didn't know what to expect from Macedonia but this small nation, officially known as the Former Yugoslav Republic of Macedonia, was an unexpected gem during our travels through the Balkans. We enjoyed our time in the wacky Macedonian capital, Skopje (think Disneyland meets ancient Greece), soaked up the serenity of Lake Ohrid, and drank coffee in the town's square. These are undoubtedly the most popular stopping points for travellers to the country and travelling between Skopje and Ohrid is easy as frequent buses, via Kičevo, make the run in around 3 hours. But if you have the time and the inclination to see one of Macedonia's lesser-visited spots, it is worth making a slight southerly detour to visit and there are plenty of things to do in Bitola to keep you occupied for a day or two.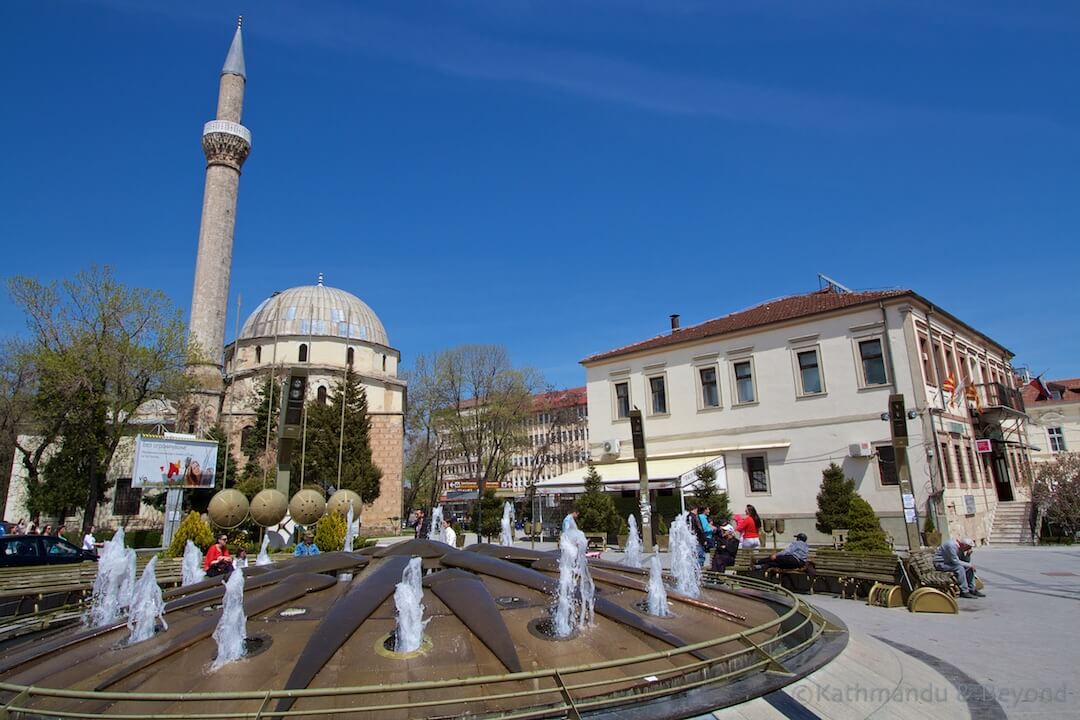 Vergina Sun Fountain on Magnolia Square, Bitola
Elegant Bitola is situated in southern Macedonia, not too far from the Greek border. Known as the City of Consuls during the Ottoman period, the pedestrianised Širok Sokak (Bitola's main street) is lined with colourful townhouses and honorary consulates from the 18th and 19th centuries. Throw street cafés, a friendly vibe and some decent restaurants with reasonable prices into the mix and you've got yourself a great place to while away an afternoon and enjoy some serious people-watching.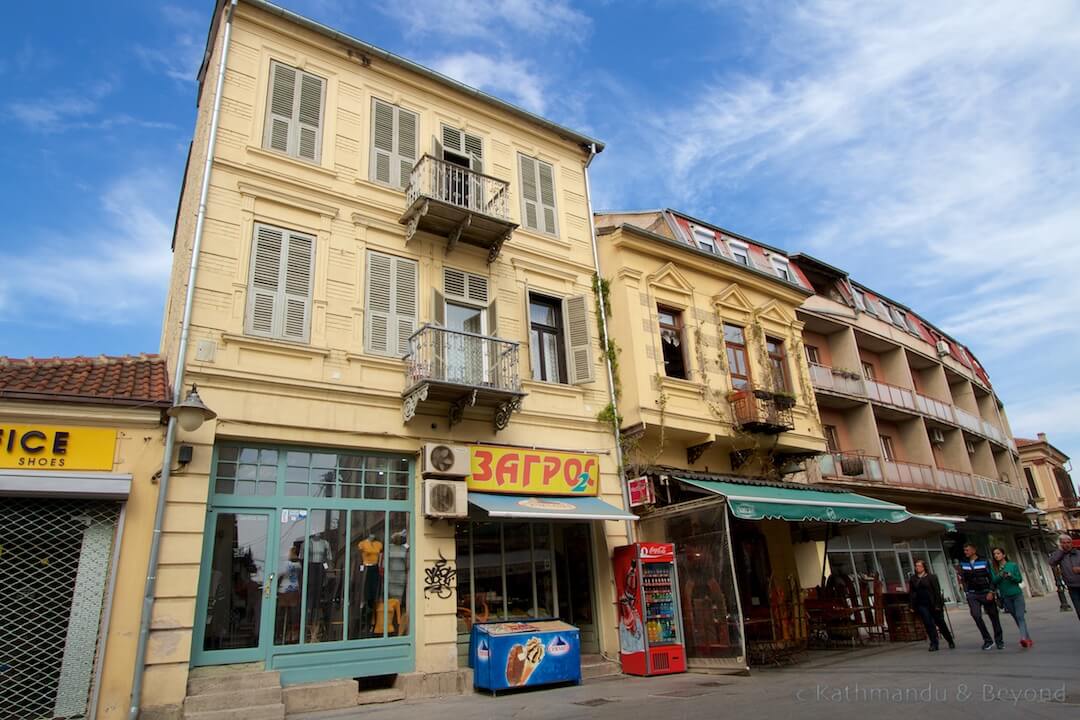 Sirok Sokak, Bitola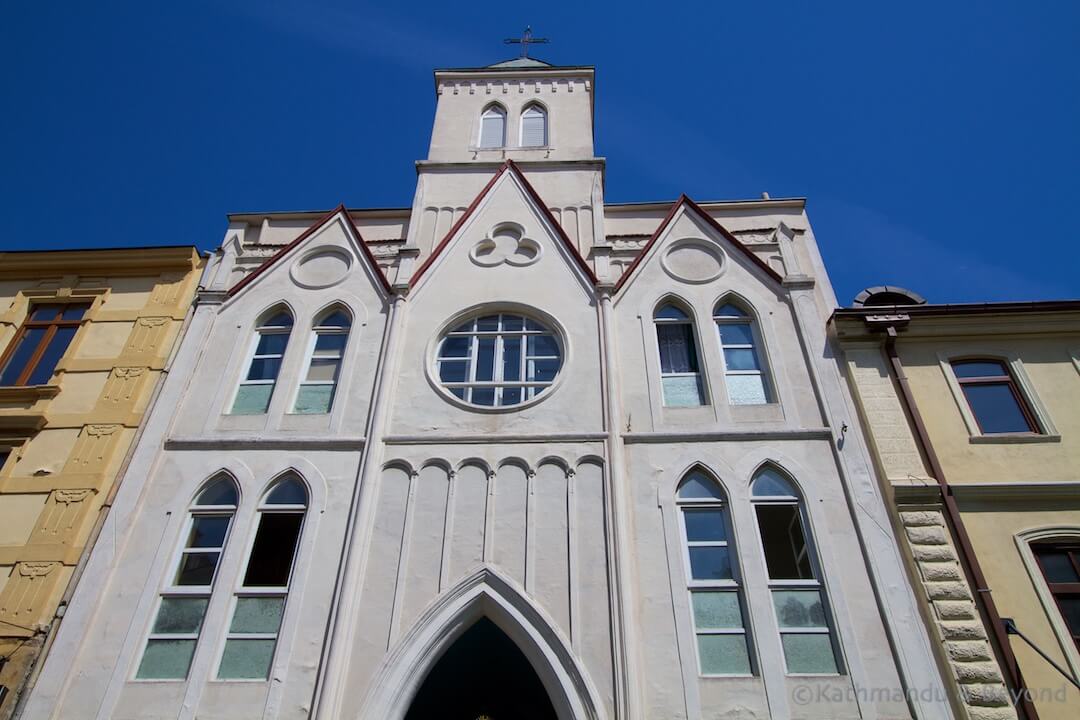 Bitola
There were plenty of other things to do in Bitola to keep us busy. A short walk beyond Magnolia Square (at the top end of Širok Sokak) brought us to the Old Town, Stara Čaršija. Compact and very photogenic, it was easy to spend an hour or two strolling the backstreets of the Old Town where yet more cafés encouraged us to linger even longer over an espresso or a cold beer.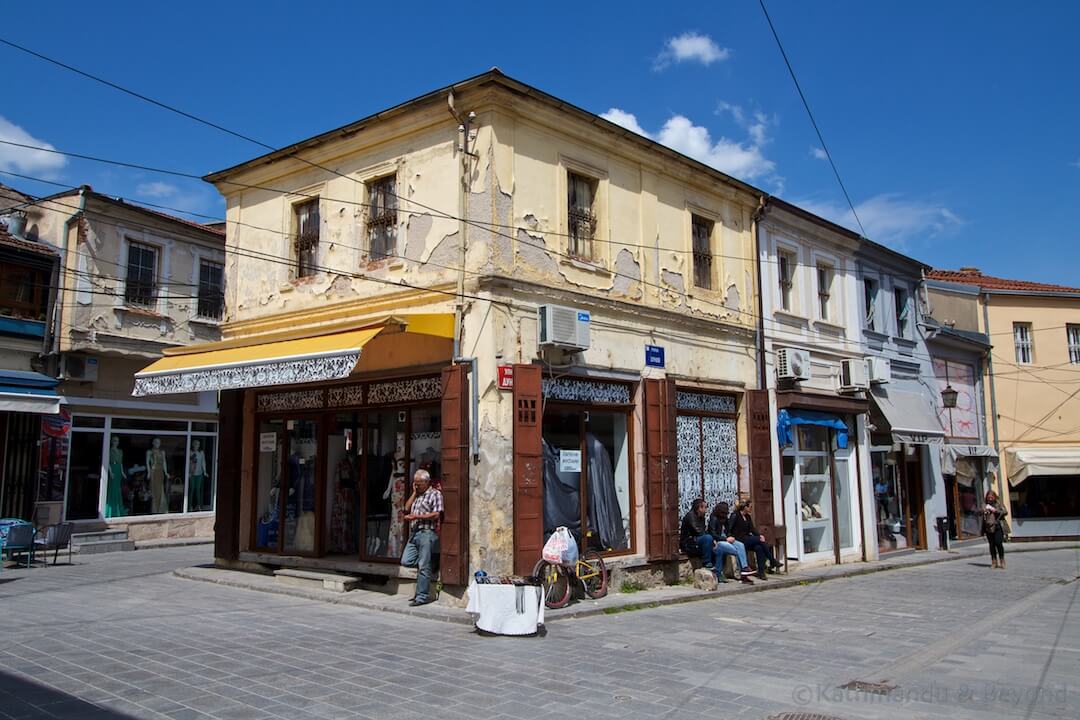 Stara Carsija (Old Bazaar), Bitola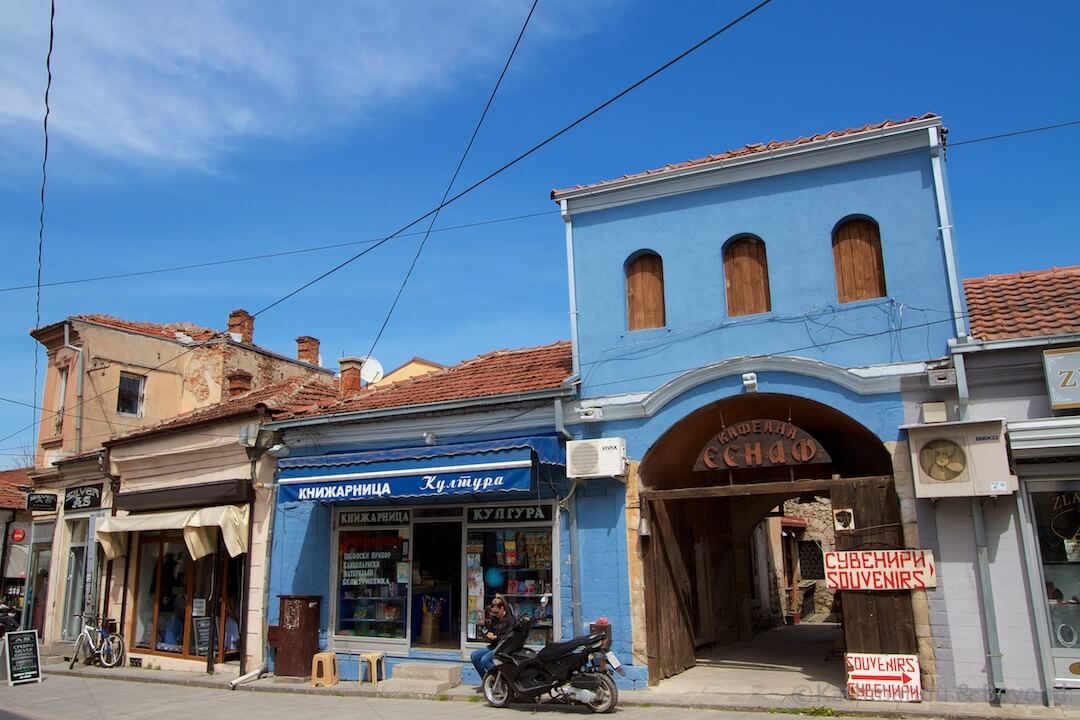 Stara Carsija (Old Bazaar), Bitola
Bitola
Walk south along Širok Sokak and through the park for about 1.5 km and you will reach the remains of the ancient Greek city of Heraclea Lyncestis. Dating back to the 4th Century BC, the ruins are considered to be one of the best archaeological sites in the country. Neither of us was especially impressed by what we saw but the walk there and back through the park is pleasant and the ruins themselves are set in a peaceful location and are relatively tourist-free.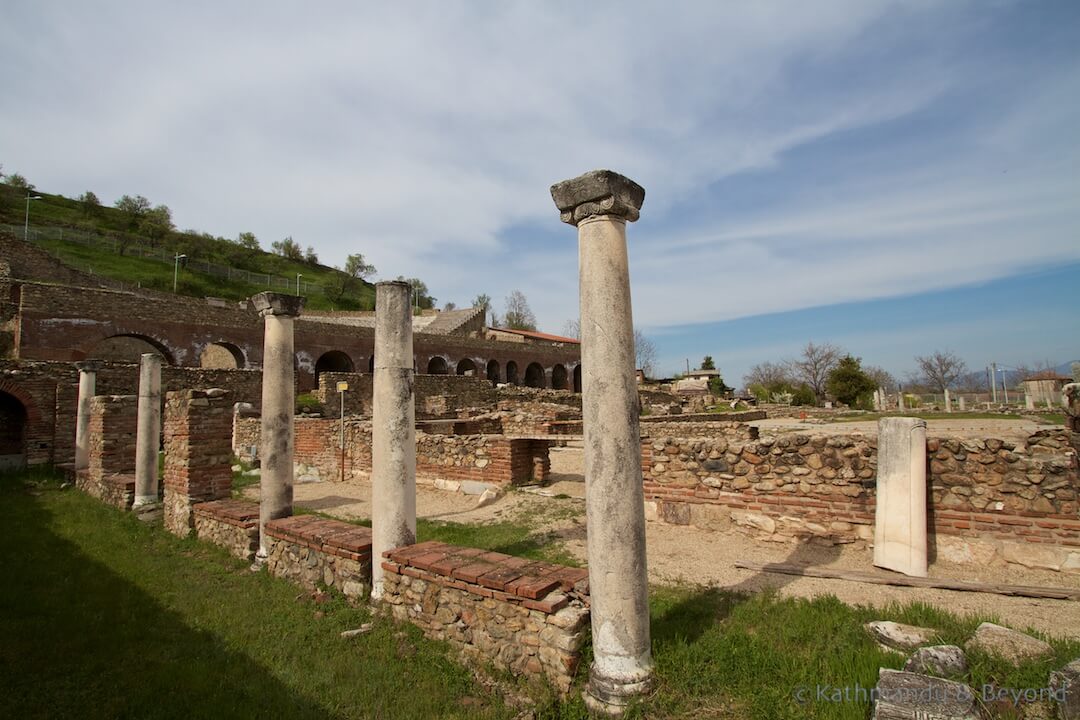 Heraclea Lyncestis, Bitola
We stayed at Guest House Via in Bitola. Located down a quiet side road just off Širok Sokak, the location was ideal for us. We had a compact apartment consisting of a bedroom, bathroom and small kitchen. At around €25 a night, it was perfect for our needs and we would definitely stay there again. I must add that the woman running the guest house spoke very good English and was very helpful and hospitable.


Guest House Via, Bitola
To me, Bitola felt like one of the most liveable places in the Balkans – it's good value for money, not too touristy and has reasonable transport links to other places in Macedonia as well as destinations further afield including Greece, Albania and Bulgaria. But even if you're not looking for a place to live, consider at least a quick visit to Bitola. It's also an excellent place to break the journey between Skopje and Lake Ohrid.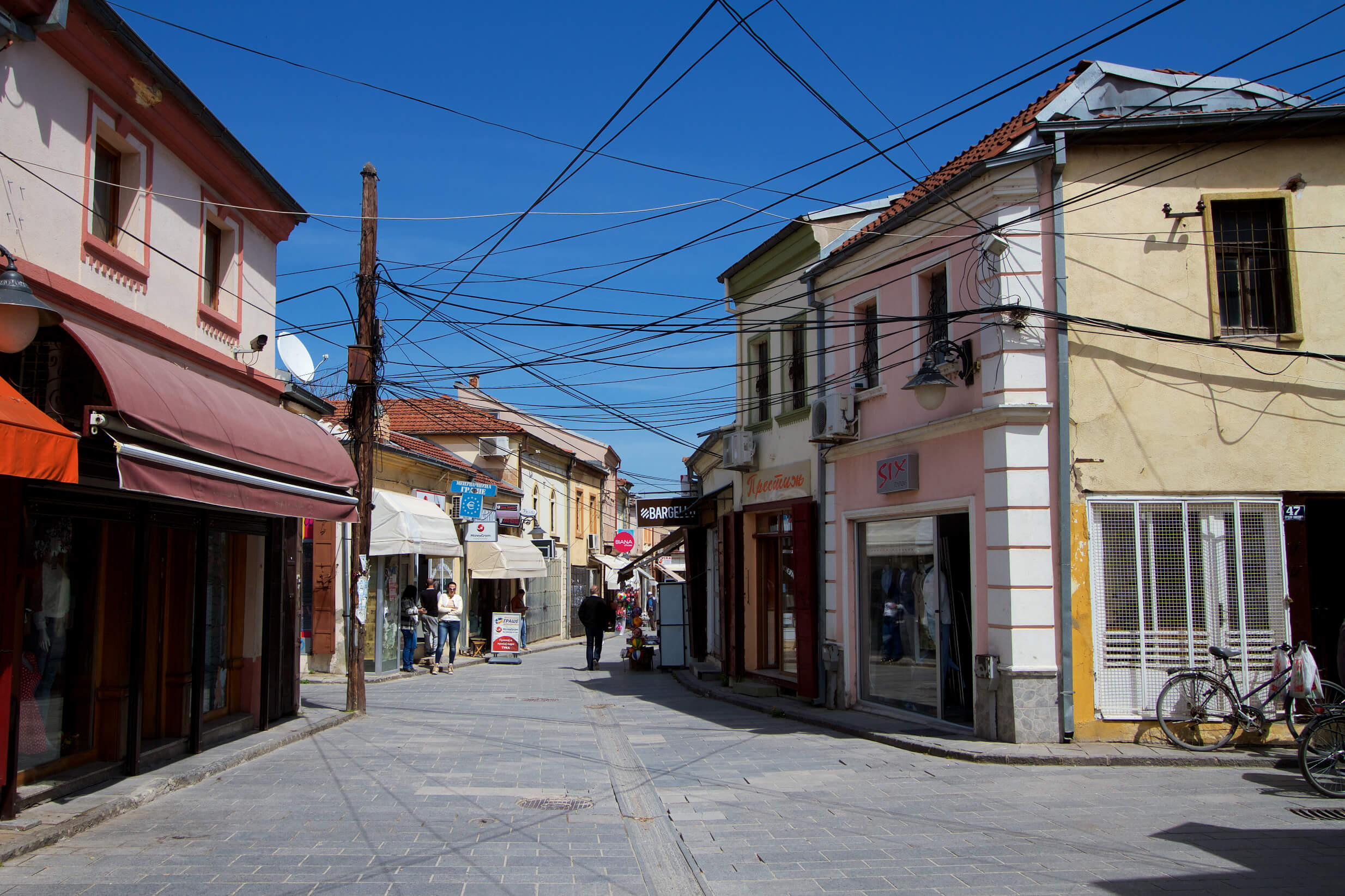 Stara Carsija (Old Bazaar), Bitola
---
---