Bulgaria Travel Blog
Travel guides, itineraries, abandoned places, street art and off-the-beaten-path places in Bulgaria
Hello and welcome to our Bulgaria travel blog. You will find all our Bulgaria blog posts in this section of our website.
Maybe you found our Bulgaria travel blog because you are considering a visit to Bulgaria, or perhaps you are partway through planning a trip to the Balkans. Whatever the reason, we hope we can provide some useful resources and travel tips for Bulgaria.
It is fair to say that our personal discovery of Bulgaria only began around five years ago. Although Mark first visited Bulgaria on a school skiing trip way back, it wasn't until we began travelling to the Balkans in earnest that we began to really get to know the country. And it wasn't until we began our socialist-era monument-hunting road trips that Bulgaria that this Balkan gem took a firm hold on us!
We are looking forward to travelling to Bulgaria again as soon as we can – we were supposed to spend a few weeks there last summer (2020) and are hopeful we will be able to get our plans back on track in 2021, but who knows…
Our Bulgaria blog posts are generally aimed at independent travellers and backpackers like us and have a strong focus on travelling around using public transport, staying in budget accommodation and exploring off-the-beaten-path and lesser-visited places.
Browse all of our Bulgaria blog posts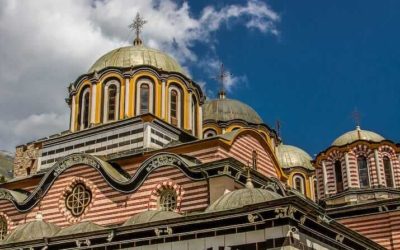 A suggested Turkey and Bulgaria itinerary, travelling from Istanbul in Turkey to Sofia via Edirne and Plovdiv, Bansko and Rila Monastery in Bulgaria.
If you enjoyed our BULGARIA Travel Blog…
Subscribe to our newsletter to receive our latest blog posts as well as our latest news from the road less travelled…