A large dose of Combat and Propaganda Art in one of Minsk's most impressive museums
I'm not really into conventional paintings – stick a Turner or Van Gogh in front of me and you won't get much reaction but there is something about Combat and Propaganda Art that I find intriguing.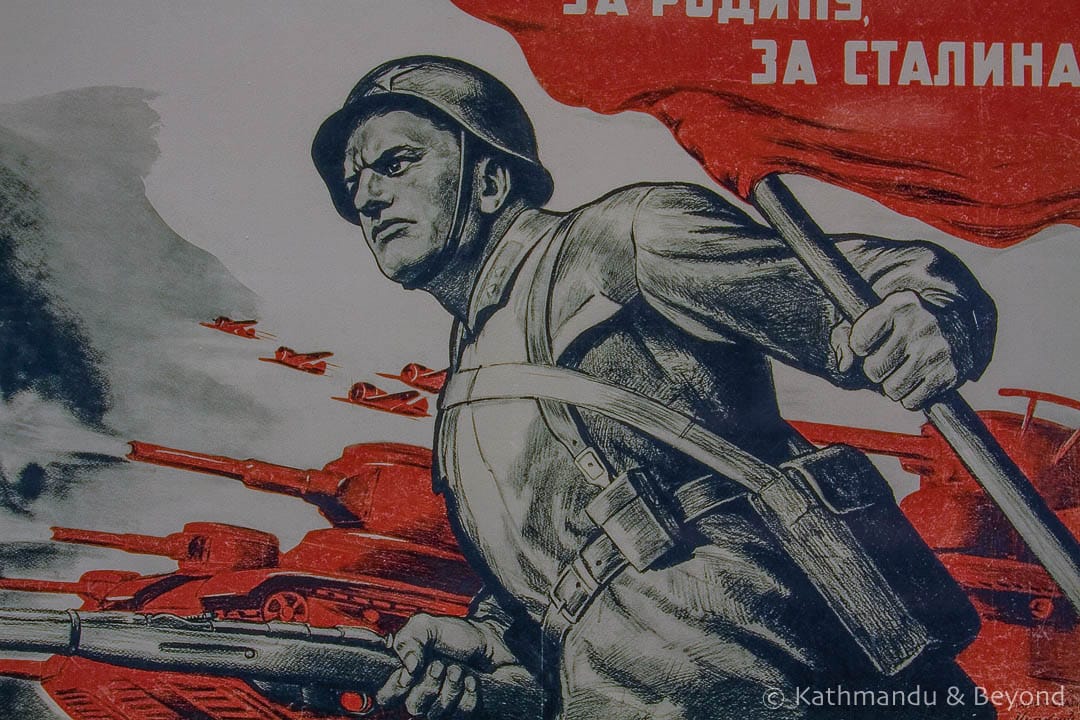 I first came across Combat Art a few years back when Kirsty and I visited the Fine Arts Museum in Ho Chi Minh City (Saigon). As you can imagine, all of the work on display in that particular section of the museum was related to the Vietnam War and all of the artists were Vietnamese. Not surprisingly, there was nothing on display by American artists.
There is a fine line between combat and propaganda art in my opinion – what is a stirring artistic battle scene in which the enemy is being brutally crushed and defeated if not a propaganda poster for those who had the artwork created in the first place?
I think this is especially true when it comes to former Soviet and communist countries and the Belarusian Great Patriotic War Museum in Minsk presents some fine examples of both. The artwork on display is powerful and the message is plain and simple – the enemy, in this case the Germans, WILL be smashed and destroyed.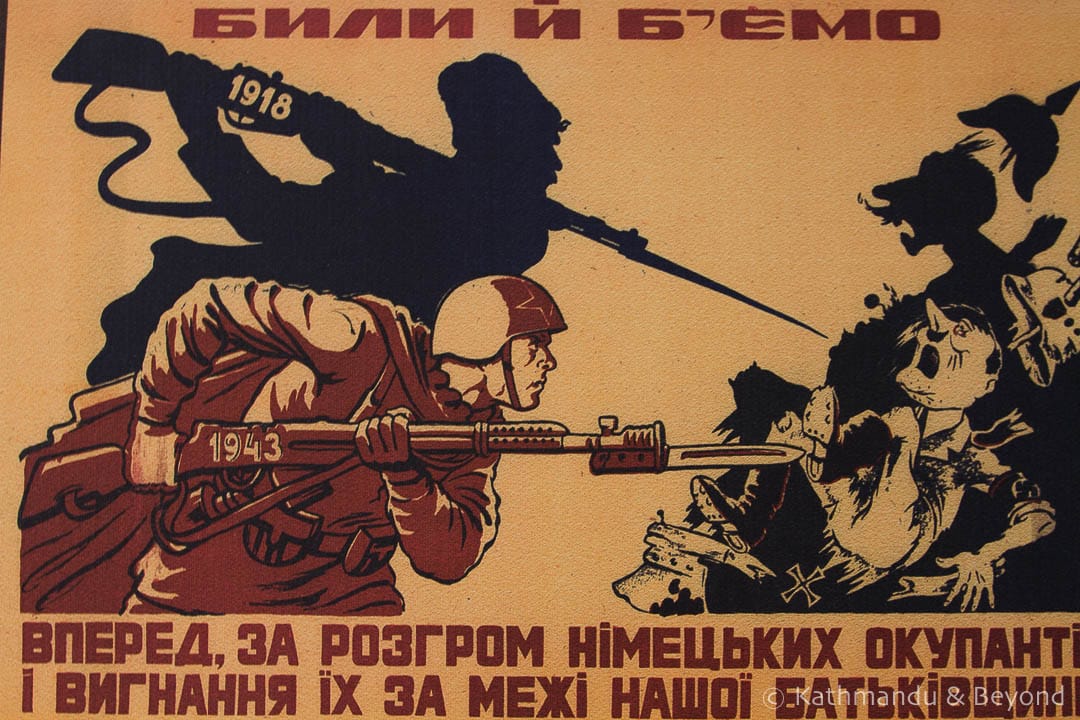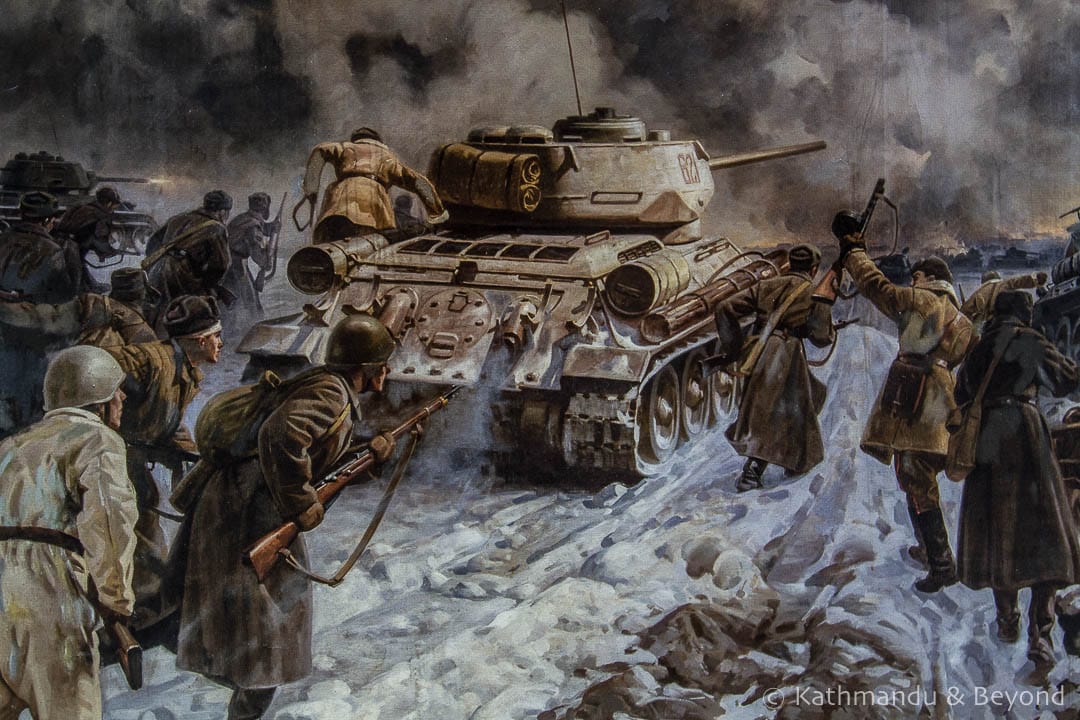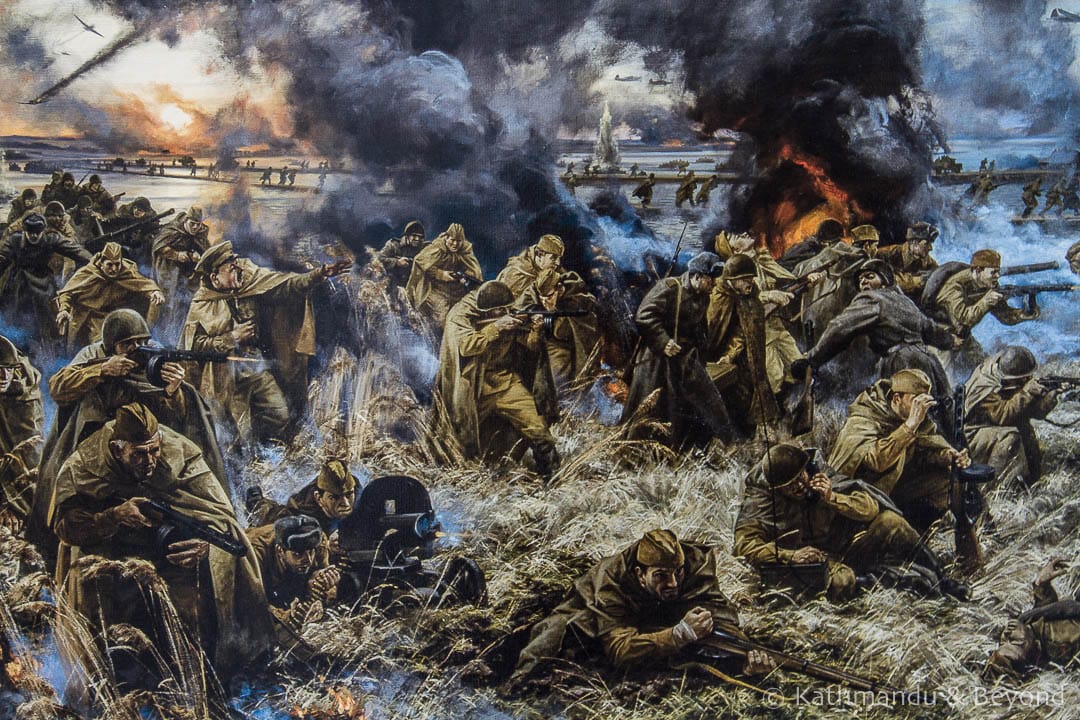 If you are interested in visiting the Belarusian Great Patriotic War Museum in Minsk, it is located on Pieramozcau Avenue, approximately 800 metres north-west of Nyamiha metro station (53° 54′ 58.13″ N, 27° 32′ 16.96″ E). Even if you are not keen on seeing what's inside, the exterior of the museum is a superb piece of Soviet architecture and well worth visiting for that reason alone. Inside, there are several exhibition halls and a number of the descriptions are in English. Allow at least 1½ hours for a visit. More information, including prices and opening hours, can be found on the museum's website.


The exterior of the Belarusian Great Patriotic War Museum in Minsk
---
---
DID YOU ENJOY THIS POST? PIN IT FOR LATER…



---
---