AutoMotoVeloPhotoTeleRadio – not a tongue-twister, it's Ukraine's quirky  Museum of Retro Technology!
Are you a fan of Soviet-era memorabilia or do you have a fondness for '80s artefacts? Do you love eastern European classic cars? Or perhaps you like to hunt out the quirkiest museums around?
If the answer to any of those questions is yes, then the AutoMotoVeloPhotoTeleRadio Museum (sometimes shortened to AutoMotoVeloPhotoRadio!) in the city of Vinnytsia in central Ukraine is for you. I think it's fair to say that not many backpackers to Ukraine make it to Vinnytsia but if you, like us, enjoy visiting random towns off the regular tourist path and find yourselves there, make this museum your priority.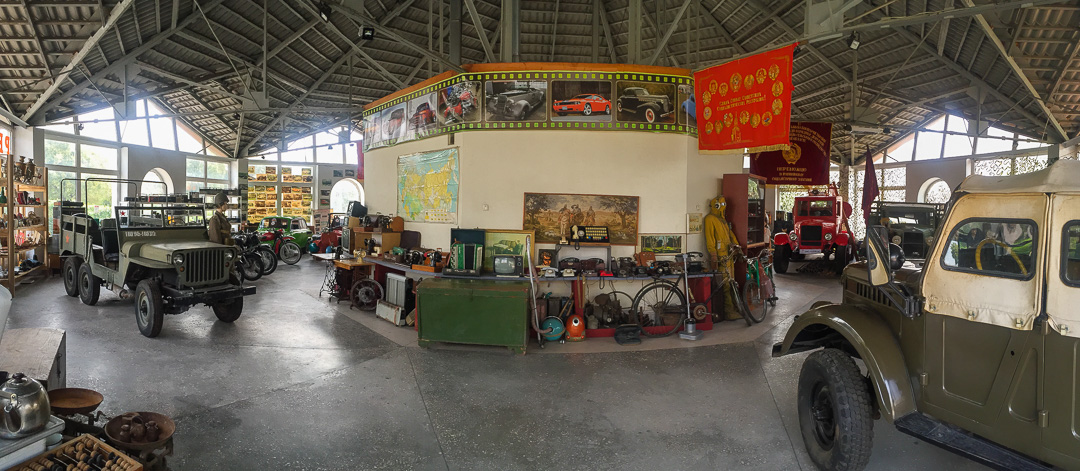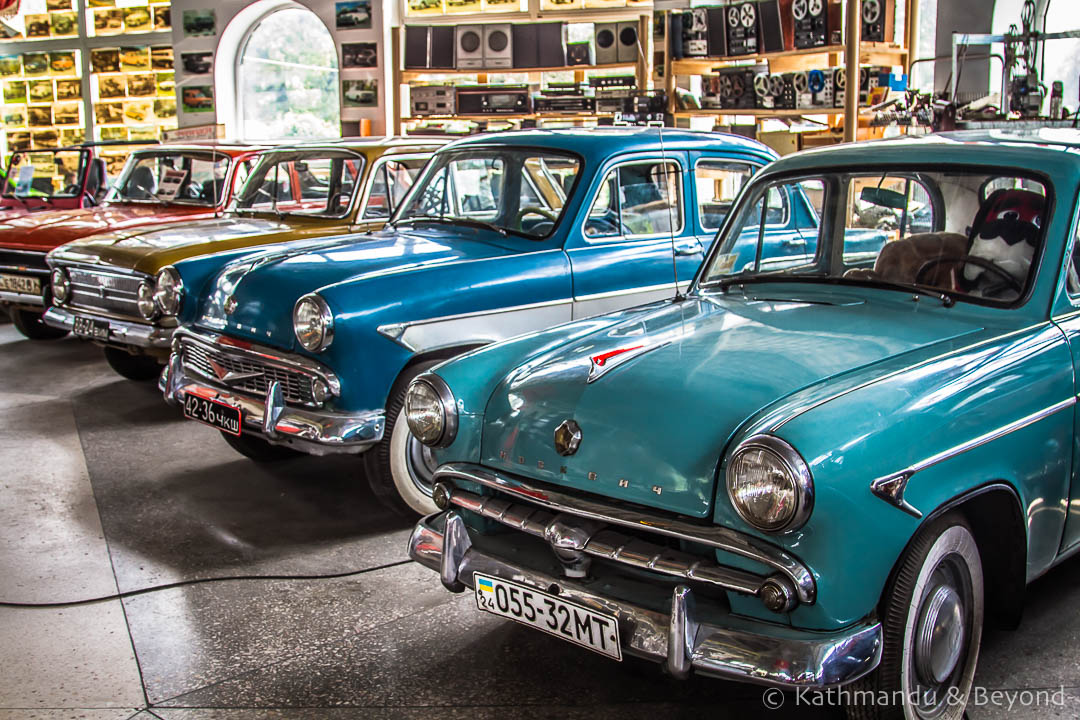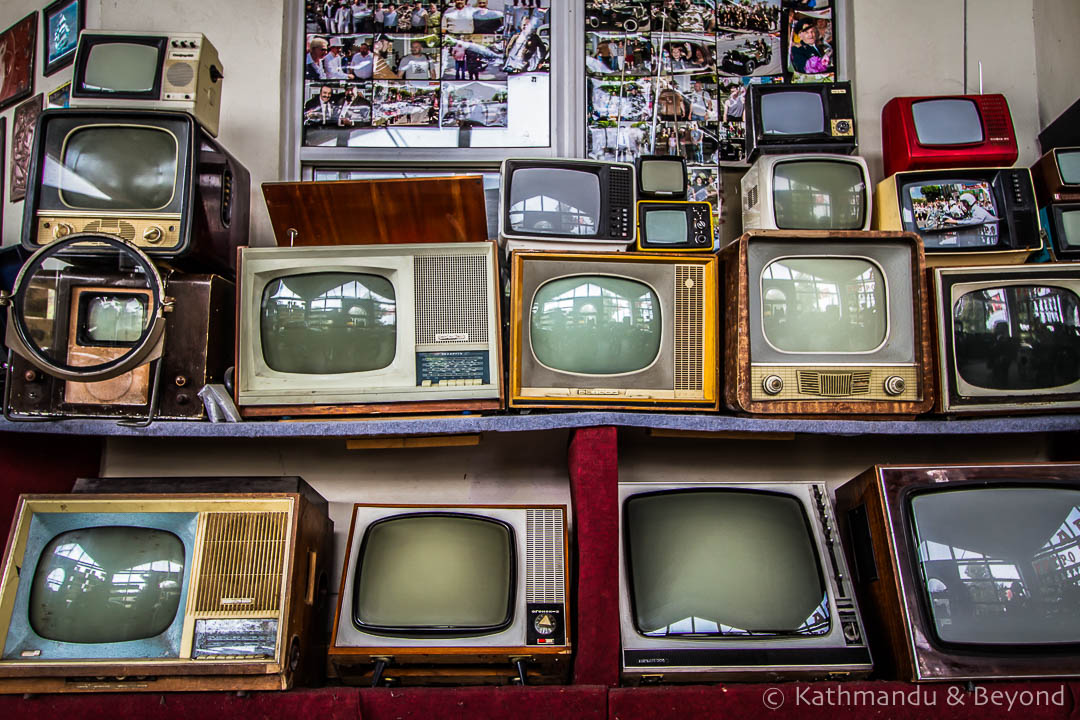 AutoMotoVeloPhotoTeleRadio Museum
AutoMotoVeloPhotoTeleRadio (yes, I'm going to say it again because I love the way it rolls off the tongue!) may not be the world's catchiest name for a museum but it's definitely one of the most off-beat we've visited in a while. Spelt Авто-мото-вело-фото-теле-радио музей in Ukrainian and pronounced, well pretty much 'avtomotovelofototeleradio', the museum is a collection of all-things Soviet-era and features several classic cars (Lada, Trabant Moskvich and Zaporozhets), motorbikes as well as a large collection of objects including old Soviet TVs, radios, gramophones, cameras, toy cars and various other household and kitchen items.
As an aside, if you enjoy this kind of museum, the Faeton Retro Car Museum in Zaporizhia and the Retro Museum in Varna, Bulgaria should also be on your list!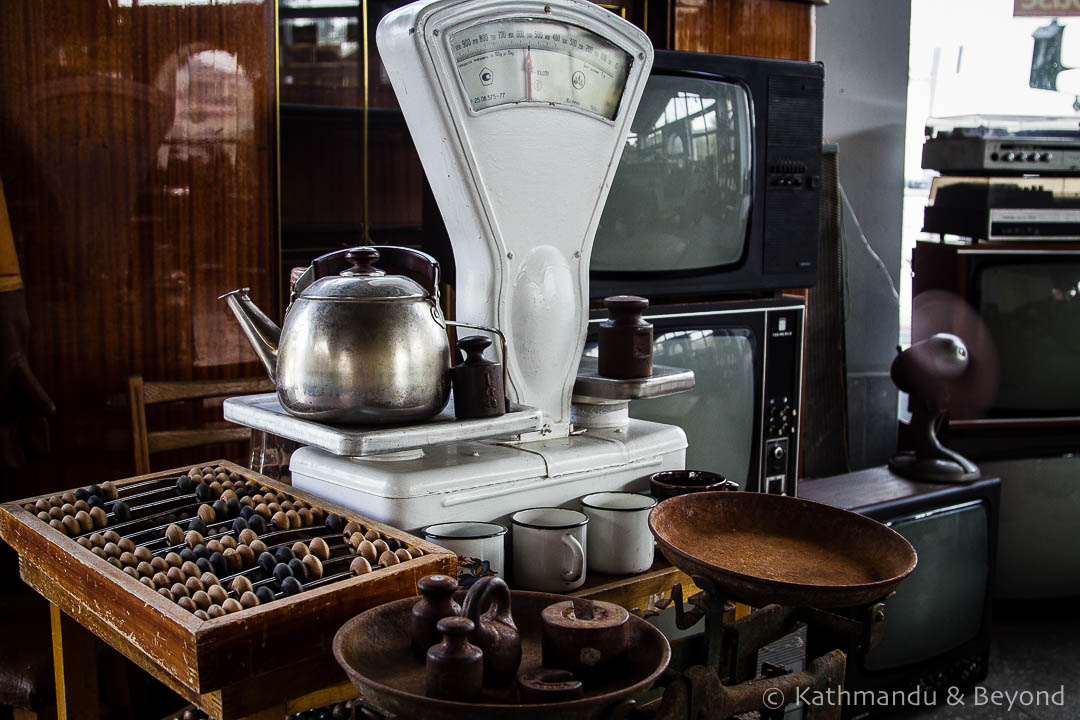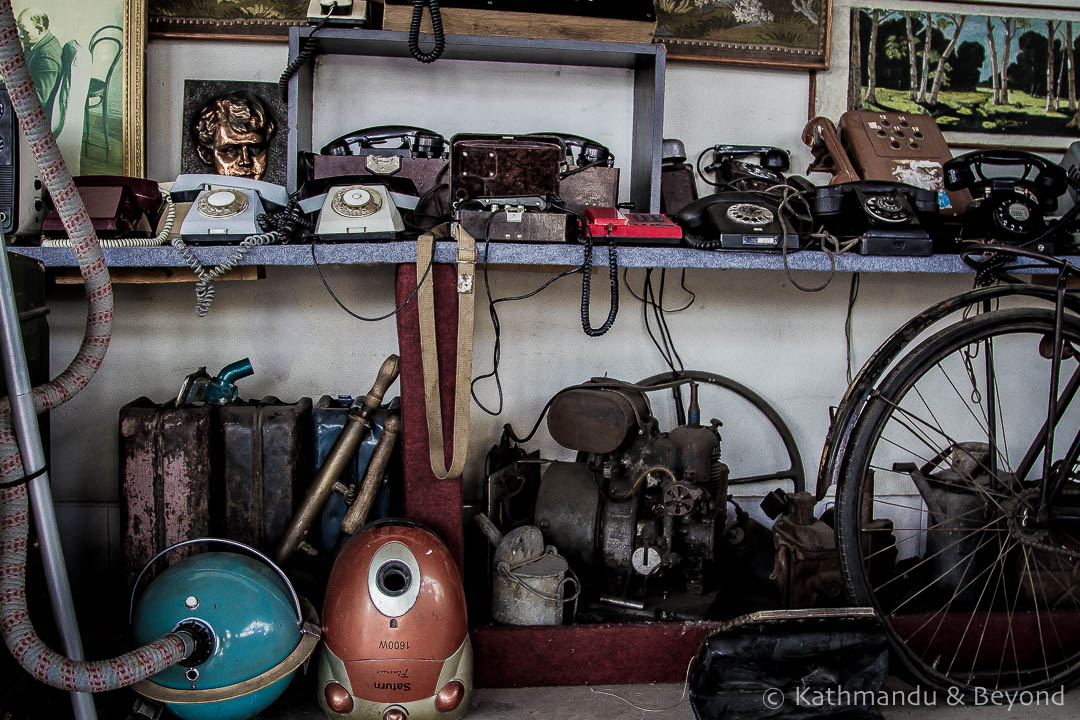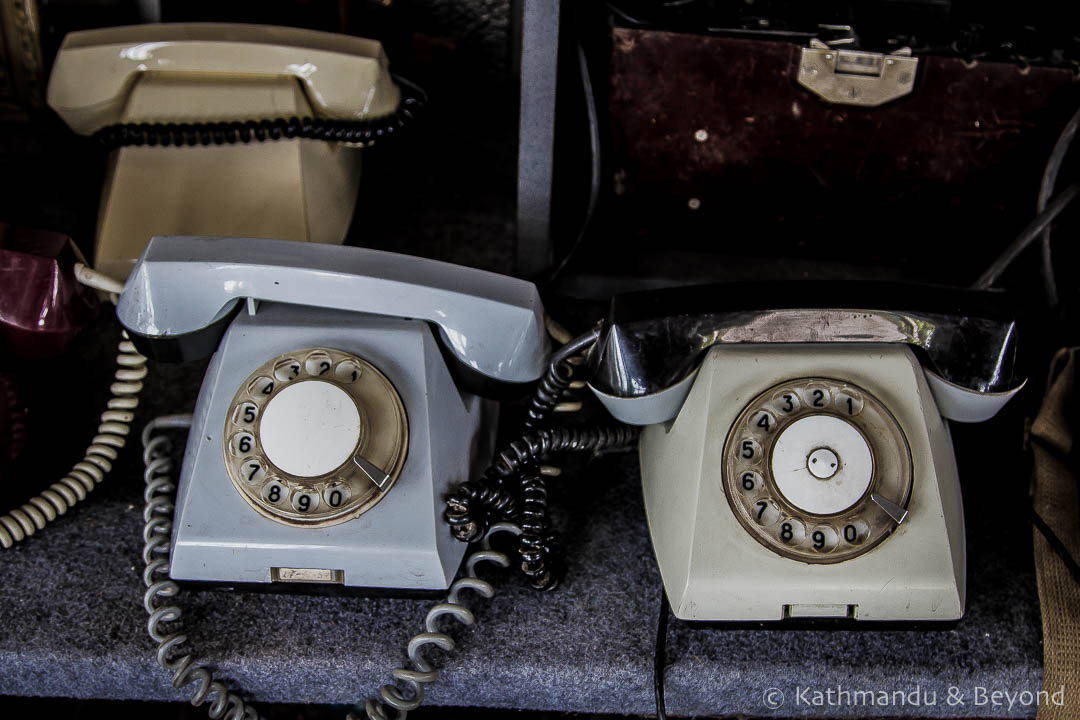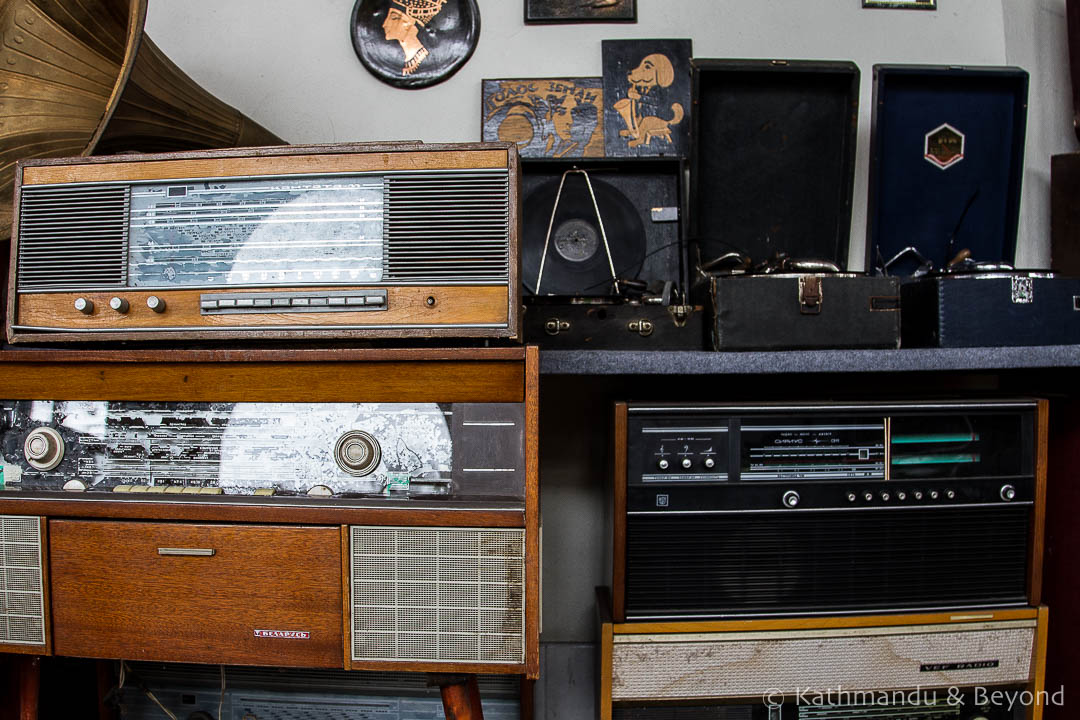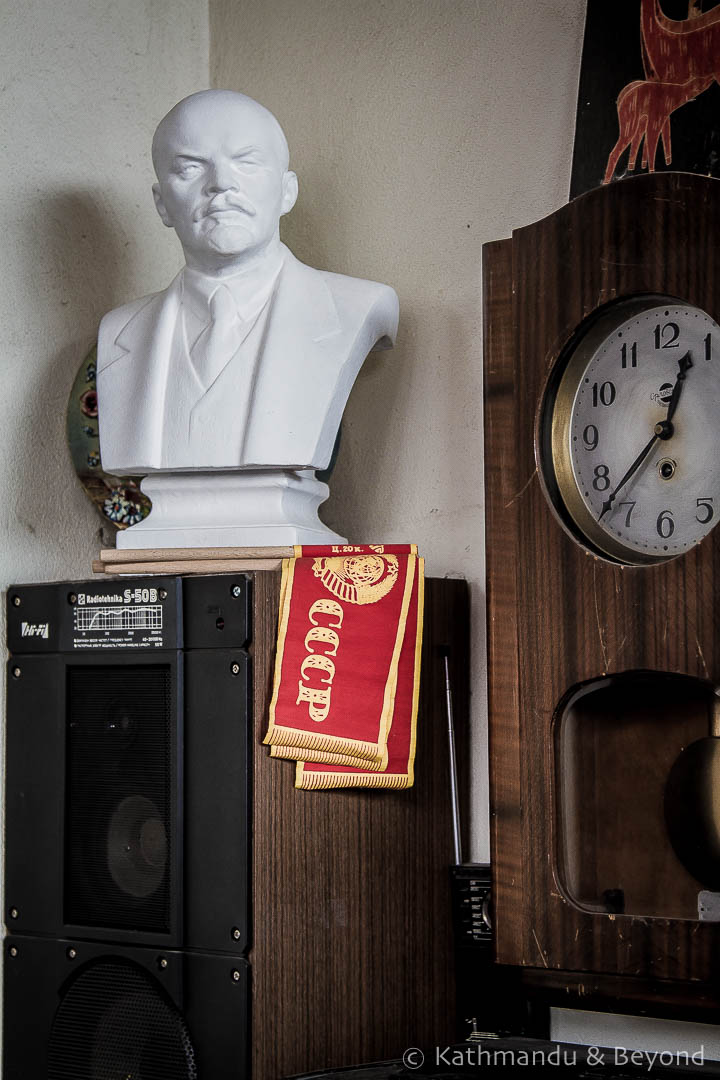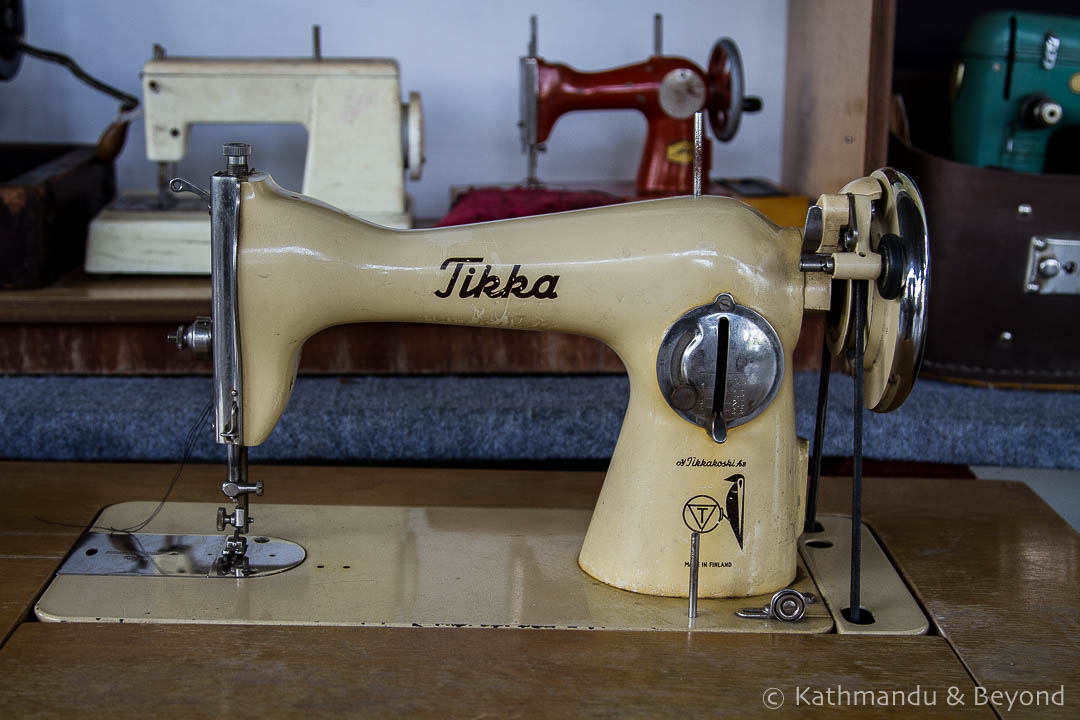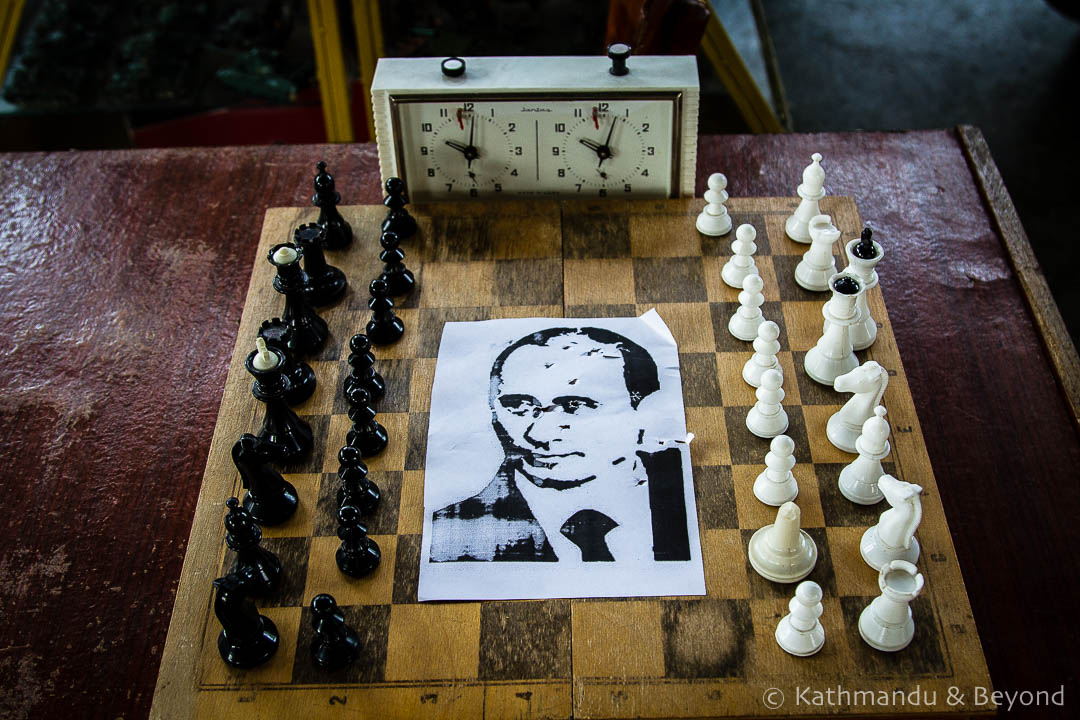 AutoMotoVeloPhotoTeleRadio Museum
In addition to being a museum of retro cars, there are also some military vehicles including jeeps, motorbikes and machine gun mounts. The museum also has a large collection of military uniforms which you are free to try on for a photo opportunity. The outfits ranged from partisan to general, sailor to foot soldier with uniforms from the Ukrainian and Russian armies. They even have a German SS uniform! Mark declined this dress-up option but he did have a bit of fun trying on some of the others …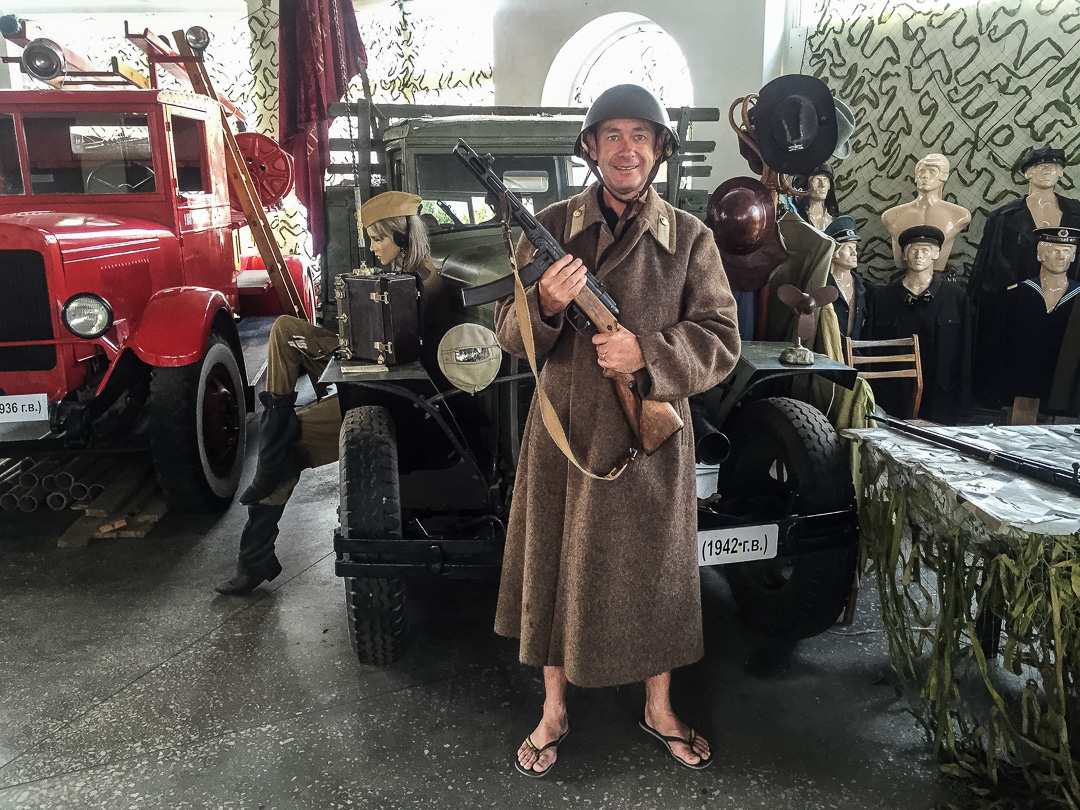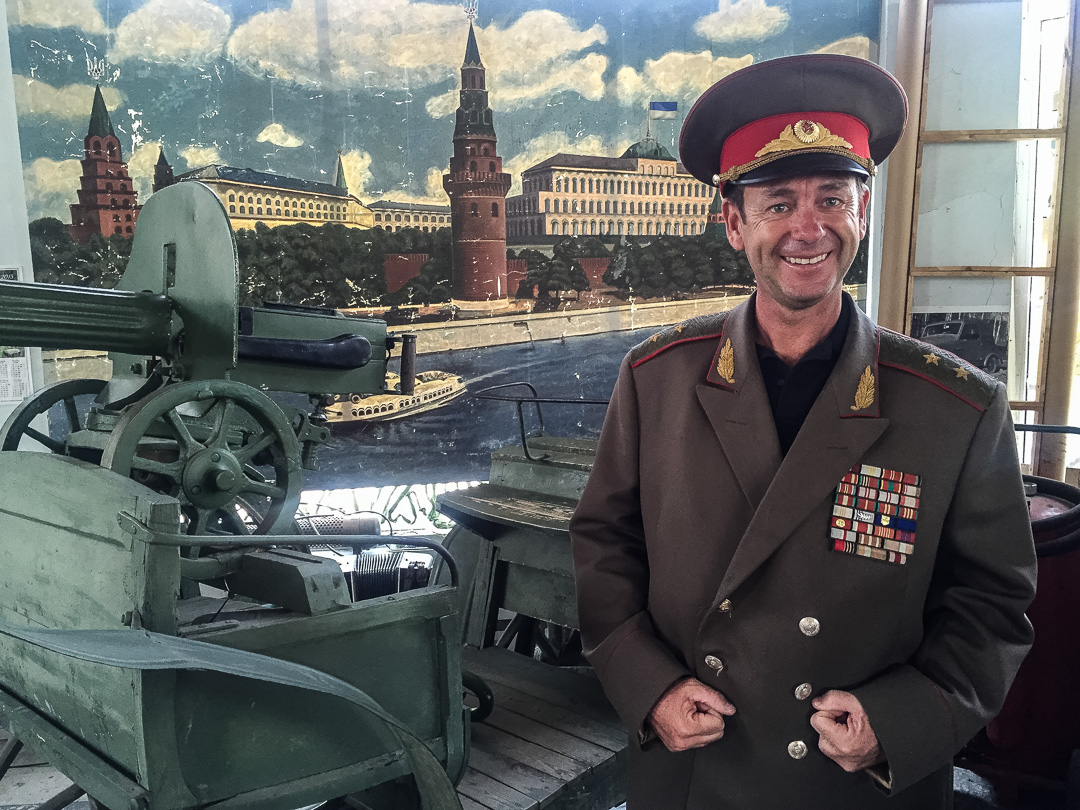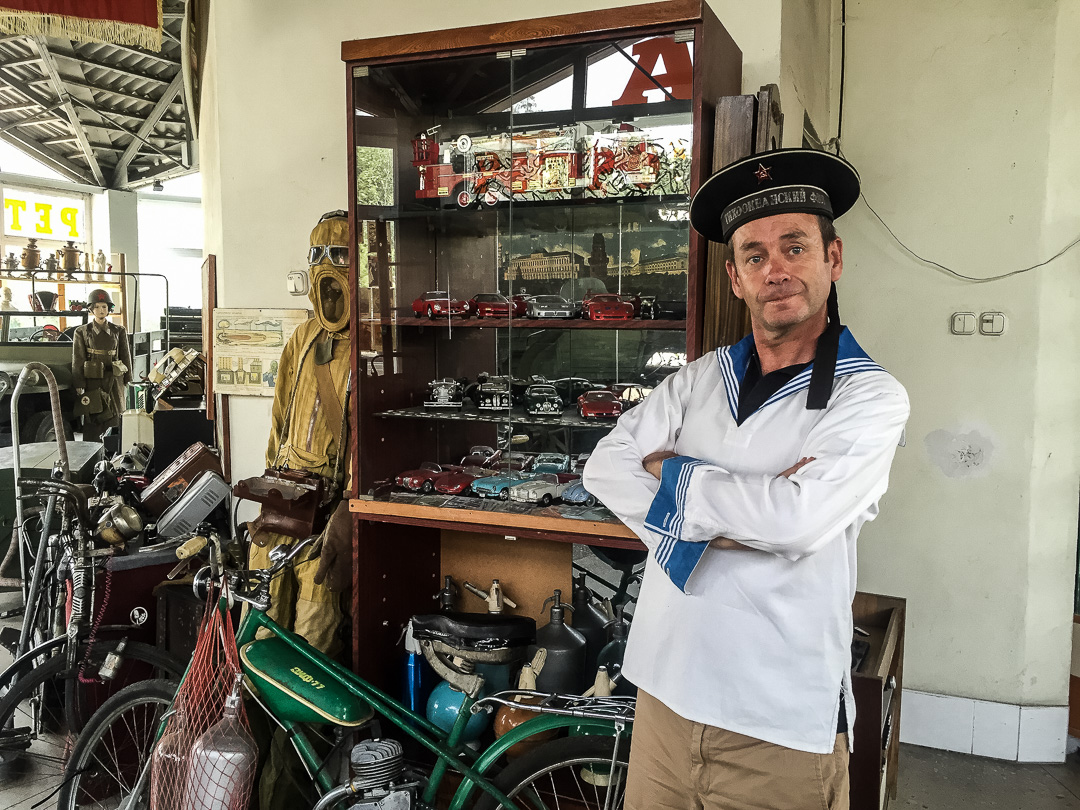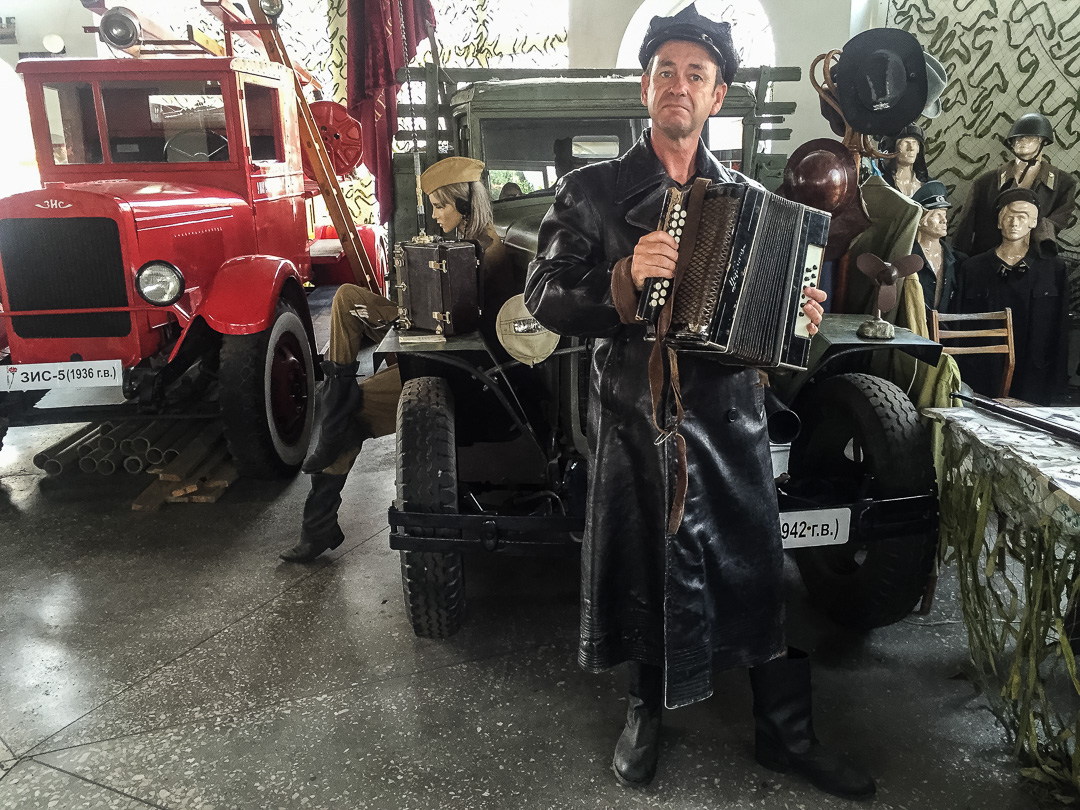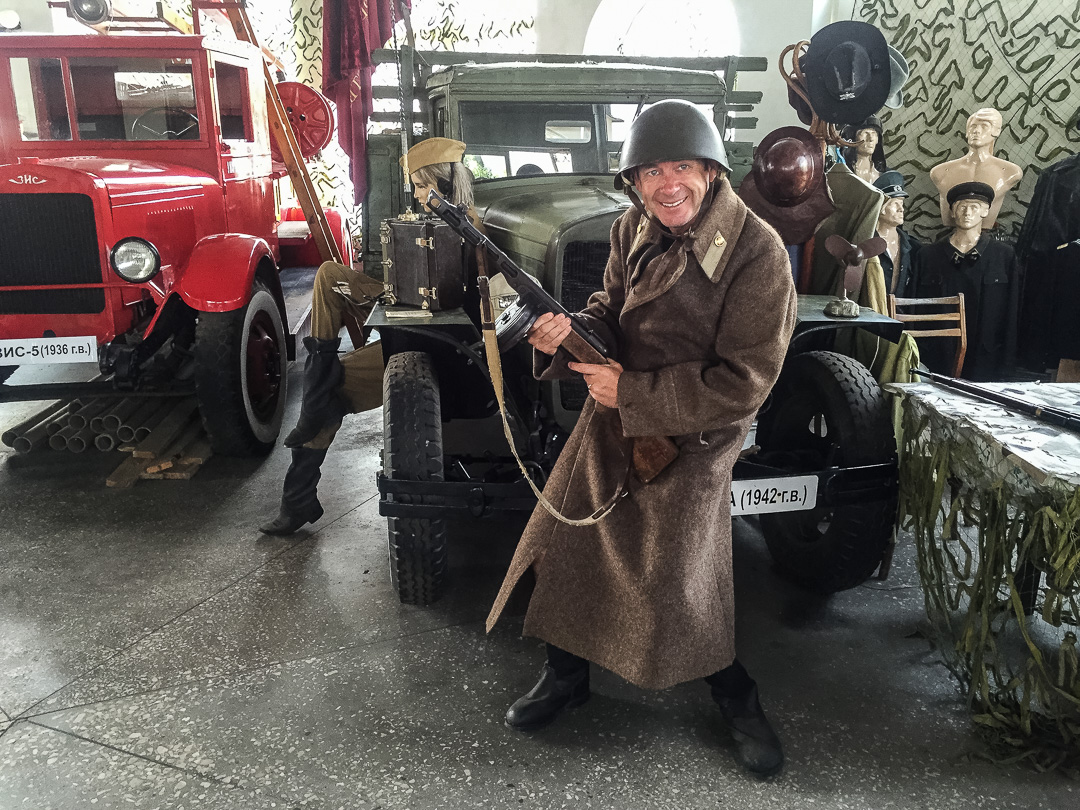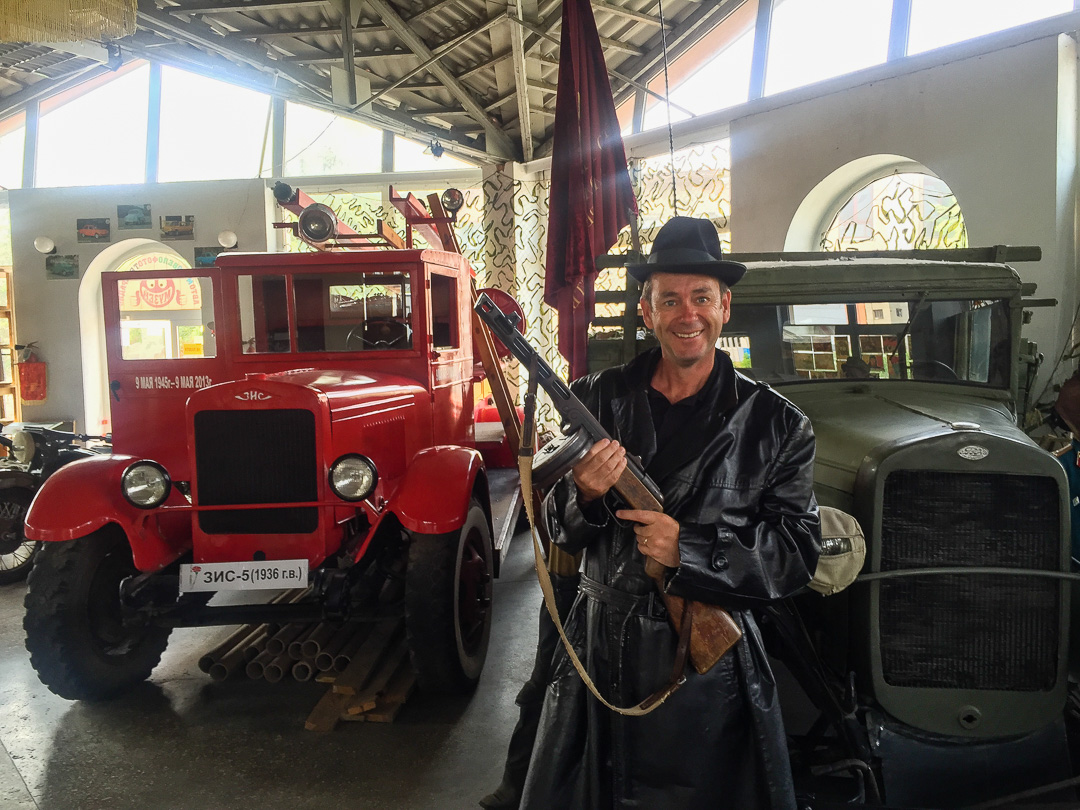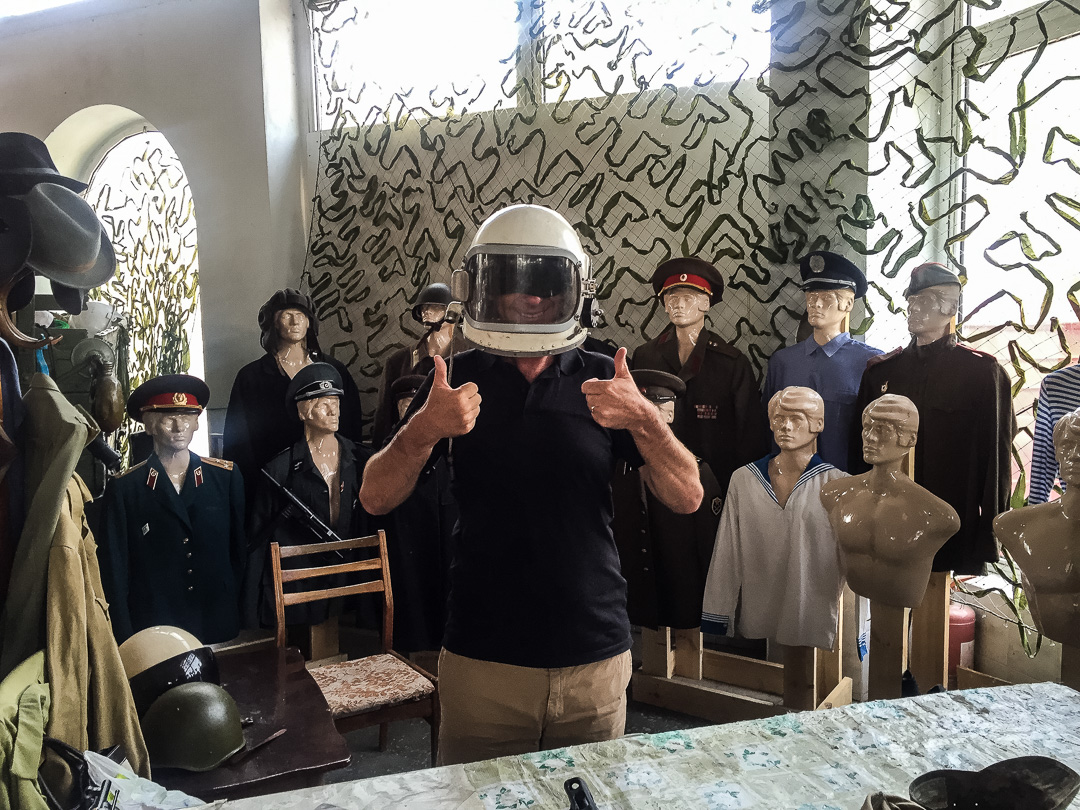 AutoMotoVeloPhotoTeleRadio Museum
Interaction at the museum is encouraged and you are allowed to sit in the cars and on the motorbikes for yet more photos! During our visit, there was a group of Ukrainian soldiers looking around and having fun posing in World War II uniforms with the old guns, both of which weigh a tonne by the way!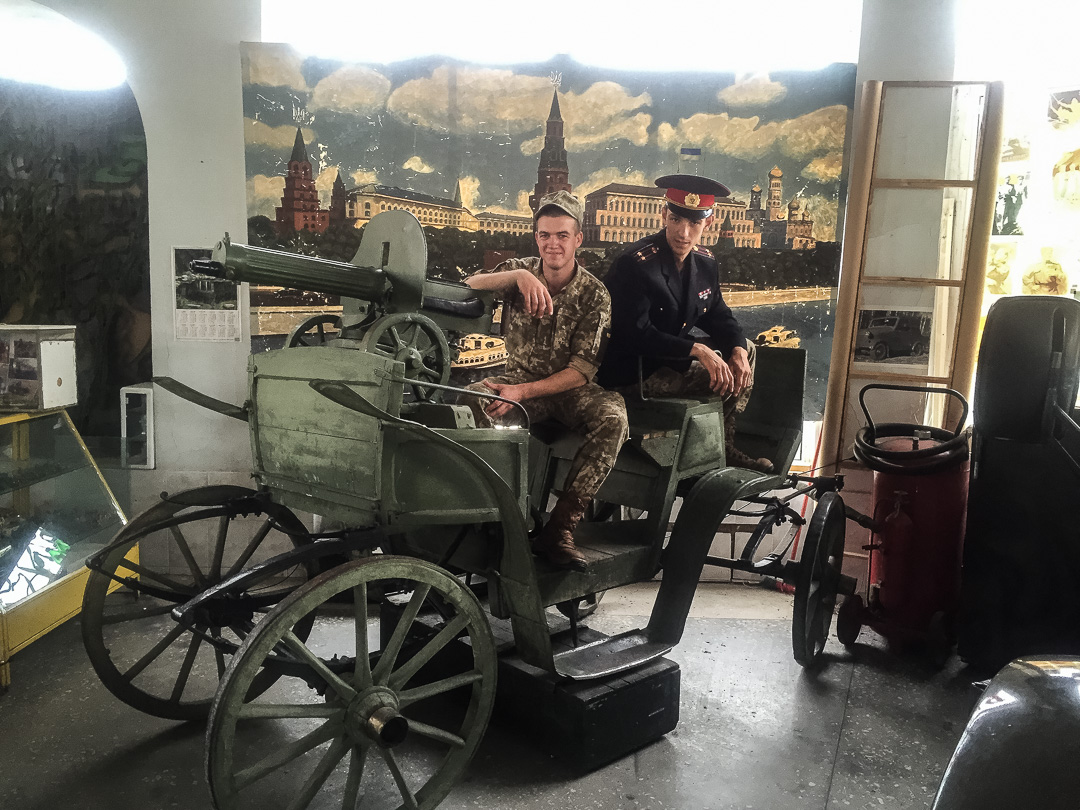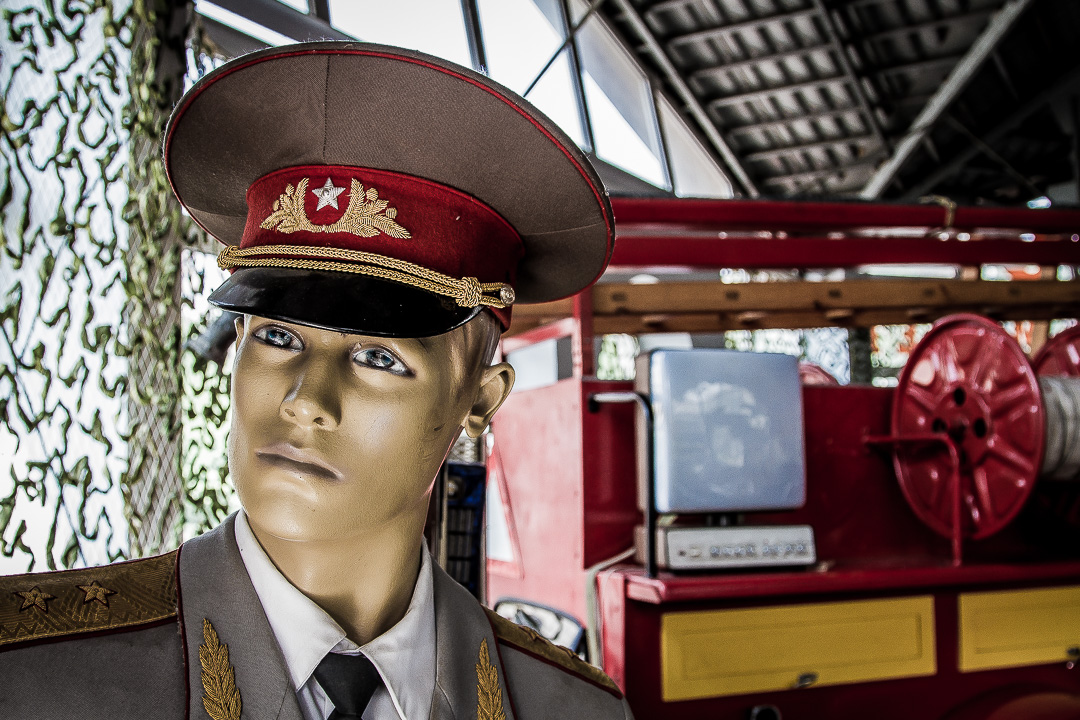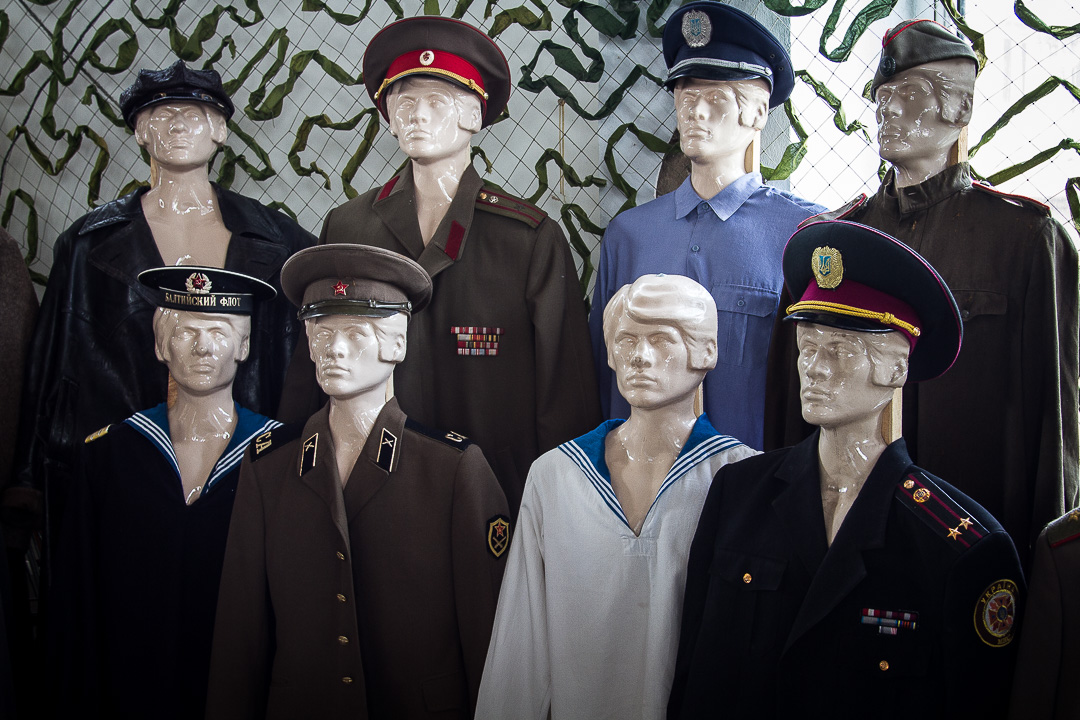 AutoMotoVeloPhotoTeleRadio Museum
I left the dressing up as soldiers to the boys and settled for posing in this gorgeous green Zaporozhets and with a very retro drum kit. The guy in the background seemed to enjoy my beats!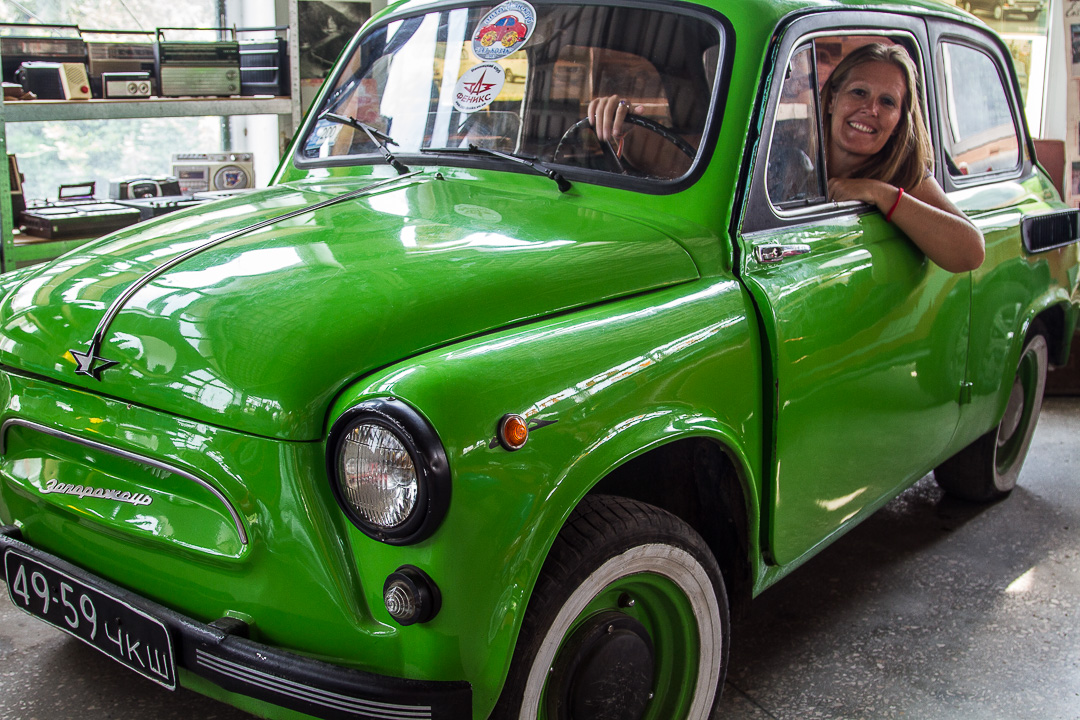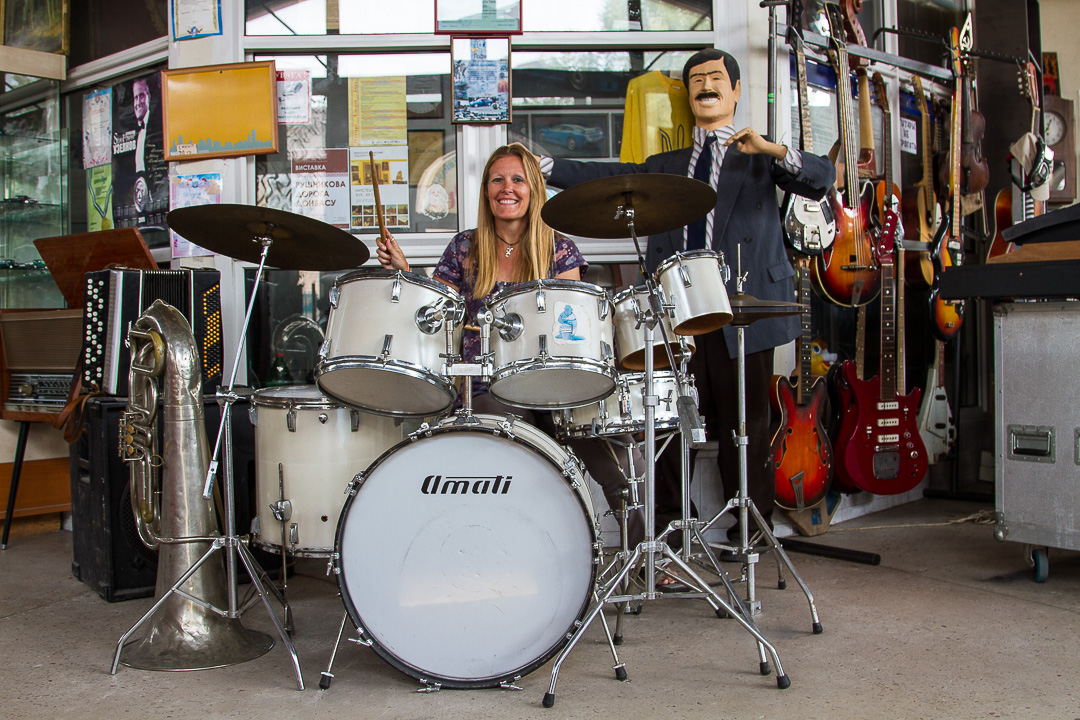 AutoMotoVeloPhotoTeleRadio Museum
The museum is housed in an octagonal-shaped building with a zig-zag tiled roof, the design of which reminded us of Soviet circus buildings, and the artefacts are exhibited in a large open-plan space with some of the vehicles spilling out into the surrounding yard.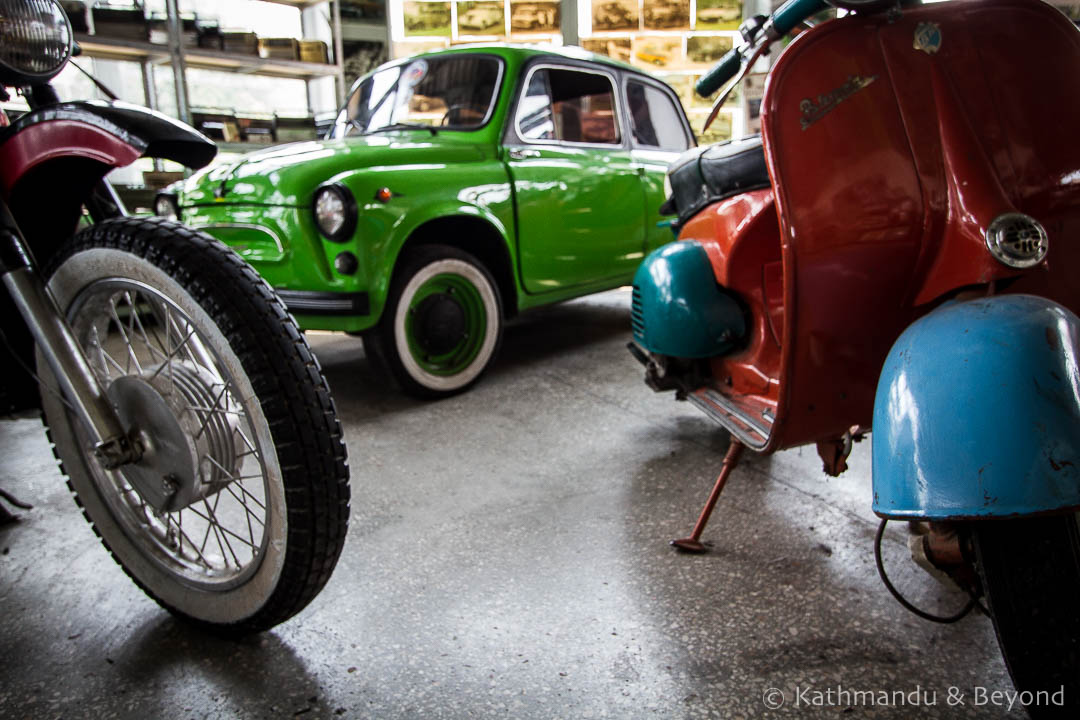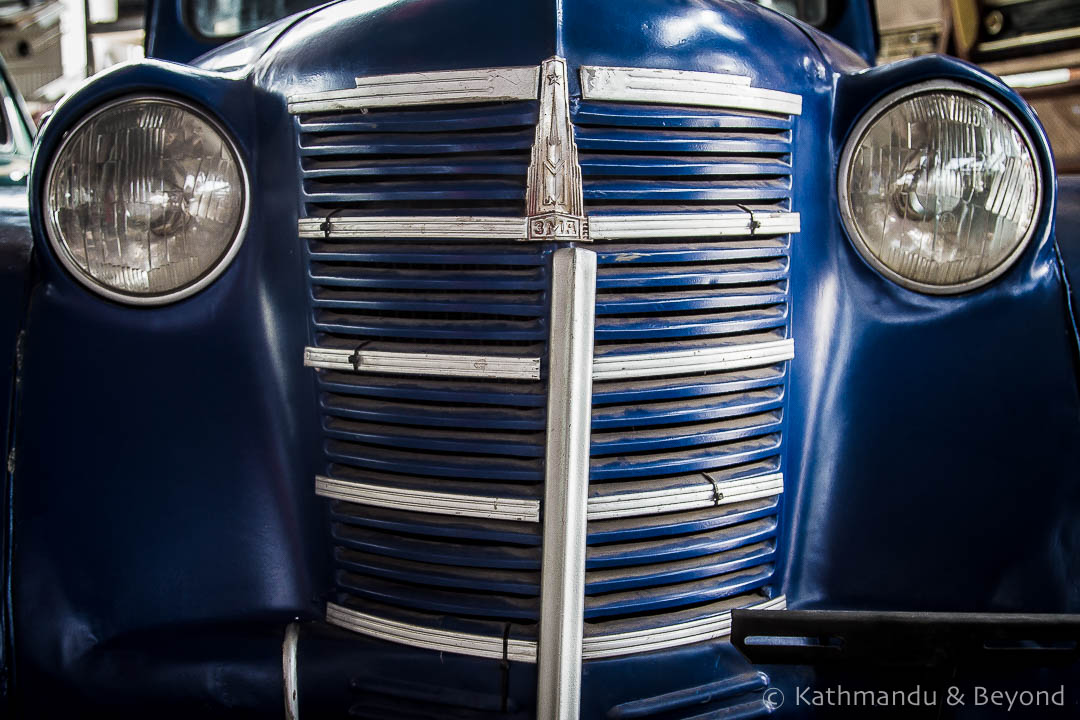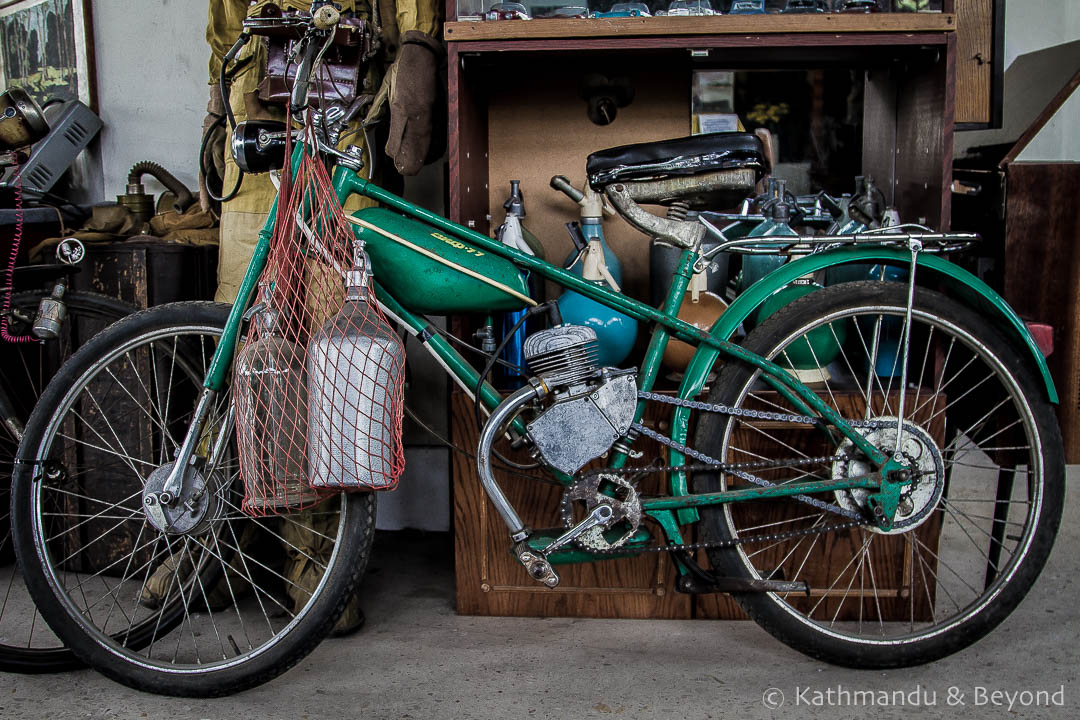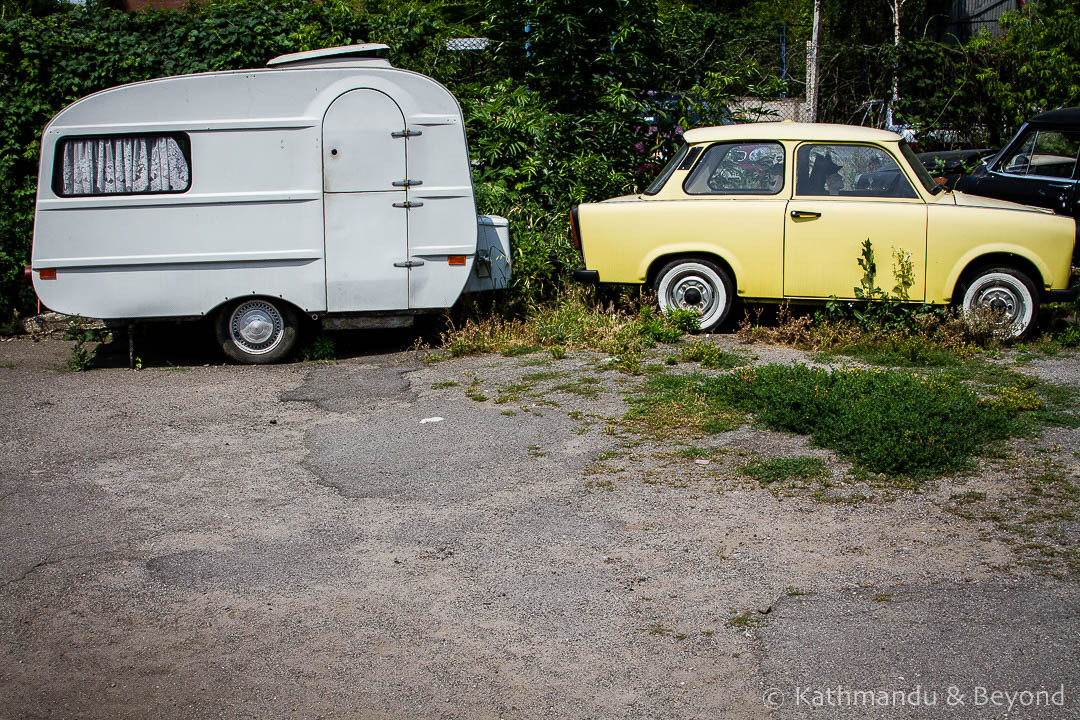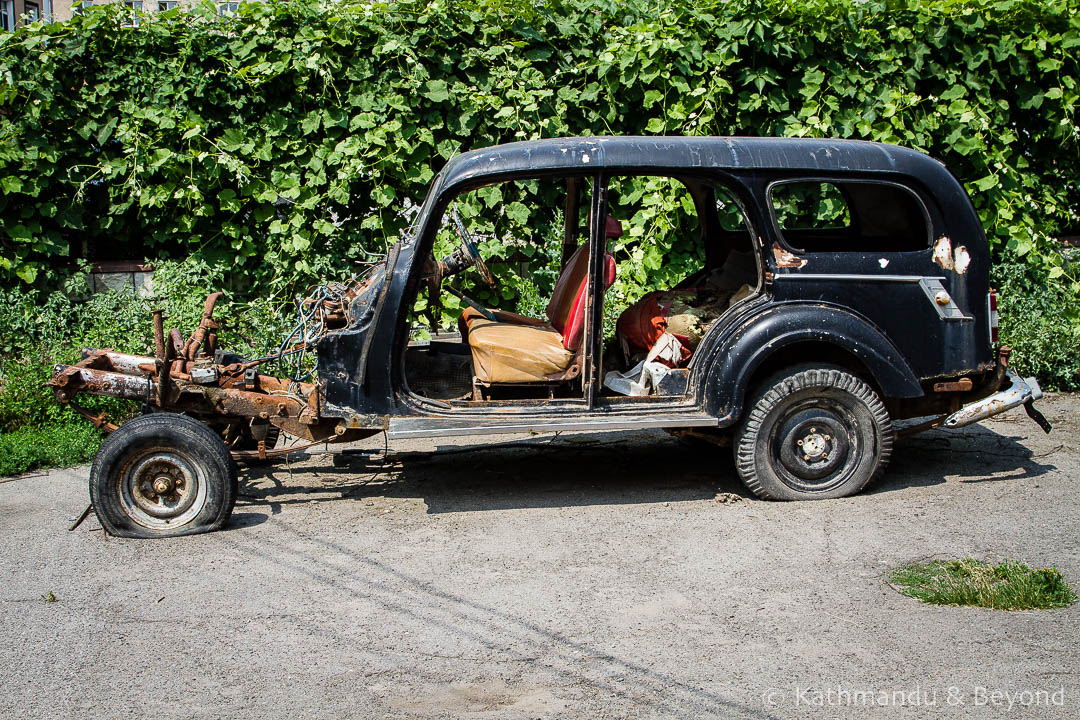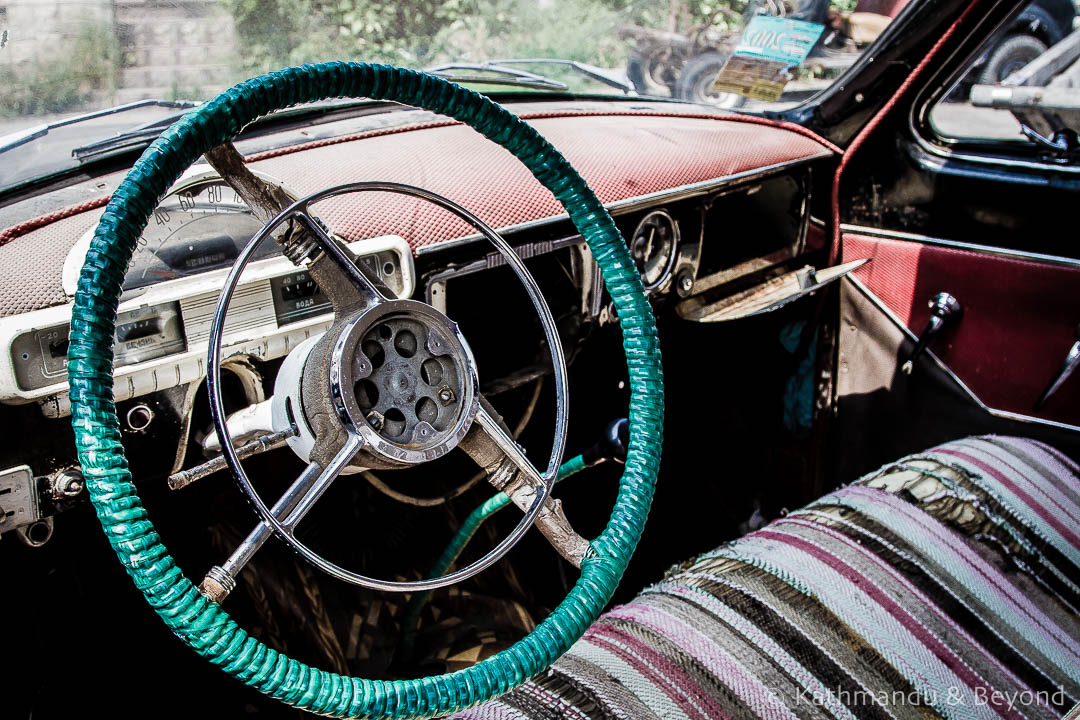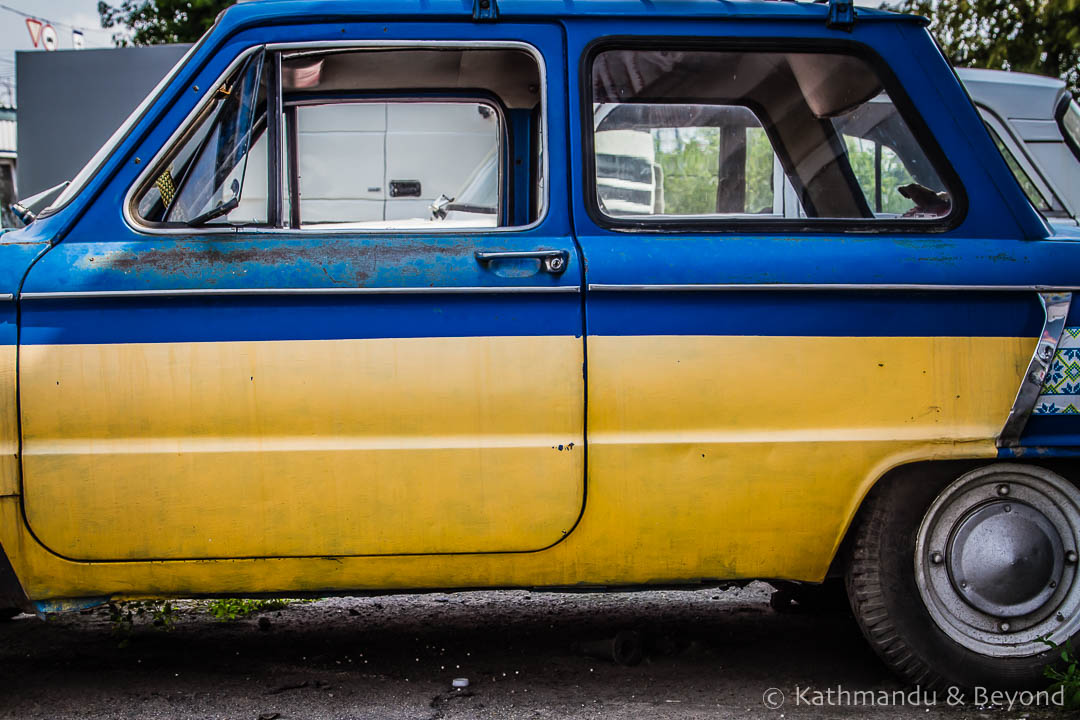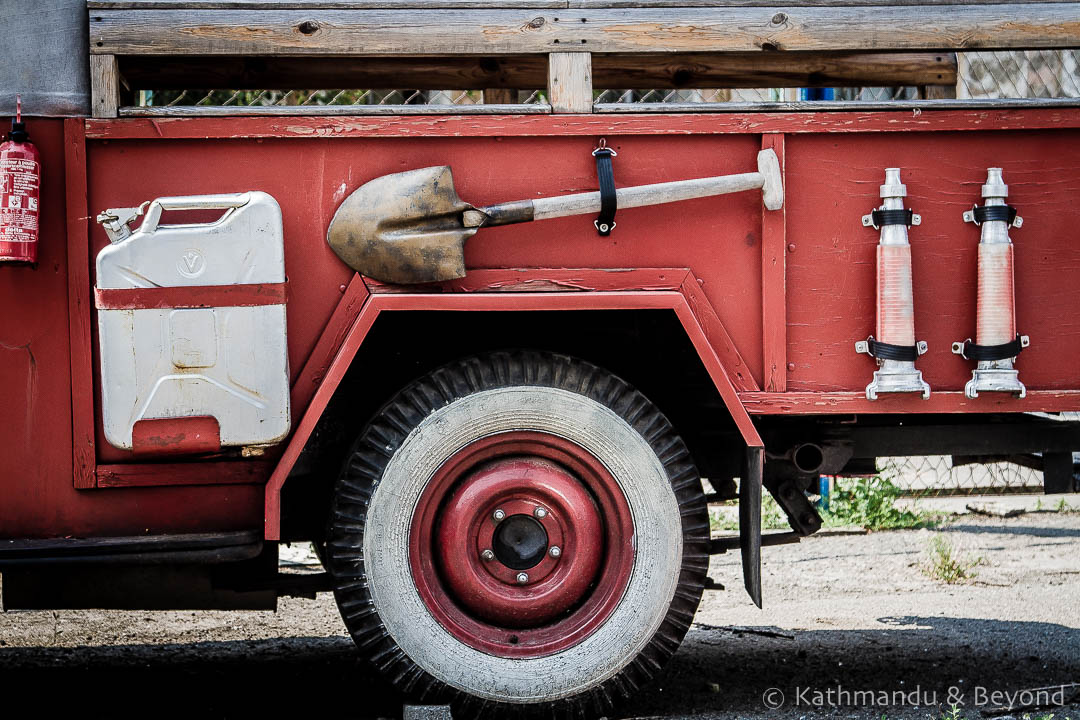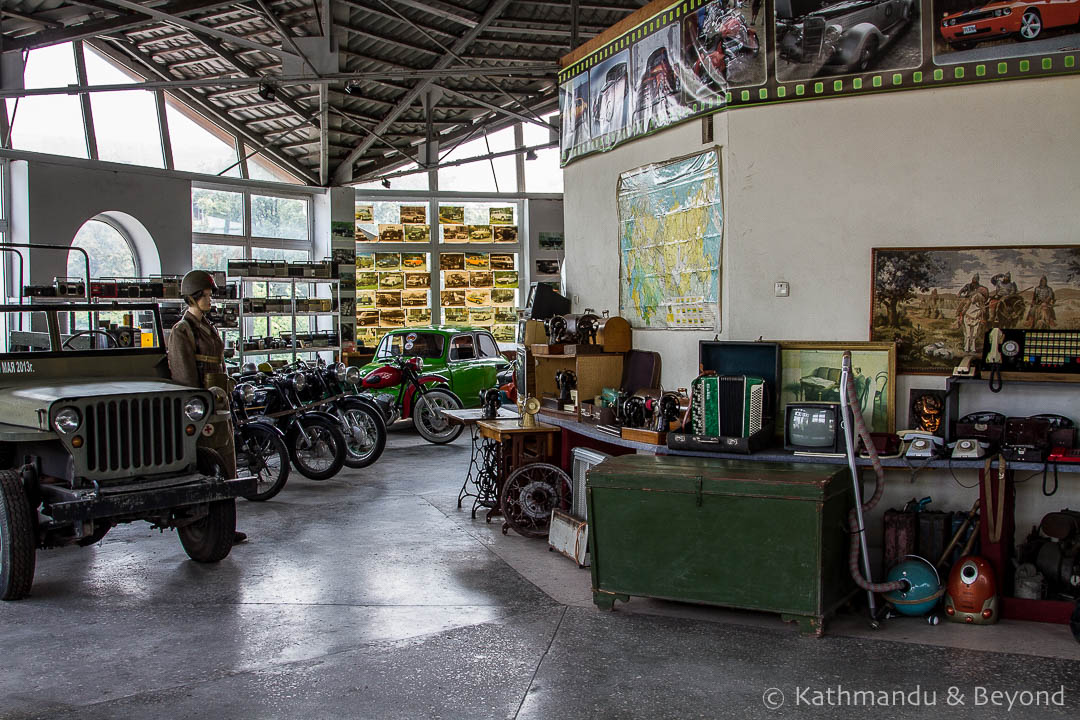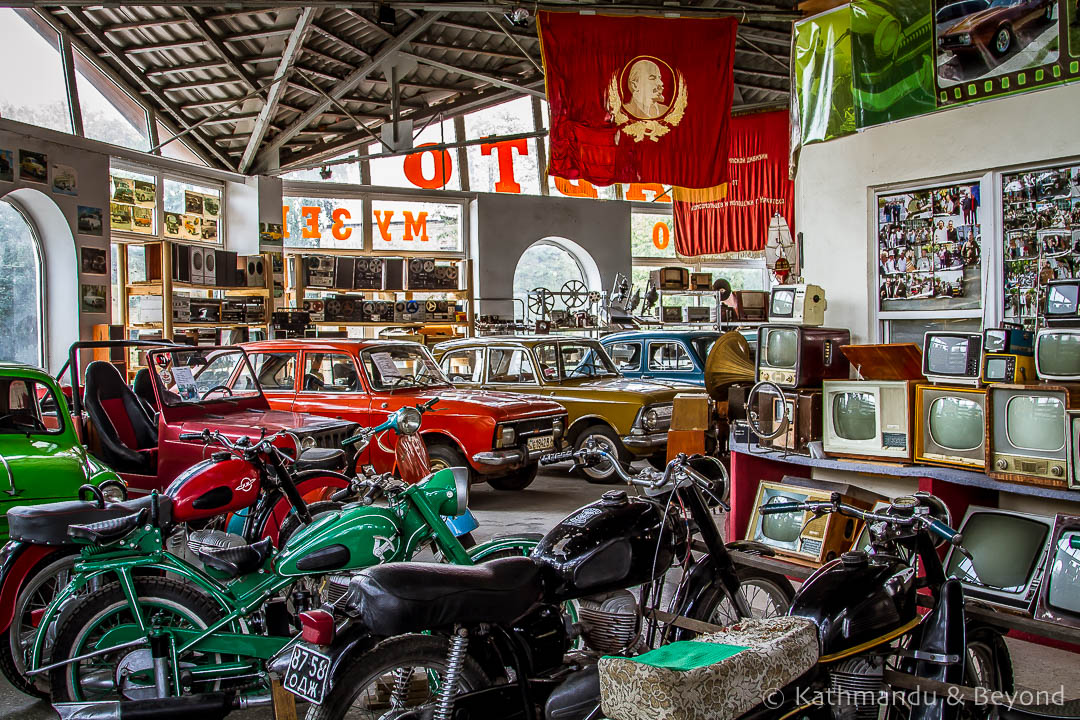 AutoMotoVeloPhotoTeleRadio Museum
Visiting the museum is not merely a glimpse into Soviet-era Ukraine, it is also a nostalgic look back to the '70s and '80s – some of the TVs, record players and telephones on display reminded us of the ones our grandparents had in their homes when we were growing up!
Opening hours of the AutoMotoVeloPhotoTeleRadio Museum
Open daily from 11 am to 7 pm.
Allow approximately one hour to visit.
Entrance Fee
Adult: 30 Ukrainian hryvnia (approximately 90p / €1 / US$1.20 @ 28/06/16).
Unfortunately, I don't know the entrance fee for children – I took a photo of the price list in order to translate it later, but when I did the other prices mentioned were for groups of 10 more (20 hryvnia per person, pensioners (10 hryvnia) and students (20 hryvnia). Maybe that means children are free?
Location of the AutoMotoVeloPhotoTeleRadio Museum
The AutoMotoVeloPhotoTeleRadio Museum is located on the eastern side of Vinnytsia (approximately 10 minutes' walk from the town centre), very close to the Roshen Fountain (the sight responsible for drawing the majority of the town's tourists with its nightly performance of dancing water, lights and lasers set to music). The museum can be found on the right-hand side, just before you cross the bridge on the way out of town.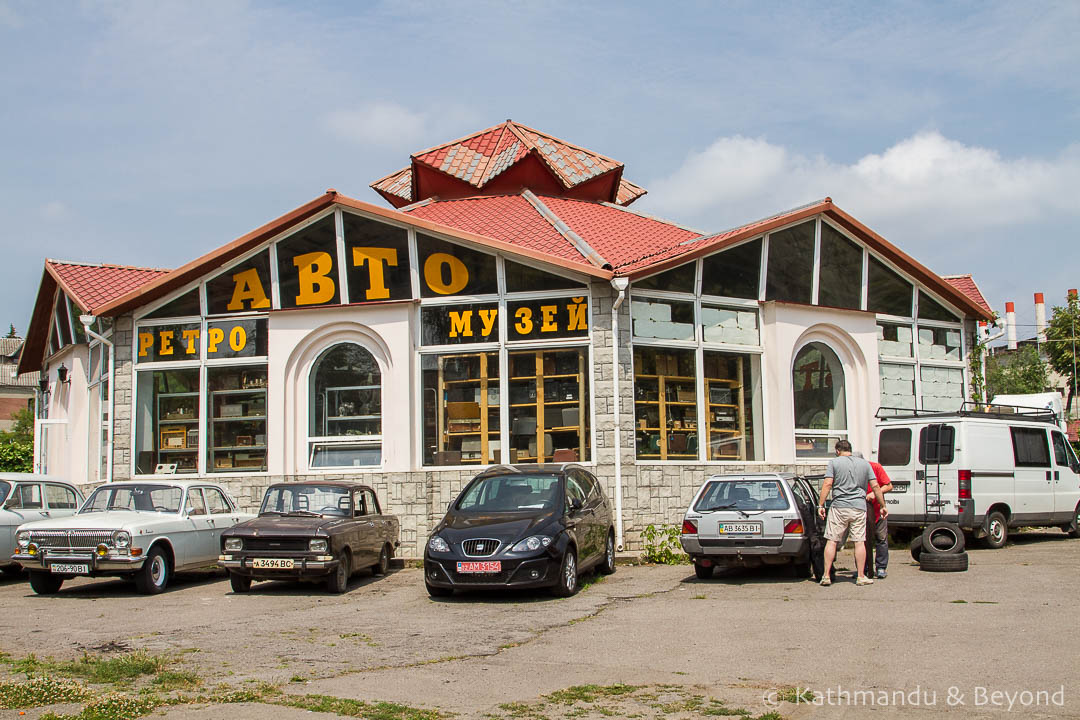 AutoMotoVeloPhotoTeleRadio Museum
Other things to do in Vinnytsia
Vinnytsia isn't all about retro cars and old military uniforms (in fact, I suspect many tourists remain unaware of its existence) and it's an extremely pleasant town to spend a couple of days in. Vinnytsia's biggest draw is the Roshen Fountain, a huge multimedia fountain which puts on a stunning sound and light show during the summer months. The town also boasts several pretty churches and a good smattering of Soviet-era architecture. It is well-connected by rail and is a good place to break the journey between Odesa and Lviv. In can also easily be incorporated into a longer itinerary travelling from Moldova into Ukraine. We've covered what to do in Vinnytsia quite extensively, so I won't repeat it again here. Instead, take a look at the relevant parts of these posts: Where to break the journey between Kyiv and Lviv and Where to break the journey between Kyiv and Odesa as well as our guide to the Best Day Trips from Kyiv.
There is a good choice of accommodation in Vinnytsia. We got a really good rate at the Hotel France and so splashed out a little (for us!) but there are plenty of budget hotels and hostels to choose from. For example, you can't get any closer to the AutoMotoVeloPhotoTeleRadio Museum than Tsentr Hostel which is also conveniently located for Roshen Fountain.
---
---
---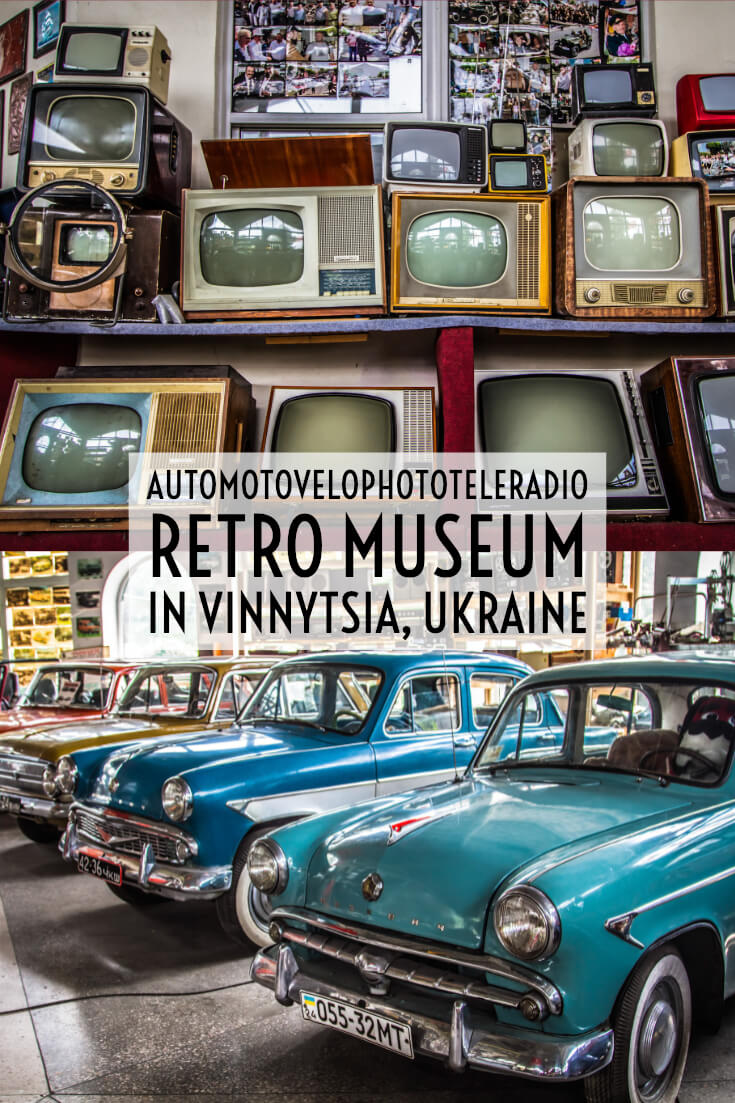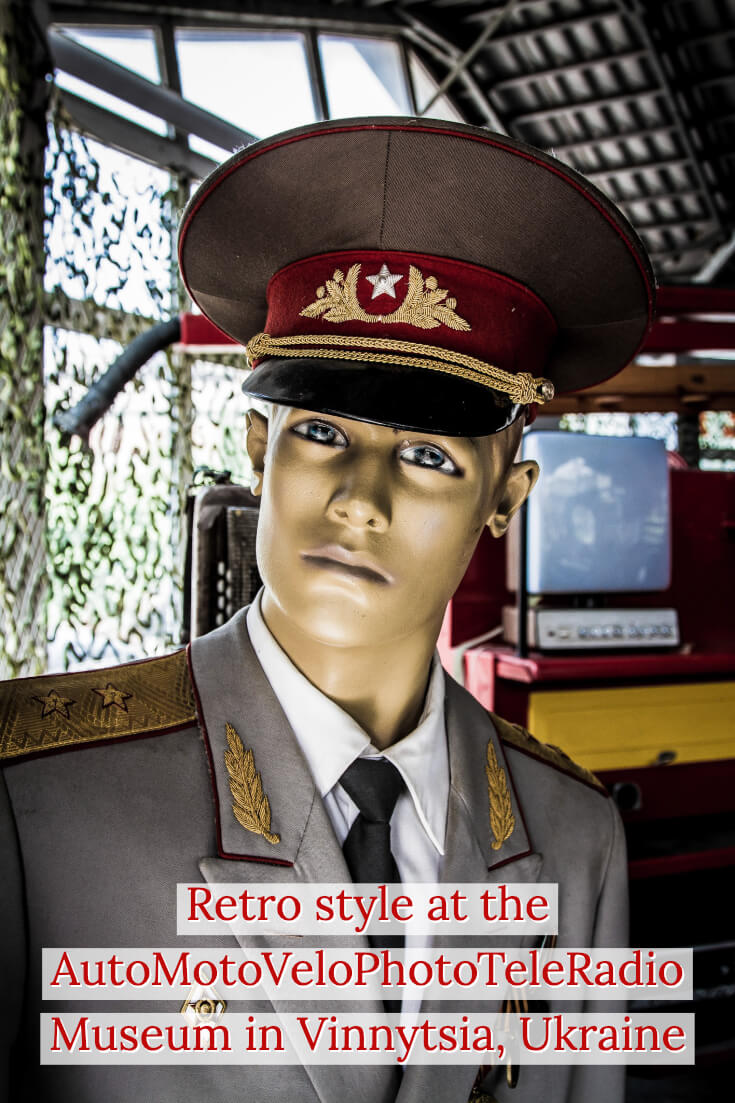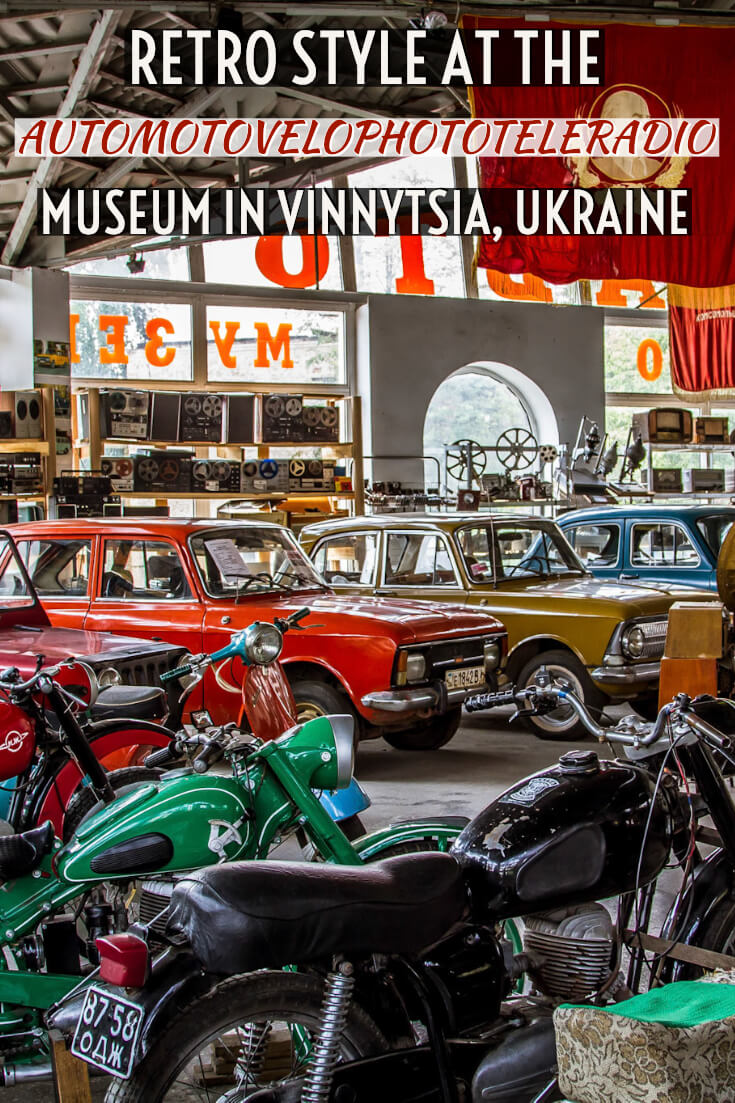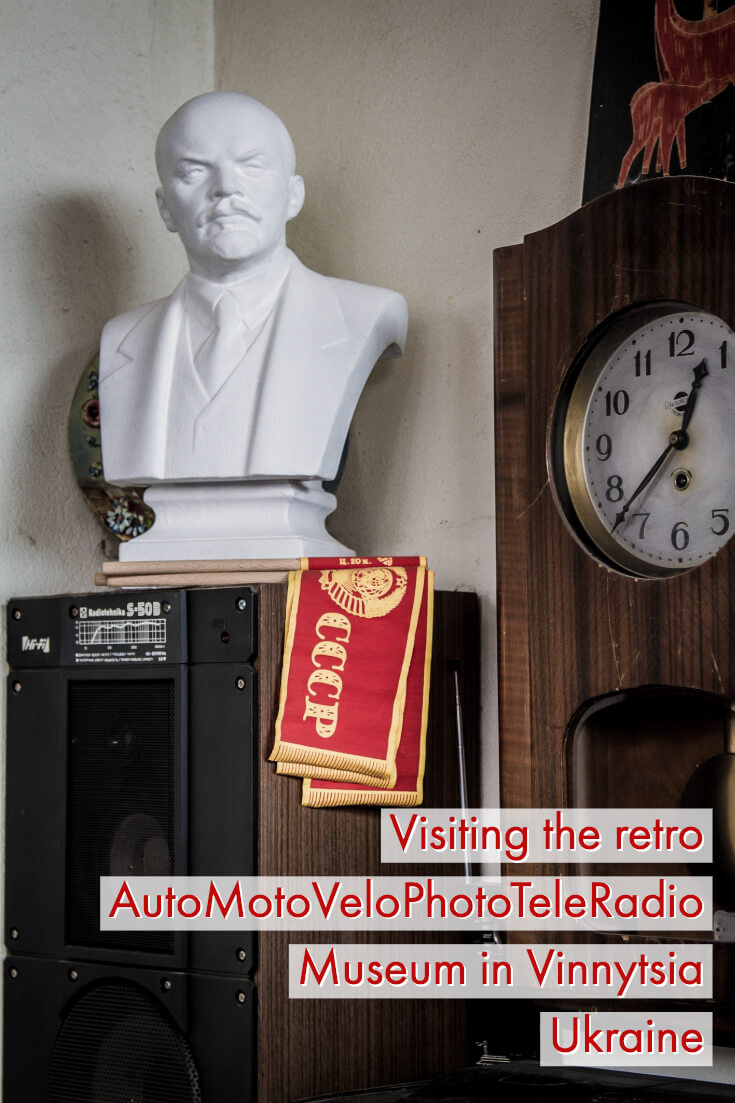 ---