Bam is a small desert oasis town in the southeast of Iran. When I visited the town in 1995, it was a little-known place to non-Iranians and was predominately used by overland travellers (like myself at the time) who wanted to break the journey between the ancient city of Kerman and the feisty border town of Zāhedān (from where you could take a train to Quetta in Pakistan).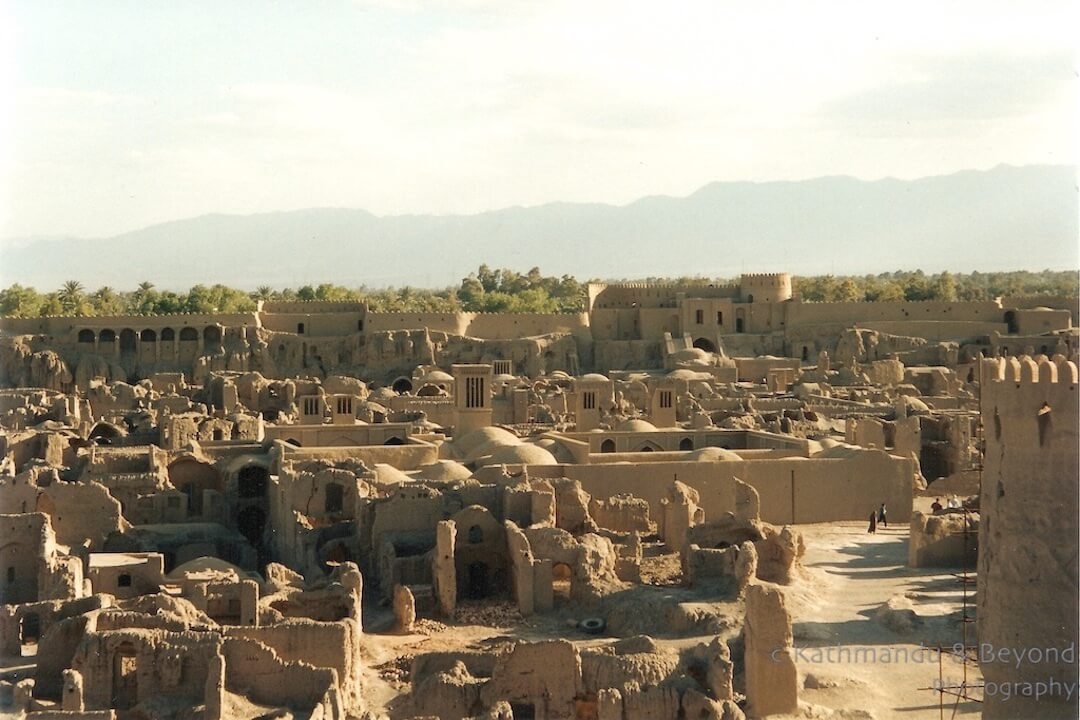 Bam in March 1995
Apart from being a good place to break the journey en route to Pakistan, there was one other very good reason to stopover in Bam in 1995 and that was to see the Arg-é Bam, the then-largest mud-brick structure in the world. With a history spanning almost 2,000 years, this ancient citadel was vast and a great place to explore. My experience was further enhanced by the fact that I visited the site with my 'adopted' Iranian family who took me to the site, showed me around and fed me until I almost burst (*). They even paid for my entrance fee, refusing any offer to do so on my part.
(*) Iranians are known for their hospitality and friendliness. I only stayed in a hotel in Tehran. Throughout the rest of my time in Iran, I would be invited to stay with local families. To this day I have never experienced such hospitality when travelling overseas.
Unfortunately, disaster struck in 2003 and a devastating earthquake destroyed much of Bam and the surrounding province. Over 26,000 people were killed during the earthquake and many thousands more were injured and/or left homeless. It almost pales into insignificance given the above facts, but additionally, 80 percent of the Arg-é Bam was also destroyed during the earthquake.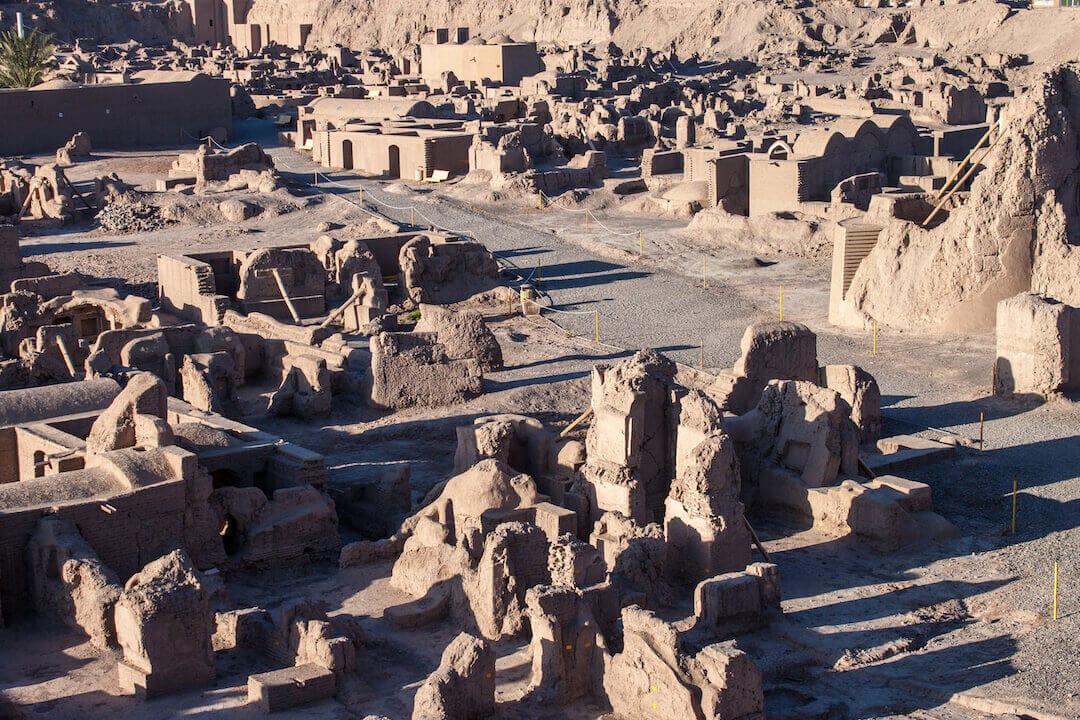 Ancient Town of Bam in Iran following the 2003 earthquake | Image © Matyas Rehak | Dreamstime.com
Millions of US dollars in aid have poured into Bam since the disaster and the rebuilding of the town itself is all but complete and many locals are happy with the results. Renovation work of Arg-é Bam is ongoing but not yet complete. It is still possible to visit the citadel (if you can get an Iranian visa) but by some accounts, the ancient fortress is not as evocative as it once was.
I cannot seem to find a definitive answer as what is now the largest adobe structure in the world. The Bobo Dioulasso Grand Mosque in Burkina Faso and the Djinguereber Mosque in Timbuktu (Mali) get a mention as does Chan Chan in Peru and Siwa Oasis in Egypt. Arg-é Bam in Iran is still mentioned on some websites I looked at. Visiting the top ten largest adobe structures in the world would make for a good bucket-list don't you think?
---
---