Visiting Elektrenai Abandoned Theme Park
Children's World (Vaikų pasaulis in Lithuanian) is an abandoned amusement park on the outskirts of Elektrenai, a mid-sized settlement positioned more or less halfway between Lithuania's capital, Vilnius and its second-largest city, Kaunas. Like Pripyat (Chernobyl) in Ukraine and Visaginas (Ignalina) in eastern Lithuania, Elektrenai was purpose-built during Soviet times to accommodate employees at a nearby power plant (*).
(*) Since the closure of Ignalina Nuclear Power Plant near Visaginas in 2009, Elektrenai Power Plant has become Lithuania's primary source of electrical power.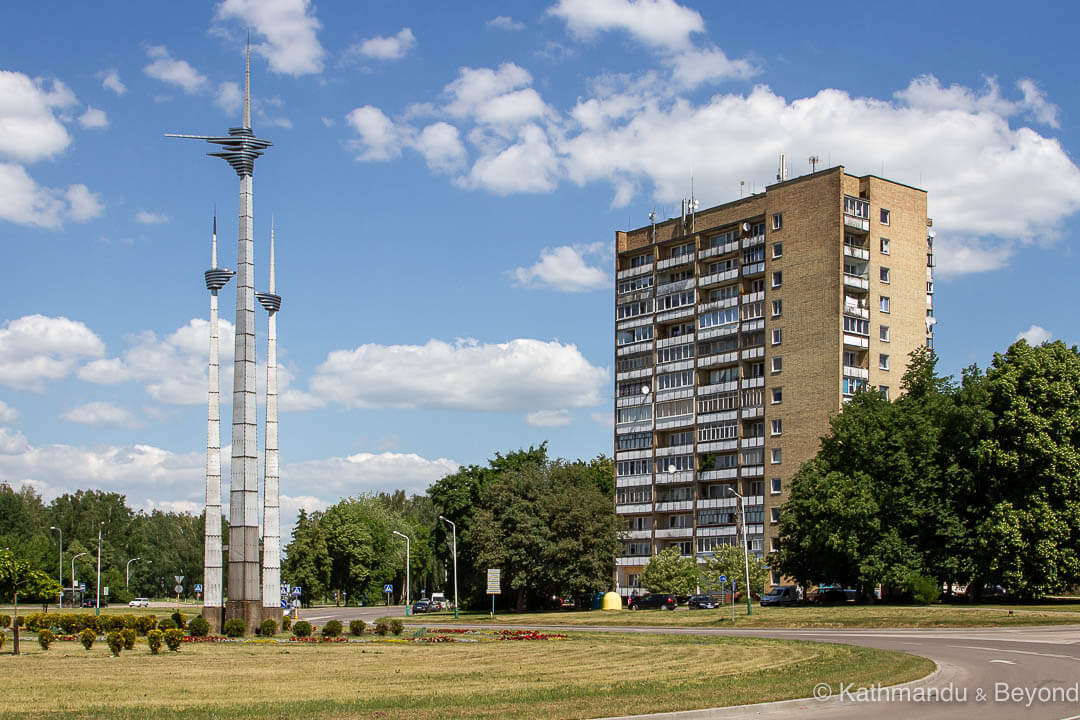 The city itself was founded in 1961, but Children's World wasn't added until over twenty years later in 1986 and was permanently closed in 2013. For much of its existence, the park's Health & Safety record wasn't exactly unblemished but an incident the year before its closure in which one of the carts on the roller coaster got stuck high up and riders were forced to clamber from one cart to another in order to return to safety, sealed the beginning of the end for the amusement park.
Nobody was hurt during the event but people lost confidence and, soon after, stopped visiting the park. Eventually, the electricity was turned off, employees were sent home and a few security measures were put in place and, that was it, the end of one of Lithuanian's most popular theme parks.
There is obviously plenty of rust and decay at the abandoned park, but Children's World in Elektrenai is still in fairly good condition considering it has been left to the mercy of the elements for about five years. The two most striking features of the park are the Ferris wheel and the roller coaster. The latter is a spaghetti-like mess of twisted metal that was brought to the park from Moscow and, at the time, was one of only two of its kind in the world. It is adorned with a large sign saying 'Jet Star 2' in English and the fairground is sometimes referred to as Jet Star 2 Amusement Park.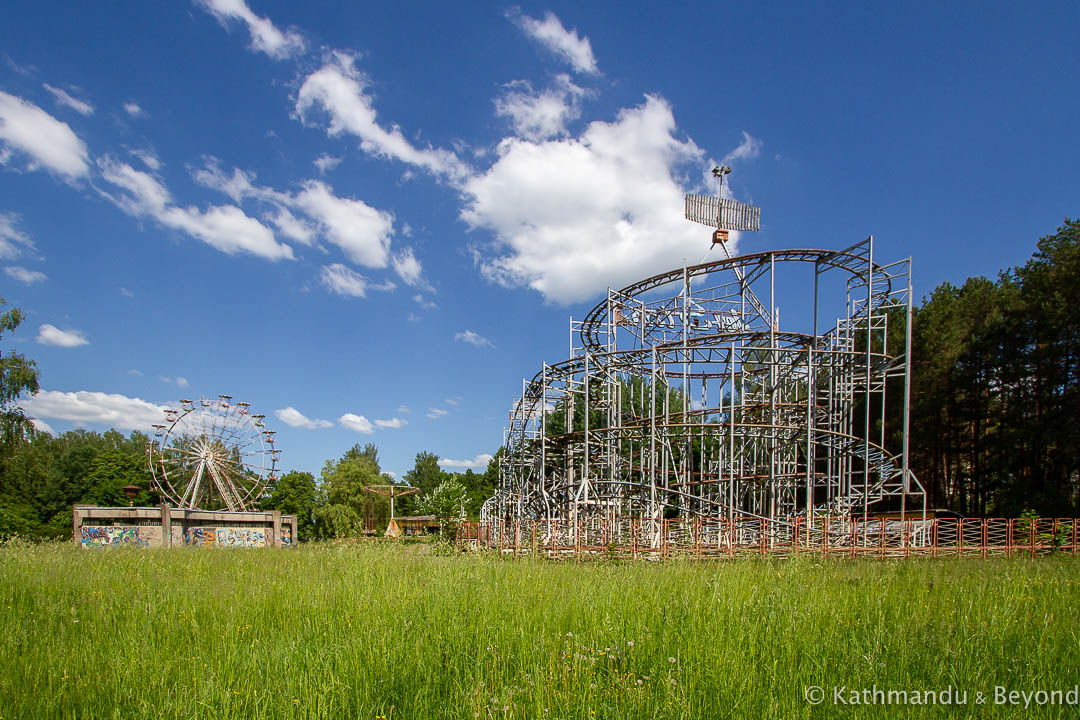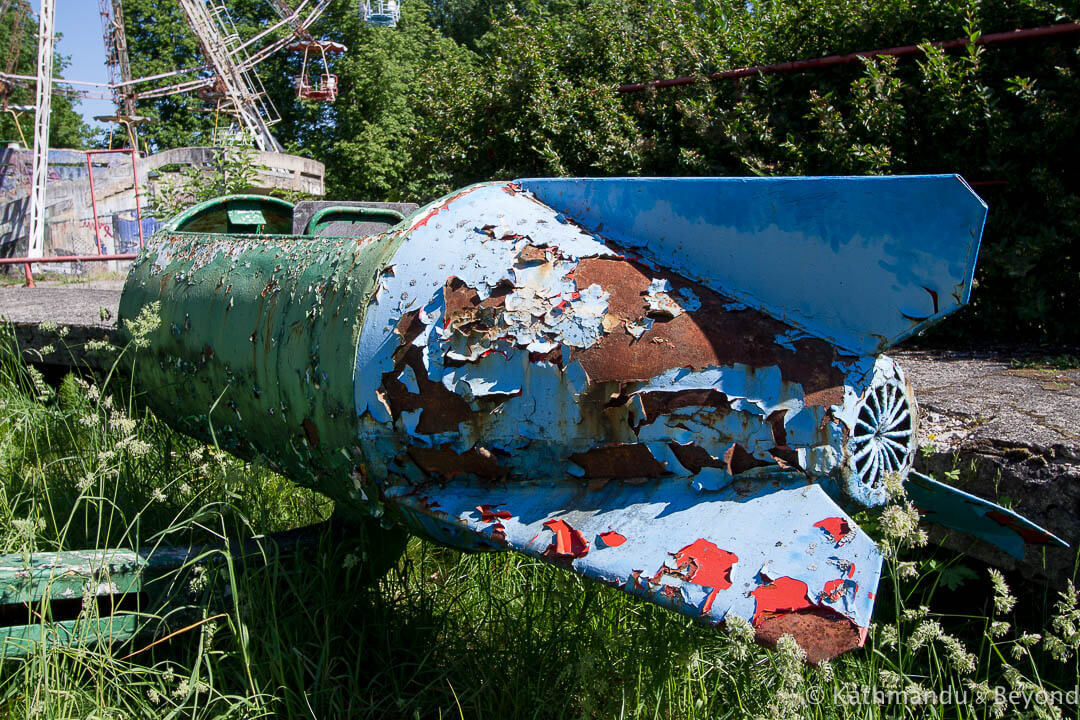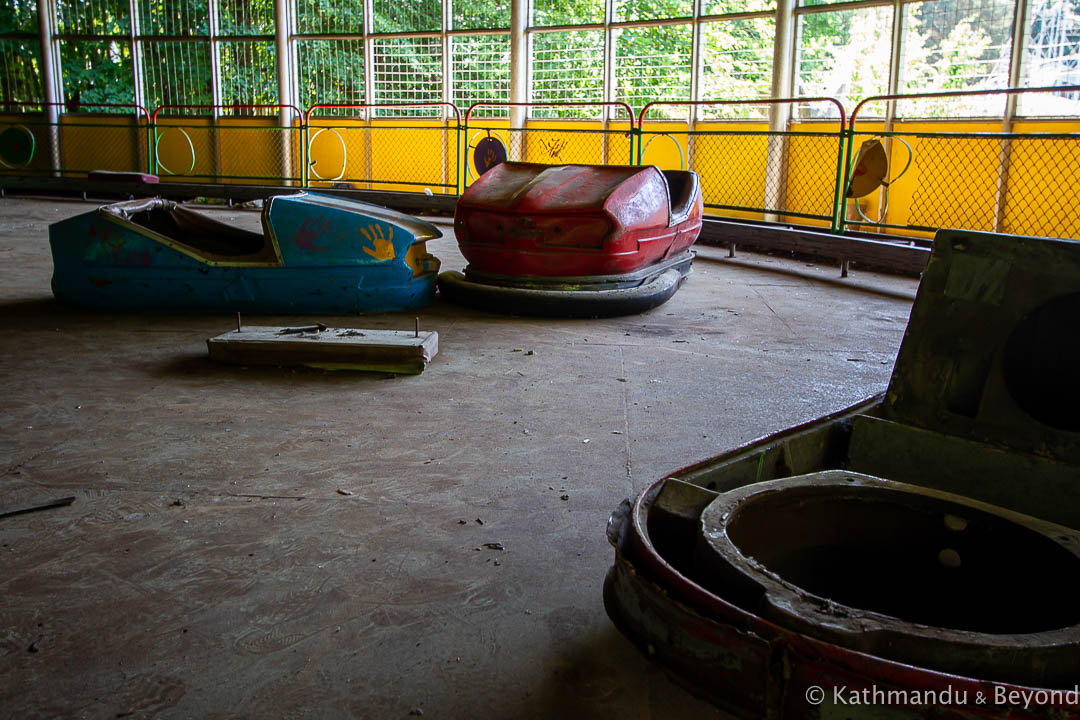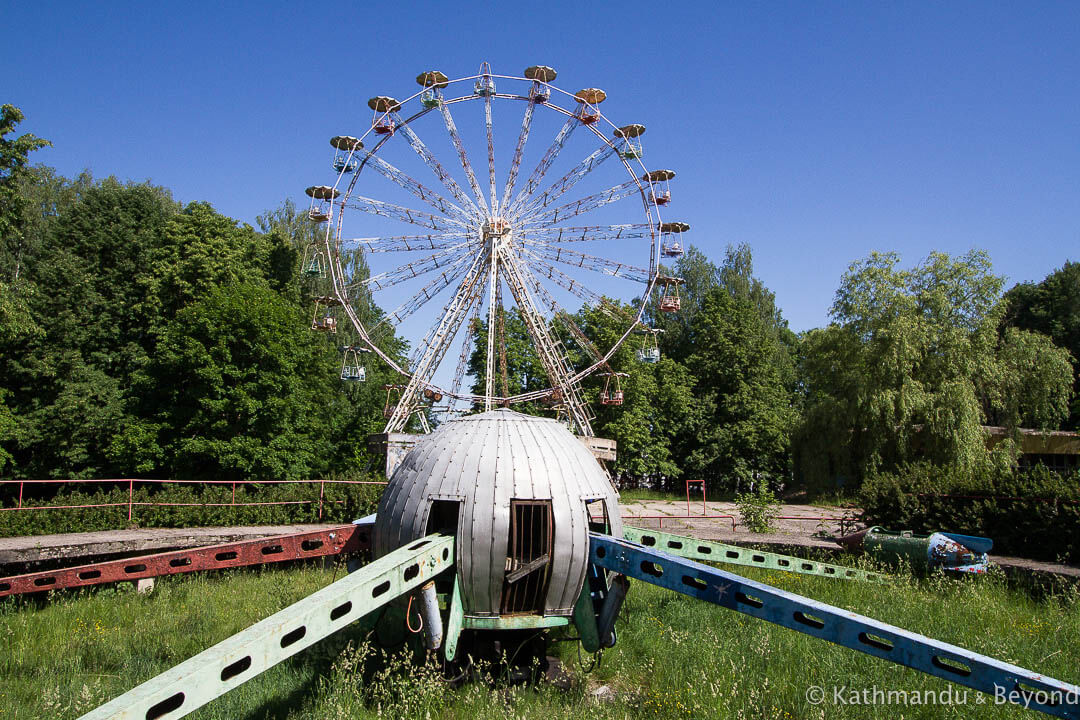 Our favourite part of the grounds was the indoor waltzers. I was a sucker for these when I was a kid and it was easy to imagine the area packed with children and adults alike, all whooping and hollering with their arms in the air as the thing got faster and faster (*).
(*) Or maybe not? Perhaps that level of enjoyment was frowned upon in the Soviet Union. I suspect not but I'll never know for sure (unless someone with firsthand experience can give me a definitive answer?).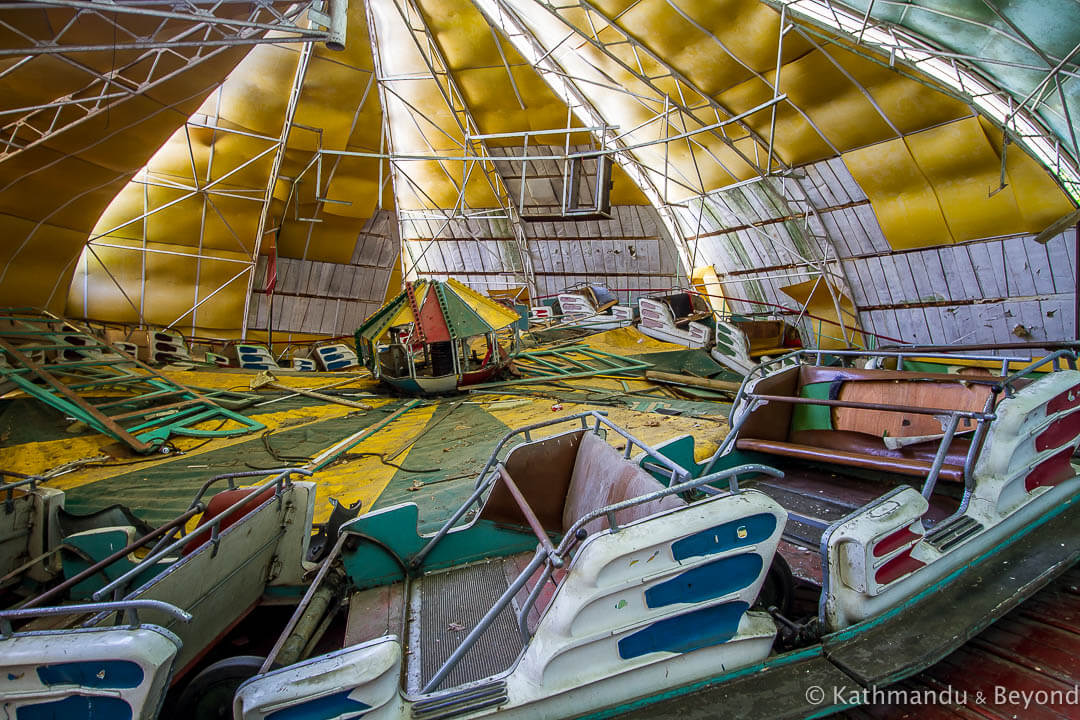 Among other things, we also found bumper cars (dodgems), metal rockets and the remnants of arcade games and, overall, we spent an enjoyable hour or so rummaging around before deciding to call it a day.
There is a plan involving the local municipality to turn what's left of Children's World into a public recreational area. The amusement park already sits within a wooded enclave close to the city's reservoir so I would imagine the proposal involves dismantling and clearing away the remaining infrastructure and developing it from scratch. If everything goes according to schedule, what's left of Children's World could be no more by late 2020, so if you fancy seeing the place for yourself we would advise you to do so sooner rather than later.
Elektrenai Update

Although later than we predicted, based on a recent comment from a reader in April 2022 (see below), it would seem that most of the former amusement park has now been demolished. Only the roller coaster remains, although presumably this will also be gone soon as part of the dismantling process.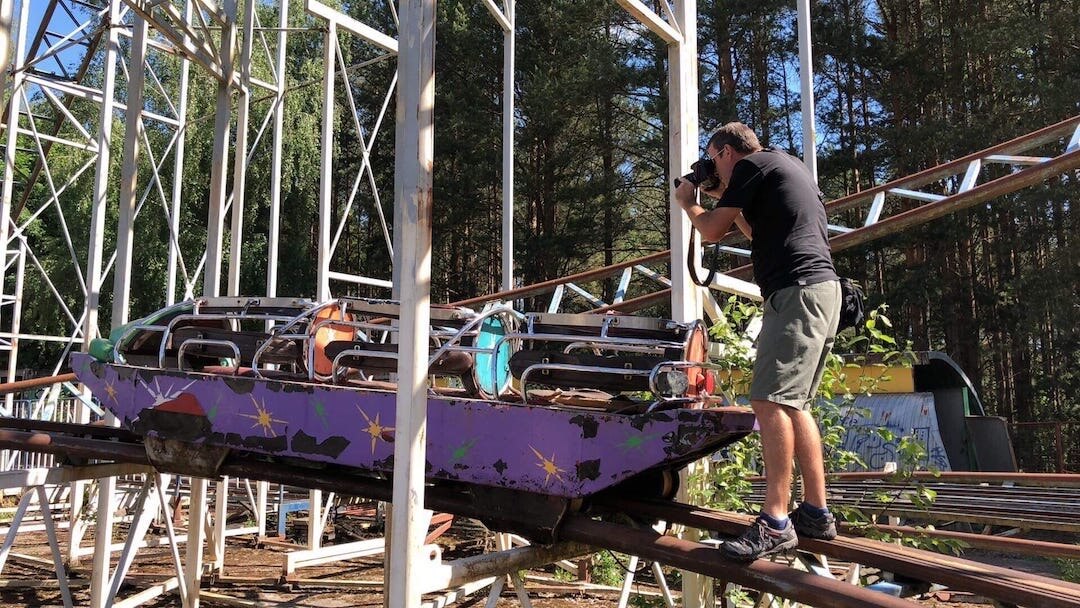 How to get to Children's World Abandoned Amusement Park in Elektrenai using public transport
Most buses from Vilnius to Kaunas and vice versa go via Elektrenai, making getting to the abandoned theme park by public transport straightforward from either city. There are usually three buses per hour from either location, the journey time is approximately 45 minutes and the fare is around €4 each way.
Schedules and prices can be checked here.
When you arrive in Elektrenai, you will be dropped off close to the roundabout on the outskirts of town (GPS: 54.788285, 24.657970). From this point, it is a 1.8km walk to Children's World. En route you will pass the Soviet-era Elektrenai Ice Palace (Elektrenai is well known for ice hockey) (GPS: 54.78484, 24.66832) and if you go about 650 metres beyond the park in an easterly direction you will reach the rather cool-looking Queen of the Virgin Mary Martyrs Church, which was constructed between 1990 and 1996 and is also worth visiting if you have the time (GPS: 54.782230, 24.680784).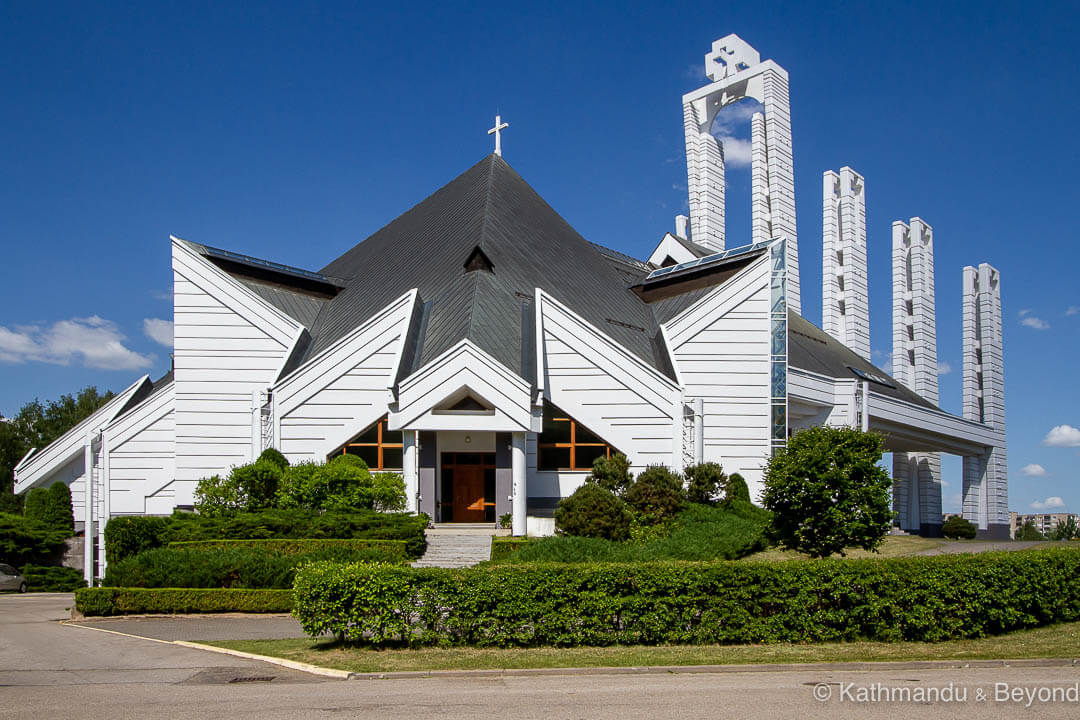 When you are done seeing the sights in Elektrenai, return to the same spot to catch an onward or return bus (it's slightly confusing but buses for both Vilnius and Kaunas use the same bus stop.
The GPS coordinates for Children's World Amusement Park are 54.7829, 24.67519.
Map of Elektrenai
Where to stay in Elektrenai
There is no need to spend the night in Elektrenai as it's an easy day trip from either Vilnius or Kaunas (or a place to break the journey even), but if you are interested in purpose-built Soviet cities (as we are) or simply want to spend the night there, hotels and other options are available.
Search for hotels and hostels to stay in Elektrenai, Vilnius, or Kaunas
---
---
IF YOU ENJOY OUR POST ABOUT THIS ABANDONED AMUSEMENT PARK, WHY NOT PIN THIS POST?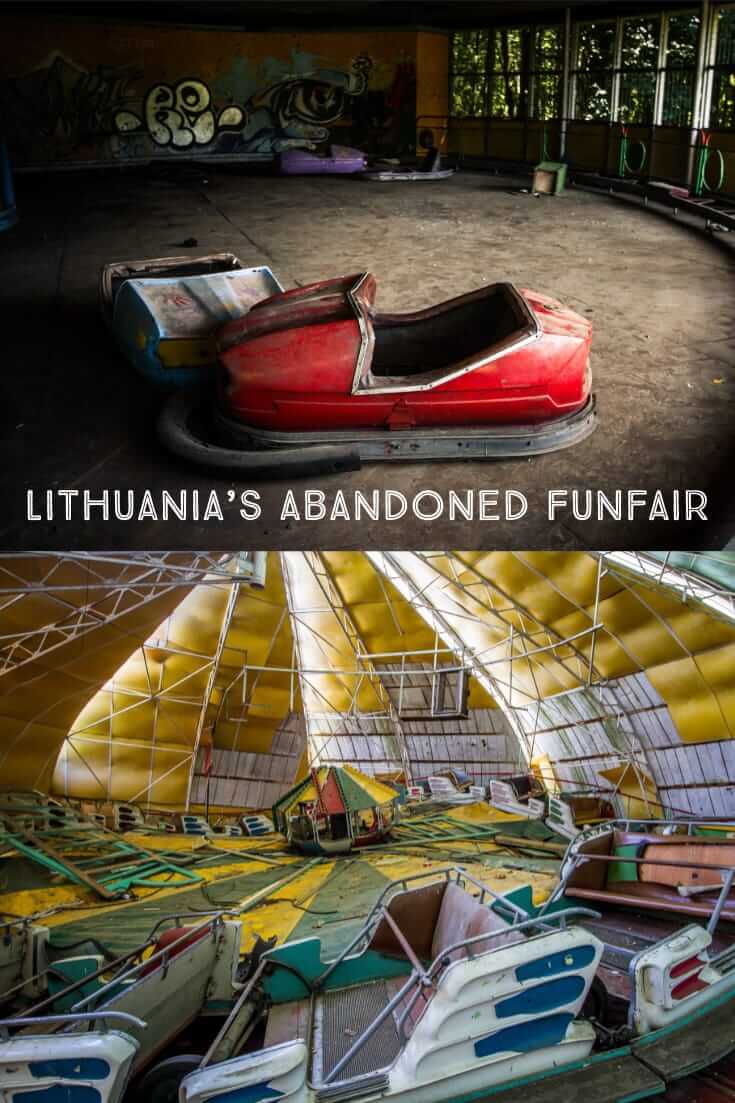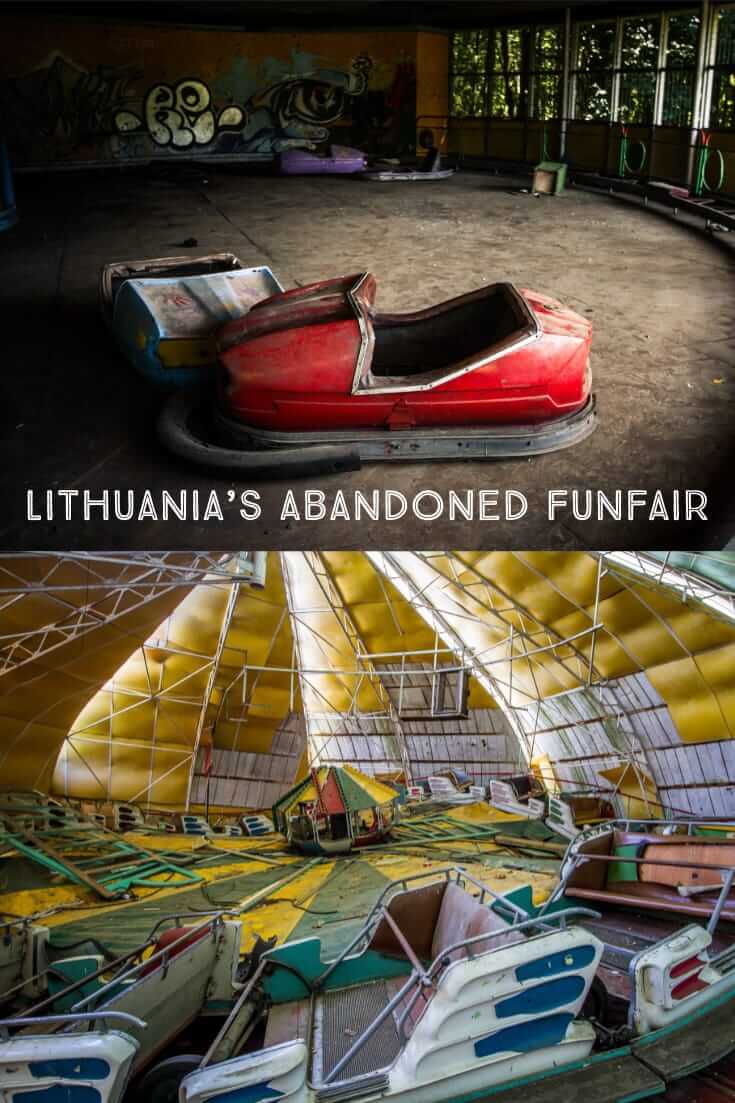 ---
---