After visiting the former Central Olympic Base of the USSR in the village of Eshera (also spelt Escher or Esher), our exploration of Abkhazia's neglected and plundered structures continued with a visit to the nearby Sanatorium of the Ministry of Defence of the USSR.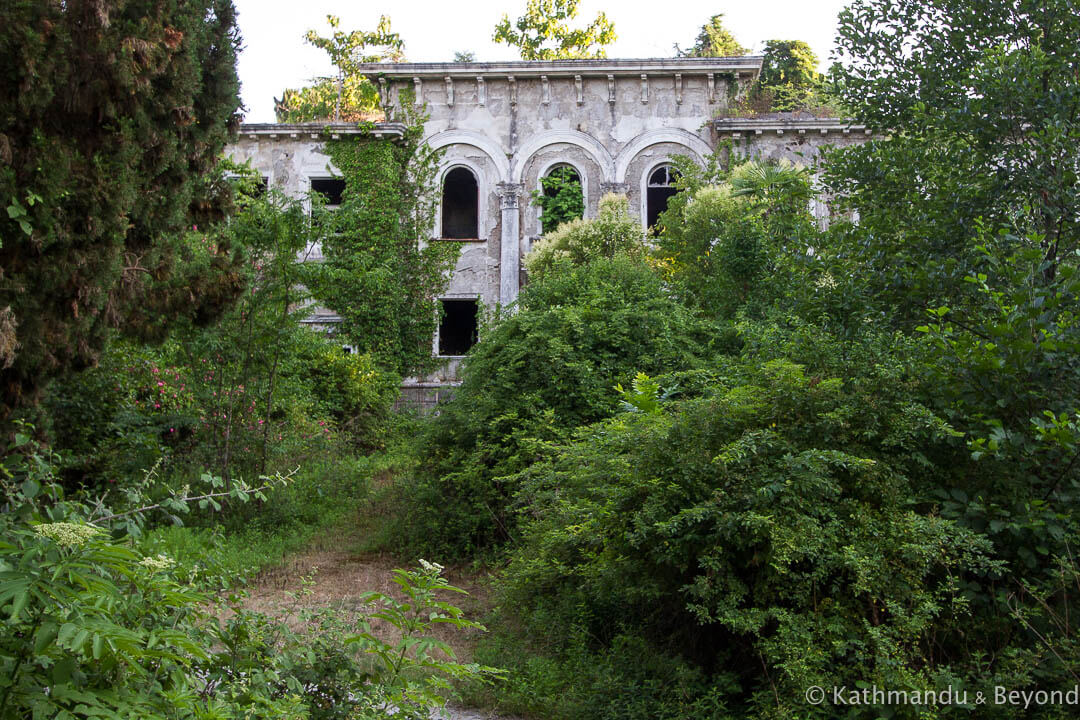 From the limited information I've found about the sanatorium, it was built around the same time as the sports complex (the 1970s and '80s) but, looking at the style of some of the structures, I'm not so sure this is entirely the case. Some of the buildings definitely date back to that period, but quite a few others look older and were probably erected in the '60s or even earlier. What is certain, however, is that the sanatorium was on the frontline of the Abkhazia-Georgia conflict (between August 1992 and September 1993) and what remains today is an almost jungle-esque set of ruins that, although not as interesting as the nearby Olympic base, are extremely atmospheric and wonderful to explore.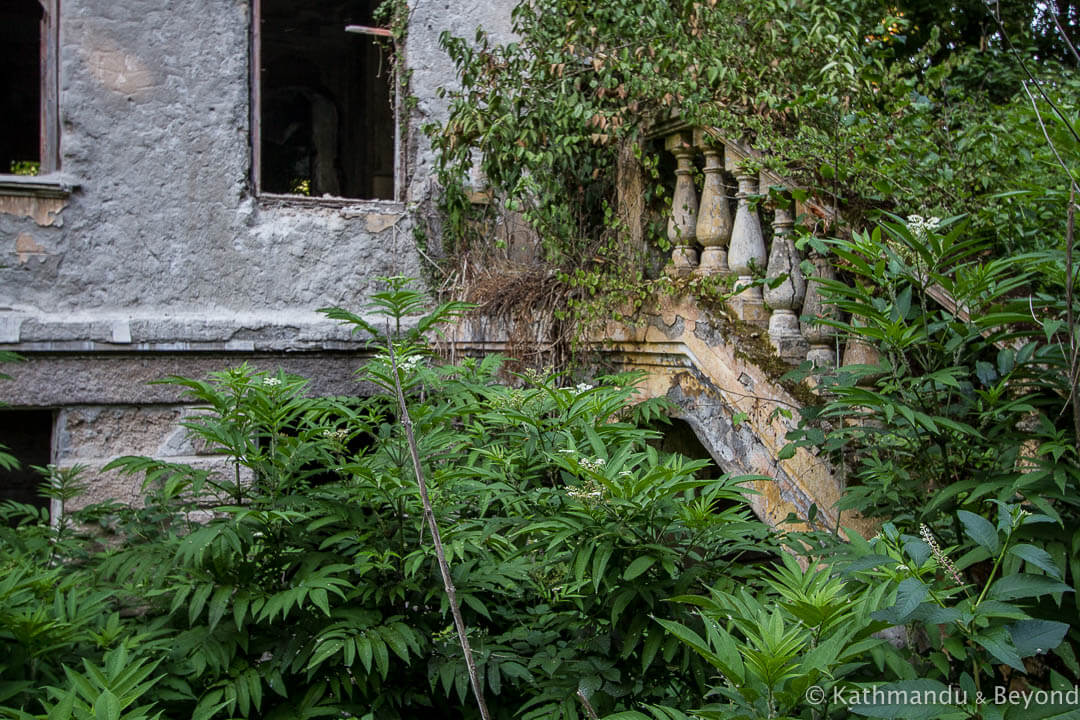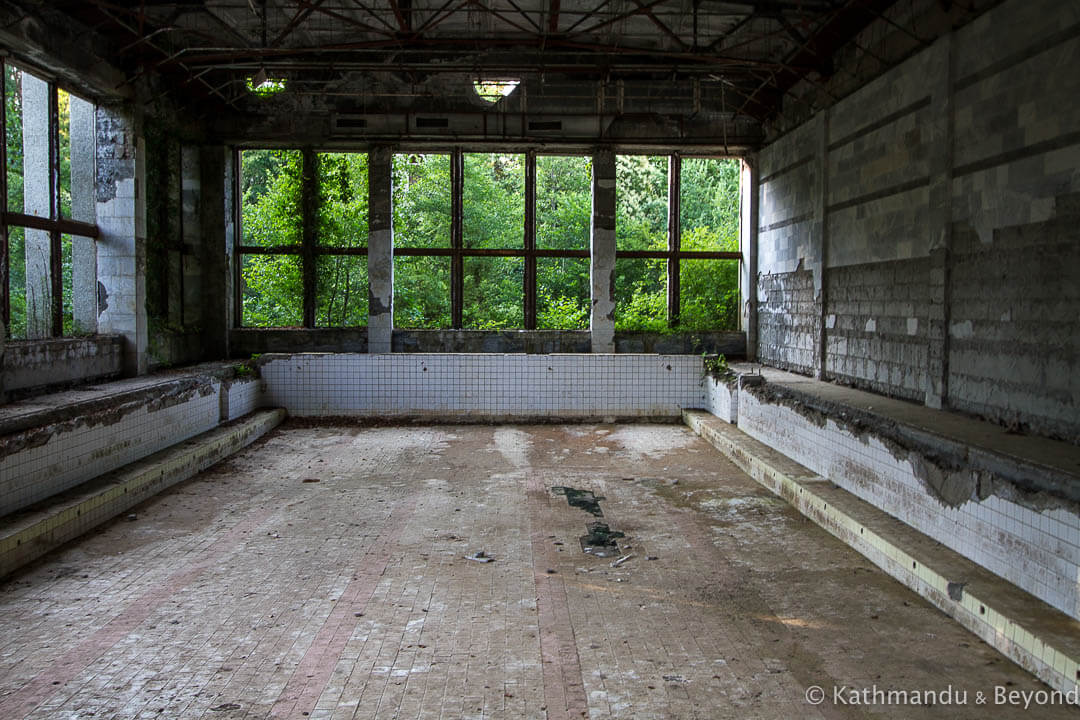 It was late in the day by the time we reached the sanatorium and the light, especially in the interiors of the various buildings, was fading rapidly. We only happened to be there in the first place by chance. Earlier that day we had been talking about abandoned buildings (of which there are numerous in Abkhazia) with the owner of our guesthouse in Sukhumi. He was a journalist and photographer as well as the proprietor of our lodgings and he had an interest in such places himself. As a result of our conversation, he offered to drive us along the coast to an area that we would "definitely find interesting". It was the sanatorium that he had in mind, but on the way there we came across the turning for the sports complex and this meant a couple of our hours of late afternoon light got used up before we reached the sanatorium. Not that we were complaining. We didn't know of the sanatorium and, although we were aware of the Olympic base prior to our visit to Abkhazia, we assumed we wouldn't get to see it because a) we didn't know exactly where it was and b) we didn't know how to reach it. So, all in all, we were happy bunnies by the time we got back to Sukhumi and thanked our host profusely for a fantastic afternoon of urban exploration.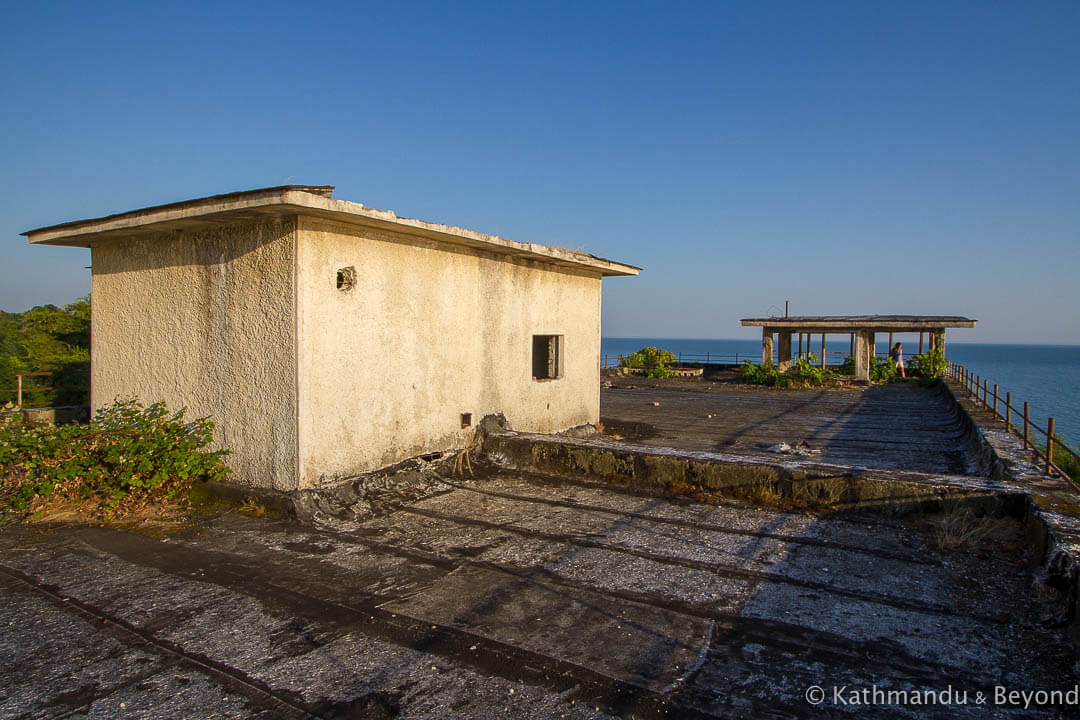 ---
---
---