Plus, our tips on how to travel around the UK on a budget
After flying back to London from Bangkok in March 2020, it took us about a year to realise that overseas travel to the places we are interested in visiting – the former Soviet Union, Indian subcontinent, South-East Asia – wasn't going to happen anytime in the foreseeable future. We spent our time working on this blog, researching future trips, exercising and, like many, getting addicted to tv series on Netflix and Amazon Prime.
Then came along April 2021, or more specifically, 12th April 2021 – a landmark date in the UK that saw the lifting of several restrictions. As well as being able to get a proper haircut (click here if you want to see my Robinson Crusoe look), self-contained holiday accommodation opened up and we were allowed back into pub gardens.
This last one was significant for us – not because we were desperate for a drink (thank heavens for home drinking!) but because, for some reason, we come up with our best where-to-go-and what-to-do-next ideas in a pub environment. Leaving it a couple of days to let the mayhem subside, we went out for our usual pandemic mid-afternoon walk but changed the route to incorporate our local boozer. Sat on wooden benches in the pub garden, we savoured our drinks (a pint and a G&T respectively) in the same way Charlie did with the bar of chocolate he was given by his grandparents in Roald Dahl's Charlie and the Chocolate Factory. But, by the time the next couple of app-ordered drinks had arrived, the appreciation for our newfound freedom had worn off and we were in the mood for formulating a plan.
We quickly concluded that, although we could get abroad to 'somewhere', it probably wasn't worth it given that, in all likelihood, we would have to spend a fair chunk of money to head to a more-developed country that would have never been high on our list of places to visit in the first instance. That only really left us with one option if we wanted to get back on the road soon, and that was to see more of the country we had been born in, spent most of our lives in, and been contained in for the past 12 months or so – the British Isles …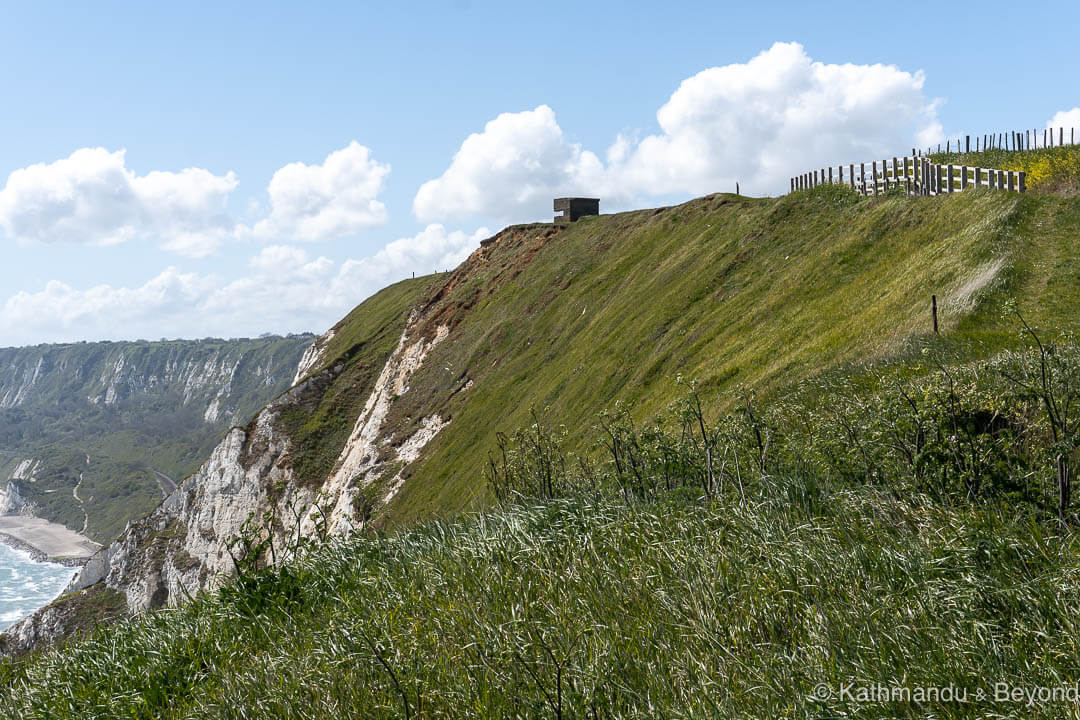 We are both from the south of England (Southampton and London respectively), and it is fair to say that neither of us has seen that much of our own country. Weddings, music festivals, and, primarily for me, away football matches have been the main events that have taken either of us north of the Watford Gap! That's not to say we were anti-The North/visiting our own country. Far from it in fact, but ever since we started our long-term travels, we agreed that we would 'save' the United Kingdom for later in life, based on the assumption that the older we get we wouldn't want to travel as far afield, or in the same style as we currently do.
The cost of travelling around the UK is another reason why, up until the pandemic, we haven't seen much of it and with another drink ordered and our thought process starting to become 'crystal-clear' (by this point we had agreed to not even discuss the option of going abroad and to focus on seeing more of the UK), the conversation turned to how much it would cost, and the feasibility of travelling around our own country.
As with travelling anywhere, transportation, accommodation, eating and drinking and entrance fees are the costliest components of any trip. By expanding on the initial thoughts we had in the pub garden that afternoon, over the next week or so we started to formulate a plan of action that would allow us to see some of the UK as economically as possible.
First things first, we needed transport.
Coaches and trains can be surprisingly cheap in the UK if you book them in advance and travel outside of peak hours but it does mean you are restricted to larger towns and cities and can see very little in-between. Hence, the first part of our plan involved buying a car to facilitate getting around.
Our criteria were nothing too expensive (but not a heap, either), compact (easy for parking!), economical and with reasonably low mileage. After some research and a couple of viewings, we were the owners of our first car in nearly fifteen years, a tidy 2009 Ford Fiesta Zetec with just over 40,000 miles on the clock.
Although the cost of fuel in the UK has shot up over the last year or so (typical of our timing!), our car is pretty economical, getting us back from Sunderland to Southampton (around 320 miles), for example, on £40 worth of petrol. It's also great to park in small spaces and, apart from an issue involving an aggressive speed bump in Nottingham that resulted in garage time for a new coil spring and drop link, plus a puncture near Blackpool that required a replacement tyre, so far the 'sweet ride', as one of our friends calls it, has served us well.
Getting our own set of wheels cost us £4200 for the car plus £270 for insurance and £155 for road tax.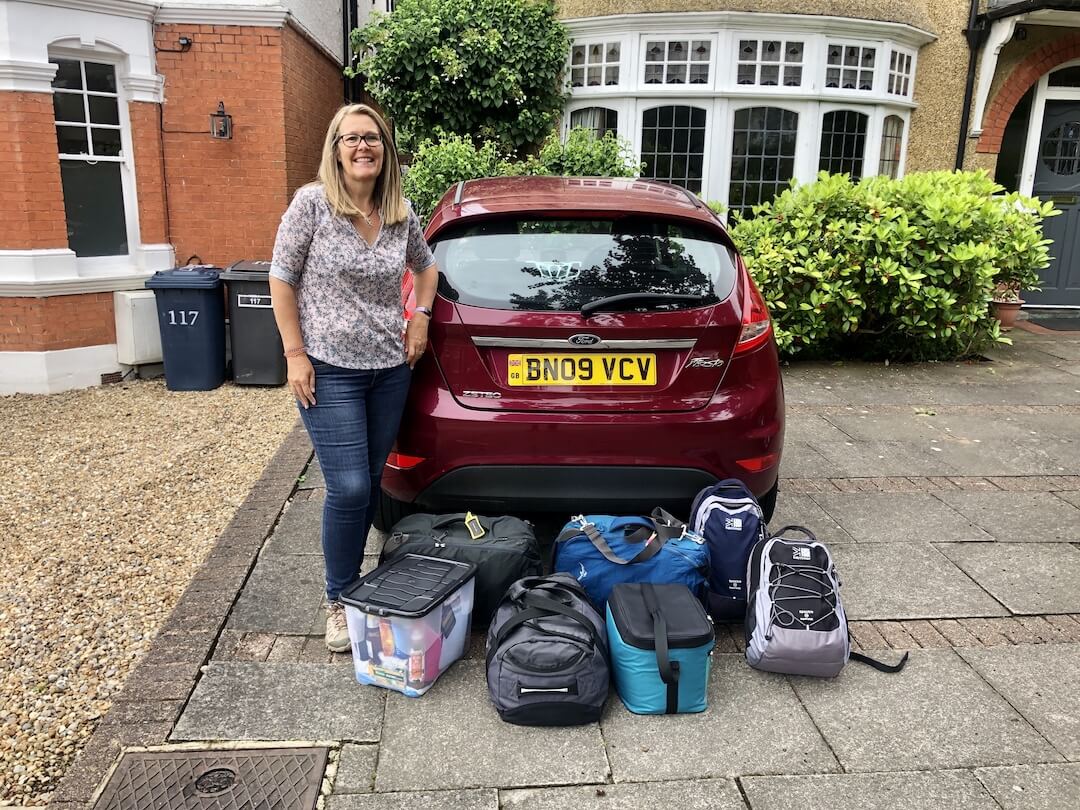 On the subject of parking, this is another expense that can rise considerably in the UK.
Although we actually like photographing multi-storey car parks (brutalism and all that!), we don't like paying the prices to park in them, and the same goes for parking meters. But, what we soon discovered as we started to get out and about is that it is possible to alleviate parking costs in cities and towns by leaving the car on a free-to-park side road some twenty-minute walk away and then walking into the centre.
Next up, we had to figure out where we were going to stay. Returning to our initial discussion in the pub, we dallied with the idea of buying a camper van but were soon put off the idea for several reasons, including the initial outlay for the wagon, the cost of campsites, and the fact that parking such a beast, albeit even a small one, would be a pain in the proverbial!
A tent and camping gear packed into the back of the 'sweet ride' was another option but, again, we soon discounted this idea on the basis that we are predominately urban-people (and like staying as close to a city centre as is possible) plus neither of us especially like sleeping under canvas. Besides, by the time we were ready to head off on the open road, there was absolutely no room in the boot of the car for the necessities required for camping as both of us had packed way more than we needed because now we had the space to do so!
That left us with more conventional types of accommodation, which included not only the obvious choice of hotels and the occasional apartment but other choices which would probably not have come onto our radar had we been taking a similar trip overseas.
Admittedly, we could be flexible with when we visited a place and therefore (mainly) avoided popular summer destinations during school holidays, Bank Holidays and, in some instances, over weekends, but we were still surprised by how inexpensive accommodation in the UK could be, particularly if we booked in advance.
Our go-to places to stay for (the roughly) six months we spent travelling around the British Isles were no frills but perfectly decent Premier Inns and, to a lesser extent, Travelodges. Although we sometimes stayed in some centrally located ones, we mostly booked into Premier Inns and Travelodges situated on the outskirts of a city. This choice of non-central location was initially (and predominately) down to budget but, as our road trip progressed other advantages became apparent, especially after we figured out that we could actually prepare a half-decent meal in the room using just a kettle (see below).
Free parking was a big plus for us – not just because it was free but also because it meant we could avoid the headache of driving into the centre of a city we weren't familiar with. We solved the issue of not being centrally located by picking a hotel with good public transport links and factoring in two local travel cards that would give us unlimited public transport to get us in and out, as well as around the city we are visiting.
On average, we would pay around £35 for a room in a Premier Inn or Travelodge (room only), plus about £4 per person per day for a travel card which, considering it's the UK, is a pretty good deal.
The other budget-friendly types of accommodation we stayed in were equally good value.
Our childhood/teenage memories of the Youth Hostelling Association (YHA) aren't great – huge dormitories, being kicked out after breakfast for hours on end, weirdo staff, and rules, rules, rules – but YHAs have moved on considerably from how we remember them. For starters, you might as well replace the word 'Youth' with 'Middle-Aged' as we didn't see any young people in any of the YHAs we stayed in. We were also able to book private rooms, and even had a private bathroom on occasion. There is still some austerity attached to them – for example, mattresses resemble those found in prison cells and we always had to sleep in bunk beds but, overall, YHAs are good value at around £40 per room per night.
Special mention should also be made of the locations of many of the YHA properties. Stunningly remote Boggle Hole in Yorkshire, for example, where the nearest place to park was a 15-minute walk away. And then there's the association's Grade I listed mansion next to Whitby Abbey, also in Yorkshire. Sitting in the grounds of the property with a cold beer and an uninterrupted (and people-less) sunset view of the gothic ruins will remain one of the highlights of our time exploring England.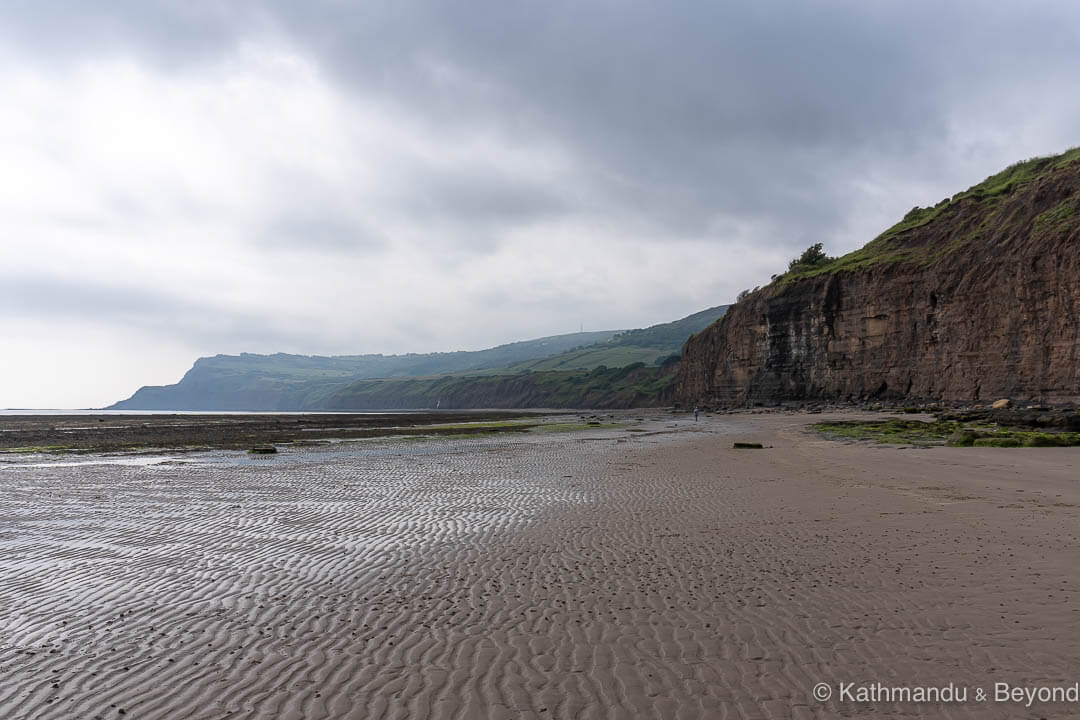 We also discovered student accommodation. Like YHAs, our experience of halls of residences has moved on since our time as students and, these days, rooms are bright and airy with private bathrooms plus you have access to a modern kitchen that is exclusive to the particular block you are staying in. There are downsides – the walls between each room are paper-thin, and beds are three-quarter size rather than double. Plus, noise from people returning from a night out on the town, especially on a weekend, could be an issue (bring earplugs!). But, at an average of £33 per night, student digs are a good option for the budget-conscious during non-term time.
Our final accommodation option while touring the UK was one that I initially turned my nose up at when Kirsty first suggested it. Mostly found in coastal areas, holiday parks operated by companies such as Haven and Park Holidays offer static caravans with family-orientated entertainment such as swimming pools, kiddie clubs and evening cabaret a-la-Butlins style.
My (rather negative) pre-conceived notions of a holiday park were way off the mark. The caravans, sorry static homes, are pretty swish! As well as a couple of (compact) bedrooms, a walk-in shower and seating/dining area, they are equipped with all mod cons including central heating (which you have to pay extra for), a fully-fitted oven, and fridge-freezer, etc.
They are great places to use as a base and booked outside of popular times, namely school holidays, these parks are cheap. A 4-night stay in high season will set you back at least £500 but it is not uncommon for the price to drop to just £50 for the same period out of season (and booked in advance). For example, we stayed at Coombe Caravan Park near Hastings on the south coast for £89 for four nights.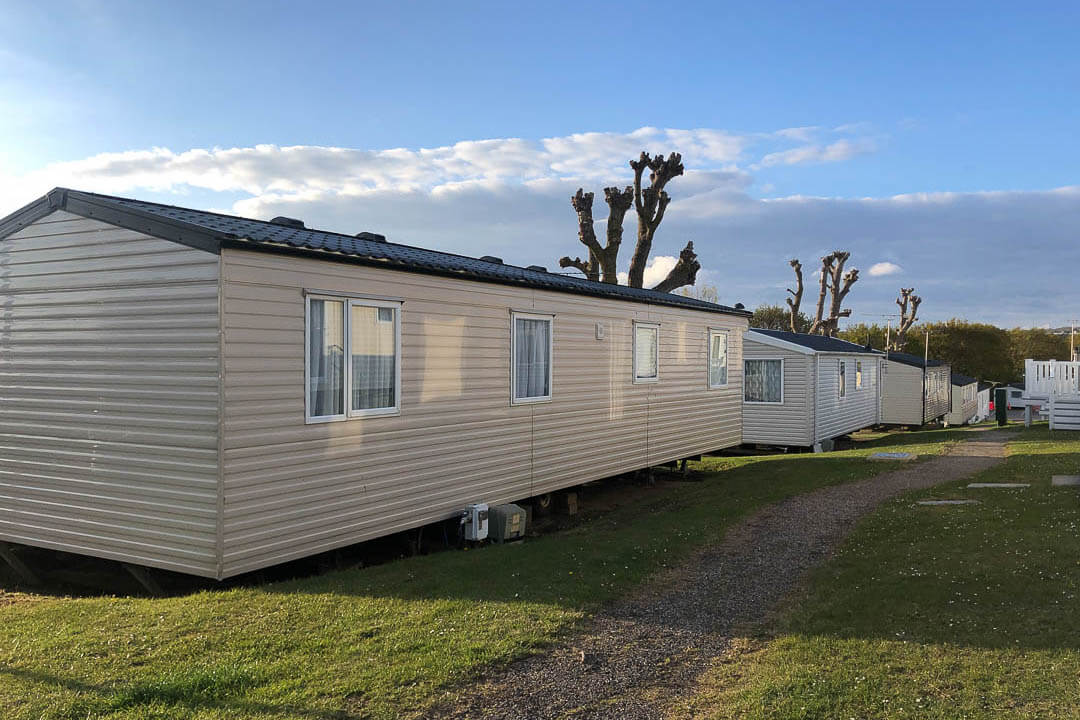 As this section of the post has kind of turned into "how to see the United Kingdom on a budget", I may as well mention what we did to save money on food and drink.
The first thing we did when we got the car was purchase a plastic storage box and a cool bag. We filled them both with stuff to help us prepare a basic meal. This included bowls and plates, cutlery, a tea towel, a chopping knife and clingfilm. We then added cereal, cooking oil, seasoning, chilli sauce, emergency chocolate (!) and, most importantly, a bottle of gin and some cans of tonic.
YHAs, student accommodation and static caravans were all well-equipped and we didn't need to use our utensils to prepare a meal, but we did use the condiments we'd packed. As for the G&Ts, as these places all had fridges, the only requirement was a bag of ice and a lemon!
In the Premier Inns and Travelodges, however, we had to be a bit more creative. You don't get a fridge or a microwave in the basic rooms with either hotel chain but you do get a kettle. Both couscous and rice noodles can be cooked using a bowl, clingfilm and boiling water. We would then mix in the cold stuff such as cooked chicken, prawns, salami, falafel, jalapeños or mackerel, leave it for a bit and, voila, we would have a reasonably decent hot meal for a fraction of what it would cost to eat out. The bar staff were always happy to give up a pint glass, or a plastic bag if we provided it, of ice and we had a flask in the cool bag in which we kept milk for breakfast. Although we didn't eat and drink like this all the time, it was a good way to save money, as well as stay away from the temptation of the Surf & Turf and full English breakfast on the hotel menu!
And we were clearly not alone in doing this. We saw all manner of people, from workmen to business travellers, heading into a Travelodge/Premier Inn with their cool box in hand …
Entrance fees were another thing we had to take into consideration.
Our two primary interests, 20th-century architecture and street art, don't cost us any money, and neither does admiring the phenomenal scenery that the British Isles has to offer. But, plenty of the UK's famous sites do have entrance fees, some of which can be very hefty. We are not really into museums but we do like visiting medieval sites such as castles and abbeys, particularly if they are ruins and, for us, joining English Heritage was a no-brainer. With a promotional code (*), we paid £94 for an English Heritage couples membership, which was valid for one year and got us access to over 400 historic buildings and monuments scattered all over England.
(*) It's easy to find a promotional code to get a discount, or additional months added on to the standard annual membership when joining English Heritage but even the current full membership price of £111/£64 per year for a couple/individual is good value.
You only have to go to 5 or 6 paid English Heritage locations as a couple to get your money's worth, plus there is free parking for members at many of the sites which is a bonus. Since the beginning of our UK travels in early May 2020, we've visited more than 30 English Heritage locations, which has included not only big-hitters such as Hadrian's Wall, Whitby Abbey, Dover Castle and the site of the Battle of Hastings but also less well-known places which we have often had completely to ourselves and enjoyed just as much for that exact reason.
A few of the English Heritage locations we visited;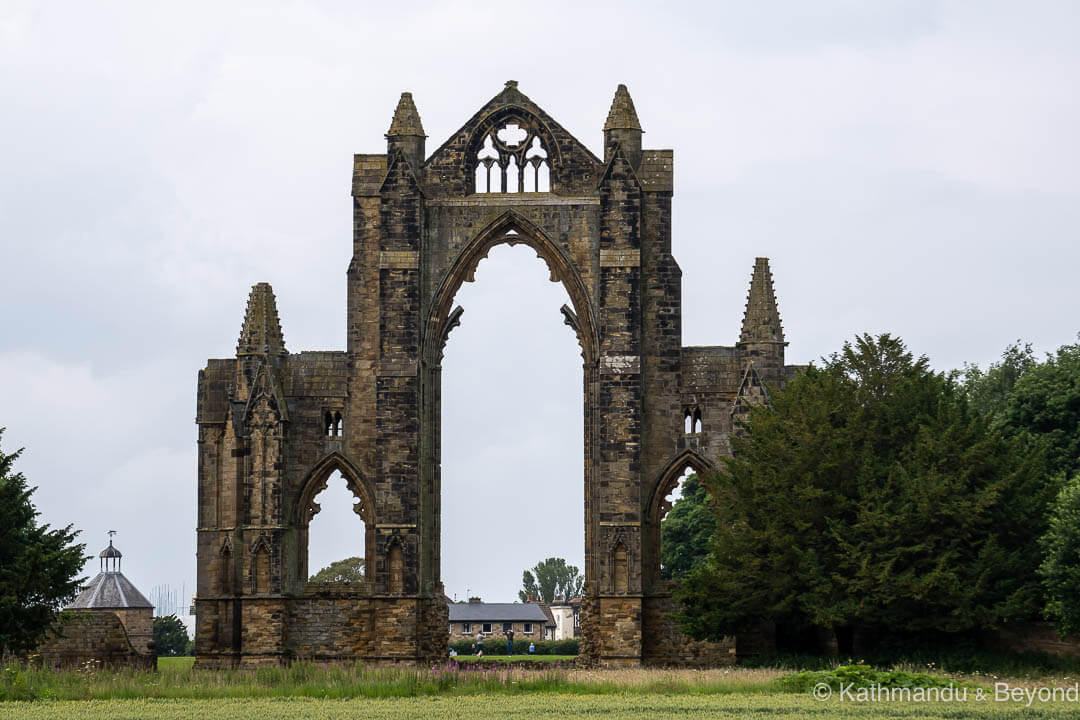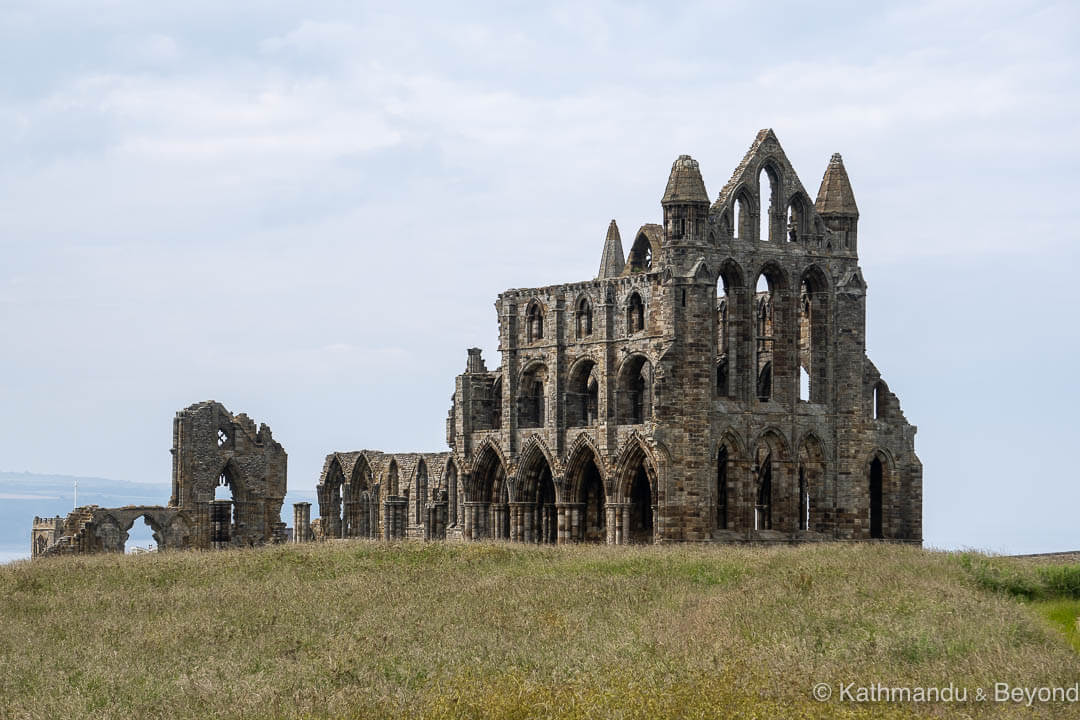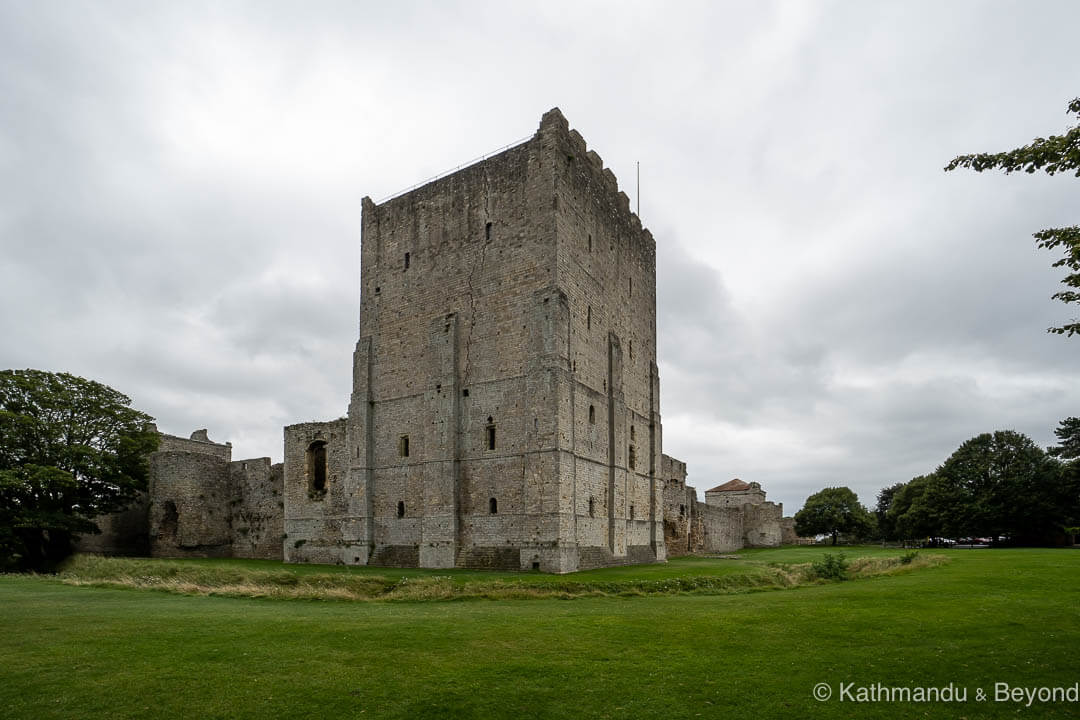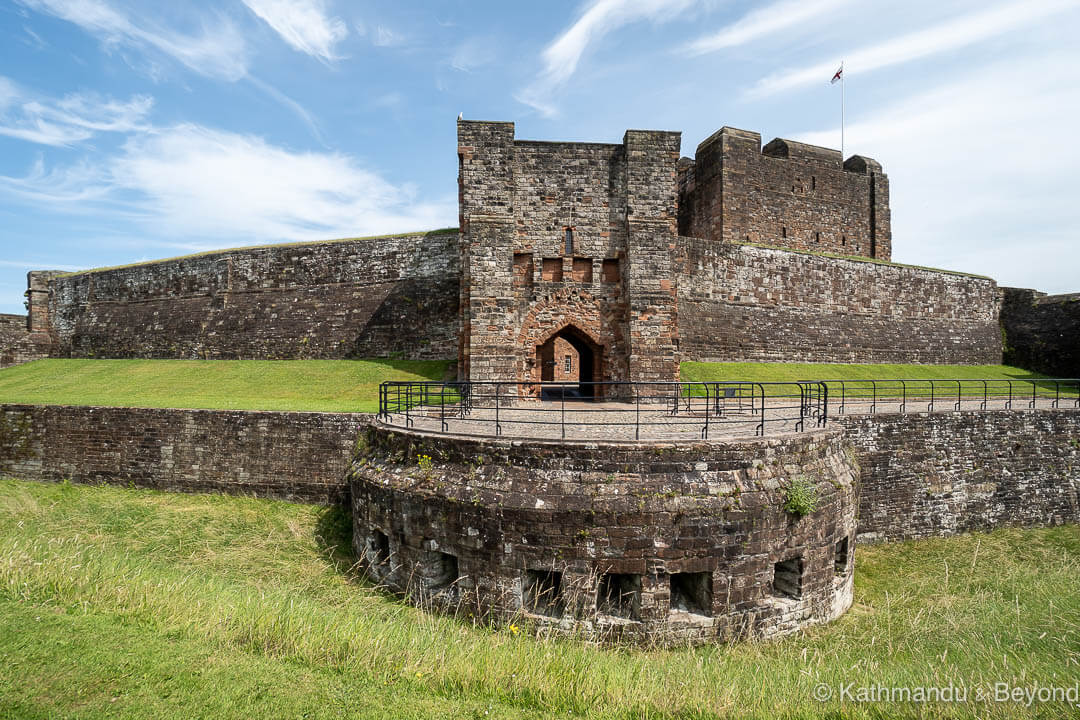 We also considered joining the National Trust (current membership £120/£72 per year for a couple/individual) which, broadly speaking, is more about scenic spots, gardens and stately homes rather than castles and ruins but decided membership to just one of these two organisations would be plenty considering everything else on our list that we wanted to see!
As an aside, if you are reading this and considering joining either organisation keep the following in mind; The National Trust covers places in England, Wales and Northern Ireland. There is a separate membership for Scotland. As the name would suggest, English Heritage only covers locations in England but it is possible to get discounts on associated attractions in the other three nations (if you renew your membership for a second year, the other nation's respective historic sites are free), along with some non-English Heritage sites in England, as well. Neither membership is open to overseas visitors but both organisations offer various packages for non-UK residents.
Our UK route
With time on our hands during the peak of the pandemic, we spent ages researching where we wanted to go, and more specifically what we wanted to see in the UK but, even after spending the best part of six months (early May through to the end of October) travelling around and seeing loads, our map is still extremely pin-heavy with places and stuff we haven't yet managed to see.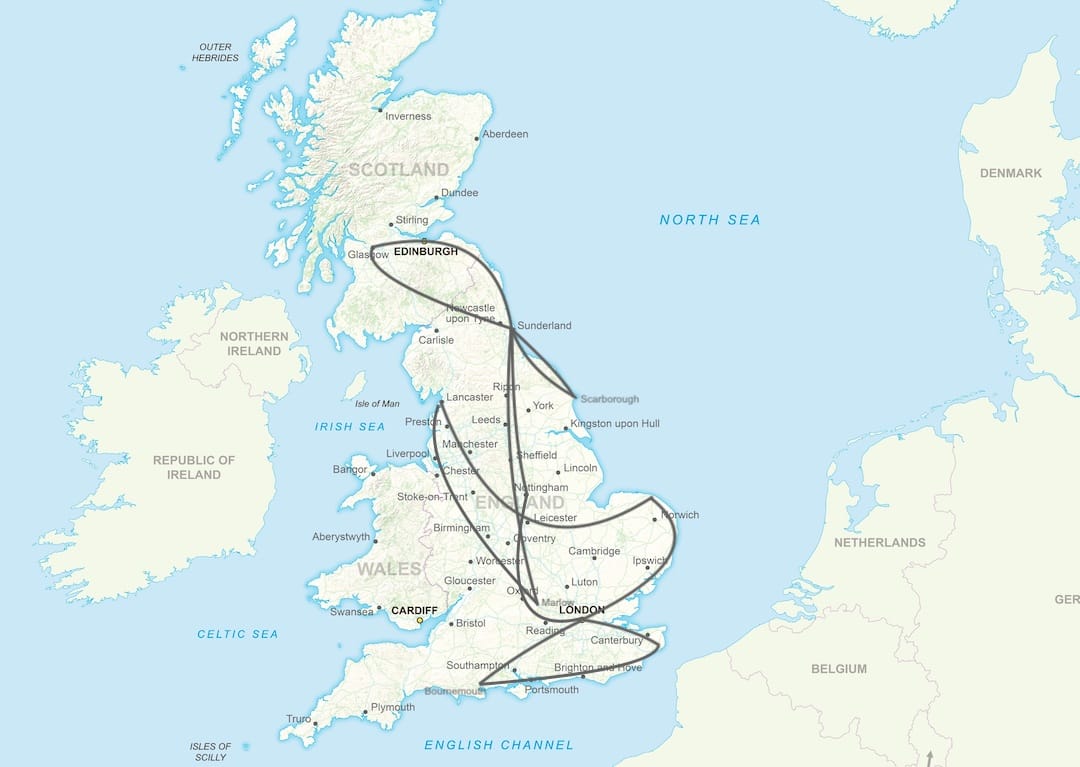 It would take an age to list our exact route but, broadly speaking, we left London and drove southeast to Dover in Kent. From there we travelled along the south coast via Hastings, Brighton and Chichester to Bournemouth. After a quick pitstop back in London, we then spent time in Oxford en route to The North!
Breaking the journey in Loughborough and Nottingham, we drove all the way up to Newcastle, where we were fortunate enough to be able to stay with our good friend, Heather, for a couple of weeks. Heather has similar interests to us and we joined forces to explore places in the northeast such as Durham, the Northumberland coast, Scarborough, Whitby and Robin Hood's Bay. Heather also came with us up to Scotland, where we spent time in Glasgow and Edinburgh as well as some of the smaller towns and cities along the way.
Stopping off in Sheffield en route, we came back down to the south for a bit of a respite from Premier Inns and couscous. We went on to visit friends in Marlow (and attended a music festival, something we haven't done in an absolute age!) before journeying to the West Midlands; namely Birmingham, Coventry and Wolverhampton. Liverpool and Manchester were next, plus a side trip to Blackpool and the Lancashire coast. We continued by driving across the centre of the country (via Derby and Leicester) to spend time in the counties of Norfolk and Suffolk, basing ourselves in a village near Southwold. Finally, we drove south to the county of Essex to visit places such as Colchester, Clacton and Chelmsford before returning to London.
During this period we clocked up approximately 5,550 miles (8,850 kms), and on days when we were not driving, we regularly walked 15,000 steps or more (just over 30,000 in a day is our record).
Overall, we had great weather and by pure fluke, it was often overcast and gloomy when we wanted to photograph architecture, which is how we like it, and sunny when we were on the coast or somewhere equally scenic.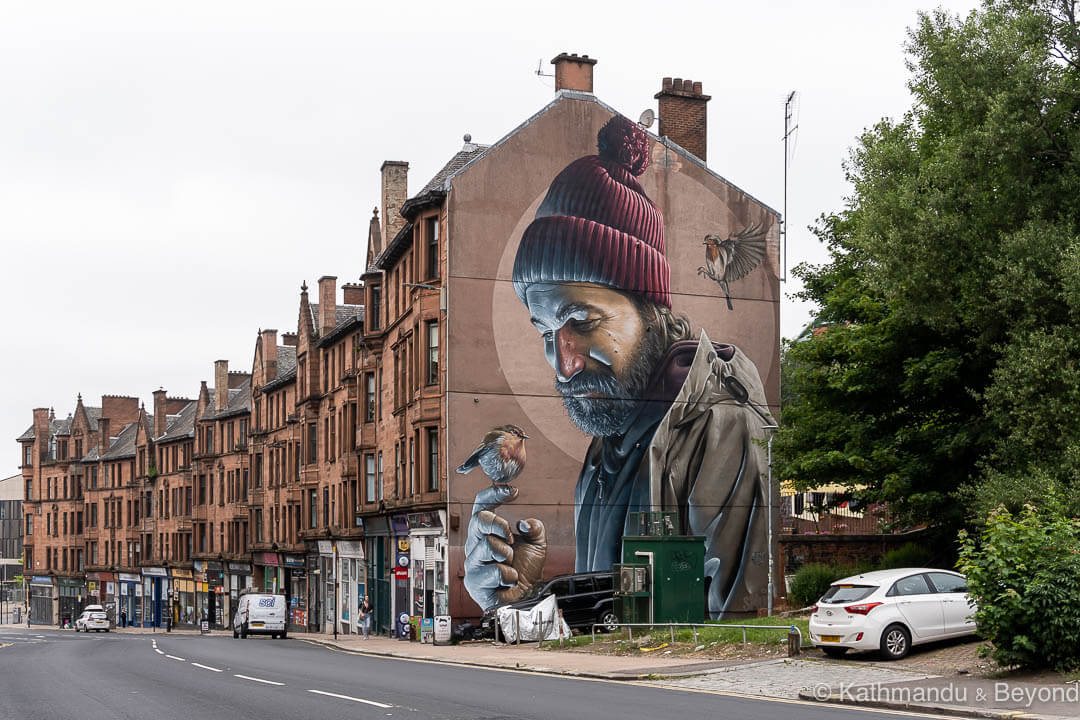 The highlights of our trip around the UK
At the end of our road trip, we came to the conclusion that it would be impossible to list all of the highlights here, and so we've written a separate post (coming soon) instead and broken it down into categories!
That said, although it was generally an outstanding trip, there were certain aspects of our UK journey that will ensure it goes down as one of the most memorable we have ever taken.
For starters, we were both gobsmacked by how stunning the UK coastline is. Both of us will admit that we had no clue there were so many fine sandy beaches in England, plus we both greatly enjoyed traditional British seaside towns such as Blackpool and Scarborough for what they are – tackiness et al.
Cities that exceeded our exceptions included Liverpool, Glasgow, Nottingham and Sheffield. We especially liked Liverpool, and it's true what they say – Scousers are a very friendly bunch. And the same can be said for Weegies, aka Glaswegians!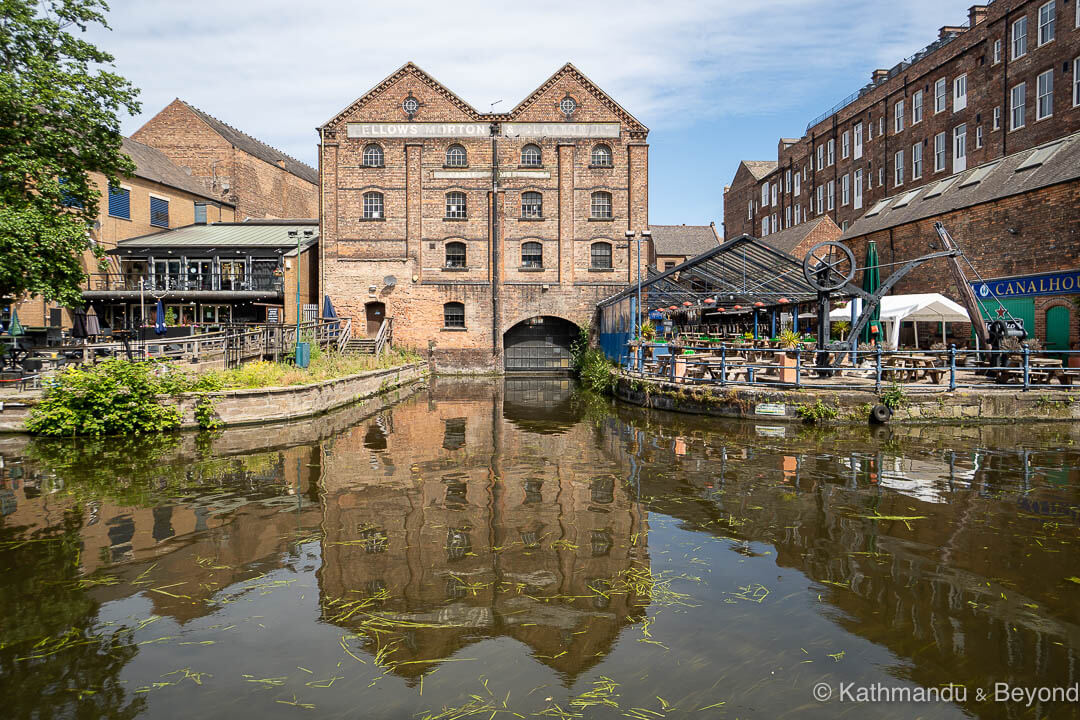 20th-century architecture and street art were the main purpose of our trip and we saw some exceptional examples of both. We were impressed with not only the abundance but also the quality of street art across the UK, and we saw so many great examples of Art Deco, brutalist and modernist architecture that it is going to take a while to sort out and categorise all of the photos we took. But, if we had to pick one piece of architecture that stood out more than any others, we both agree that it would have to be Liverpool's spectacular Metropolitan Cathedral, aka "Paddy's Wigwam", a nickname derived on account of its teepee-shape and the presence of a large number of Roman Catholics of Irish descent in the city.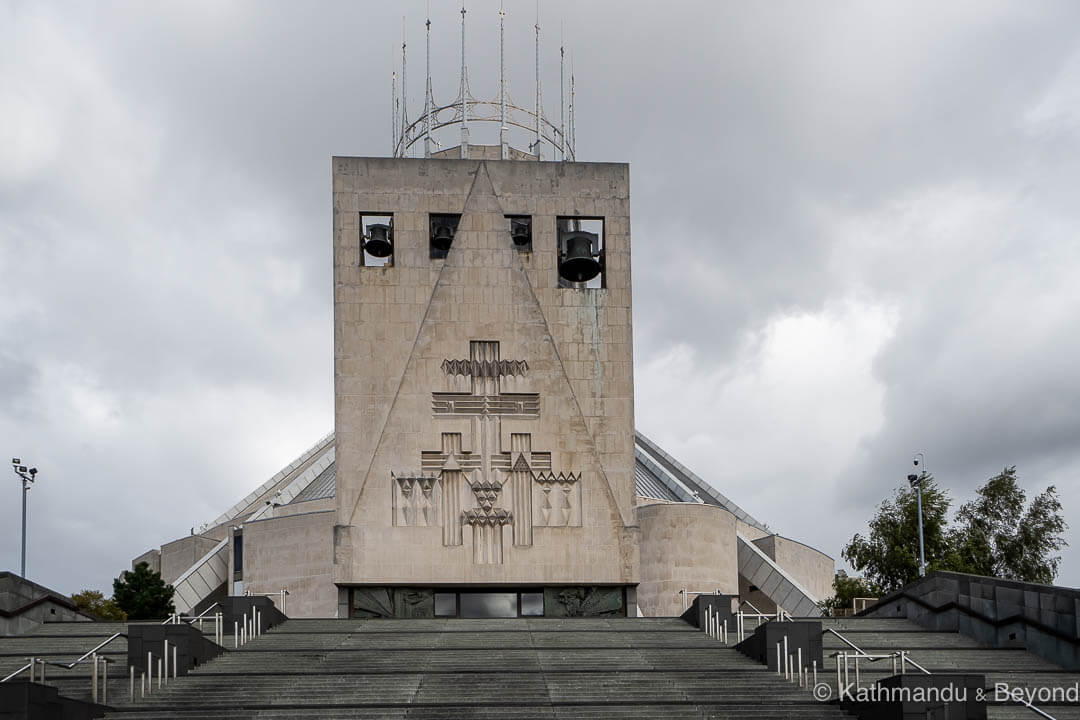 We also visited some of the UK's New Towns for the first time during this trip. New Towns were created across Britain to help alleviate chronic housing problems following World War II and if you are into modernist architecture, they are interesting places in which to spend time. We visited two of Scotland's five New Towns, Cumbernauld and East Kilbride, and a handful in England including Harlow, Peterlee and Corby. There aren't that many New Towns in the UK and one of our future missions is to visit the remaining ones we haven't yet seen.
Architecture and street art are always on our list …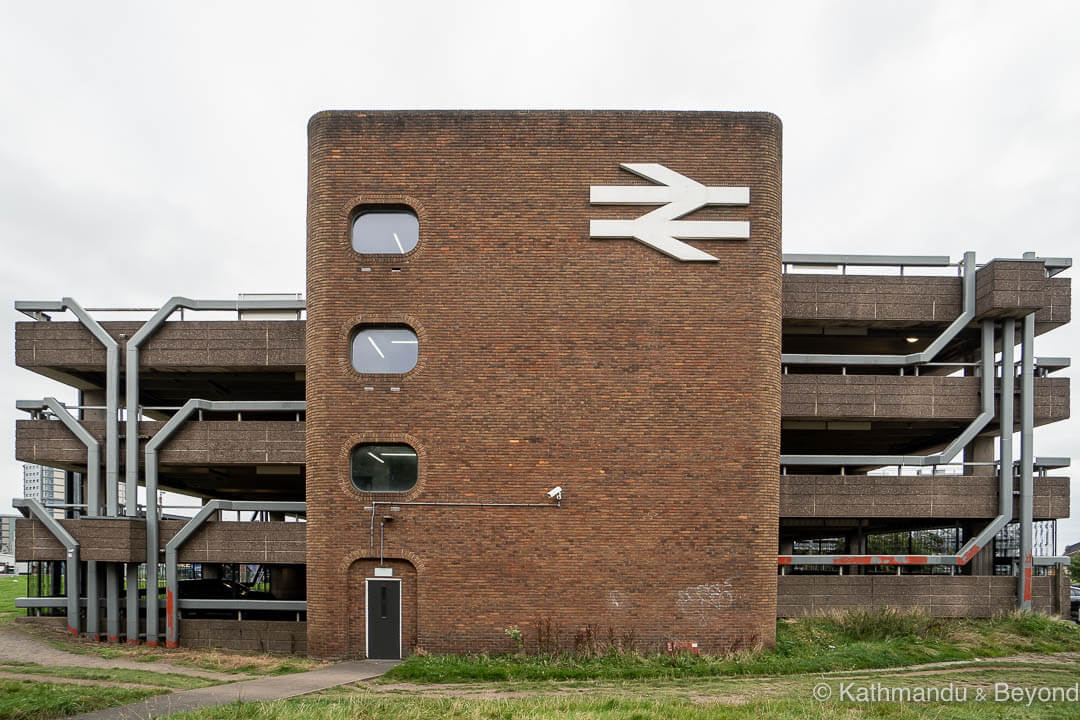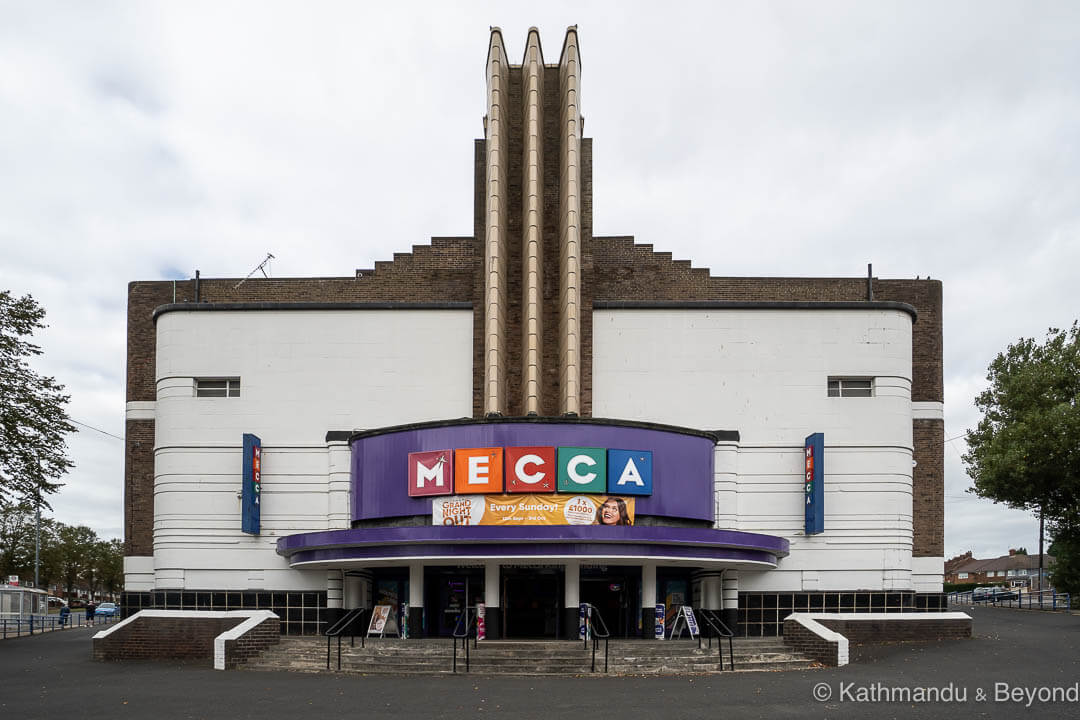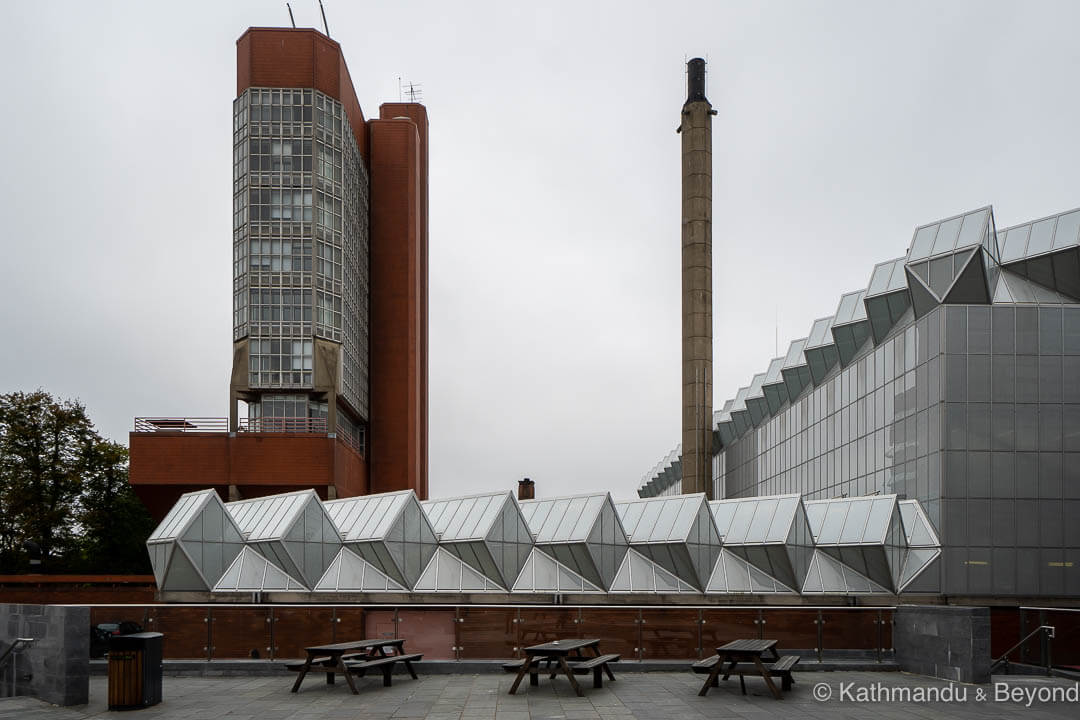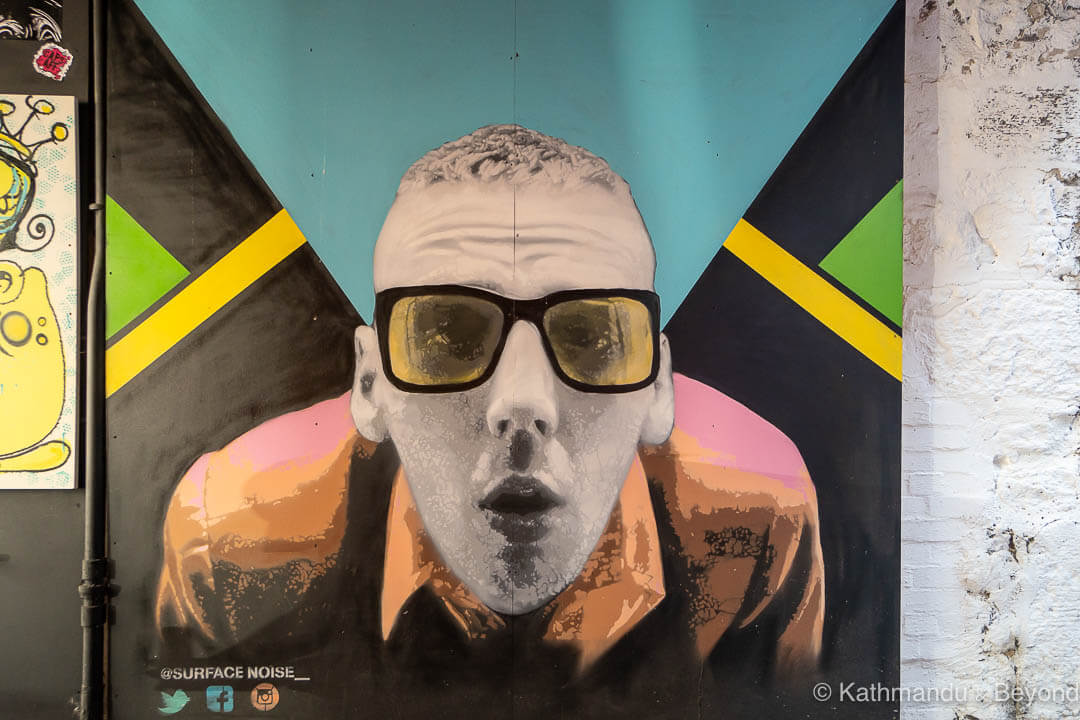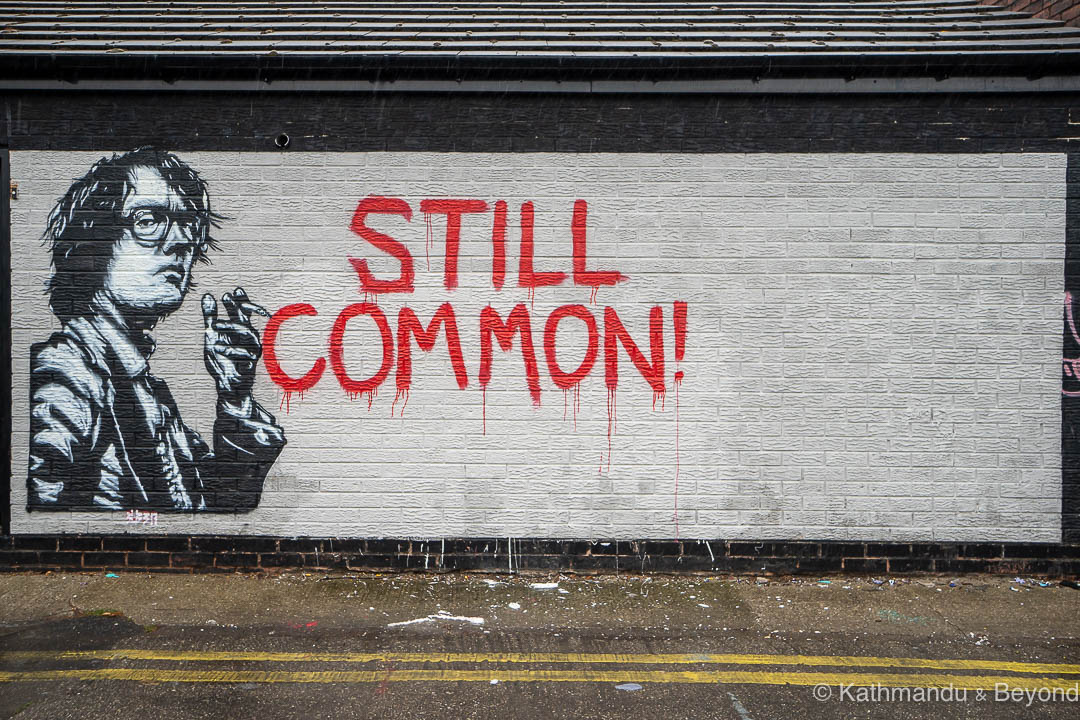 I've already given a shout out to Whitby Abbey but so many of the medieval ruins we saw during our journey were magnificent, and their settings, such as the castles at Scarborough and Dunstanburgh as examples, simply added to their allure.
And last but not least, we also appreciated being able to communicate with people on this trip, which is often not the case for us in a foreign land. It meant we could explain ourselves when we were observed (innocently) photographing a brutalist public building or a modernist housing estate, for example. Nine times out of ten, once a person realised why we were photographing what we were, they might not get it but their attitude would change and they would sometimes reveal information, invite us to view the interior, or generally accommodate us.
It also meant we would spark up conversations with strangers. In Coventry, for example, which is the birthplace of 2 Tone Records (The Specials, Selecter, The Beat, etc.) we spotted an interesting mosaic displaying the history of this style of music at the entrance to the bus station and went across to see it in detail. The guy sitting underneath the artwork was clearly down on his luck but his knowledge of 2 Tone was second to none and we spent quite a while listening to him recant his memories while kindling a few of our own.
We took many photos while travelling around the UK, plus we've also spent additional time exploring London and our collection of British images is now huge. However, we have managed to whittle it down to just 60 shots for the photography page of our website, which you can view here. The 60 photos include only a handful of street art images and exclude any architectural shots – we are still pondering how best to showcase these two genres!
Our plans for 2022
Although we've got so much more we want to see in our own country, our budget is telling us it's time to stop for a while. Even following our money-saving guidelines above, the UK is an expensive place in which to travel and, besides, in March 2022 it will be two years since we have done any travelling overseas and we are eager to rectify this.
We initially looked at returning to our favourite bolt-hole of Chiang Mai in Thailand but given that we always combine our time there with visiting other places in Asia, we have decided there are currently too many restrictions in place in the region and so have put a trip there on the back burner for the time being.
Something we've often discussed is spending winter somewhere cold but over the years, we've always talked ourselves out of it because, well, we don't like the cold!
But, we've decided that, if we are going to do it then now is as good a time as any. We have settled on Georgia and Armenia, neither of which should be too cold (!!), and, assuming no major setbacks, have a one-way flight booked for early January to Kutaisi with a 4-day stopover in Warsaw en route.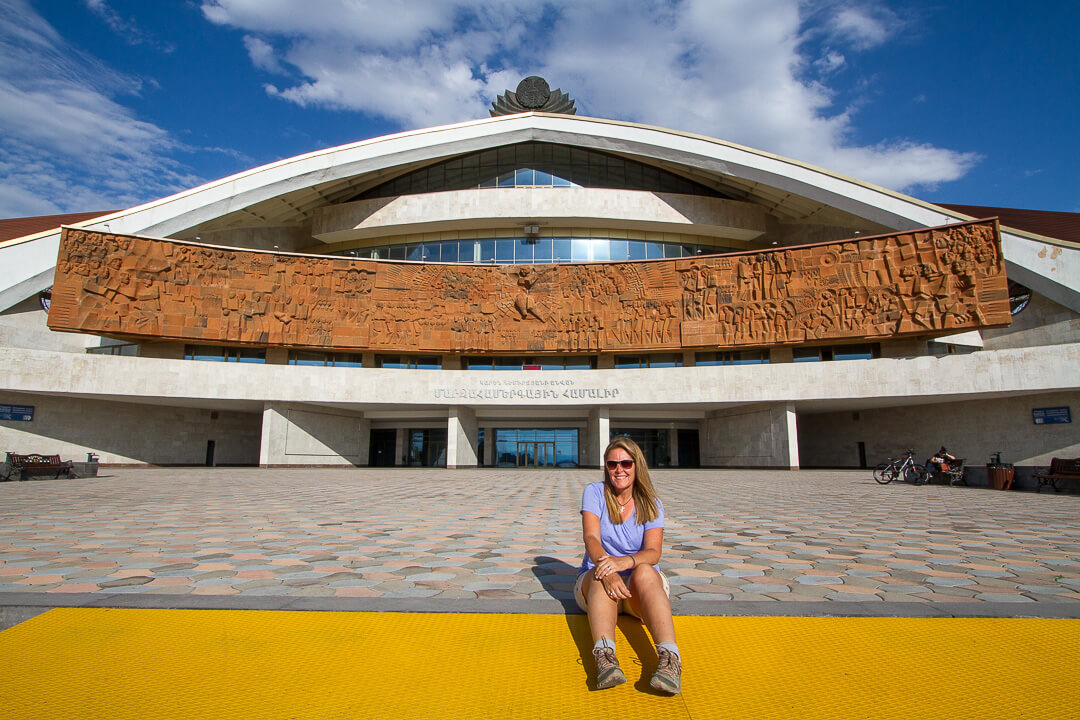 We plan to stay in the Caucasus until early April, looking for Soviet-era architecture and mosaics, and generally experiencing this fantastic region during a different season. We will return to the UK in April to catch up with family and friends (and swap cold-weather gear for summer clothes!) before flying to Sofia in Bulgaria in early May. The plan is to hire a car and search for more socialist-era monuments and memorials and then spend extended periods in Skopje, Belgrade and other parts of the Balkans before returning to the UK in August for a wedding. We then want to spend two months exploring Japan and Korea before arriving in Chiang Mai in time for Christmas!
It's going to be a busy up and coming year, especially compared to the last couple spent languishing in the UK but we NEED to make up for lost time …
We are keeping the car and, hopefully, in-between our overseas trips, we'll have time to see a bit more of this "green and pleasant land" in 2022!