Join our small but loyal following!
Are you interested in receiving regular (but not too regular!) updates about our travels and notifications of new posts?
We are only too aware how tough the competition to make an appearance in your inbox is, and we really do appreciate every sign up.
In return, we promise not to send you spam or pass your details on to anyone else.  Instead you will receive our monthly newsletter (at least that's what we aim for) which will include a round up of our latest blog posts, news on our current whereabouts, new photography and more. If we eventually get to the point where we are in a position to highlight promotional deals, run giveaways and other things that we truly believe may benefit you, we may throw them into the mix.
Are you new here? Welcome and thank you! We appreciate you stopping by. Here are few things that you might like to check out.
If you'd like to send us a message or follow our travels on social media, this section is for you …
Check Out Our Popular Features
Street Art from around the world as spotted on our travels. Yes, it's bit of an obsession for Kirsty!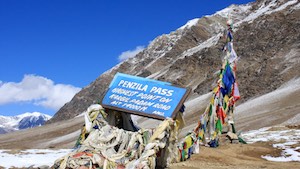 Sometimes you just need to say "Stop the bus!" Join us on the road less travelled.